9 Outfits That Never Go Out of Style
With every runway and every new trend, I'm less enthused with what's in my own closet. It's more than an occupational hazard, and a common sentiment many women share: how to make our wardrobes functional and stylish each day so that we're never the victims of "I have nothing to wear" syndrome again.
The answer I'm finding isn't always in stocking MY closet with new stuff but in remembering the value of great essentials — and how to work them time and time again. So I'm going back to basics with nine timeless outfits you can rework and rewear any way you like. It starts here with a few easy formulas; just add and subtract to make them your own.
01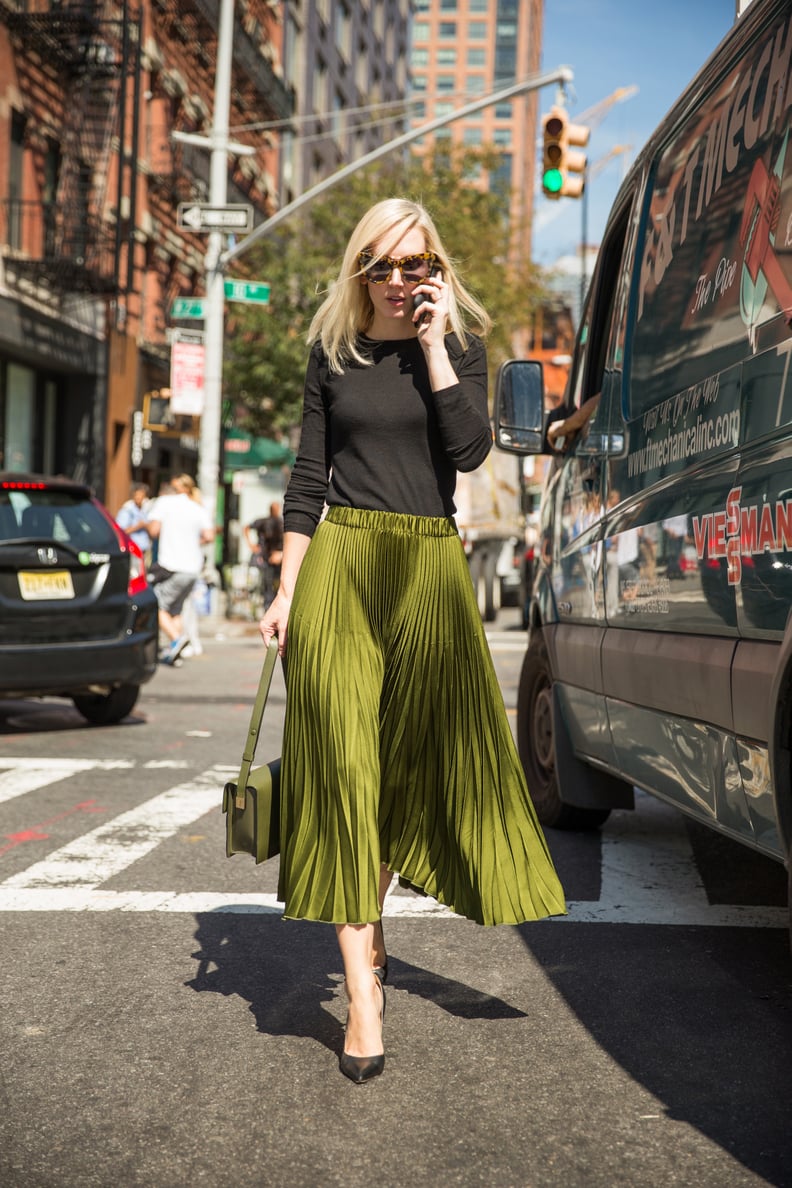 A simple top and full skirt
A full skirt has been a classic silhouette for decades. The figure-flattering staple is always a win and with essentially any top. Try it with a tee, a button-down, a blouse, even a leather jacket. This is a look that's not going anywhere and works for just about any occasion.
02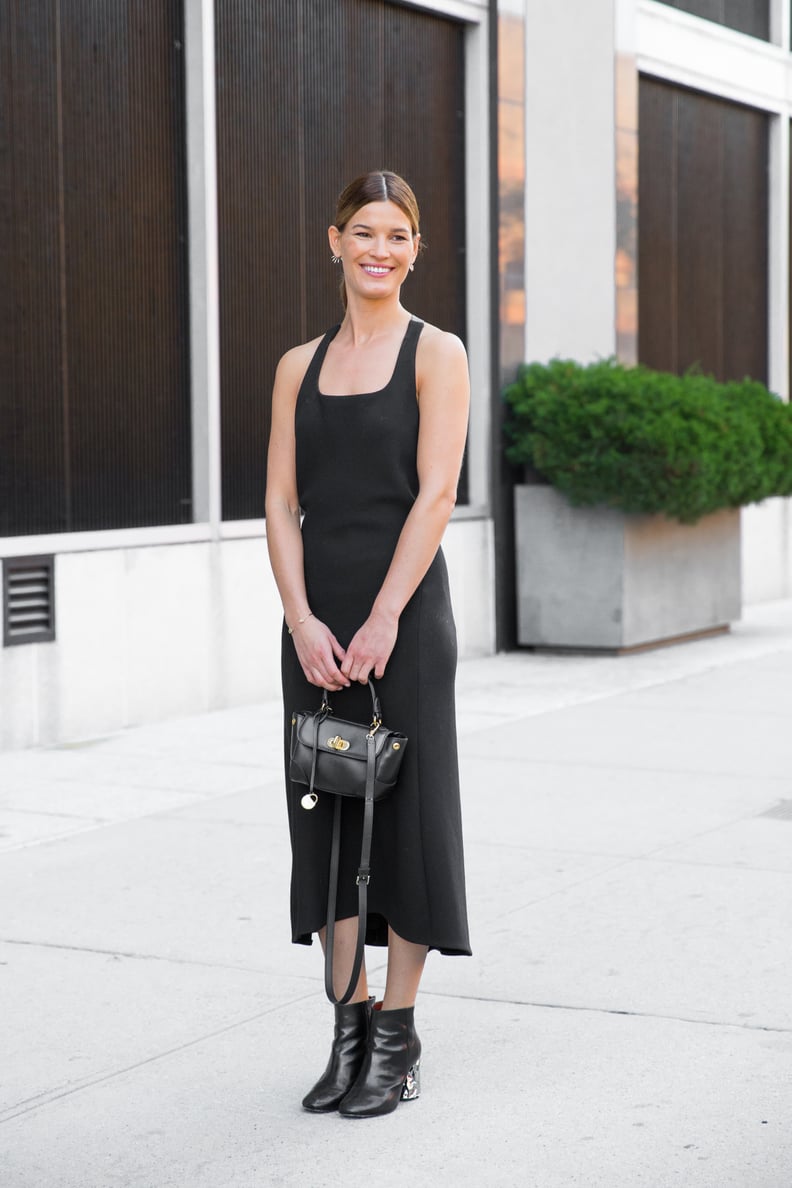 An LBD
When you find a great black dress that fits you perfectly, never get rid of it. This is one item you can wear and wear again, changing up the accessories and footwear, if you like, to keep up with trends.
03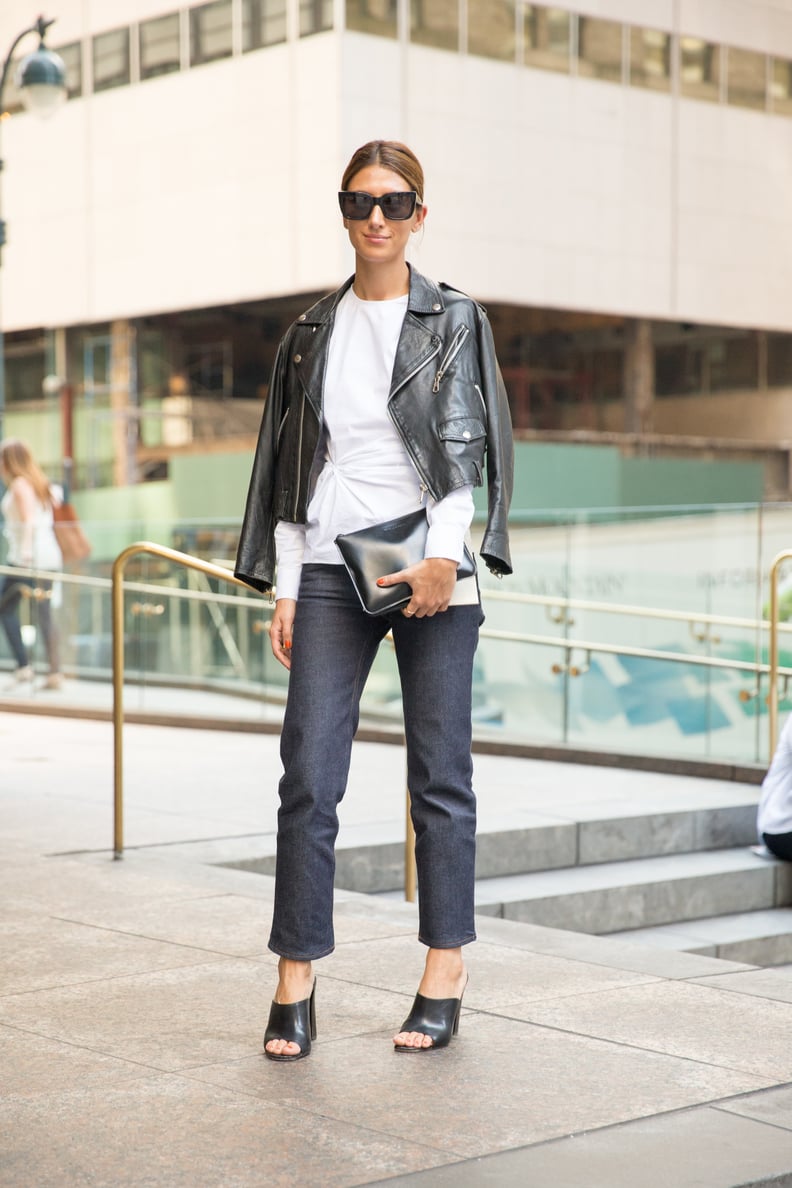 A white blouse and jeans
In any iteration, this is a formula to keep in your back pocket. Think it doesn't sound so interesting? Just take notes from the look here and switch from a button-down to a draped peplum top, and add a leather jacket and mules to cap it off. Not your thing? Work a pretty, lacy white blouse into the mix and swap slides for pretty pumps. Whatever your signature style, this outfit works with any interpretation.
04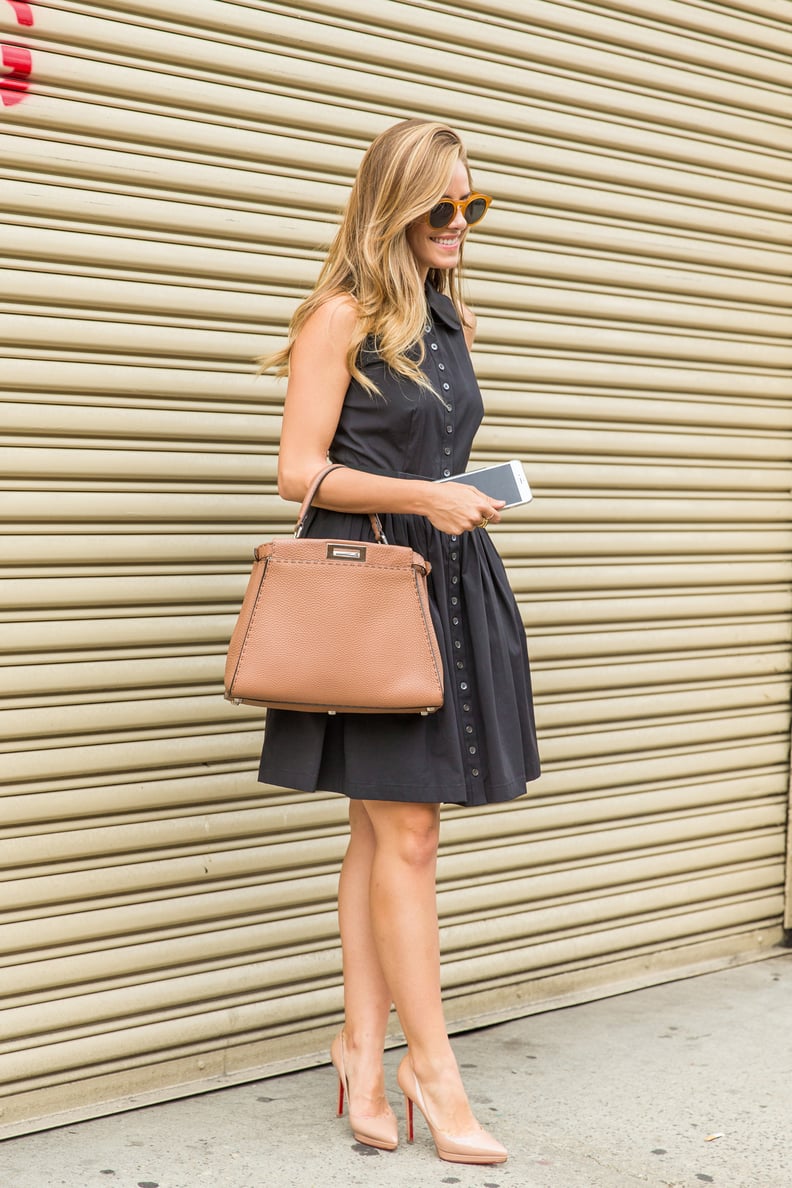 A figure-flattering day dress
Find your favorite silhouette and color — or print — and make this your go-to day dress. Stick to a silhouette that's long enough to be work appropriate and sophisticated but not too dressy that it can transition easily from daytime activities to evening or work with your casual shoes.
05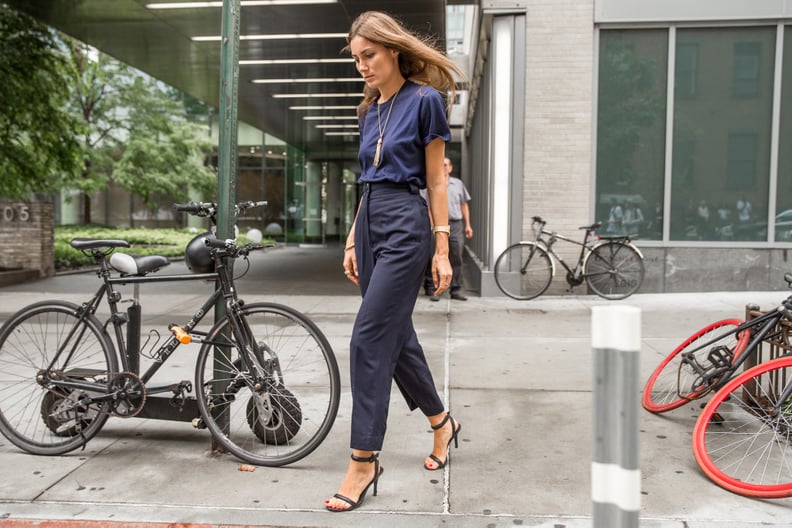 Tailored trousers and basically any top
Even if you own just about every style of jeans under the sun, a pair of tailored pants are still a necessity. You'll want a pair you can dress up with a jacket or blouse and heels or pair with a t-shirt and great jewelry and wear anywhere from the office to dinner and drinks.
06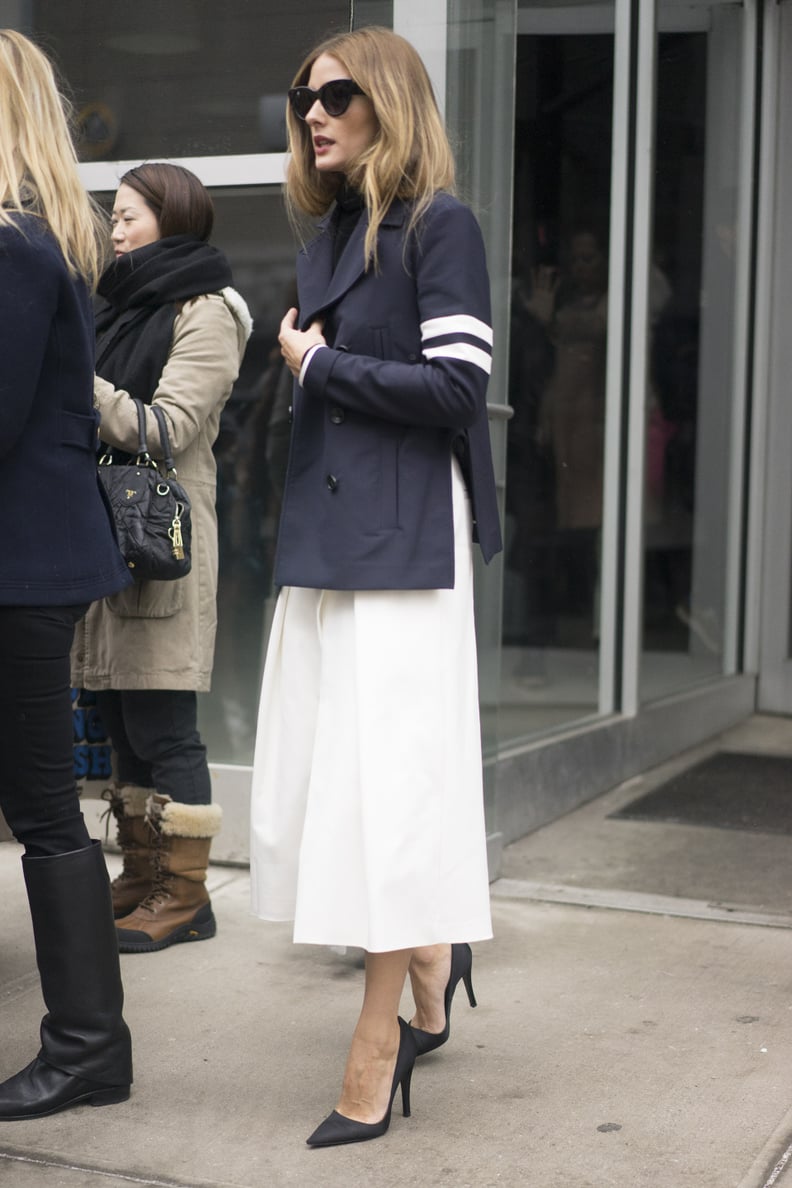 A blazer with just about any bottoms
A good blazer will never let you down. It's the perfect complement to tailored trousers or a polished addition to jeans. Work it seamlessly with just about any bottoms you own, and feel free to sub heels for great flats anytime.
07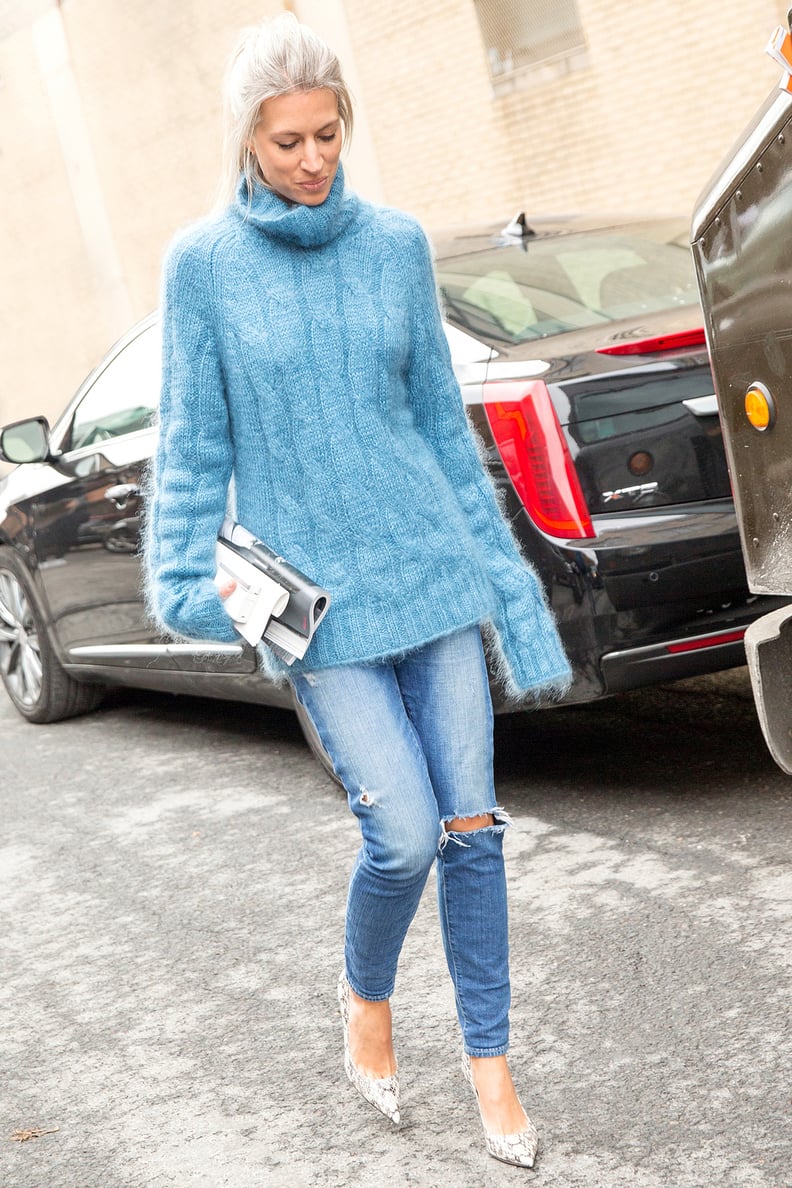 A sweater and jeans
We've been wearing the look for years, so you know it's not going anywhere. The bigger problem just might be how to make the pieces more exciting. Opt for jeans with distressing, a higher rise, or a favorite wash. If the throw-on-and-go formula feels tired, add pumps or booties, but remember there's nothing wrong with the basics.
08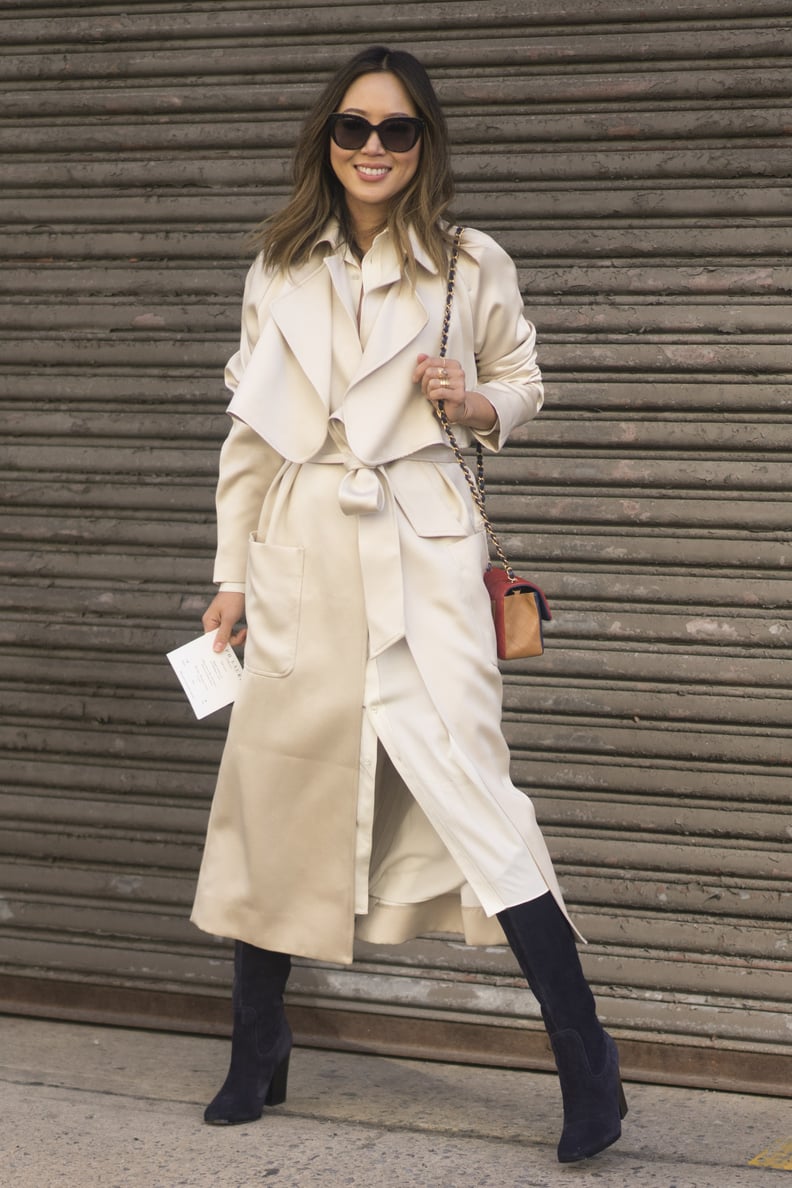 A trench coat with just about anything
There's a reason the most stylish women have a great trench coat in their closets. The timeless topper elevates your outfit in a pinch and goes with all the pieces you already own. Just challenge yourself to try it with everything from your brightest dresses to your boyfriend jeans and sneakers. We dare you.
09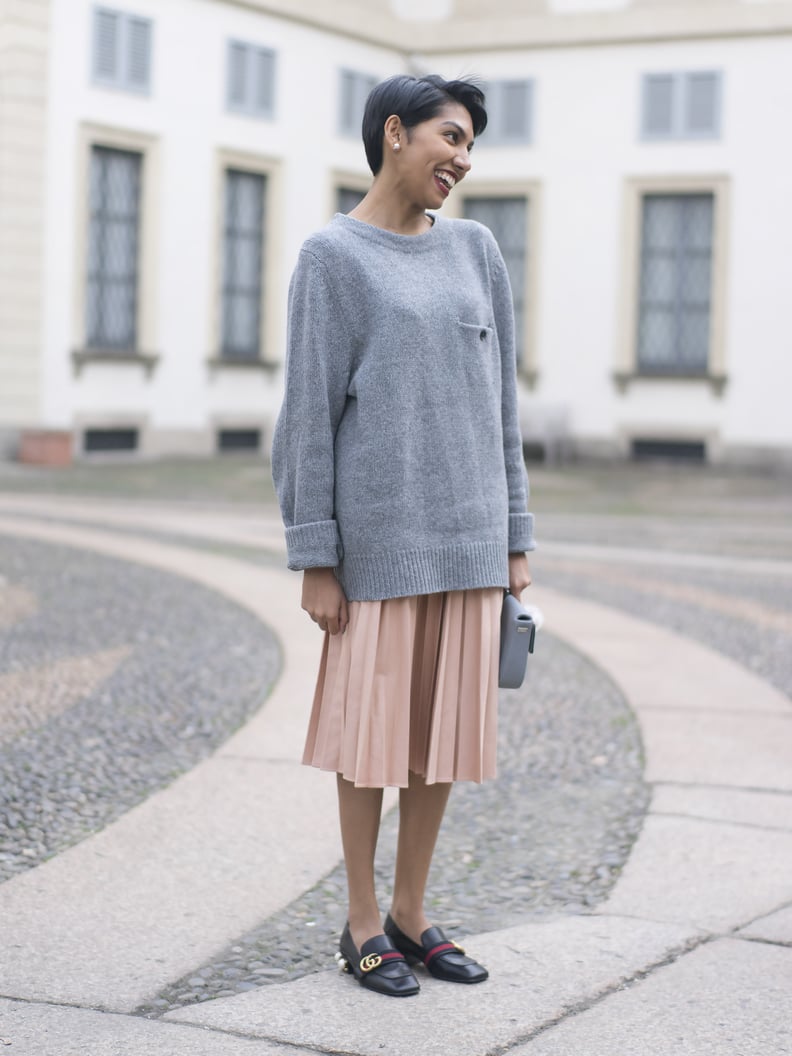 A sweater, a skirt, and flats
Don't underestimate this simple outfit formula; just bring your personality to it. If a crewneck isn't you, try it with a turtleneck and switch into ballet flats instead of loafers. The players may change, but this is a winning combo no matter what you do with it.