Will There Be Shows at Paris Fashion Week This Season? You Bet — Here's What's Coming
Paris Fashion Week has a digital destination this season, just like New York Fashion Week's Runway360 platform, which was launched in partnership with the CFDA. The Fédération de la Haute Couture et de la Mode will function as the online destination for all the spring/summer 2021 collections being debuted in Paris from Sept. 28 through Oct. 6. According to the site's official statement, the organization will comply with recommendations of public authorities in order to carry out successful presentations, ensuring the health and safety of everyone involved.
While many designers have dropped out altogether, some are offering digital experiences that will also be broadcast across social media, such as Mugler, and others, like Dior, are moving forward with an in-person show, albeit with capacity limits and strict regulations set in place. You can check out what a socially distanced runway show looks like, if you're scratching your head trying to figure out how fashion lines are debuted in public amid a global pandemic. In the meantime, scroll through to get a full rundown of what to expect from designers who are used to a much busier Paris Fashion Week. Although it will be scaled down, the show will, in fact, go on.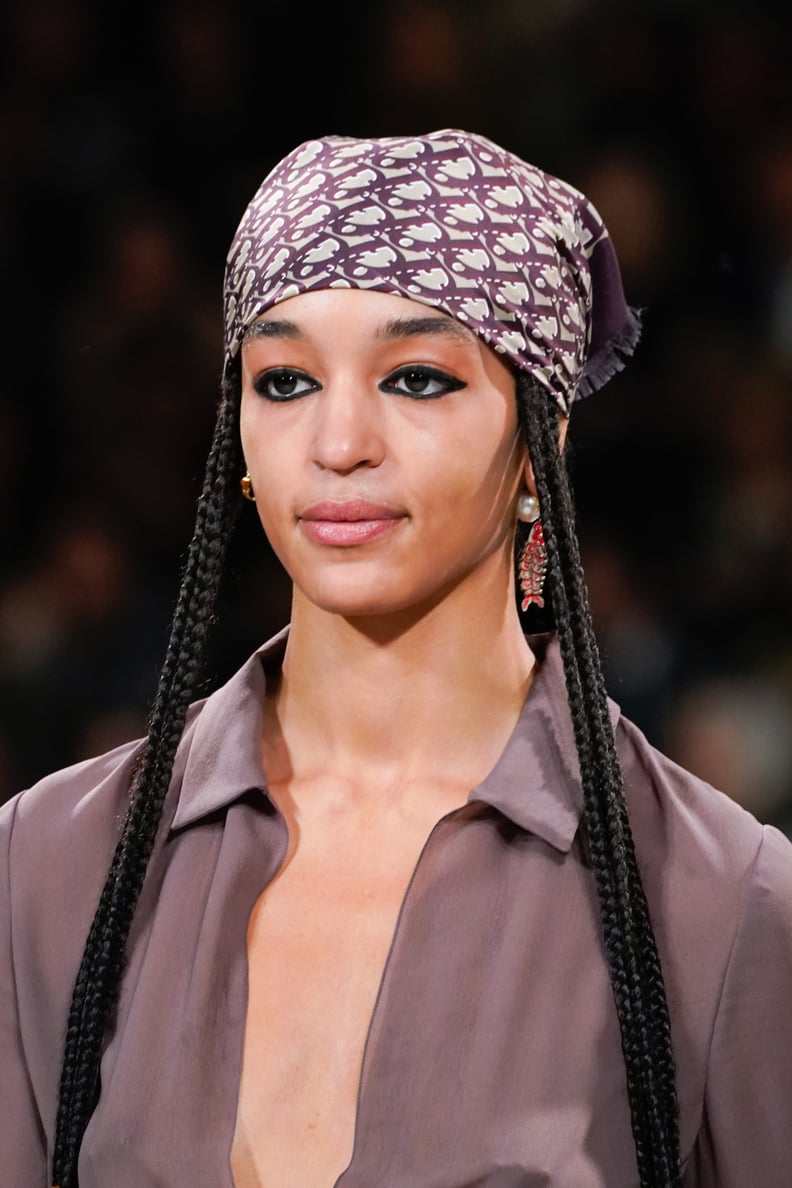 Paris Fashion Week Show Schedule
*Please note all times listed are Paris time.*
Monday, Sept. 28
Digital show 5:30 p.m. — Wales Bonner
Digital show 7 p.m. — Cecilie Bahnsen
Tuesday, Sept. 29
Digital show 10:30 a.m. — Marine Serre
Physical show 2:30 p.m. — Dior
Physical show 6 p.m. — Koché
Digital show 7:30 p.m. — Thebe Magugu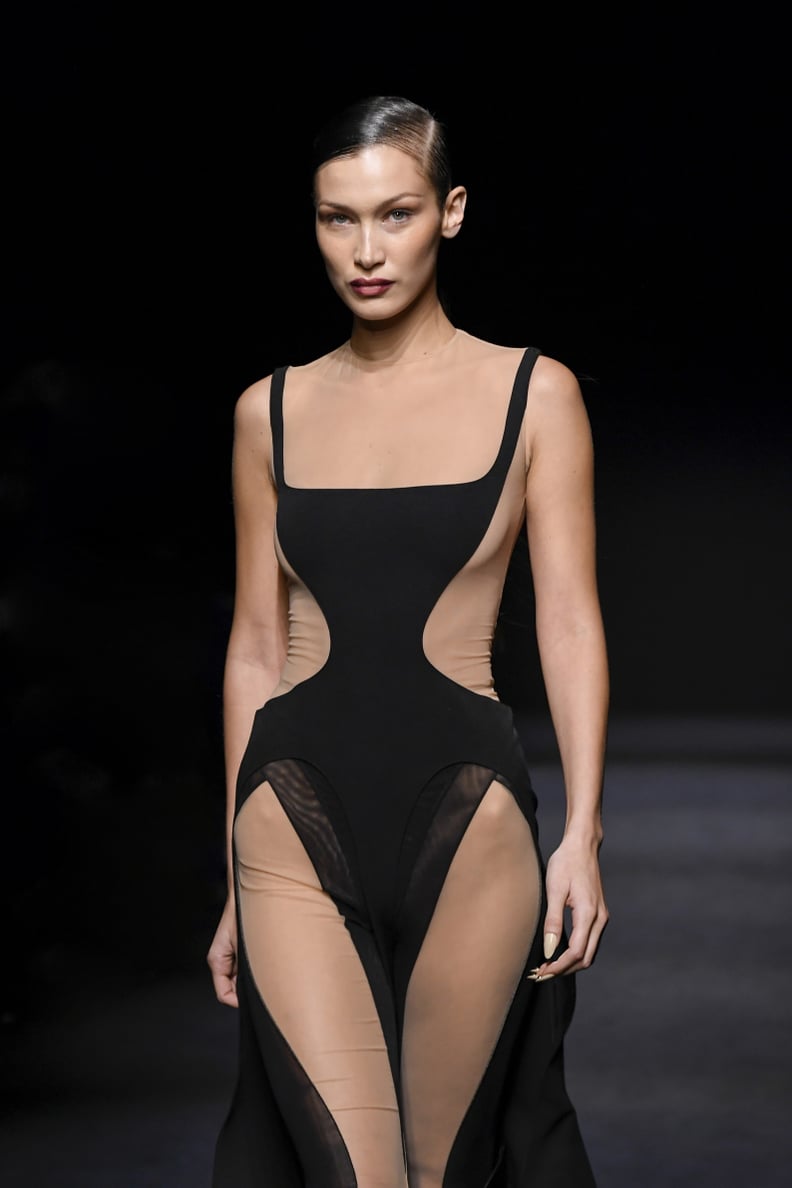 Paris Fashion Week Show Schedule
*Please note all times listed are Paris time.*
Wednesday, Sept. 30
Physical show 10:30 a.m. — Kenzo
Digital show 11:30 a.m. — Mugler
Digital show 3 p.m. — Dries Van Noten
Digital show 4 p.m. — Elie Saab
Digital show 5 p.m. — Patou
Physical show 6:30 p.m. — Acne Studios
Physical show 8 p.m. — Balmain
Thursday, Oct. 1
Physical presentation 1 p.m. to 6 p.m. — Alexis Mabille
Physical show 2 p.m. — Chloé
Digital show 3:30 p.m. — Y/Project
Digital show 6 p.m. — Rick Owens
Physical show 8 p.m. — Isabel Marant
Friday, Oct. 2
Digital show 9:30 a.m. — Emanuel Ungaro
Physical presentation 11 a.m. to 6 p.m. — Alexandre Vauthier
Digital show 11:30 a.m. — Loewe
Physical show 12:30 p.m. — Issey Miyake
Digital show 2:30 p.m. — Nina Ricci
Digital show 4 p.m. — Olivier Theyskens
Digital show 5 p.m. — Andrew GN
Physical show 7 p.m. — Yohji Yamamoto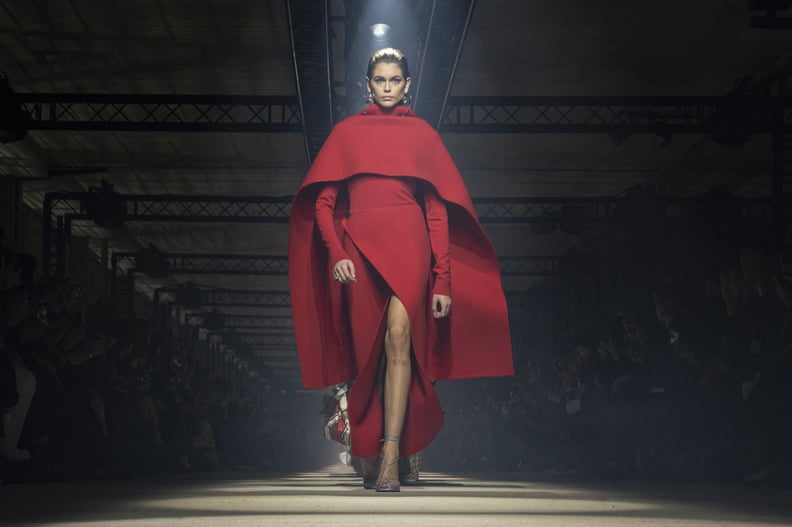 Paris Fashion Week Show Schedule
*Please note all times listed are Paris time.*
Saturday, Oct. 3
Digital show 1 p.m. — Altuzarra
Digital show 2 p.m. — Vivienne Westwood
Physical show 3 p.m. — Hermès
Sunday, Oct. 4
Digital show 10 a.m. — Schiaparelli
Digital show 11:30 a.m. — Balenciaga
Physical show 1 p.m. — Gabriela Hearst
Digital show 2 p.m. — Thom Browne
Physical show 3 p.m. — Paco Rabanne
Digital show 4 p.m. — Beautiful People
Digital show 6 p.m. — Each X Other
Digital show 8 p.m. — Givenchy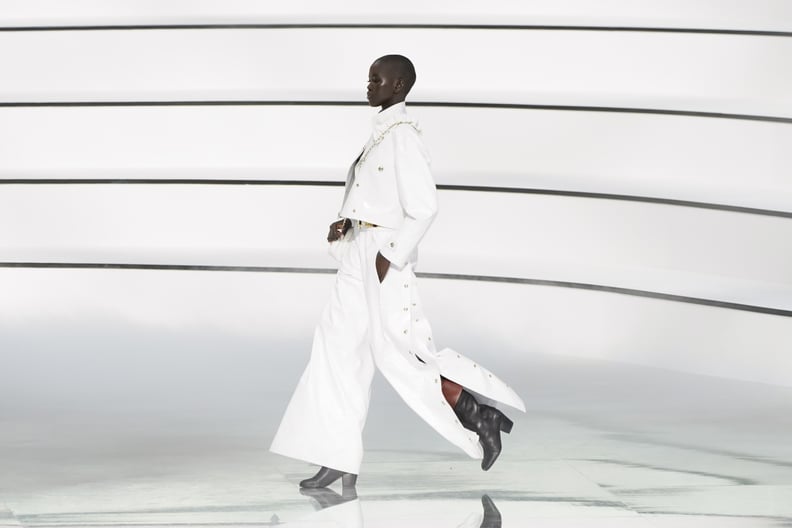 Paris Fashion Week Show Schedule
*Please note all times listed are Paris time.*
Monday, Oct. 5
Digital show 10 a.m. — Stella McCartney
Physical presentation 11:30 a.m. to 6 p.m. — Zadig & Voltaire
Digital show 1:30 p.m. — Giambattista Valli
Digital show 2:30 p.m. — Agnès B.
Digital show 3:30 p.m. — Akris
Tuesday, Oct. 6
Physical show 10:30 a.m. — Chanel
Digital show 12:30 p.m. — Valentin Yudashkin
Digital show 2 p.m. — Miu Miu
Physical show 3 p.m. — Louis Vuitton