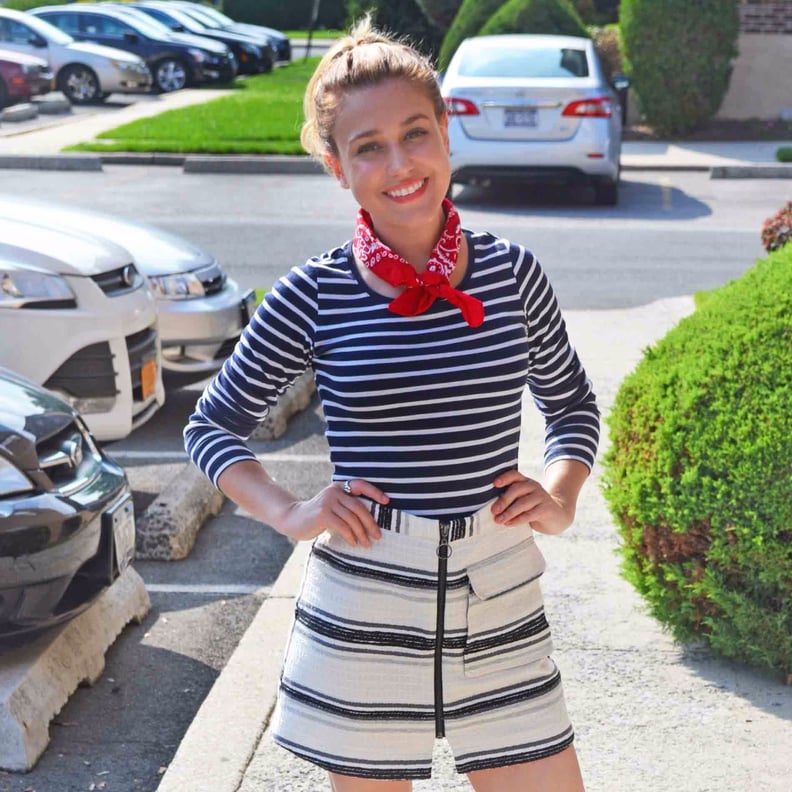 POPSUGAR Photography | Samantha Sutton
POPSUGAR Photography | Samantha Sutton
As POPSUGAR editors, we independently select and write about stuff we love and think you'll like too. If you buy a product we have recommended, we may receive affiliate commission, which in turn supports our work.
The day I turned 26 was the day I became all too aware that I was a full-grown adult. I had married friends, a job I loved, and a wardrobe full of clothing that suddenly seemed too juvenile.
Standing tall at 5'0 (on a good day) and considered thinner than average, my body type has pretty much always fallen under the "petite" category. And while women of all shapes and sizes experience their fair share of shopping struggles, my sprees are often met with frustration rather than fun. I end up resorting to the same stores I loved as a teen, and, on occasion, have found myself browsing the kid section, hoping no one realizes I'm buying stuff for myself.
So when the opportunity to meet with a stylist appeared in my inbox one morning, I knew I had to take it. Sure, I could spot the latest trends and come up with cool styling hacks, but when it came to finding age-appropriate clothes for myself, I was at a loss. Could this be the extra help I needed to reach my full fashion potential? Read on to find out all about my experience with GoodLooks. First Thing's First
Just to be clear, I like my style. I consider myself a pioneer of the bandana trend, have mastered mixing prints, and have successfully completed every single one of our styling hacks. But post-25, pieces I once loved often made me feel uncomfortable, forcing me to ask myself, "Would an 'adult' wear this?"
Above is an example of an outfit I'd now say "no" to, and I only just wore it last November (my birthday was this past May, for reference). Staring at my closet, I knew it was time for a change.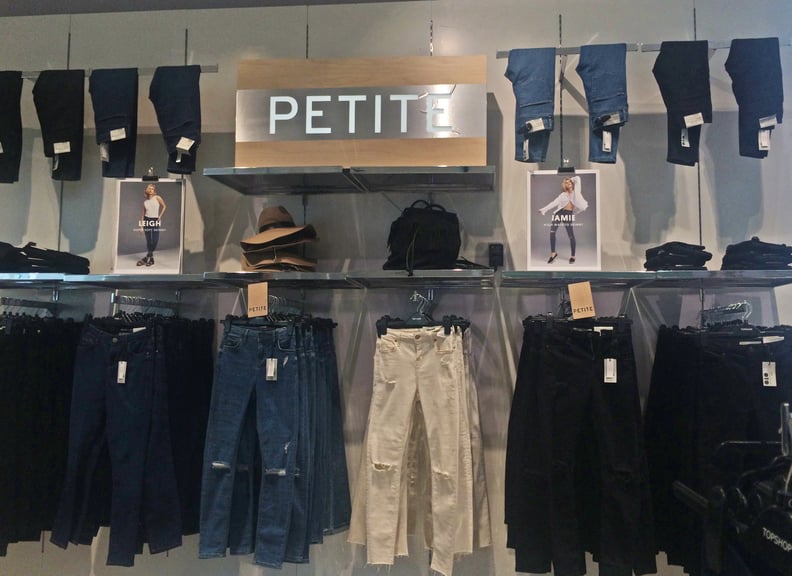 Finding a Stylist
After browsing through a bunch of stylists on GoodLooks, I found one I was pretty impressed with: Courtney Button, whose résumé said she'd worked as wardrobe stylist for seven years. Normally, Courtney charges $100 per hour (with a two-hour minimum) to go shopping with her clients, but she agreed to meet with me — at Topshop, she suggested — for the sake of this story.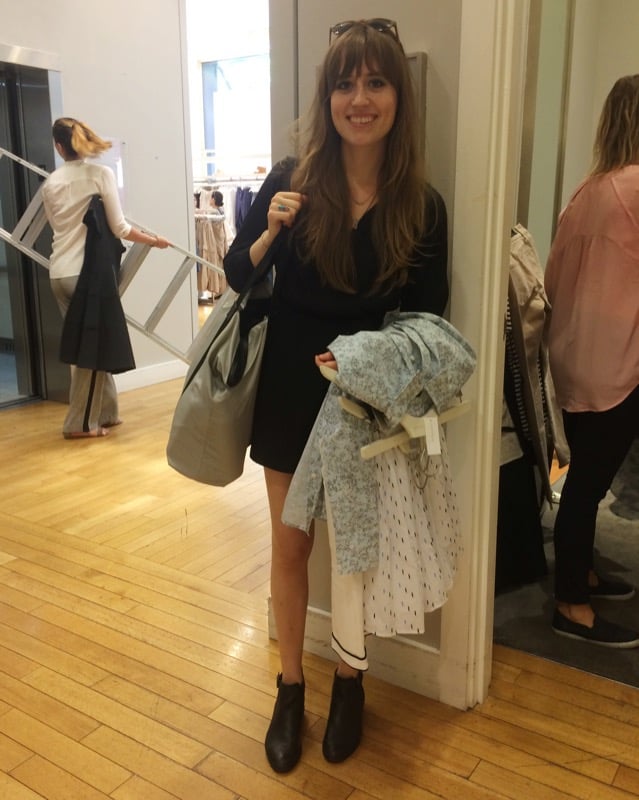 The Shopping Experience
When I arrived, Courtney had already picked out a handful of clothes, but we browsed together so she could get a feel for my taste. It helped that she herself had good style: just like I wouldn't trust a doctor who was always sick, I'd feel weird about getting advice from a stylist who wasn't on trend.
Courtney also carried everything for me and took photos of me in almost every piece I tried on, this way we could look back at them come decision time.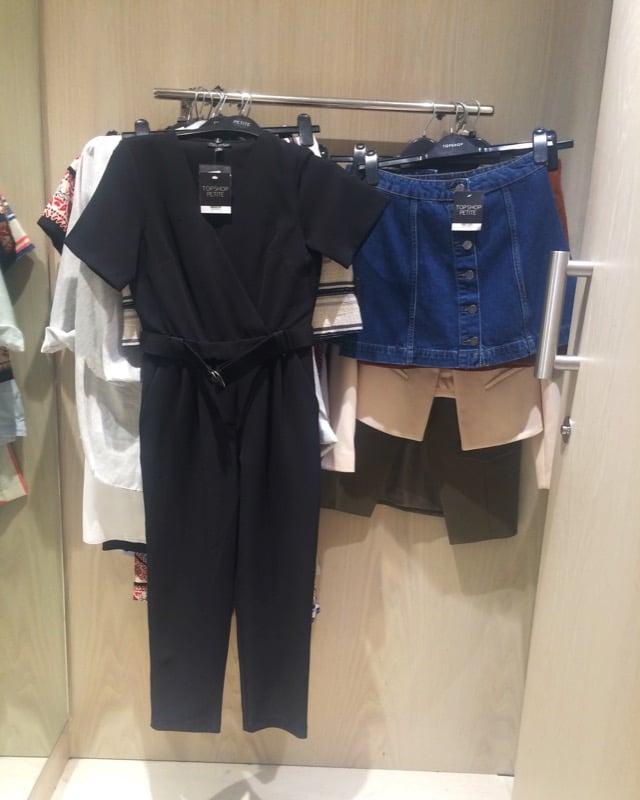 Topshop
I tried on the most clothing at Topshop (this was just half). Surprisingly, even though I love the store, I couldn't recall ever buying anything there. Items from the petite section fit like a glove and while they were a tad pricier than, say, H&M, we leaned toward pieces that would still work during cooler months.
Pro tip: if you still have your student ID, you can get a 10 percent discount!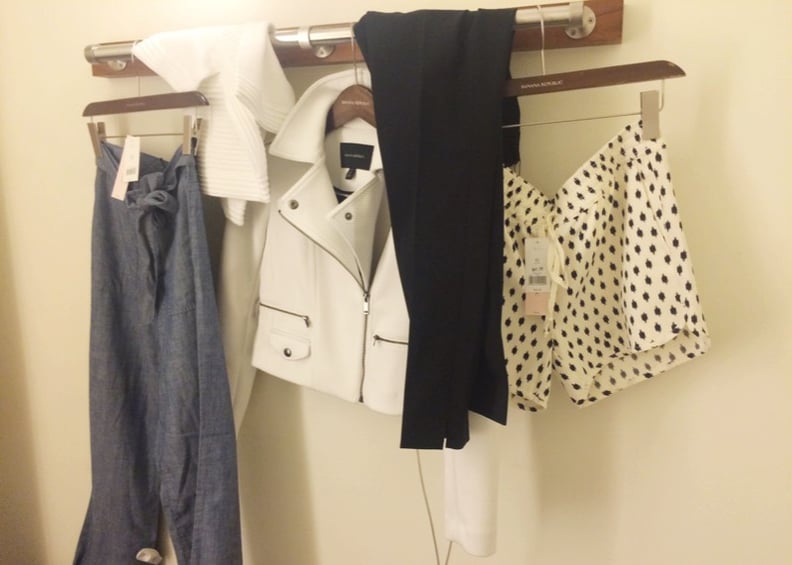 Banana Republic
"You have to try on the Sloan pants," Courtney told me as soon as we entered the store — another I'd never shopped in before. Apparently, she's recommended this particular style to all her friends and now they all own them. But once in the dressing room, every item we'd picked out (save for the white jacket, which had a rip in it) was oversize, proving that extrasmall isn't always extrasmall.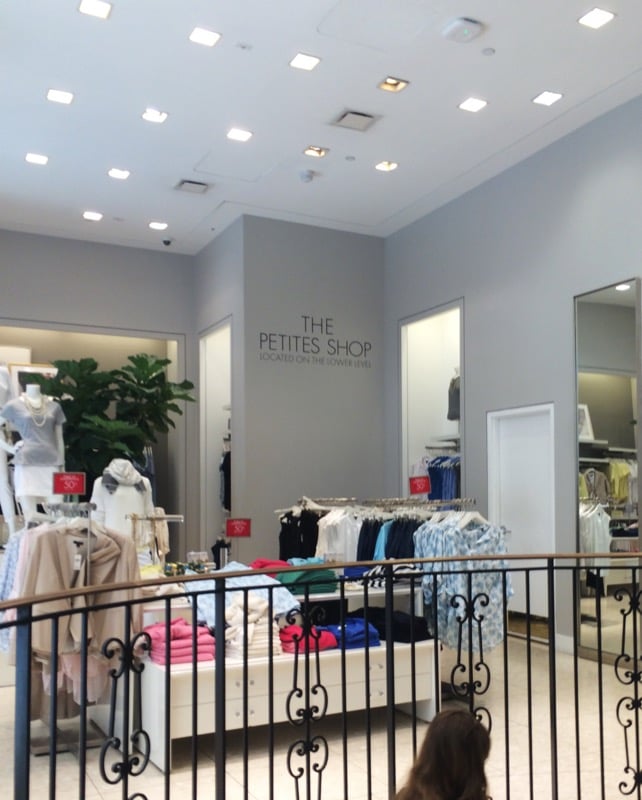 Ann Taylor
Ann Taylor was actually a store I'd had luck at before — back when I had a business internship. Still, the classic, feminine style lover in me was excited to browse, and I ended up purchasing a few items by the time I left.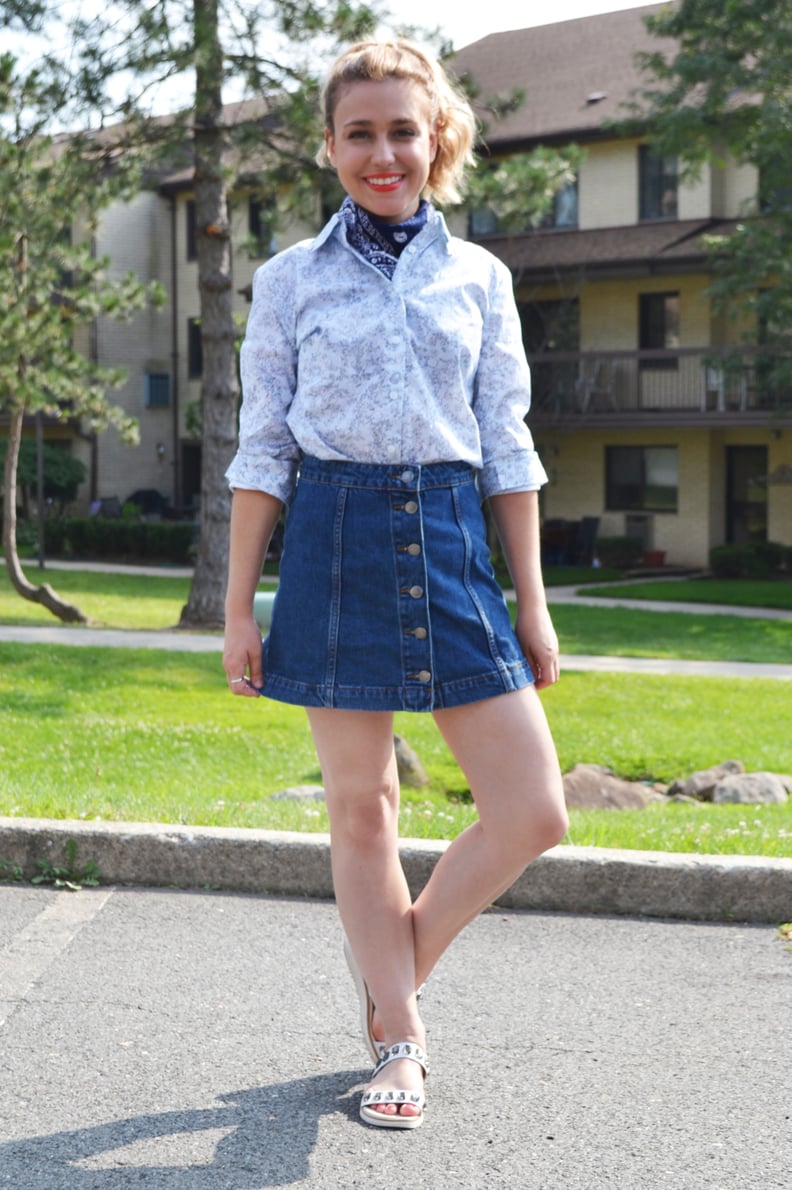 What I Bought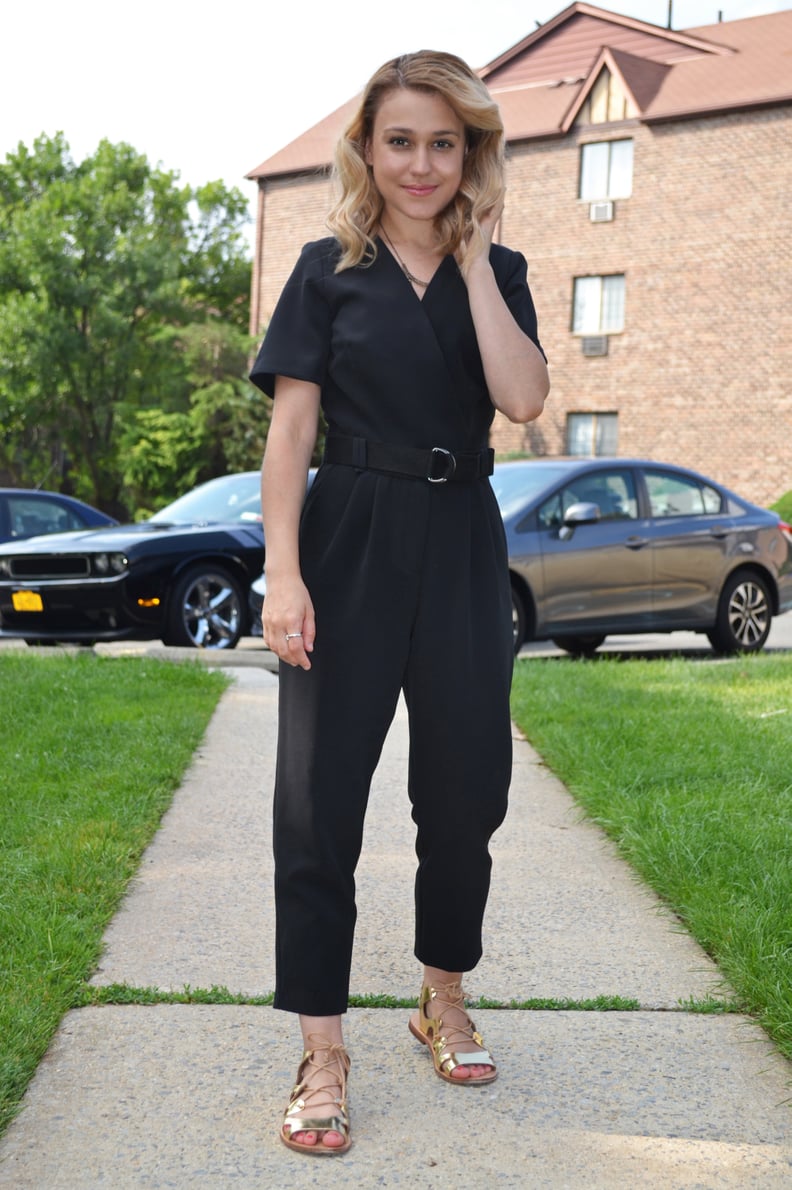 Item: Topshop Judo Wrap Jumpsuit ($115)
Why I Bought It: The lazy girl in me is all for one-and-done items. This is another piece that works year-round!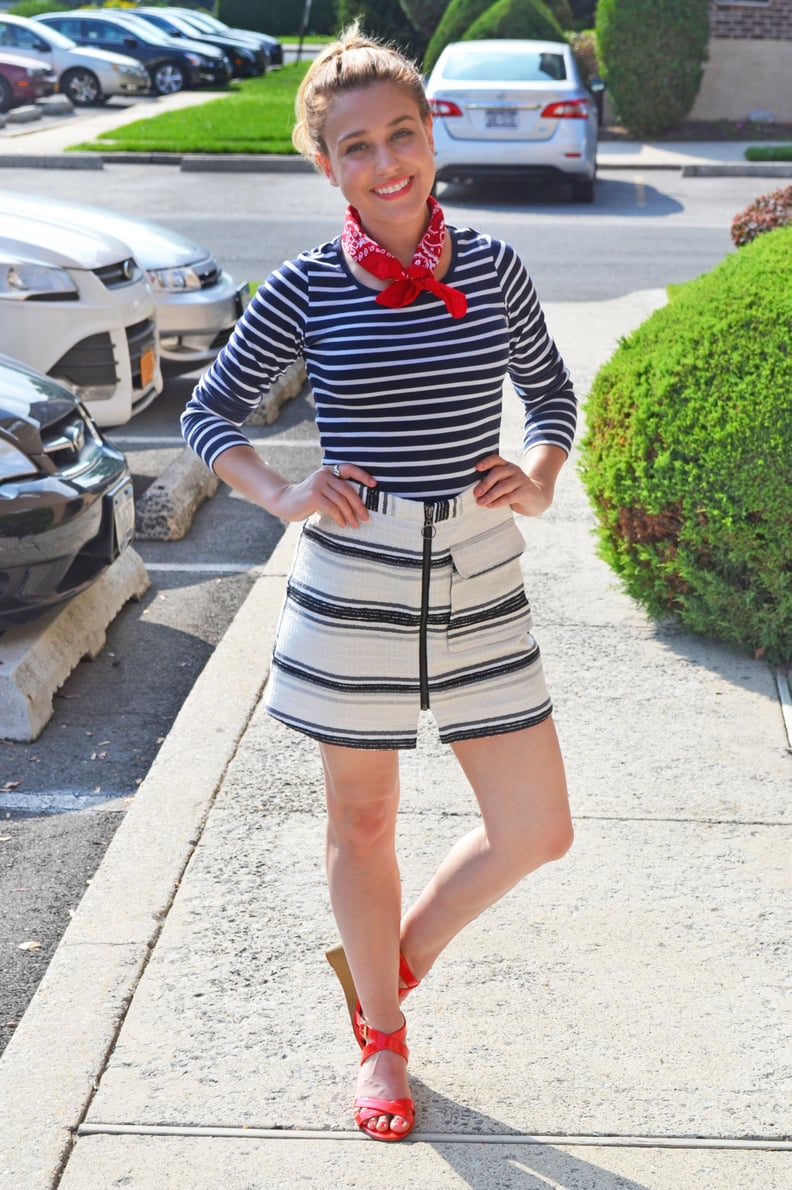 Item: Topshop Petite Zip Through A-Line Skirt ($68)
Why I Bought It: This is an item I can dress up or down and it'll work well in a professional environment. The simple print also allows me to mix it up with a striped shirt.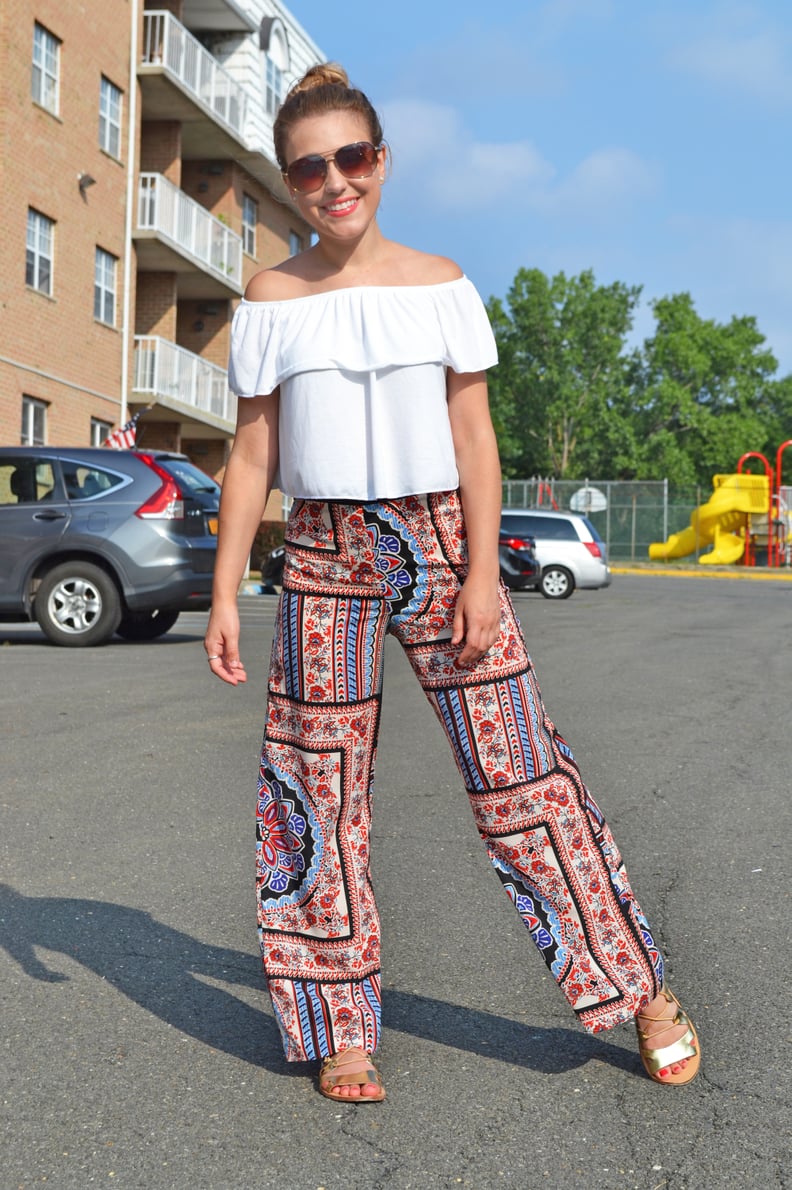 Item: Topshop Petite Bardot Top ($25), Topshop Petite Exclusive Scarf Print Wide Leg Trousers ($75)
Why I Bought It: To be honest, I originally put these pants back on the rack — I wasn't looking to spend a ton of money that day! But once at home, I couldn't stop thinking about them and placed an order online. Courtney had advised I pair them with a short white top, so I added one of those to my cart too!