Why Prabal Gurung's Inclusive Sizing Is a First Step to Fixing Fashion
My Prabal crush started two weeks ago when his NYFW show had me shedding tears from the front row, and it only grew stronger Monday night when I was lucky enough to meet him at the launch dinner for his Prabal Gurung x Lane Bryant collaboration.
Ashley Graham, the face of the campaign, was also in attendance looking flawless in this body-con lace-up skirt, definitely my favorite piece from the collection. SWOON.
When I met Prabal (who is truly the nicest man, by the way) I was starstruck in that kind of way where you leave your body for a minute and black out but have to pretend you're relaxed and fully present. You know what I mean! During that moment, I first went full fangirl on him, gushing about how much his show meant to me, and then went full dog mom on him, thrusting a photo of my dog Toast wearing one of his sweaters in his face . . . Very cool and profesh, I know!
But don't worry, we brought it back to fashion and in chatting, two things really struck me: one about Prabal's namesake line and one about the collaboration.
On the former, I learned that every season he produces his line up to a size 22. Department stores and retailers aren't buying it up to a size 22 (hmmmm), but here I am thinking this collaboration with Lane Bryant is him jumping on the plus-size bandwagon. But nope. Here's a designer who's been thinking about the full range of women from the get-go, which is pretty cool.
As for his for his limited-edition collaboration, it's not hard to see it's full of elements that plus-size women have traditionally been told to avoid: horizontal stripes, large-scale prints, voluminous skirts, and the list goes on. Was it intentional? You bet it was, according to him. I am the first to throw a fashion rule out the window, so I loved that Prabal is out there telling women it's OK to dress however you want. No rules is the new rule!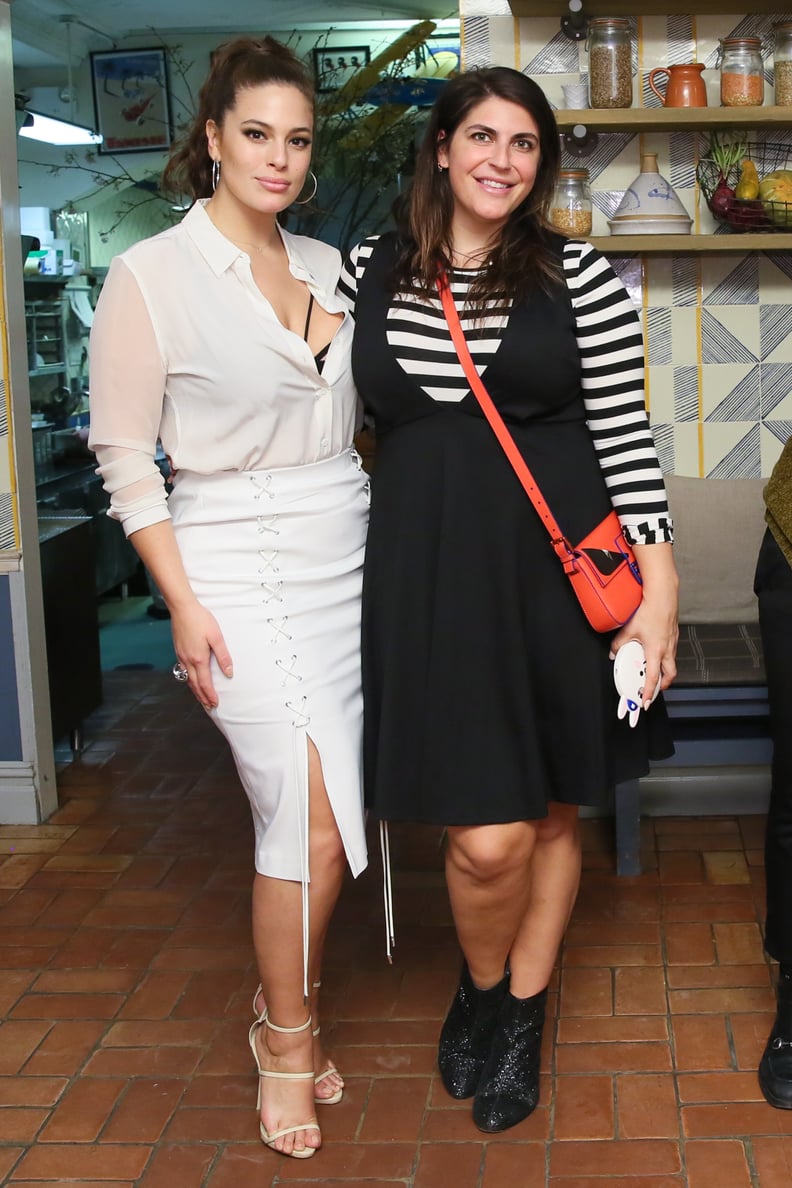 For me, the most inspiring part of the night was when Ashley (who, by the way, has been modeling for Lane Bryant since she was 13!) got up to talk. She spoke about the body-positivity movement as a team effort and touched on how important it is for designers, models, influencers, bloggers, and the rest of the community to continue to come together and make noise because, as she said, it's working.
So here I am, making a little noise of my own to say thanks to Prabal, Ashley, Lane Bryant, and everyone involved for such an inspiring night. Now I just need to get my hands on that skirt before it completely sells out!