Body Positivity at Fashion Week Fall 2017
Tears From the Front Row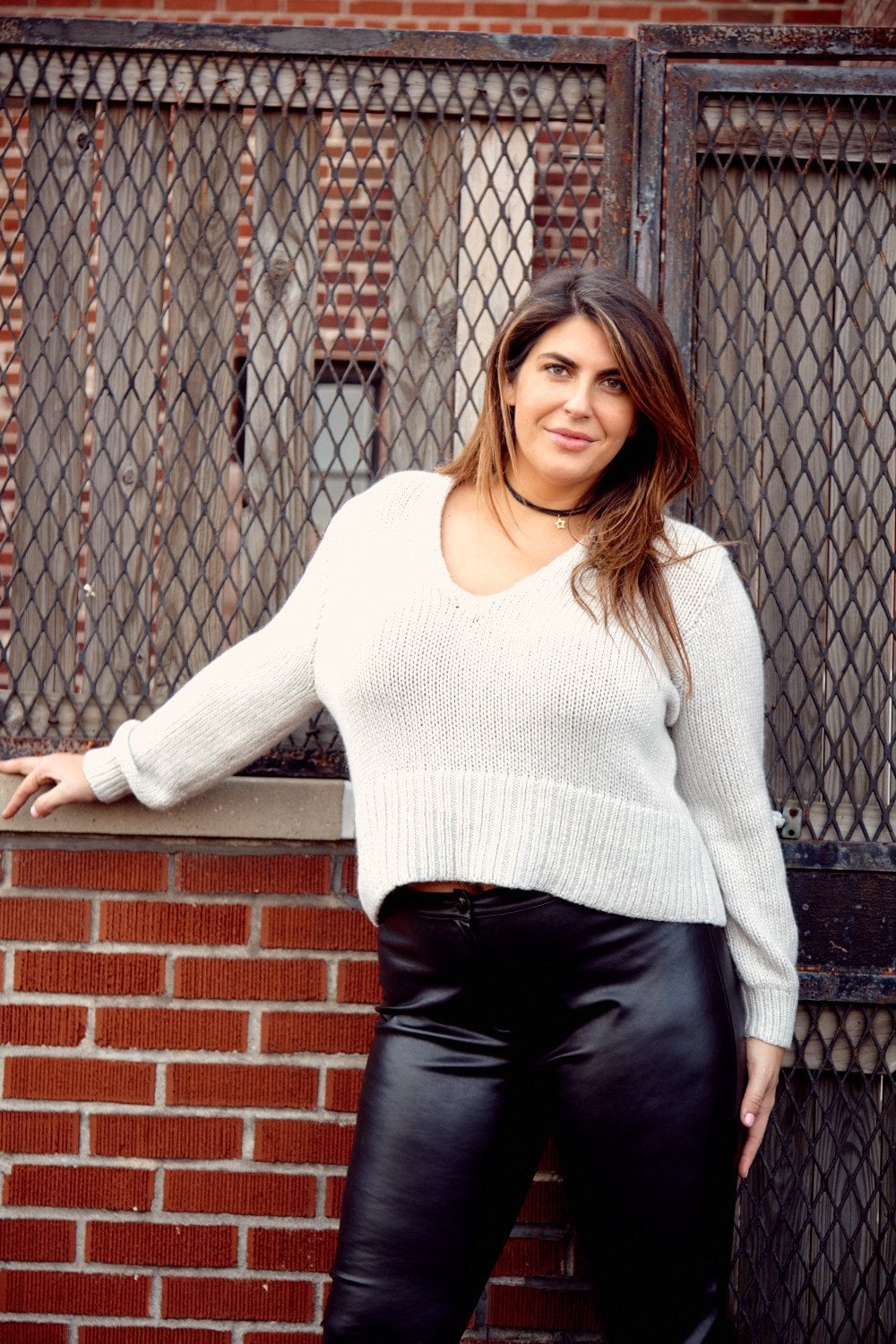 Image Source: The 12ish Style
For so long, fashion has given off a "you can't sit with us" vibe that has felt so very unchic to me, a size-12ish (12/14/16) fashion blogger. But based on this season's New York Fashion Week shows, it's looking more and more like that attitude is becoming a thing of the past. Fashion today is finally celebrating individuality, and it's such a welcome breath of fresh air!
I'm not sure that was more evident anywhere than at the show for Prabal Gurung, a long-time champion of strong, powerful women. Maybe I'm biased because I got to sit in the front row (next to Song of Style), but I was blown away.
The all-star lineup included models of diverse body types and ethnicities, but the show managed to transcend simply checking boxes and instead shined a light on Prabal's amazing women and the amazingness of women in general. Stronger together!
When my pal, the gorgeous Candice Huffine (whose body type happens to be similar to mine), strutted by, I finally saw a model on the runway who I could identify with. I could even picture the clothes on my body! That was such a powerful moment and was the first time during Prabal's show I got choked up.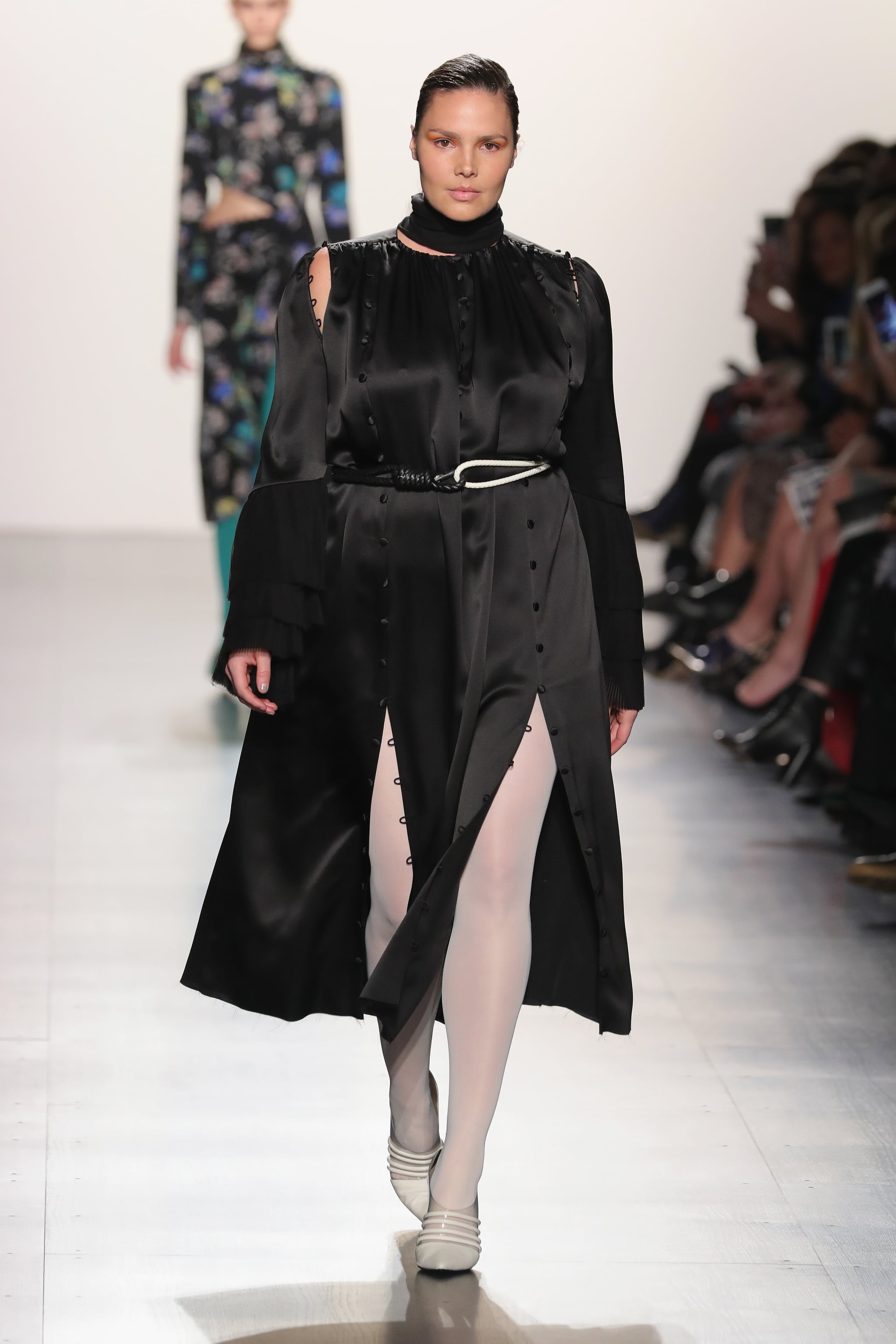 Image Source: Getty / Neilson Barnard
The second time happened during his finale, when models came out sporting an array of feminist t-shirts that struck a timely chord (OK, OK, I was fully shedding tears here — are you allowed to weep in the front row? SJP? Eva? Give a girl some tips!!)
And the third time I pretty much lost it in public was when I realized that here I am, a body-positive blogger, sitting in the front row along with a plus-size supermodel, Miss Ashley Graham (also the face of the upcoming Prabal Gurung x Lane Bryant collection), ALL things that would never have happened five years ago. Prabal's show felt like the physical manifestation of progress, and set the tone for an amazing week.
At Michael Kors, Ashley Graham was back, this time as the first model above a size 12 to walk for the brand. And of course she killed it!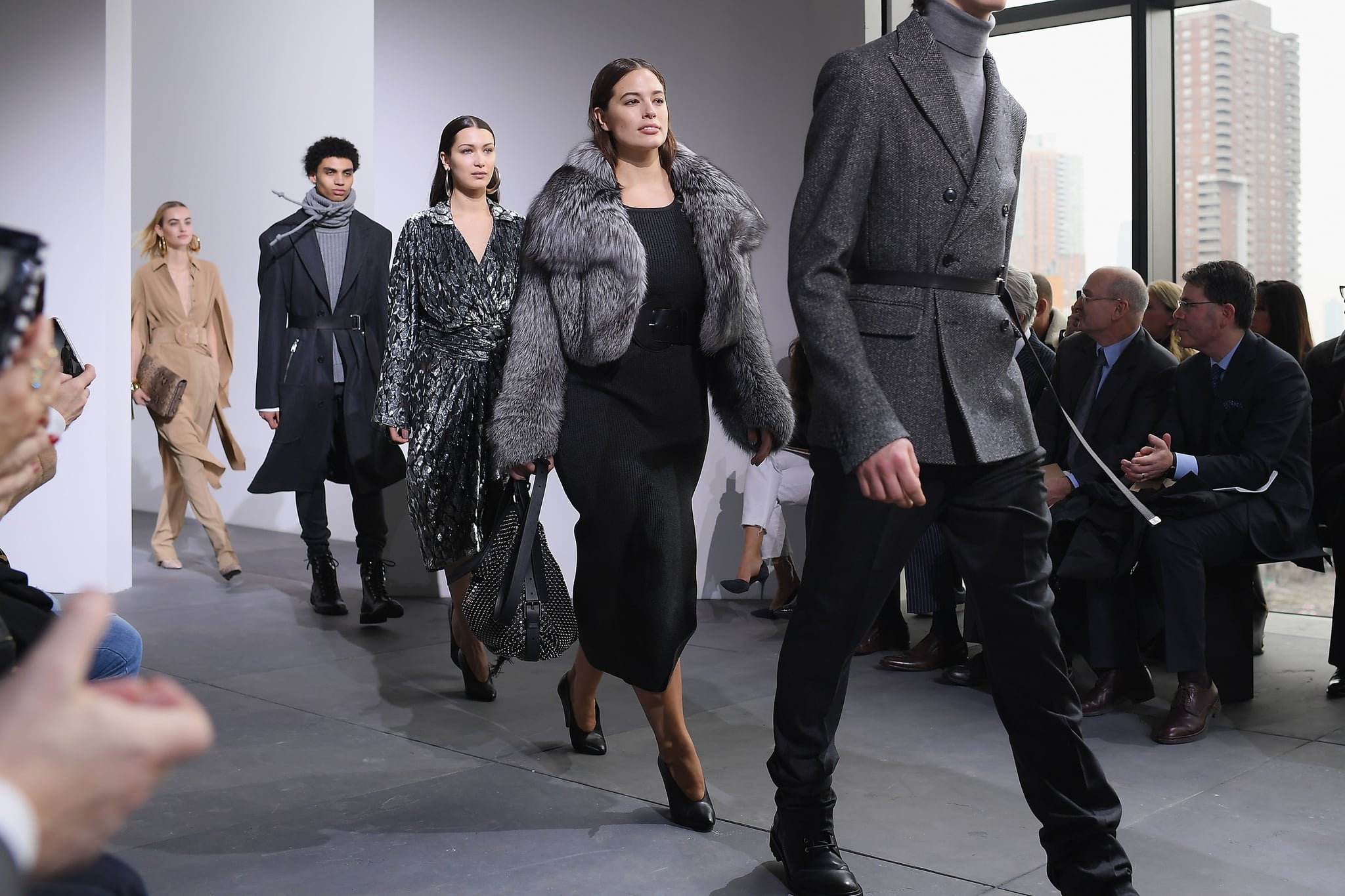 Image Source: Getty / Dimitrios Kambouris
At Christian Siriano, diversity of all types was the name of the game, from the front row, which included transgender model/actress Gigi Gorgeous, to the models themselves, featuring 10 plus-size women, including body-positive star Iskra Lawrence.
J.Crew continued their approach from last season, using everyday people — friends and employees of the brand — in their presentation, and it was a thrill to see plus-size model Sabina Karlsson in the lineup.
Niche brands got in on the action, too. Tome's show was a beautiful celebration of women of all body types, ethnicities, and ages. Chromat featured plus-size models for their fourth show in a row. And Sophie Theallet tapped plus-size muse Candice Huffine for the second year in a row.
If the shows at New York Fashion Week are any indication, fashion looks to be finding its new groove. It's not about highlighting a certain body type, size (big or small!), or ethnicity at the expense of another. Instead it's about making sure everyone is invited to the party. It's no small feat to accomplish, but after such an inspiring week and, yes, many tears shed, I can't wait to see what's next for London, Milan, and Paris. But one thing is for sure . . . I am here if you need me, Karl!