As POPSUGAR editors, we independently select and write about stuff we love and think you'll like too. If you buy a product we have recommended, we may receive affiliate commission, which in turn supports our work.
What do Princess Anne and Rihanna have in common? Well, while they might not have the same taste in music, it looks like they have the same taste in sunglasses. Two days after having mingled with other stylish guests at Prince Harry and Meghan Markle's stunning wedding, the fascinating royal was spotted in London in a surprising pair of sunglasses.
For an afternoon at the Chelsea Flower Show, Princess Anne accessorized her classic outfit with an antique brooch and Adidas Speed Dealer sunglasses. Generally worn by the likes of music queen Rihanna and catwalk princess Bella Hadid, we would never have thought to pair them with pearls. However, Queen Elizabeth's daughter somehow manages to pull it off. Read on to take a look at how the three women have worn the glasses, and then shop a pair for yourself.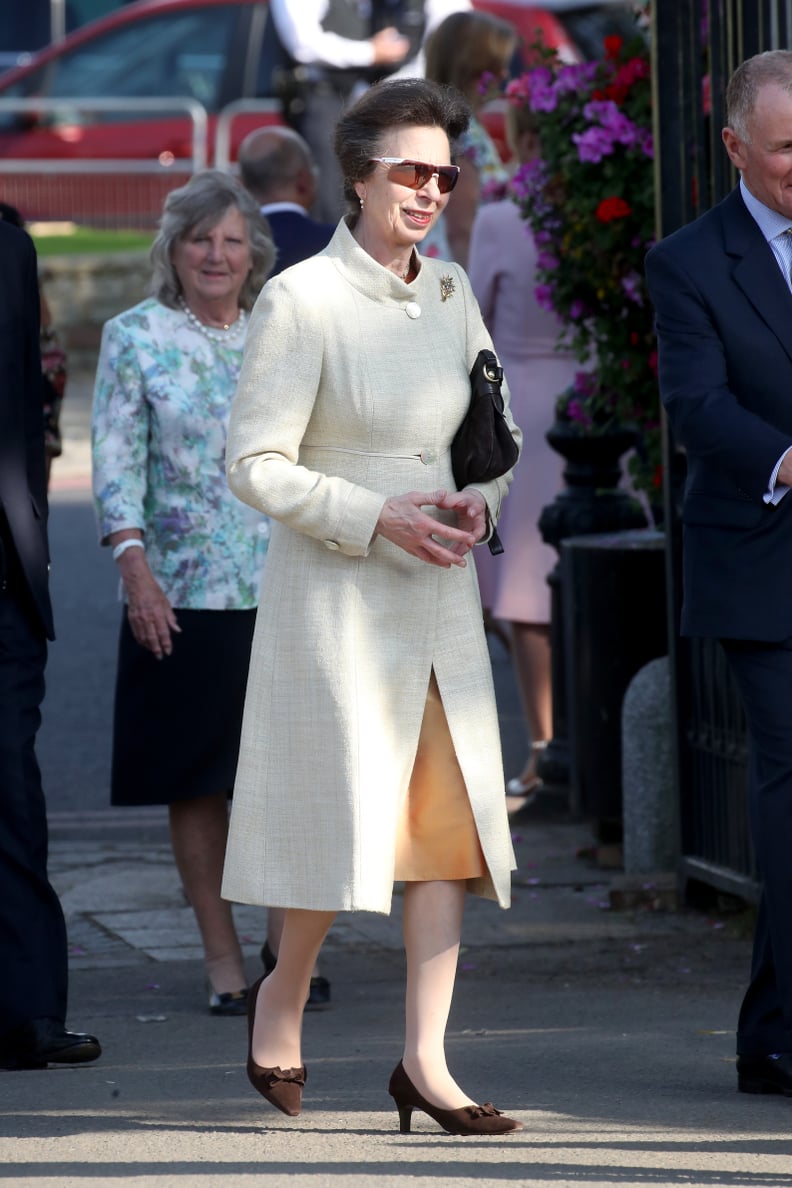 Princess Anne
Princess Anne wore her sunglasses with a classic cream coat, brown velvet heels, a black purse, a pearl necklace and matching earrings, and an antique brooch.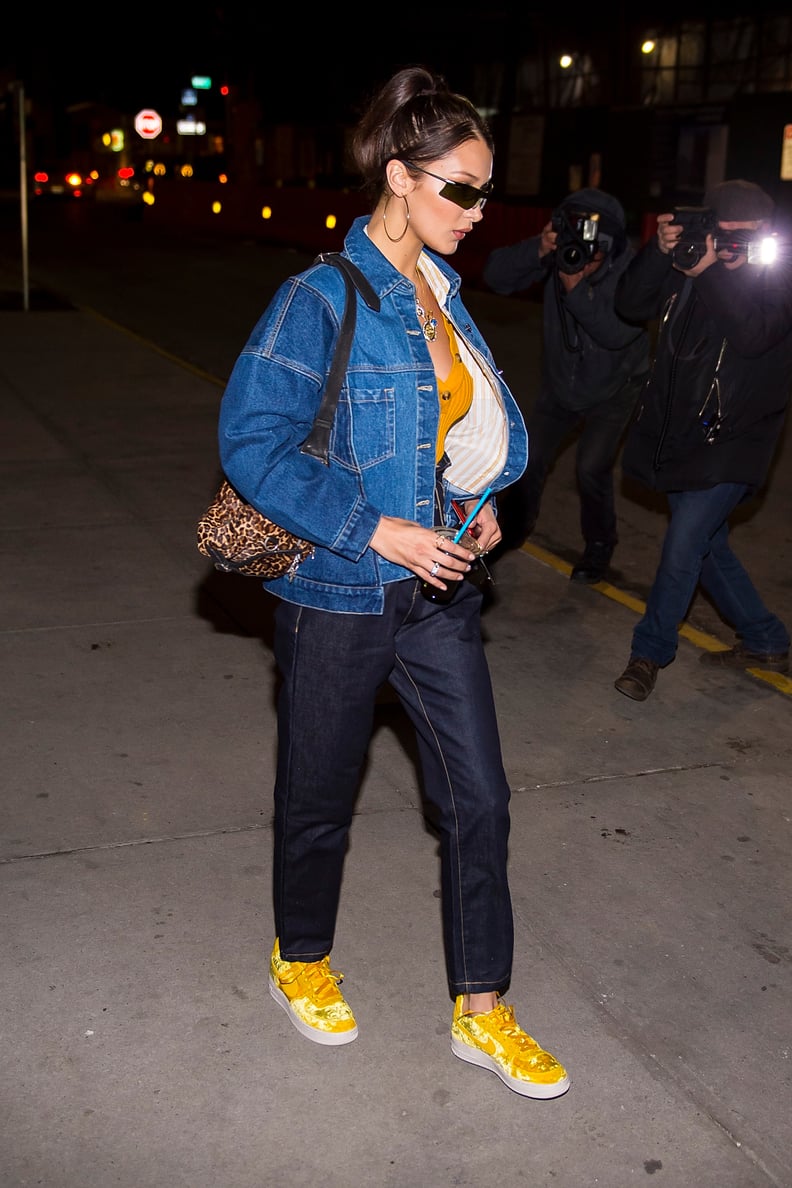 Bella Hadid
Bella wore her sunglasses with a denim jacket, yellow top, dark jeans, velvet Nike trainers, hoop earrings, and a leopard-print bag.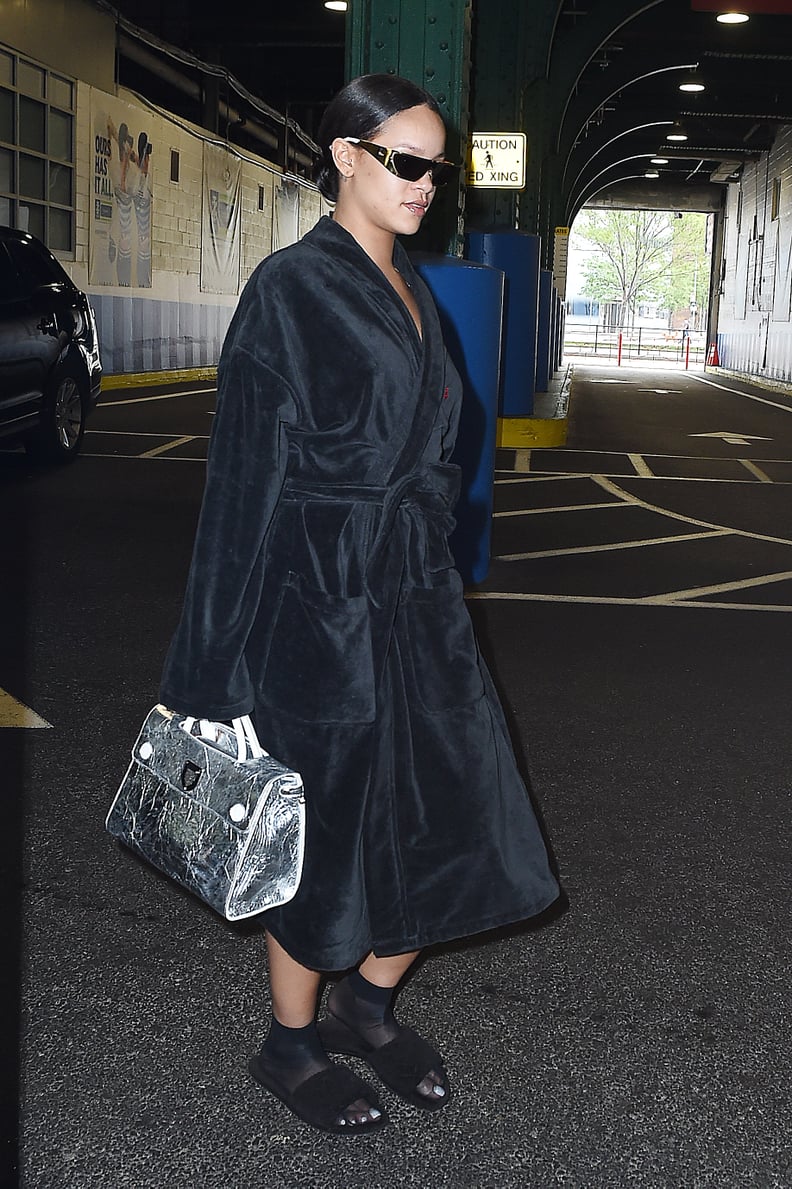 Rihanna
Rihanna wore her her sunglasses with a Ralph Lauren bathrobe, slides, socks, and a Dior handbag.
Adidas Raylor Rectangle Sunglasses