Aside from Jimmy Choo, Princess Diana also had a close relationship with fashion house Catherine Walker & Co. The brand, which celebrated its 40th anniversary this year, hosted a three-day private exhibition with several dresses worn by Princess Diana on display. Included in the presentation was a white-beaded, halter-style gown she wore to a fundraising gala in 1996. Next to this dress was also something special — a note the late princess wrote to personally thank the brand for dressing her. It read:
"I was so proud and felt very confident to stride out there and deliver my first speech since the divorce. The compliments about your design and expertise would have made your ears burn."
People reports that one of Catherine Walker & Co's cofounders, Said Cyrus, said, the gown also "gave her great confidence when she stepped out after her divorce." The dress, just from a glance, is definitely beautiful thanks to the pearl and sequined embellishments, so it's not hard to believe the princess felt like true royalty in the look. Along with this dress, one of Princess Diana's pale pink skirt suits was also on display. Though the event concluded on Oct. 18, we tracked down photos of Princess Diana in her white Catherine Walker & Co gown, and they're really a sight to behold. Read on to see the dress, plus a closer look at the sweet handwritten note.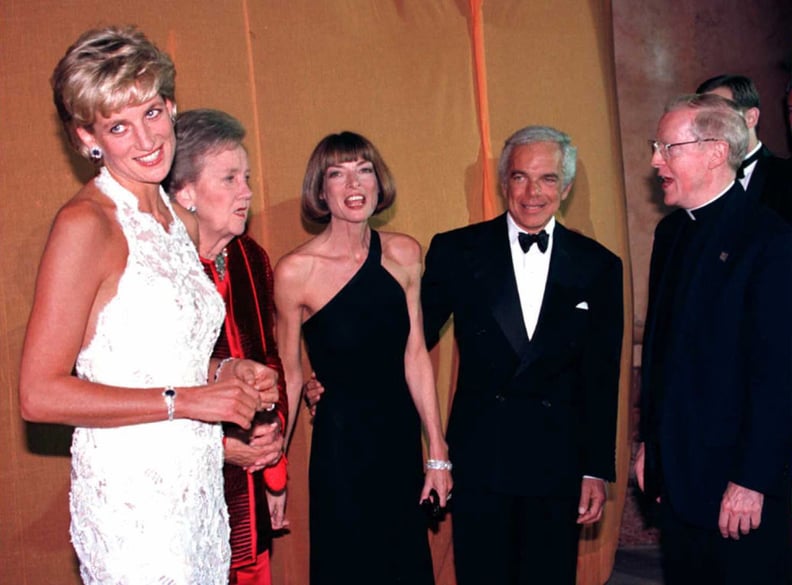 Princess Diana Spoke With Guests at a Fundraising Event For Breast Cancer Research in 1996
Princess Diana Wrote a Heartfelt Note to the Fashion House About the Gown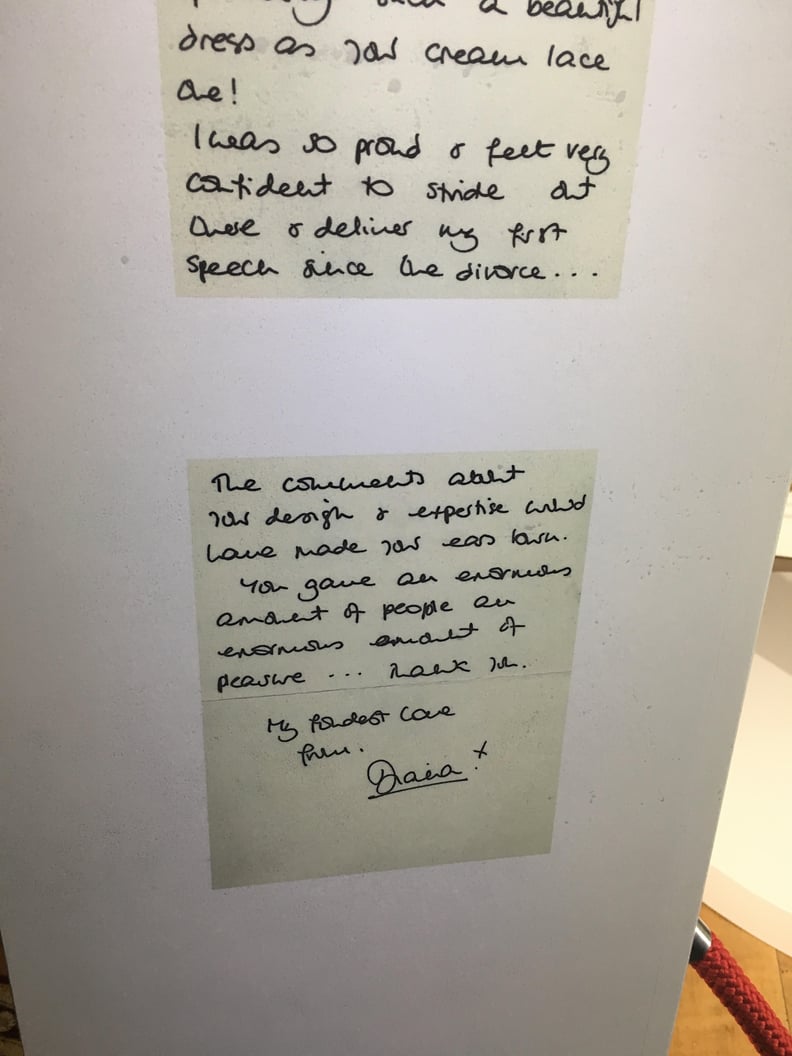 This Is What It Said
"I was so proud and felt very confident to stride out there and deliver my first speech since the divorce," Princess Diana wrote. "The compliments about your design and expertise would have made your ears burn."
The Stunning Sequined and Pearl Gown Was on Display at the Spencer House in London