Sofia Richie's name might be on everybody's lips, thanks to news of a bubbling romance with Scott Disick, but she's been around for a while. When you grow up with fashion influencer Nicole Richie for a sister, it's hard to avoid the spotlight. But Sofia embraces it with ease, maintaining a signature look that's all her own.
Sofia's style can be defined as feminine meets grunge, accessorized to boot with key designer pieces. While she got her start modeling for Madonna's line Material Girl and covering magazines, she now sits front row at Fashion Week, hangs out with It girls from the #WangSquad, and makes flashy statements wherever she goes. Read on for 20 reasons we've got our eyes on her.
01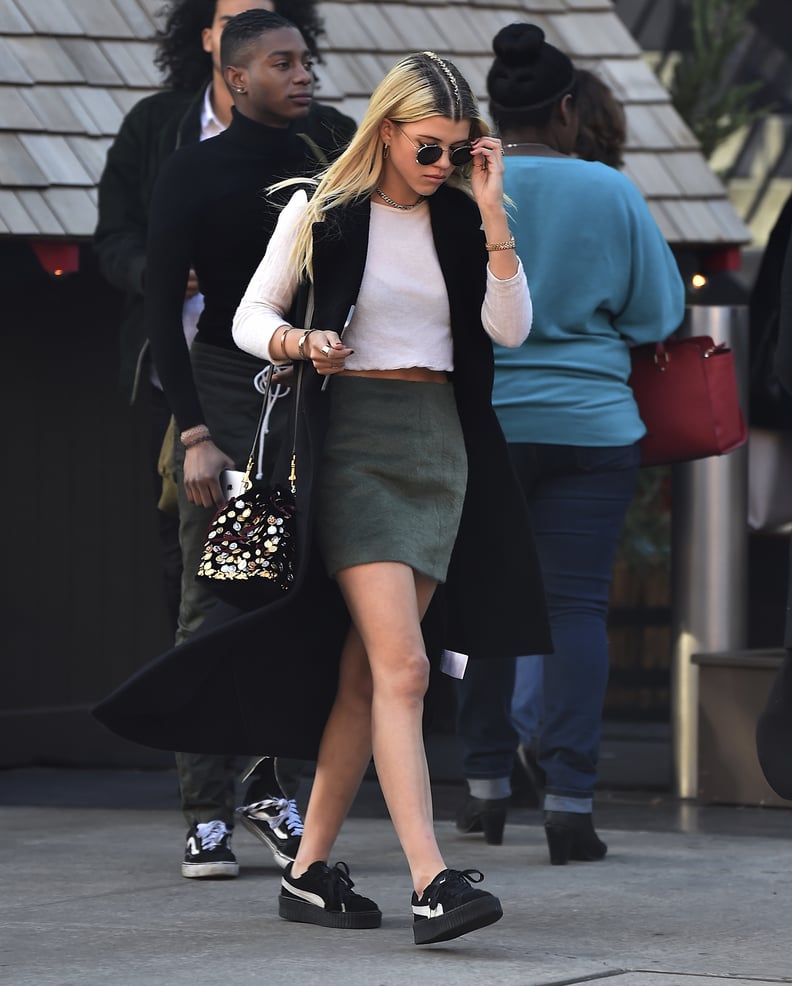 Sofia's Street Style, However Feminine, Always Gets a Sporty Touch
This time thanks to Puma creepers.
02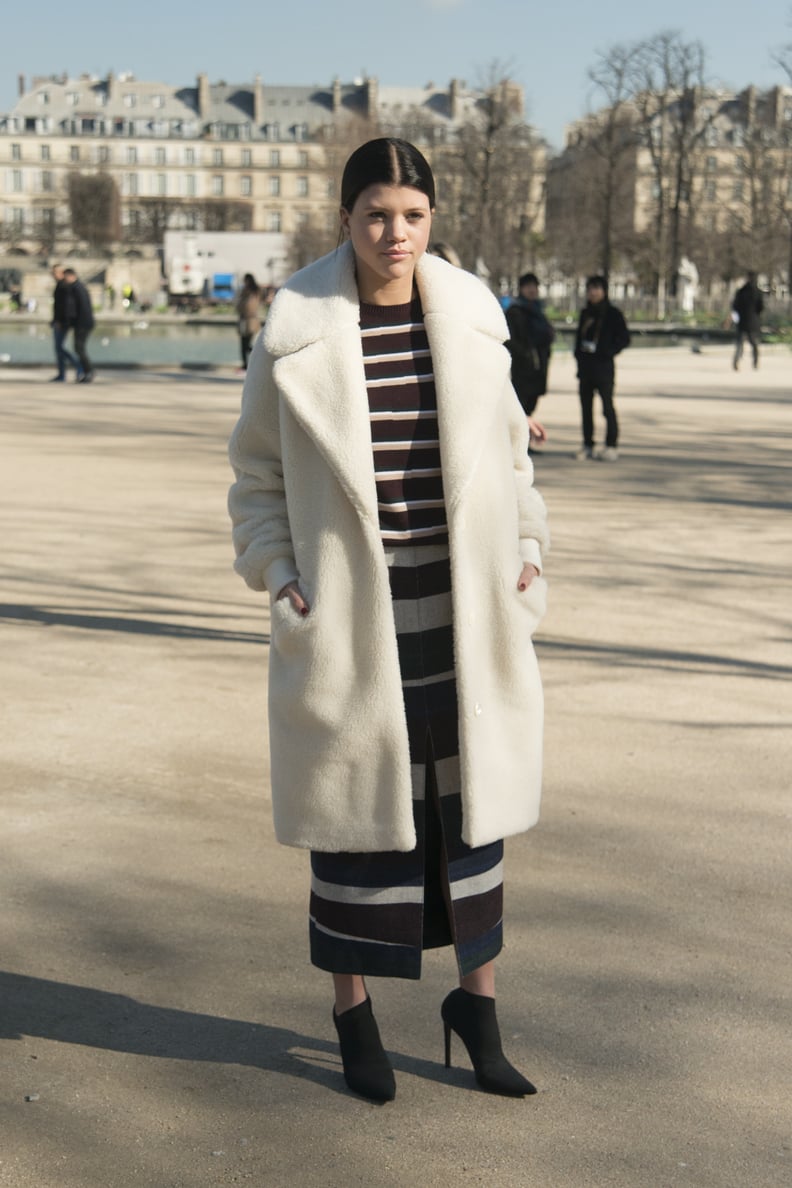 She's No Stranger to Fashion Week
Sofia sits front row at shows like Carven, Marc Jacobs, Moschino, Michael Kors, and DVF.
03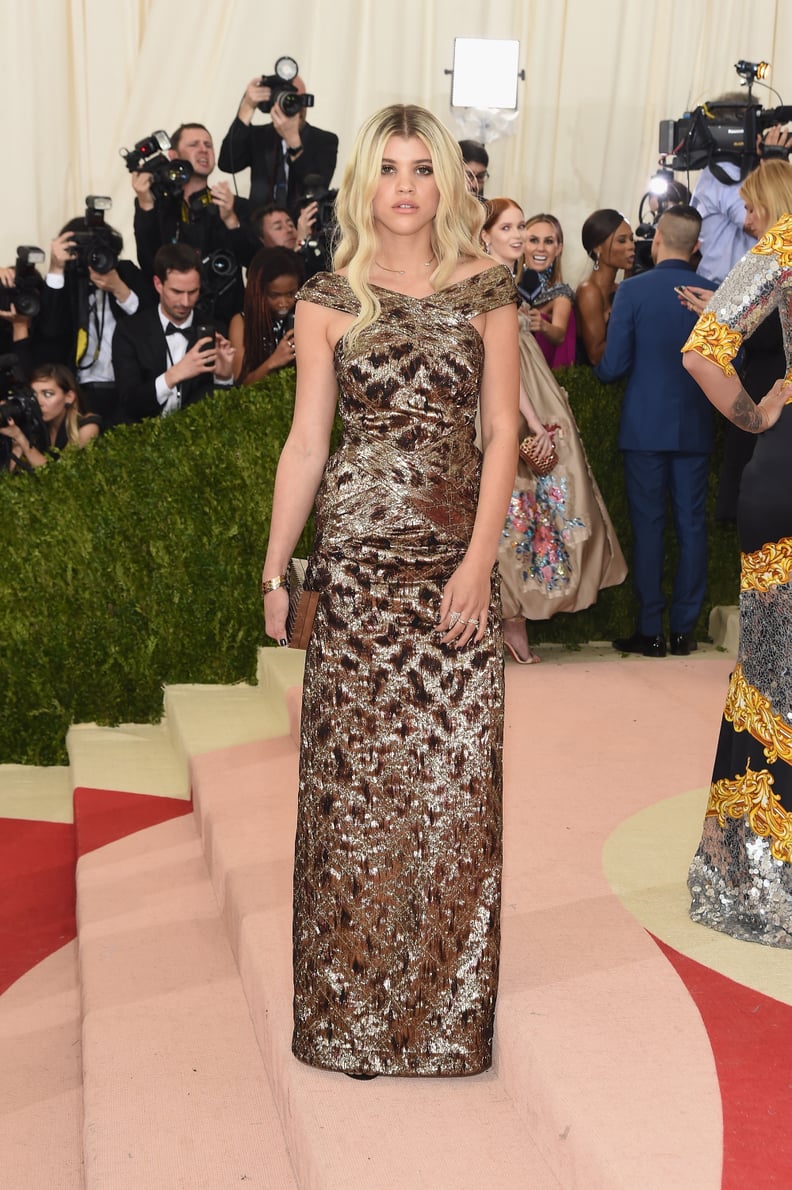 Sofia Wore a Metallic Leopard Topshop Gown at the 2016 Met Gala
04
She Hung Out With Kylie Jenner and Kate Upton BTS
05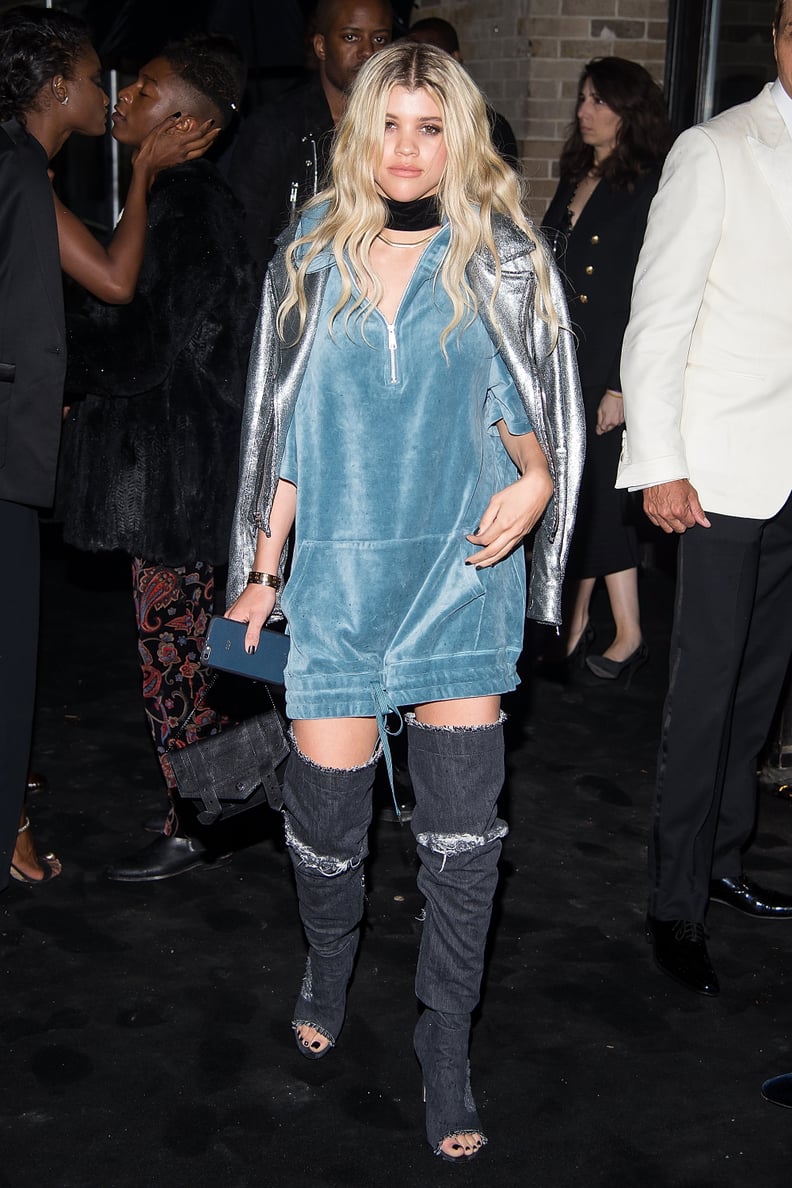 And Then Hit Up the Balmain Afterparty
06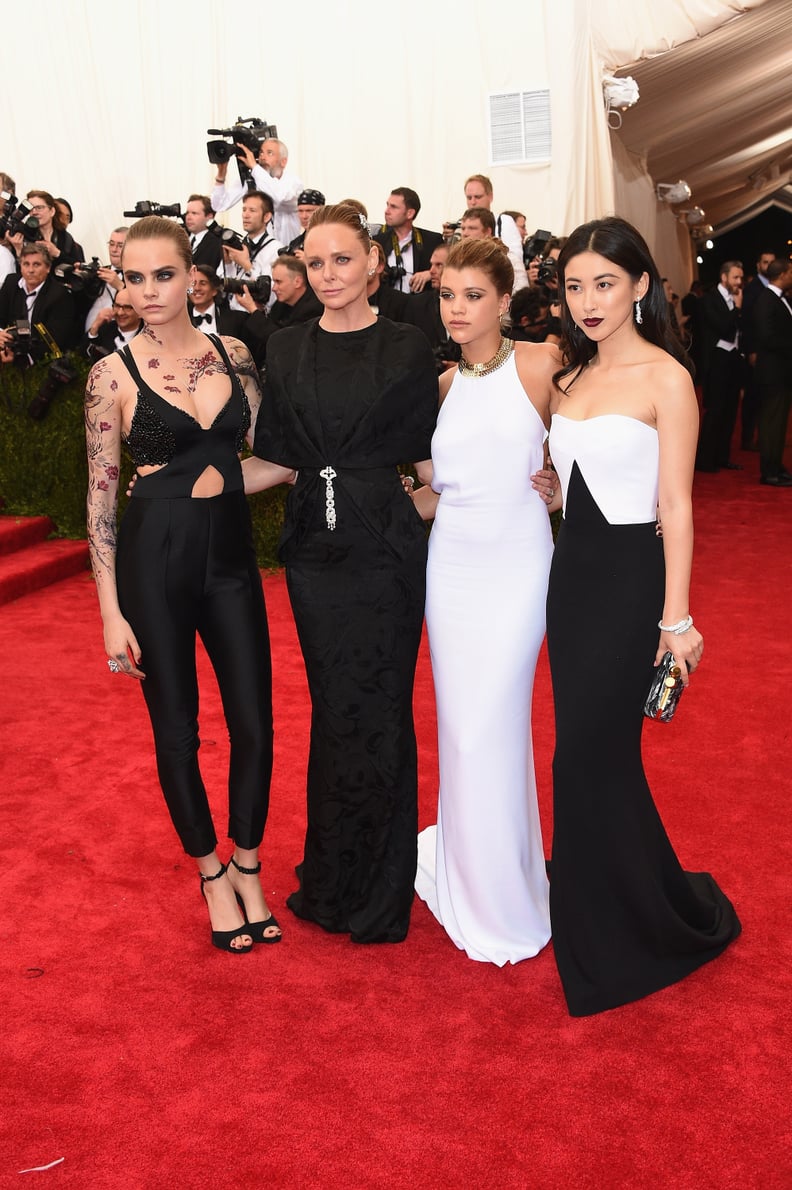 But It Wasn't Baby's First Met Gala
In 2015, Sofia attended with the Stella McCartney crew, including Cara Delevingne and Zhu Zhu.
07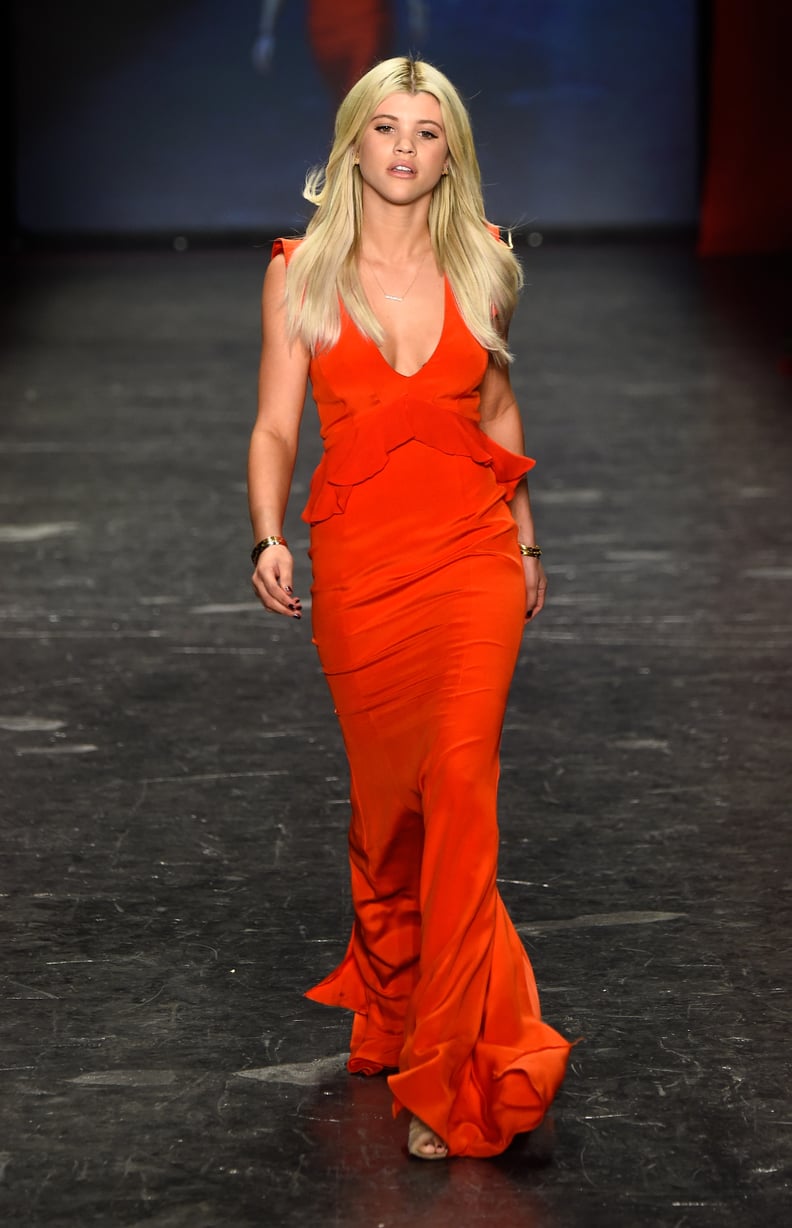 Sofia Walked the Runway at The American Heart Association's Red Dress Collection Show in 2016
08 She Scored a Spot on ASOS Magazine in 2015
09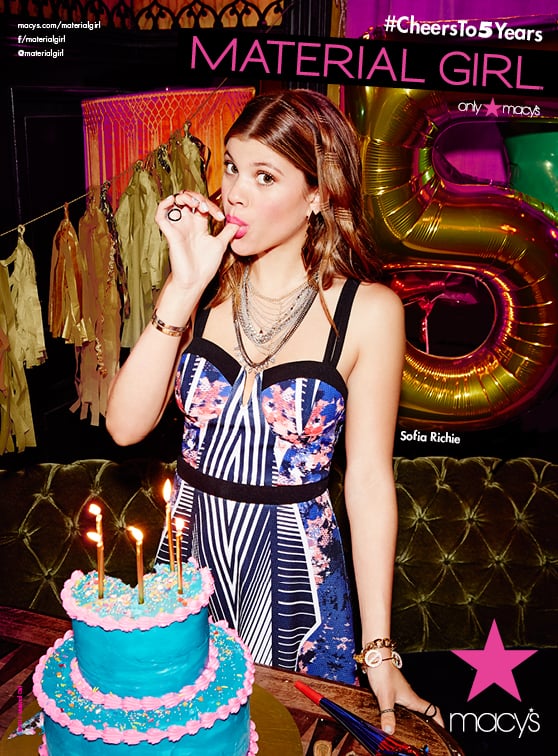 And Was the Face of Madonna's Line the Same Year
10
Sofia's Into Sporty Two-Pieces
11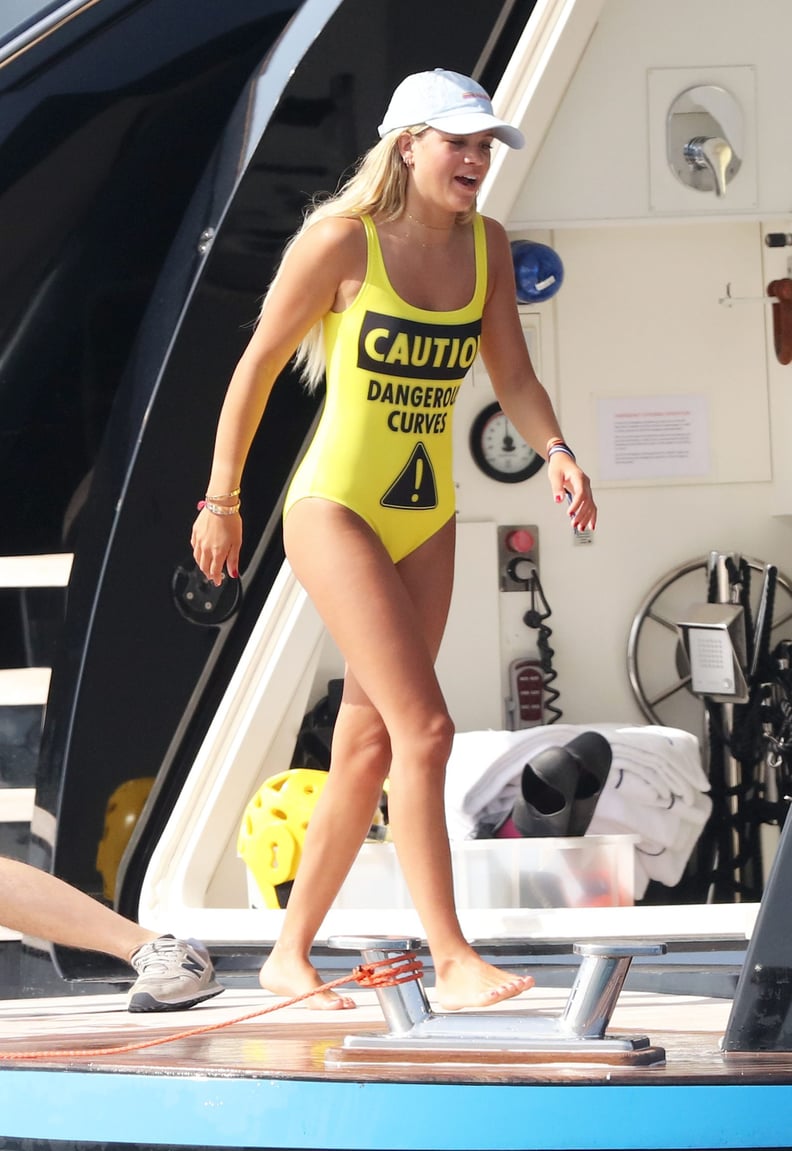 But Her One-Pieces Can't Be Missed
12
Sofia Loves Statement Outerwear
13
She's Got the Dainty Choker Tied Around Every Girl's Neck
14
Sofia Loves Standout Designer Pieces
Like these Chanel suspenders.
15
Her Balmain sunglasses . . .
16
A Louis Vuitton suitcase . . .
17
And a touch of Fendi too.
18
She Knows Baseball Tees Look Best When Paired With Gold Chains
19
Sofia Hangs Out With a Solid Fashion Crew
Lottie Moss and Sarah Snyder to name a few.
20
She Loves Tiny Retro Sunglasses
21
Sofia's Sister Nicole Provides Style Inspo on the Regular
22
Sofia Is Part of the #WangSquad
This "No After Party" tee is from the designer's collection.
23
And Just Like You, Knows a Good Graphic Tee When She Sees One