As POPSUGAR editors, we independently select and write about stuff we love and think you'll like too. If you buy a product we have recommended, we may receive affiliate commission, which in turn supports our work.
As the temperature rises, our favorite sweatpants are suddenly too sweltering to bear. And with so many places to visit again now that the world is slowly reopening, that just means we need more summer dresses. Seriously, there's no such thing as having too many!
Whether you're braving the humidity, jetting off to a tropical paradise (thank you, COVID vaccine!), or looking for a cute outfit for Sunday brunch, it can be hard to find the perfect dress. Thankfully, each of us has our guiding compass when it comes to style. Don't believe us? Take a look at the sky. No, seriously. Our star signs are believed to be the root of personality traits and behavior patterns, all culminating in our seasonal fashion choices. It's just as easy to shop by zodiac sign as it is to find a romantic partner through one, and better yet, listening to our astrological signs usually works out for the best.
As for our summer dress picks, an outspoken and fashion-forward Aquarius most likely leans toward a loud print, while a demure Libra would probably covet a vintage-inspired silhouette with a floral pattern. Don't believe us? Keep scrolling to find our top summer dresses for every zodiac sign, and leave your new outfit up to fate.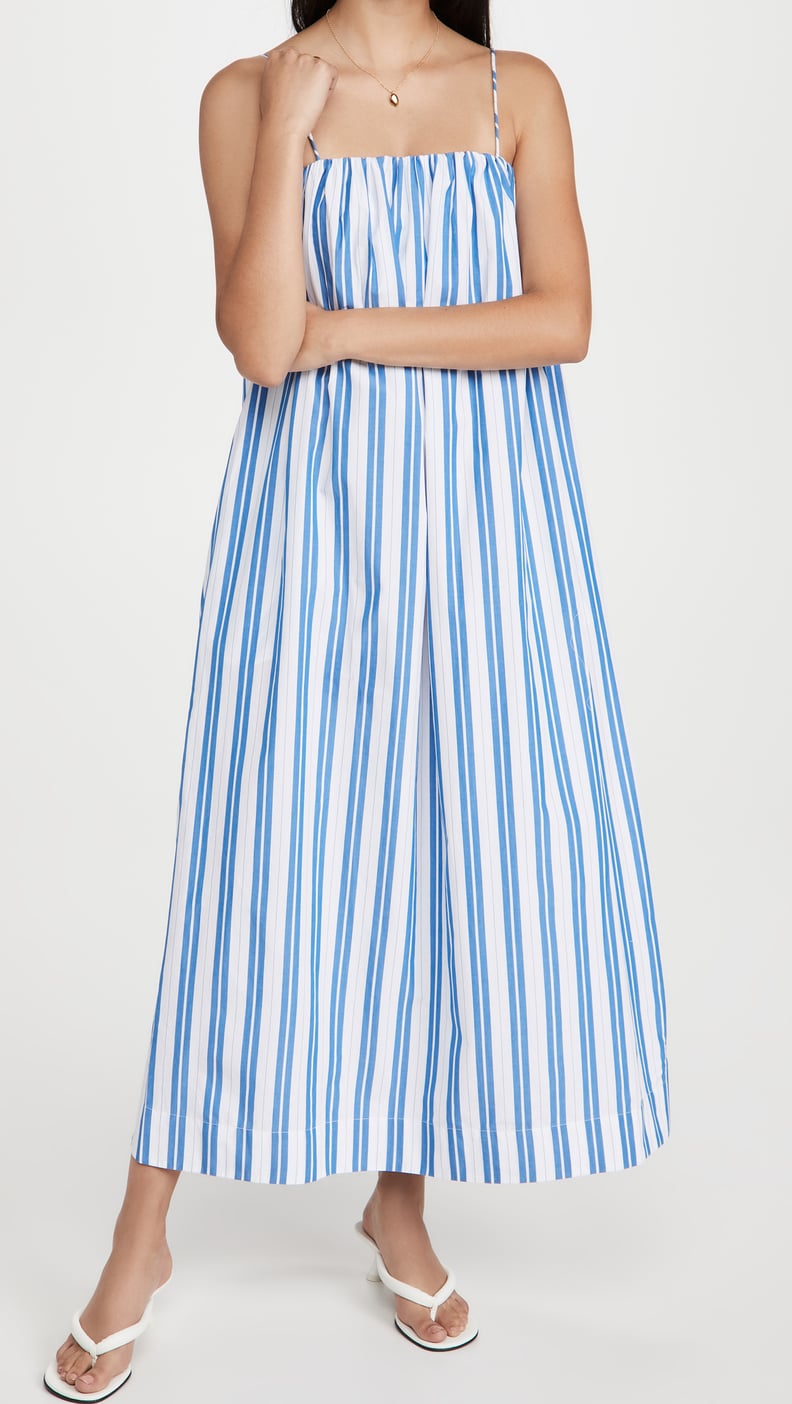 Aries (March 21-April 19)
Fast-paced and carefree, an Aries would love the slight swing of this adorable Ganni Stripe Cotton Strap Dress ($285). The breezy silhouette and light cotton poplin highlight Aries's uncomplicated nature.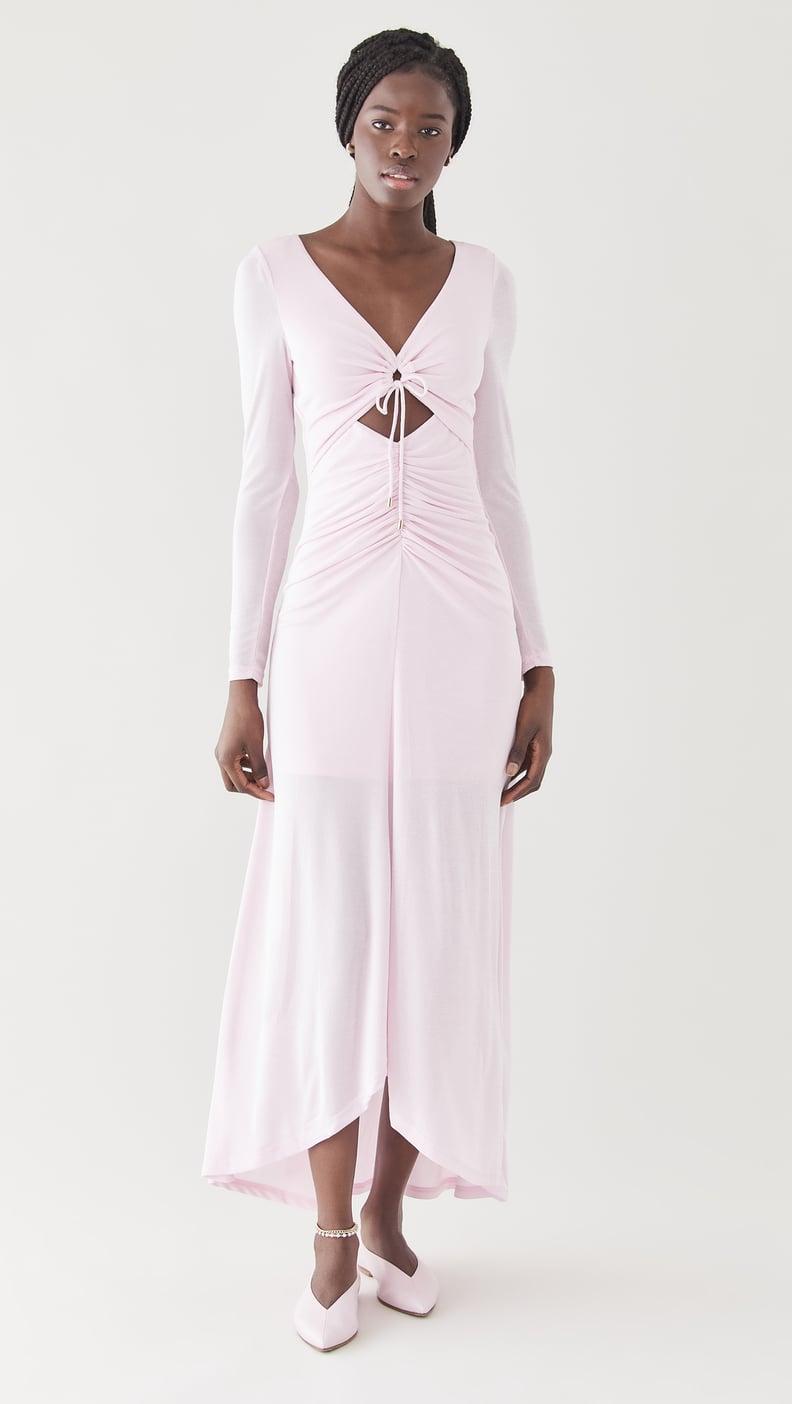 Taurus (April 20-May 20)
One thing a Taurus truly knows how to do is treat themselves! Splurge on this stunning Significant Other Neave Dress ($200) for a fun yet still traditional twist on a summer frock. The deep V-neck will no doubt make a Taurus feel confident, sexy, and just a little naughty, which is perfect for the bull sign, who opts for comfort.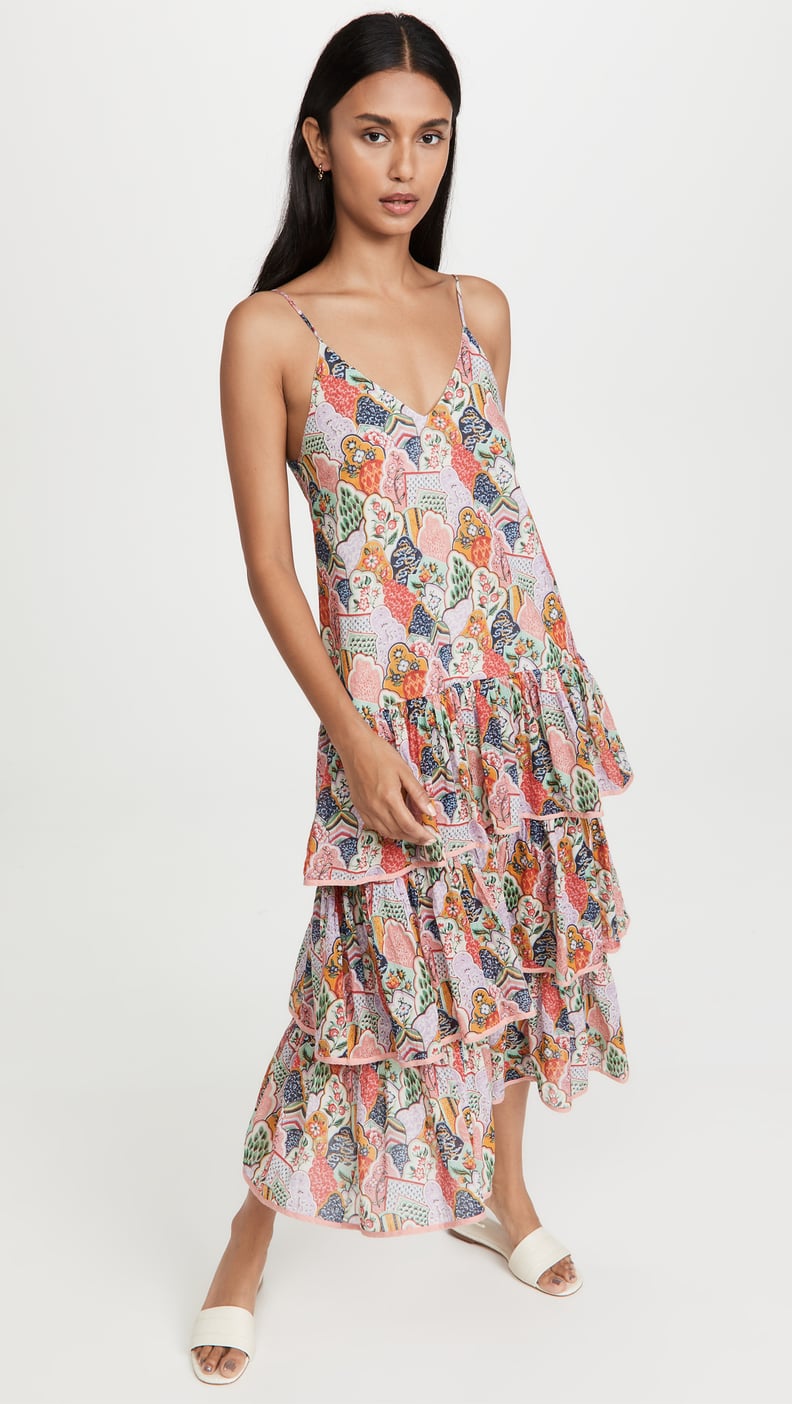 Gemini (May 21-June 20)
Famously known for having two sides, a Gemini craves contrast, so what better fit than a tiered dress? The floral print is perfect to coax a Gemini out of any rut, and the social-butterfly sign will be thankful for a dress that turns head. Look no further than the Rhode Vena Dress ($445) to please a gem of a sign!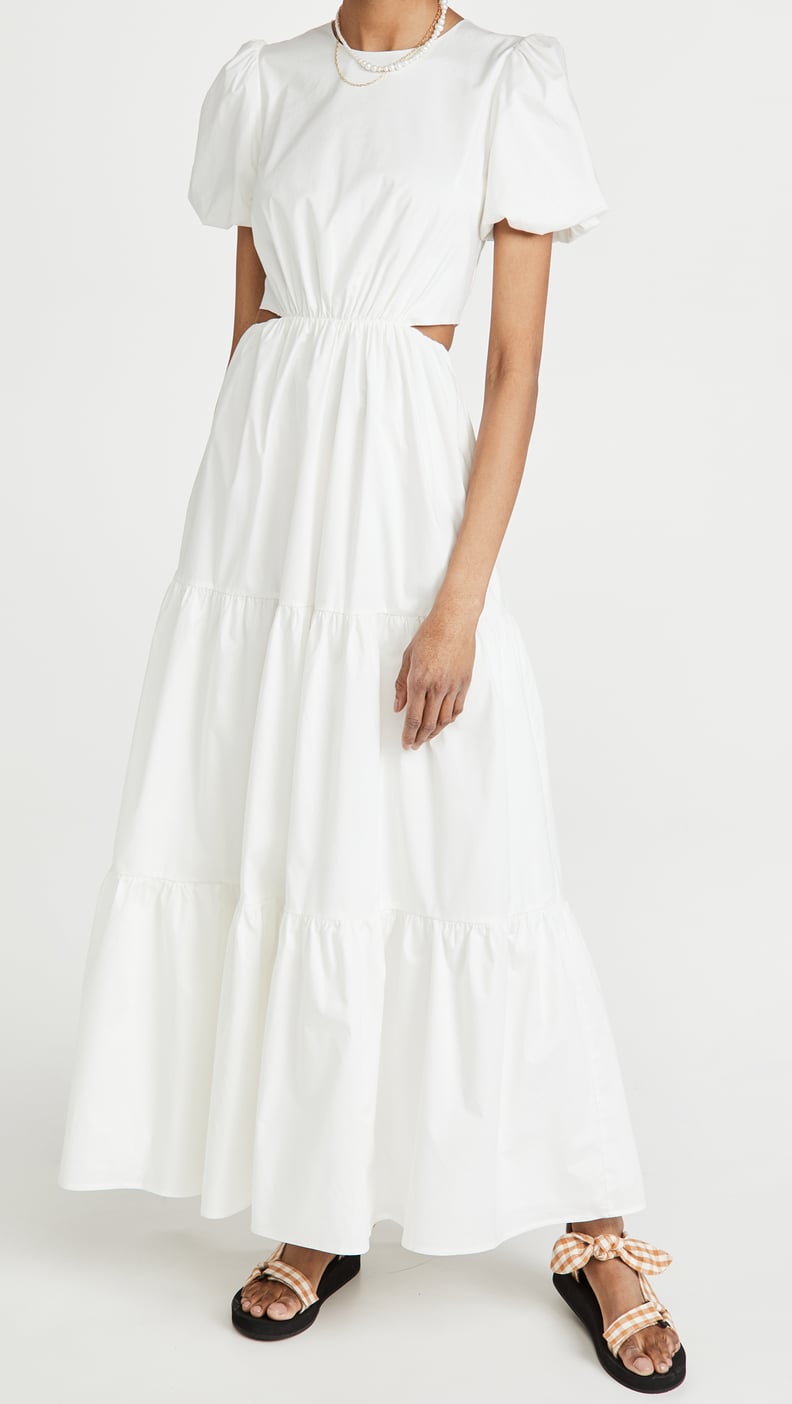 Cancer (June 21-July 22)
The practical Cancer prefers to lounge at home, but when they do venture outside, it's usually in a classic fit. The WAYF Plaza Cut Out Tiered Maxi Dress ($148) can be dressed up or down and pairs well with Cancer's many moods.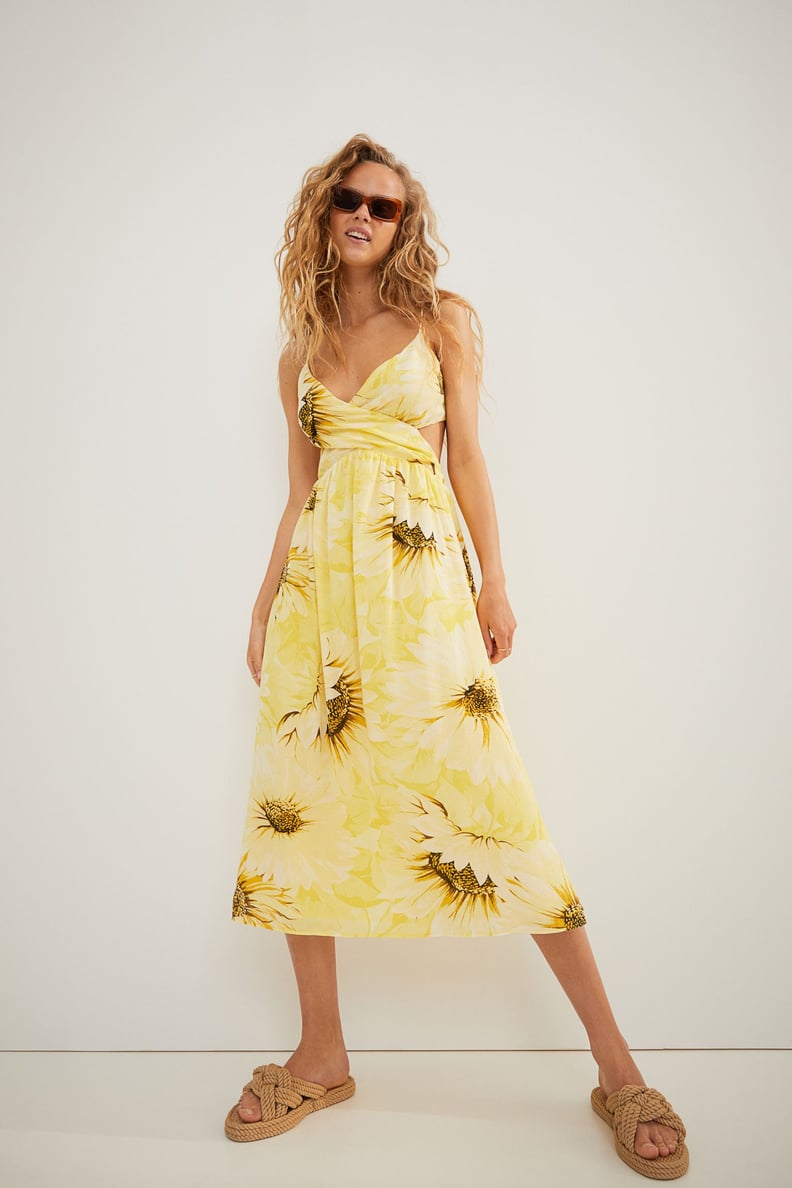 Leo (July 23-Aug. 22)
The lovely Leo adores being the center of attention, and in this sunflower-printed cutout H&M V-Neck Cotton Dress ($35), they can let out their inner lion.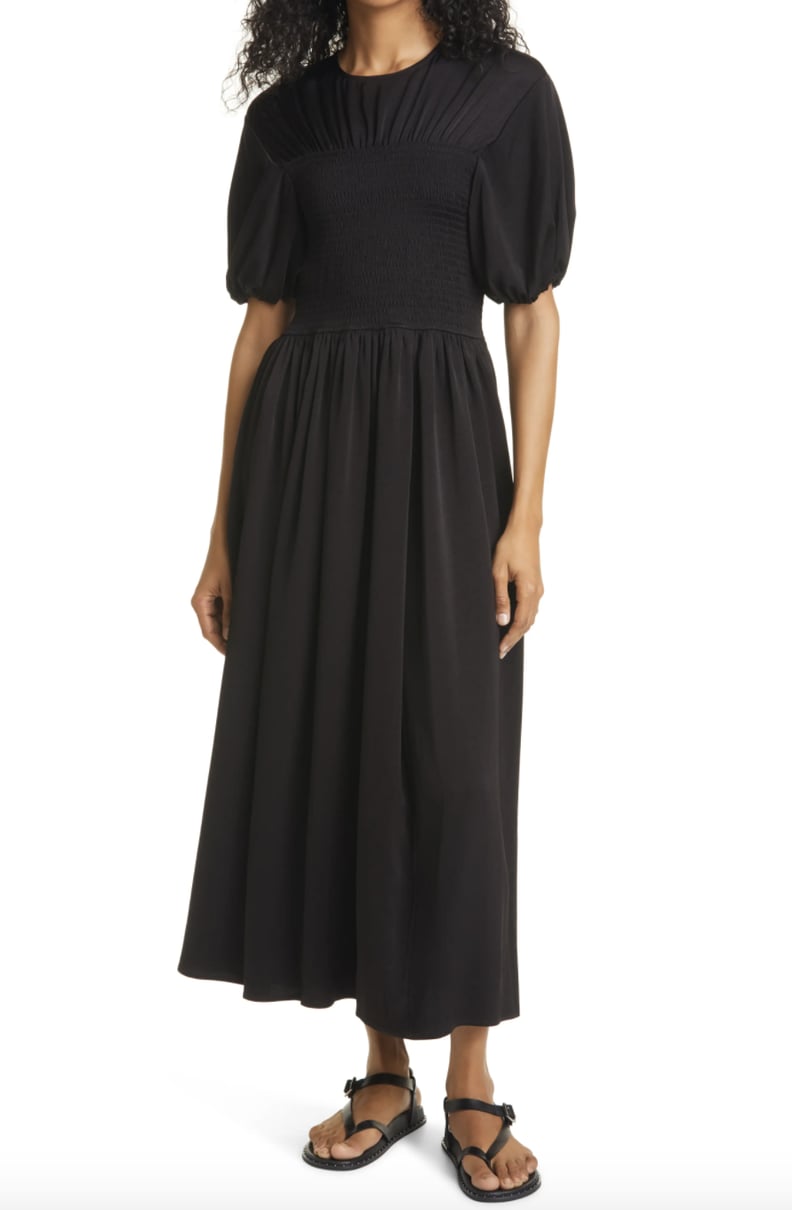 Virgo (Aug. 23-Sept. 22)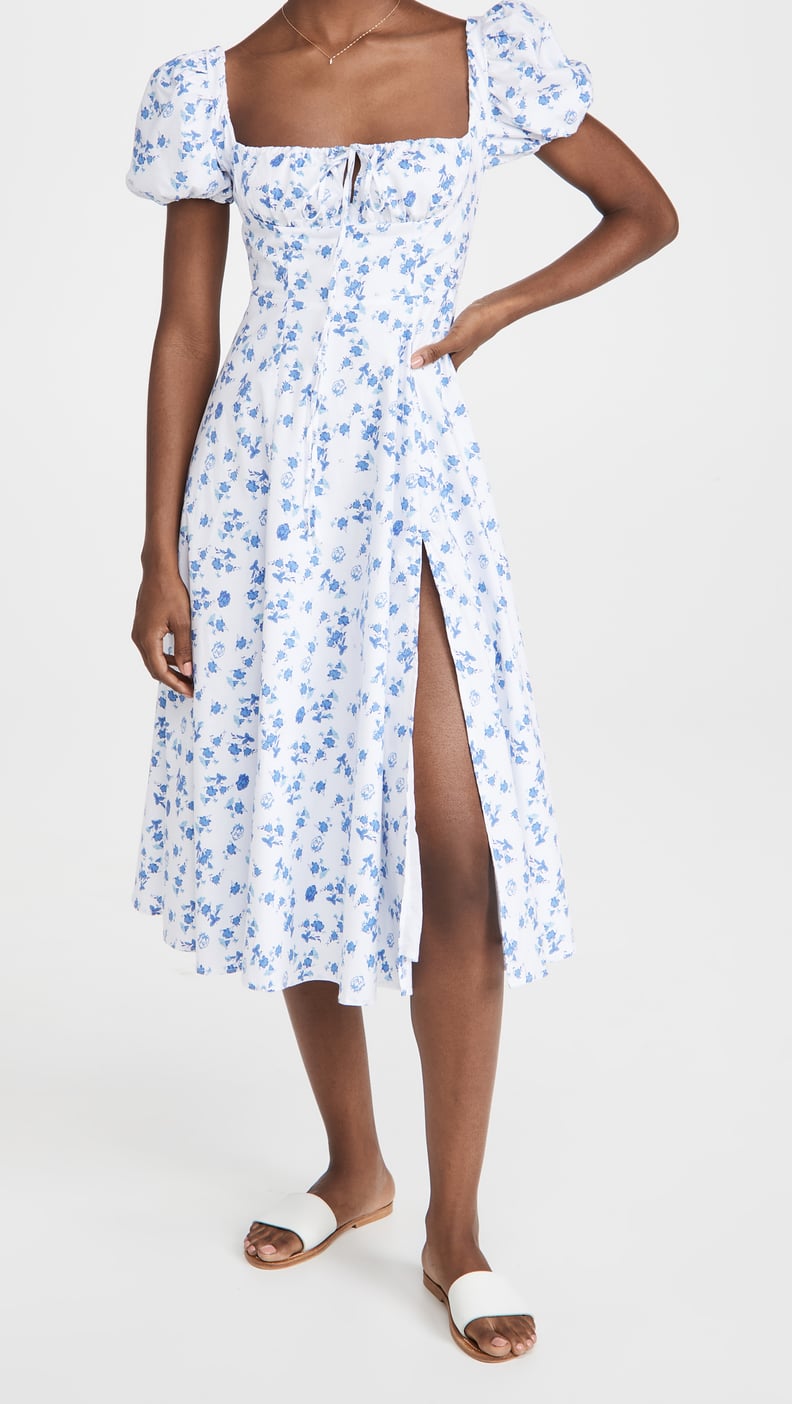 Libra (Sept. 23-Oct. 22)
Libras like to subtly flaunt their demure attitude, and the OPT Cotton Peasant Dress ($122) beautifully keeps the print toned down while offering a vintage silhouette that is flattering on every figure. Even pair it with booties and wear into fall, because Libra knows how to do it all!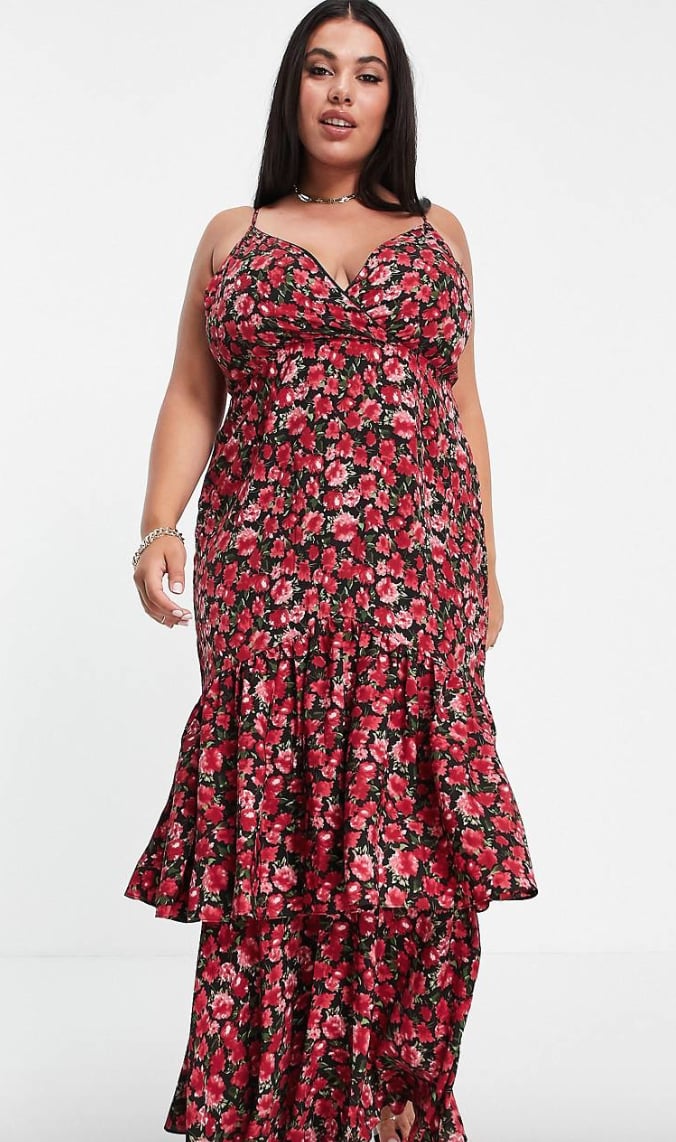 Scorpio (Oct. 23-Nov. 21)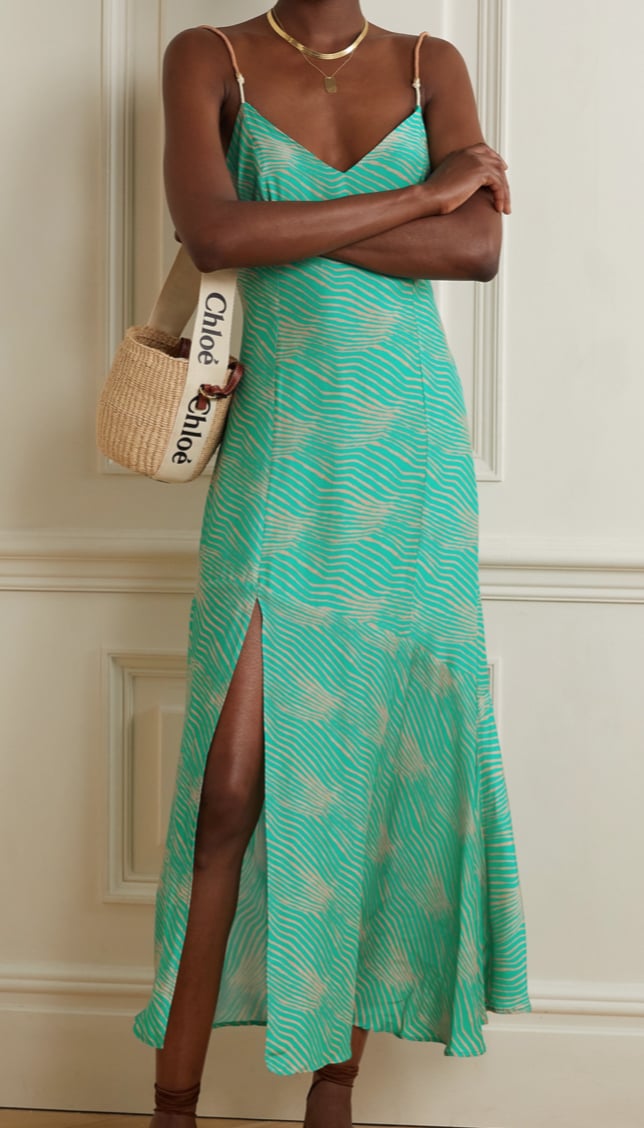 Sagittarius (Nov. 22-Dec. 21)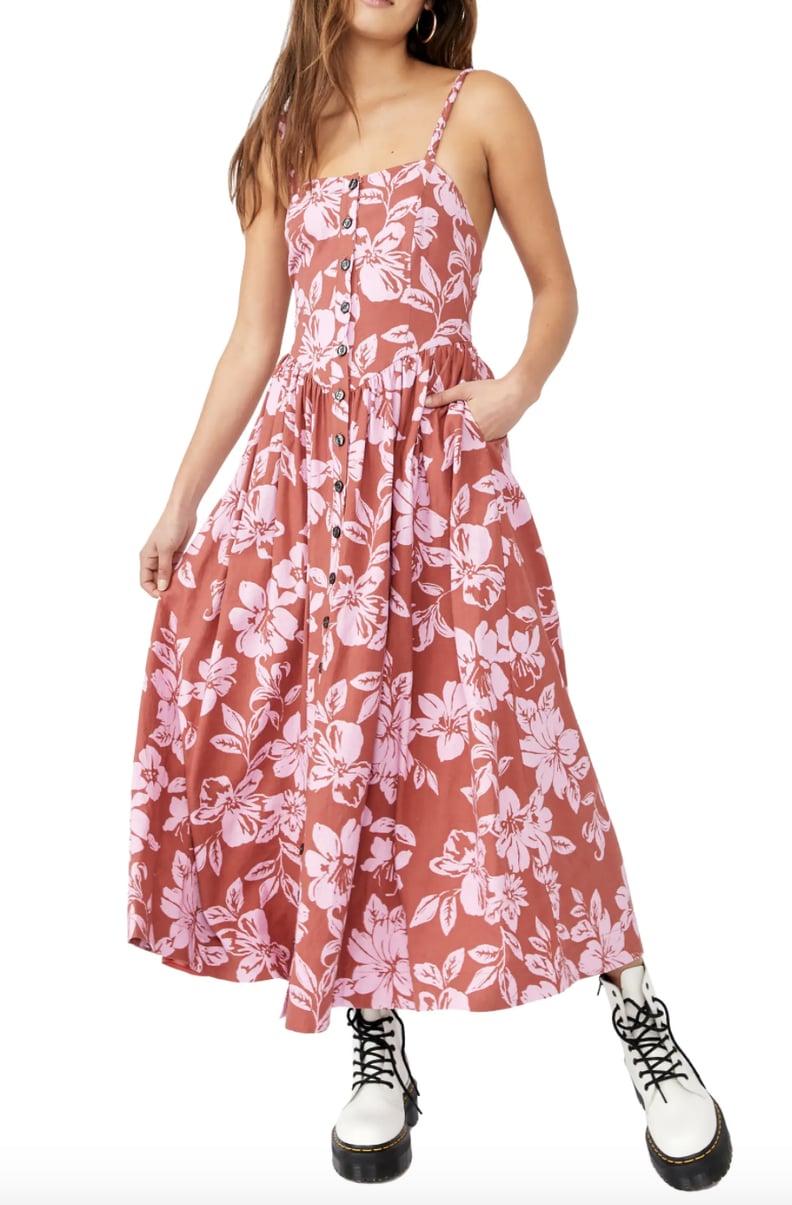 Capricorn (Dec. 22-Jan. 19)
Dreamy Capricorn is one of the most sensual signs, but Capricorns also know what they want and take it. This unexpectedly two-toned Free People The Perfect Floral Sundress ($148) just might be a Capricorn's new favorite garment. Pair it with combat boots, and we're ready to rock 'n' roll.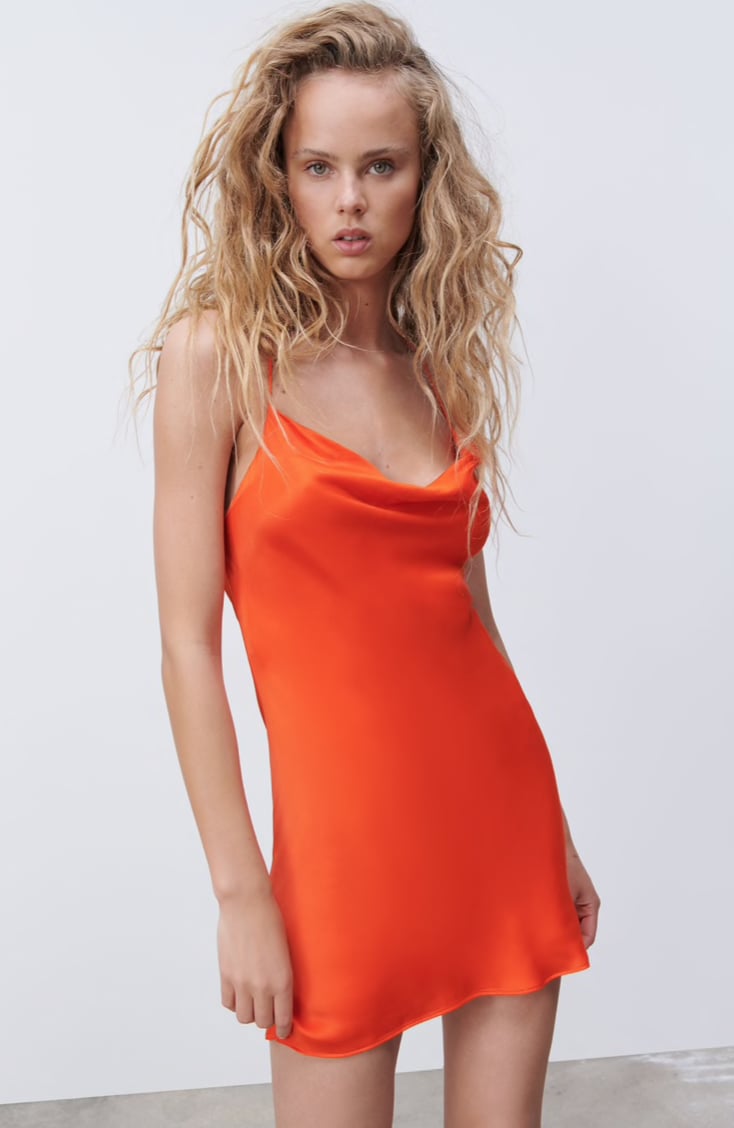 Aquarius (Jan. 20-Feb. 18)
Aquarius is probably the most emotionally intelligent person in any room, and they're certainly no wallflower. Shimmer and shine in the slinky Zara Short Satin Effect Dress ($46) that has a dash of vintage glam, calling back to your long Aquarian history of being a master of the universe.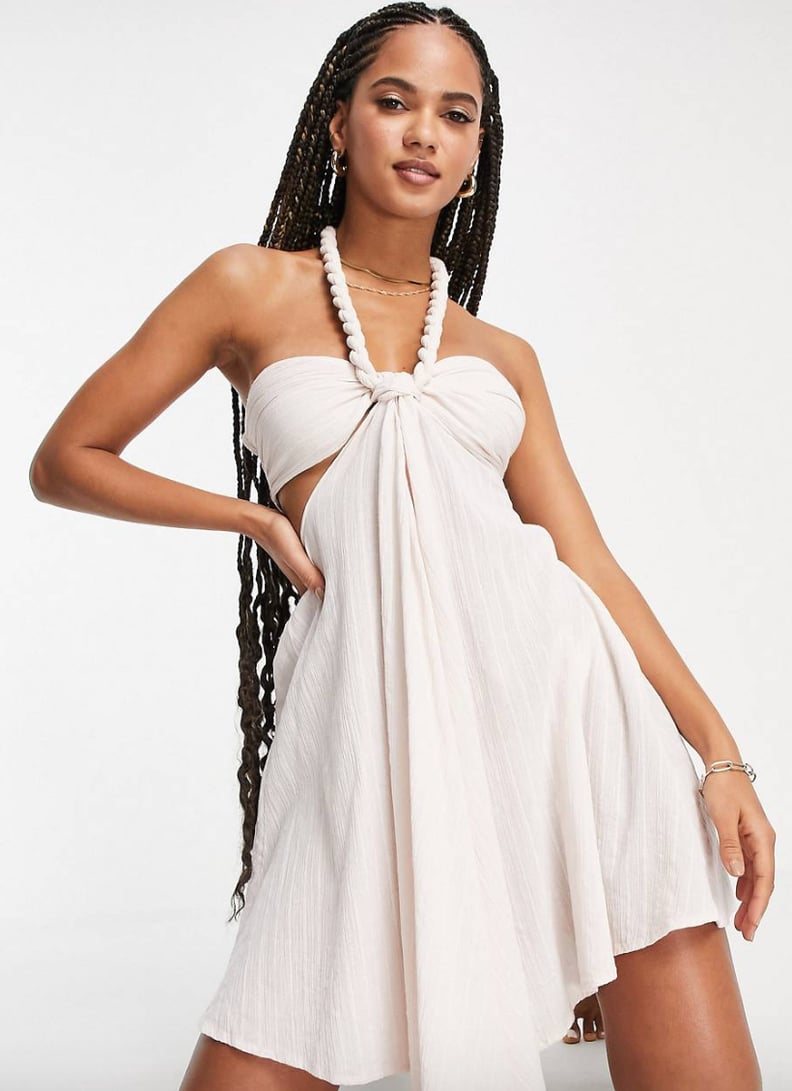 Pisces (Feb. 19-March 20)