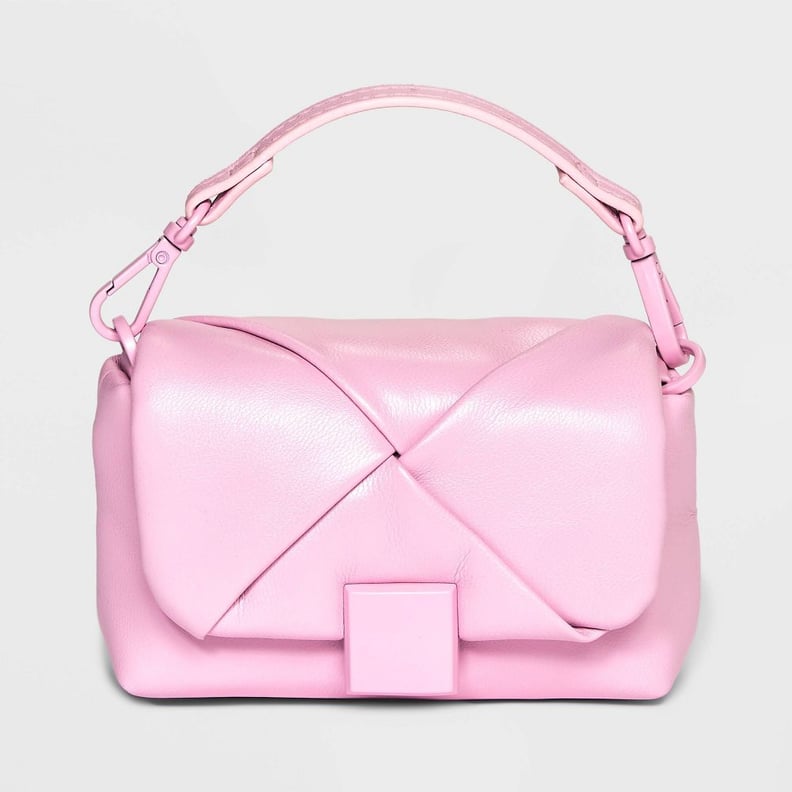 target.com
As POPSUGAR editors, we independently select and write about stuff we love and think you'll like too. If you buy a product we have recommended, we may receive affiliate commission, which in turn supports our work.
If you're obsessed with the tiny-purse trend but don't want to drop hundreds on one from a high-end designer, Target has you covered. The retailer's A New Day fashion brand recently dropped a $15 purse dubbed the Micro Nano Satchel Handbag. As the name emphasizes twice, the accessory is quite miniature, measuring 2.5 inches tall and 4.75 inches wide, so it can pretty much fit in the palm of your hand.
Made of a puffy recycled material resembling faux leather, the compact bag has a detachable top handle and comes in six different colors: light pink, light blue, silver, yellow, lime green, and red.
At first glance, it looks like Derek Zoolander would glance at the purse and exclaim, "What is this? A handbag for ants?" But it actually fits a lot more than you'd expect. One TikTok creator shared that she was able to squeeze her driver's license, debit card, some cash, a packet of Tylenol, a small container of hand sanitizer, an Aquaphor tube, Listerine strips, a screw-top lip oil, and a floss stick in her teeny light-pink bag. The size seems to be a plus rather than a deterrent for most shoppers, drumming up lots of excitement on TikTok the last few weeks.
As a fun addition, you can customize the purse to find the look that best suits your personal style. Remove the top handle and carry it like a clutch, or swap in one of A New Day's long crossbody straps, sold separately for just $10. There are silver and gold chain straps for a pop of metallic, or colorful acrylic options to match your bag's hue. Each one comes with lobster claw clasps, so it's easy to hook the strap onto your Micro Nano Satchel Handbag — or any other handbag in your collection, for that matter.
Shop Target's soon-to-be-viral Micro Nano Satchel Handbag in every color below to hop on the mini-purse bandwagon for less.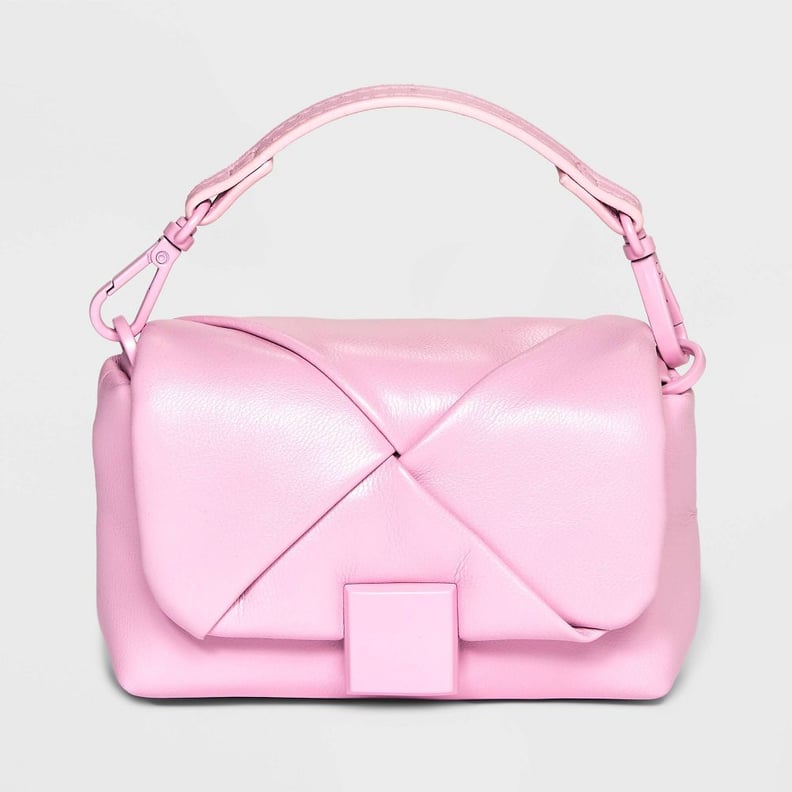 Shop Target's Micro Nano Satchel Handbag in Light Pink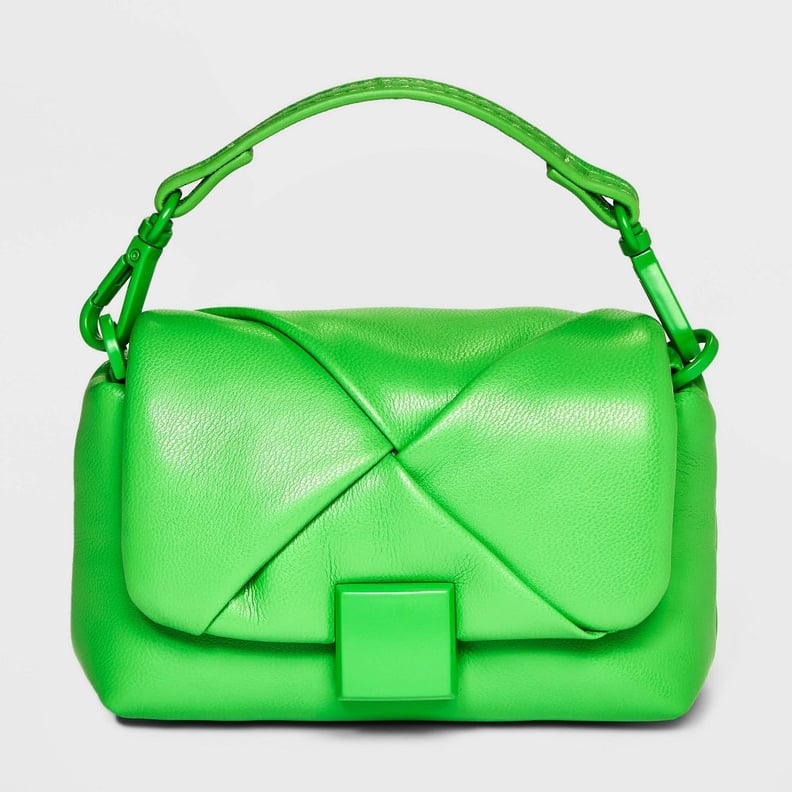 Shop Target's Micro Nano Satchel Handbag in Green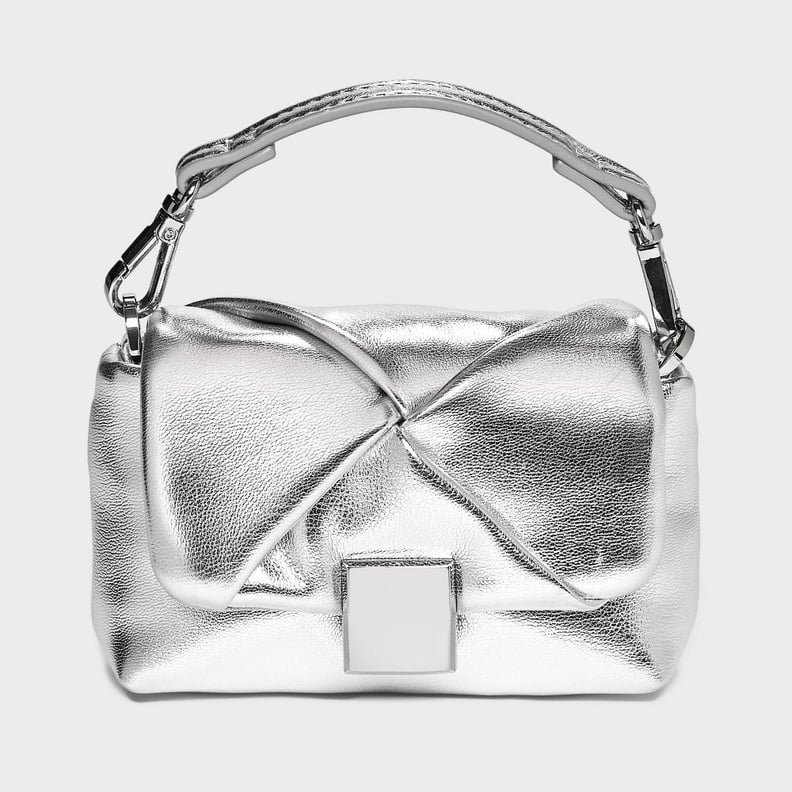 Shop Target's Micro Nano Satchel Handbag in Silver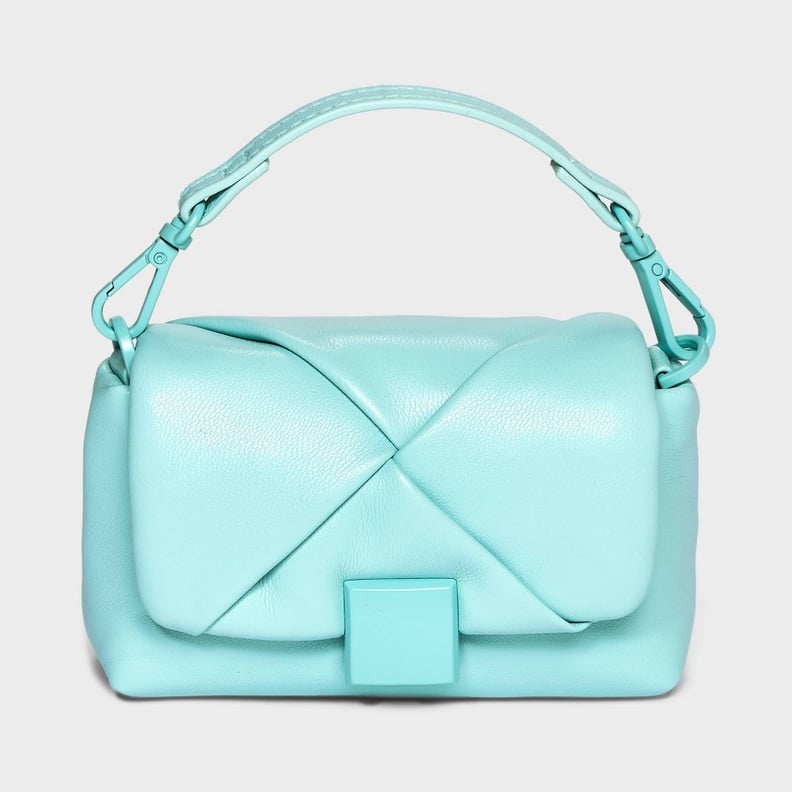 Shop Target's Micro Nano Satchel Handbag in Light Blue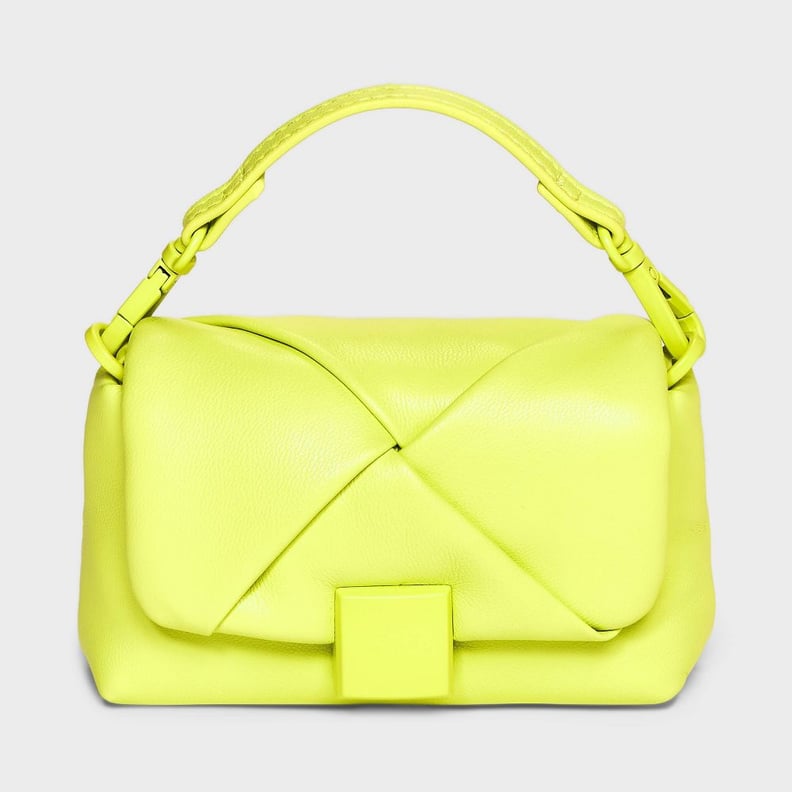 Shop Target's Micro Nano Satchel Handbag in Yellow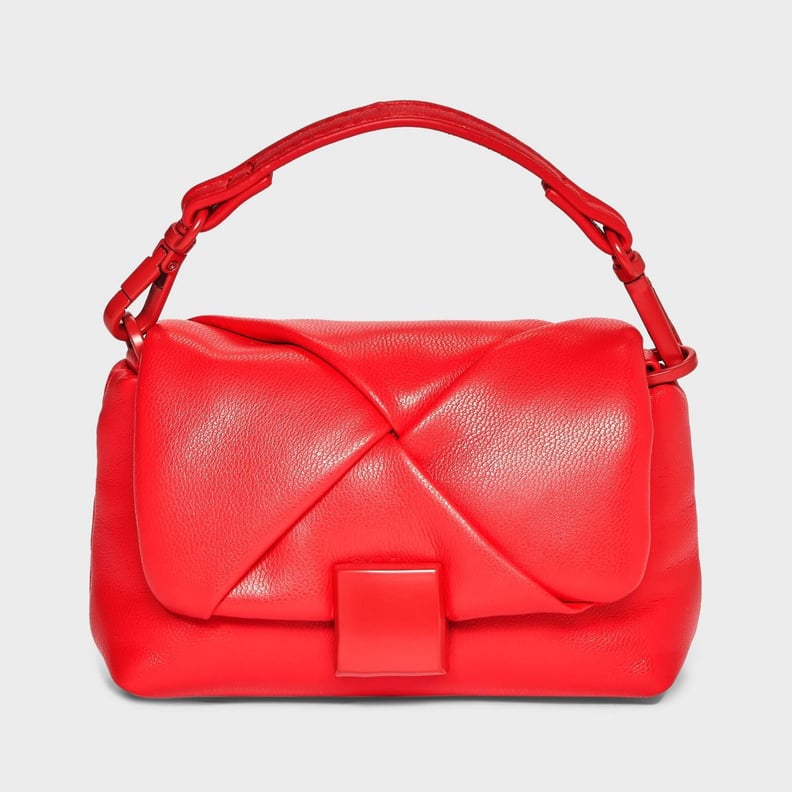 Shop Target's Micro Nano Satchel Handbag in Red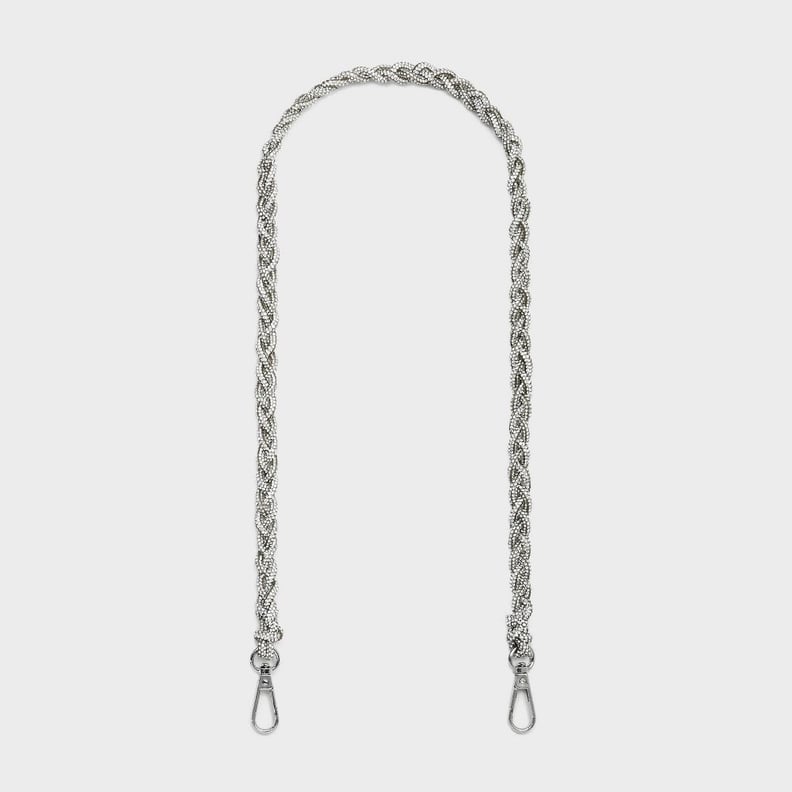 Shop Target's Crystal Rope Shoulder Handbag Strap in Silver
Shop Target's Chain Shoulder Handbag Strap in Multicolored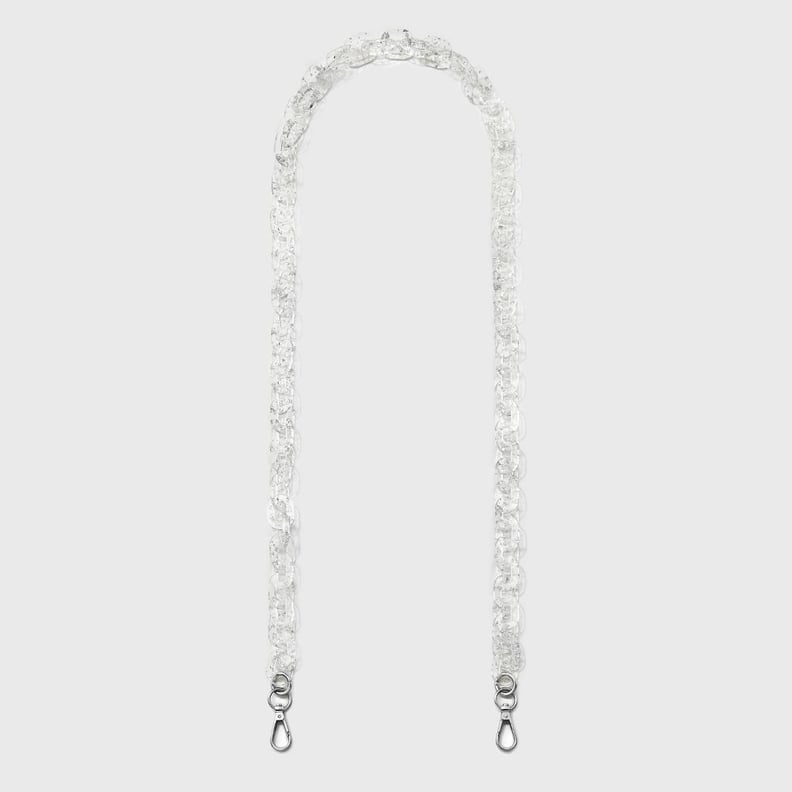 Shop Target's Chain Crossbody Handbag Strap in Clear