This $26 Cropped Cardigan Is the Perfect Blend of Sexy and Chic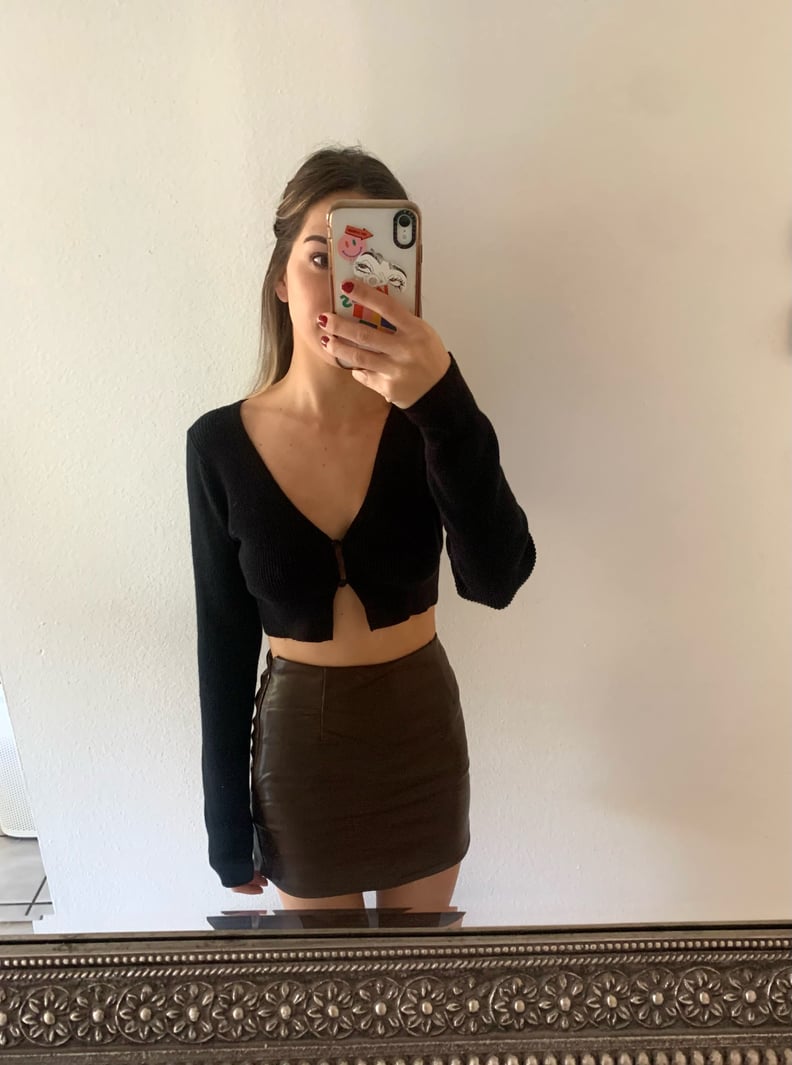 POPSUGAR Photography | Lauren Harano
POPSUGAR Photography | Lauren Harano
As POPSUGAR editors, we independently select and write about stuff we love and think you'll like too. If you buy a product we have recommended, we may receive affiliate commission, which in turn supports our work.
There's no other way to say it: I love crop tops. My admiration for these tiny little shirts can be seen in my closet; a shrine to these half-size clothing items I refuse to stop wearing. I pair them with high-waisted jeans, low-rise pants, mini skirts, midi dresses, and everything in between. They are my go-to outfit pieces for any occasion, from dinners with friends to afternoons doing errands. And although I know crop tops aren't suited for the cold, that has yet to deter me from wearing them when summer turns to fall. Luckily, the recent temperature drops have had nothing on me, thanks to the newest crop top I've added to my collection: the Wild Fable Cropped Cardigan ($26). This cozy long-sleeved shirt is the ideal mix between sultry and chic, meaning I can dress it up, dress it down, and wear it in any weather I please.
What I Like About the Wild Fable Cropped Cardigan
Aside from the fact that it's a crop top, there are a few other main details that make this shirt stand out to me. First, it's made with an ultrasoft, stretchy material that makes it one of the most comfortable pieces I own. It keeps me warm, and even though it's made with cotton, it doesn't pill. Second, it can be worn as either a shirt or a cardigan due to the front buttons. (I like to wear it as a shirt with pants but as a cardigan with dresses.) On top of that, it has a low-cut neckline that's extremely flattering. It dips just low enough to be sexy, but it's also not too revealing. Plus, it comes in a variety of different colors, some even featuring cool colorblock patterns.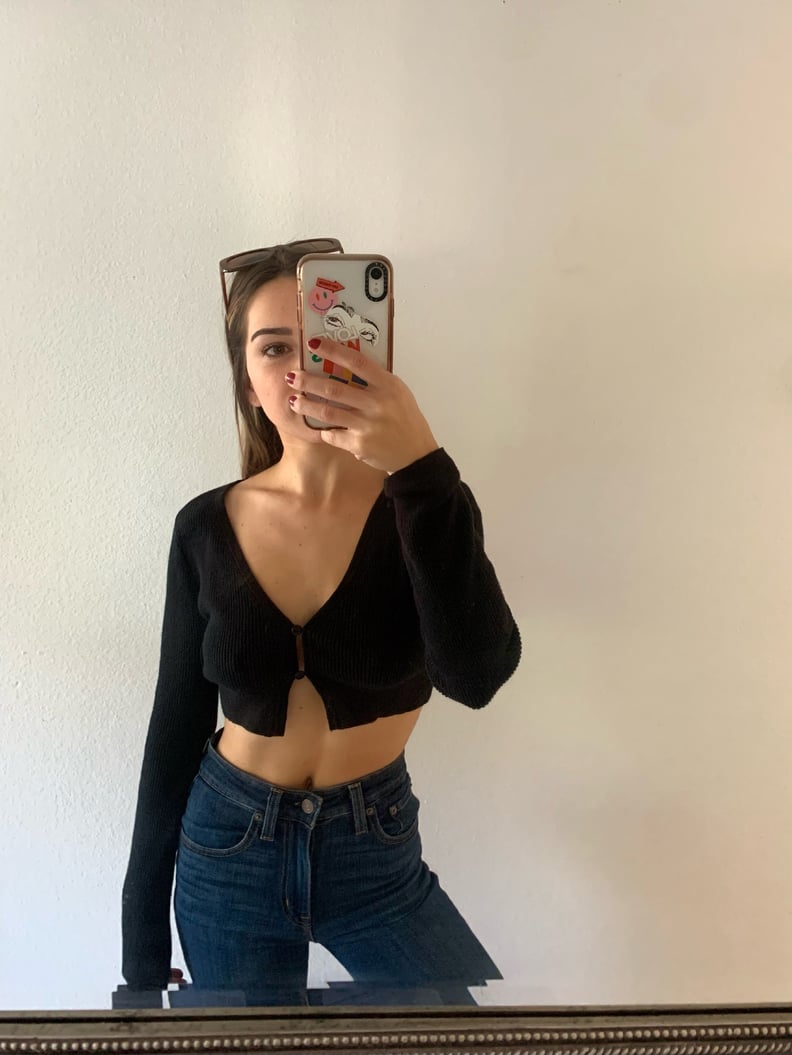 What's Worth Noting About the Wild Fable Cropped Cardigan
I would say that this cropped cardigan is best worn without a bra. While I have seen some people on TikTok wear it over a bra or bandeau, I personally think it looks best without anything under it because the front button-and-loop closure shows some skin. This is totally up to your preference, though.
Who Is This Wild Fable Cropped Cardigan Best For?
This cropped cardigan is ideal for anyone who wants to wear a tiny top in cold weather. It has long sleeves and is made of a soft material that can keep your upper body warm. It is also great for people who like to wear light cardigans over dresses and spaghetti-strap shirts.
Additional Details
This shirt comes in sizes XS-4X.
It has a low-cut neckline and button-down front.
It comes in six different colors: black, gray, light-brown colorblock, lime green, pink colorblock, and red.
It is made with 53 percent cotton, 27 percent polyester, and 20 percent nylon.
It should be machine-washed on cold and hung to dry.
Rating: ★★★★