The Meaning Behind Every Outfit Taylor Swift Wears in "Look What You Made Me Do"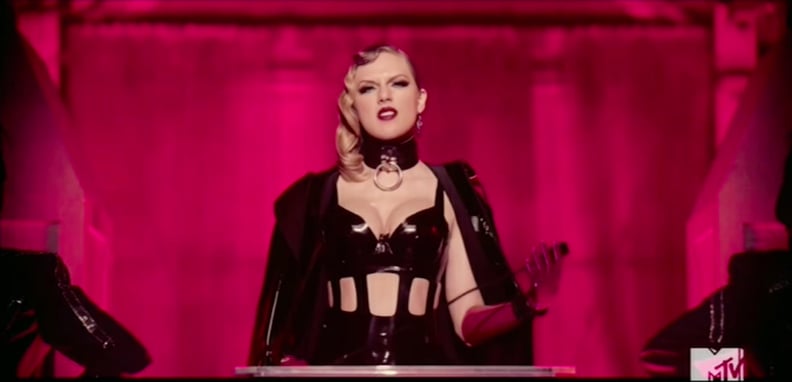 Taylor Swift debuted the most recent phase of her style evolution in her latest music video, and all we have to say is: "Damn, Taylor!" The "Look What You Made Me Do" video premiered during the 2017 MTV VMAs, and Taylor rocks quite the array of outfits throughout it — all of which are a far cry from the feminine details and floral prints that have become part of her trademark style.
Gone are the colorful skirts and sequined bodysuits that made up her 1989 wardrobe; instead, Taylor wears everything from thigh-high Fendi boots and an oversize sweatshirt to a patent-leather bustier top with a matching choker necklace and a red cutout Balmain dress with a 22-carat Bulgari Serpenti necklace in her new video. Check out some of her surprising outfit choices and watch a video of Taylor explaining each look ahead.
Taylor Swift Explains What Each Outfit Means
For this music video, Taylor brought out a ton of archive pieces that she's either worn in previous music videos or during award shows.