As POPSUGAR editors, we independently select and write about stuff we love and think you'll like too. If you buy a product we have recommended, we may receive affiliate commission, which in turn supports our work.
Chloë Grace Moretz stars as Kayla in the new Tom and Jerry film, which brings us to the Royal Gate Hotel, where the wedding of the year between Ben (played by Colin Jost) and Preeta (Pallavi Sharda) is about to go down. Kayla finds herself coordinating just about every detail, down to convincing Jerry the mouse to scram ahead of the high status couple's nuptials. The task involves enlisting Tom for some of the dirty work, but Kayla keeps her professionalism top of mind the whole time, and she always appears sophisticated.
When we first see her outside of the hotel, she's in a relaxed leather jacket from AllSaints and jeans, but her employee uniform is a perfectly fitted skirt suit that basically fit Moretz like a glove the first time she tried it on, according to costume designer Alison McCosh.
"Chloe has a great sense of style. We were on the same page when it came to building Kayla's look, so it was fun to create. The actor needs to feel good in the costume, so it is important to listen to their thoughts about the character," McCosh told POPSUGAR. She went on to explain that her research for the wardrobe involved walking around New York City and checking out the vibe of the hotels alongside director Tim Story.
Ahead, McCosh gives us the full rundown of Kayla's outfits in the film, and we've even shopped out some of the key pieces.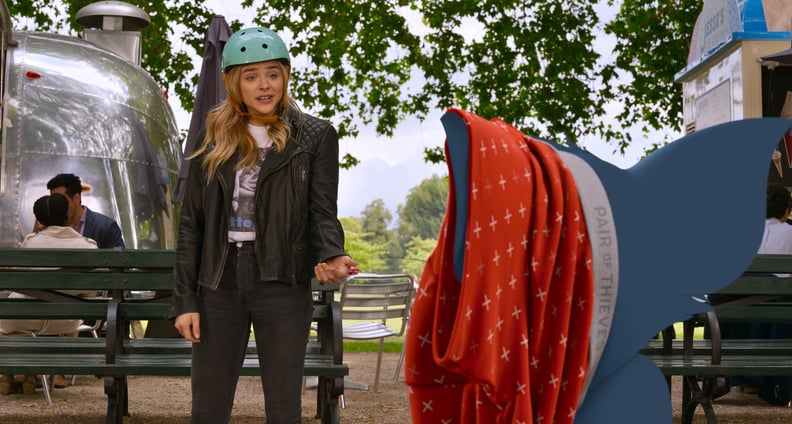 Kayla's Casual Outfits
When Kayla isn't working at the hotel, she wears denim and cool leather jackets, like this AllSaints style, as well as one in rust suede from Acne Studios.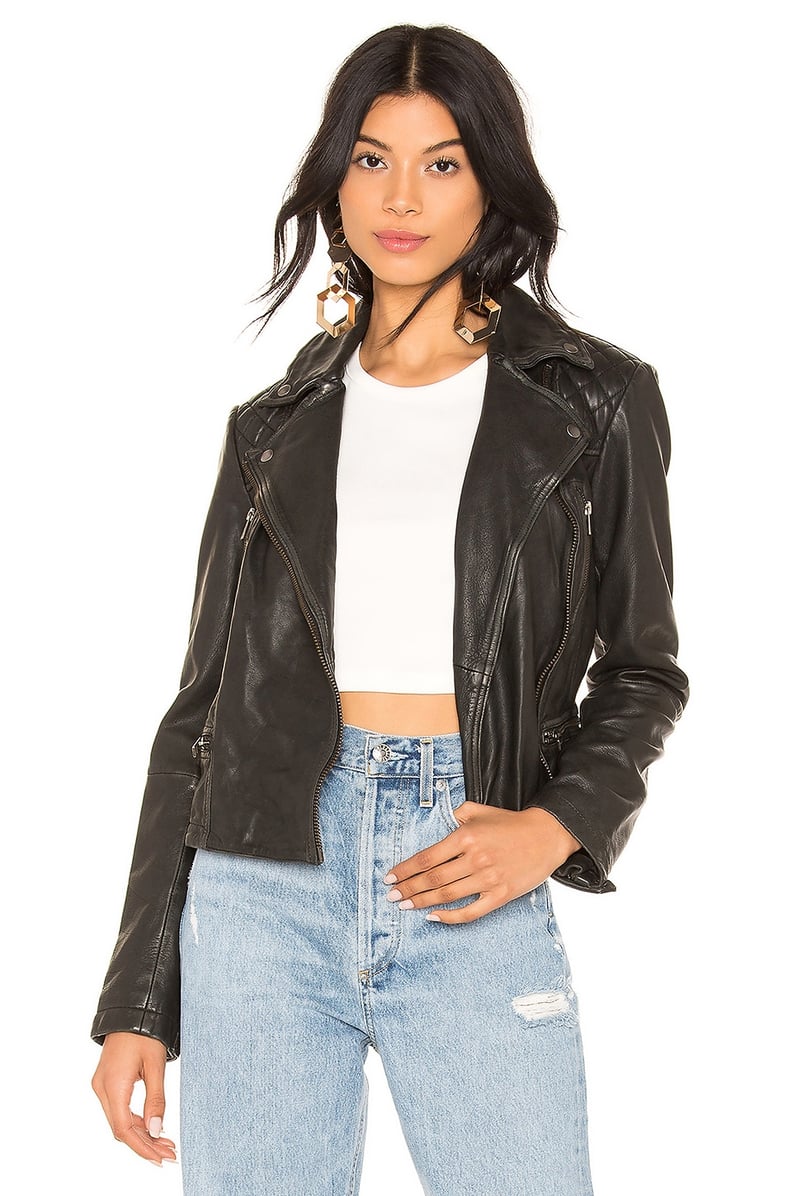 Shop the AllSaints Jacket
Kayla's Suit and Tie
Kayla's suit was made in-house, and fortunately it fit Chloë Grace Moretz pretty perfectly. "She came straight from another film, so we didn't have much time. I had worked through some silhouettes prior on a fit model which was very helpful," McCosh said, confirming that when it came to doubles, the team created four skirt suits and two pantsuits to be worn throughout filming. Kayla's gold tie is by Lanvin, and the patterned one she wears later is from New and Lingwood.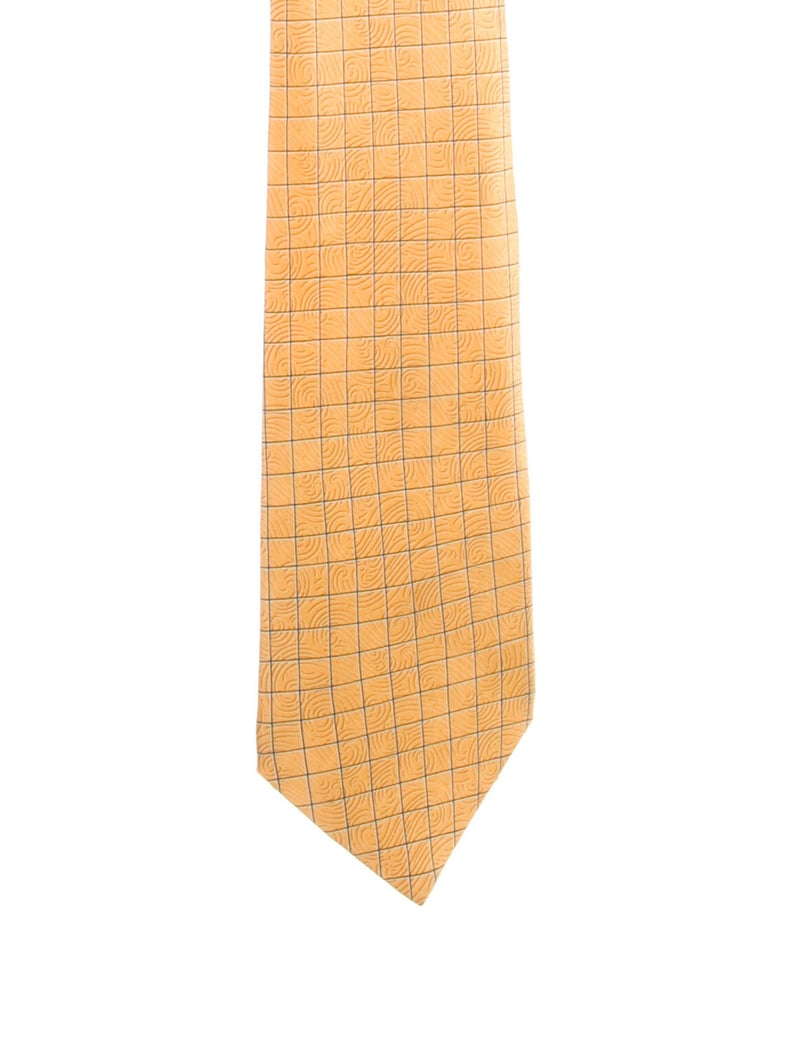 Shop a Similar Vintage Lanvin Tie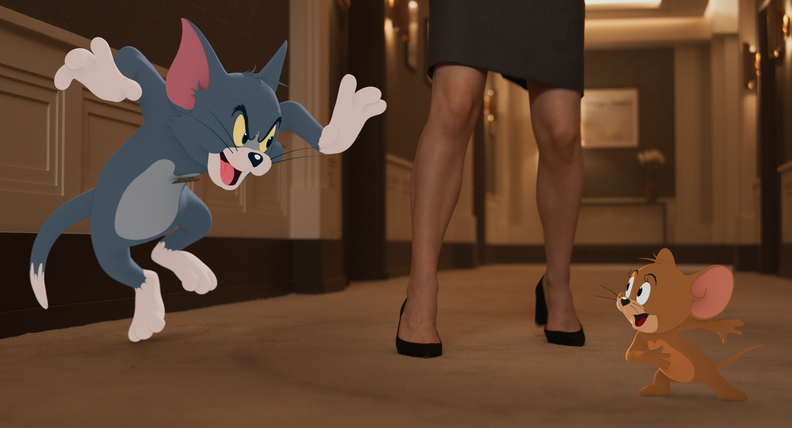 Kayla's Pumps
"With Tom and Jerry being smaller creatures, it meant that there was a lot of focus on the feet," McCosh said, revealing that Moretz's sleek, structured pumps are from Stuart Weitzman.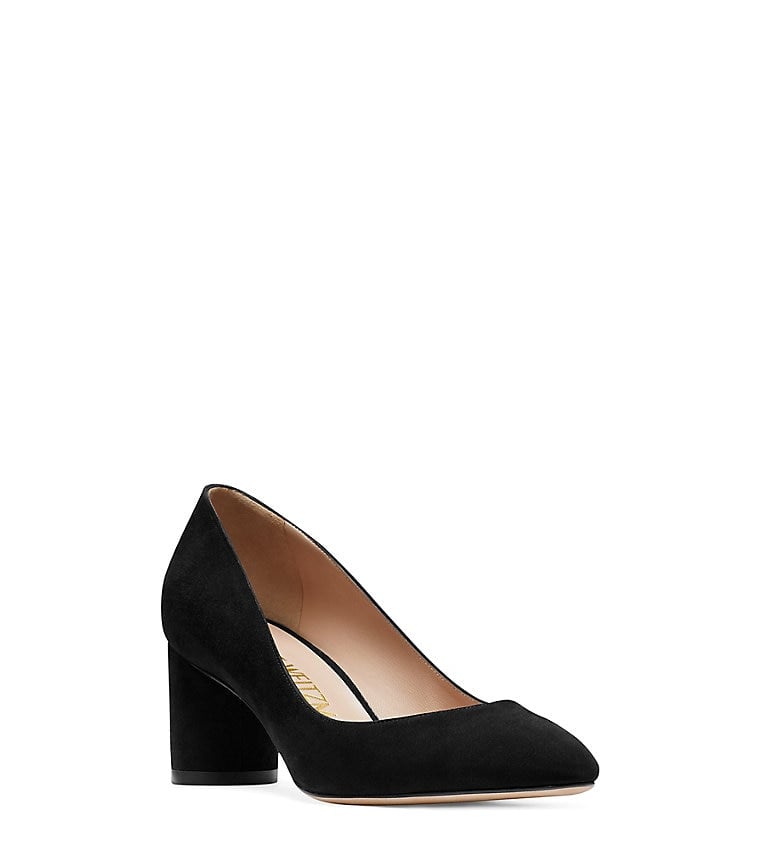 Shop the Stuart Weitzman Shoes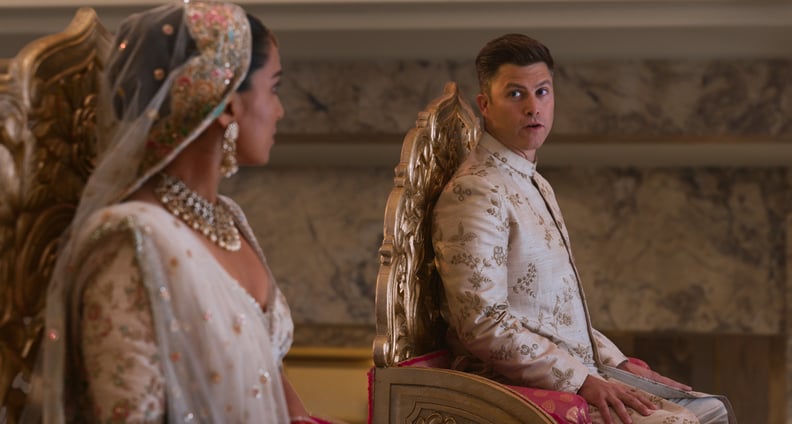 Styling the Indian Wedding
McCosh enjoyed styling the wedding scene more than any other since it involved so much color. Indian designer Sabyasachi is behind the Lehenga for Preeta. "The wedding Lehenga normally takes a few months to make. However, they were kind enough to make doubles for us pretty quickly. I loved the detail, so incredibly beautiful," McCosh said.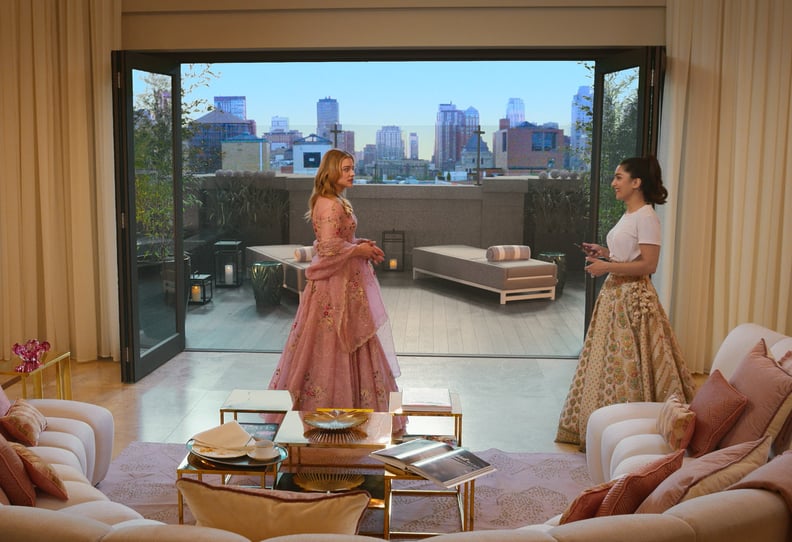 Kayla's Bridesmaid Dress
We see Kayla wear an Indian bridesmaid dress, also by Sabyasachi, earlier in the film.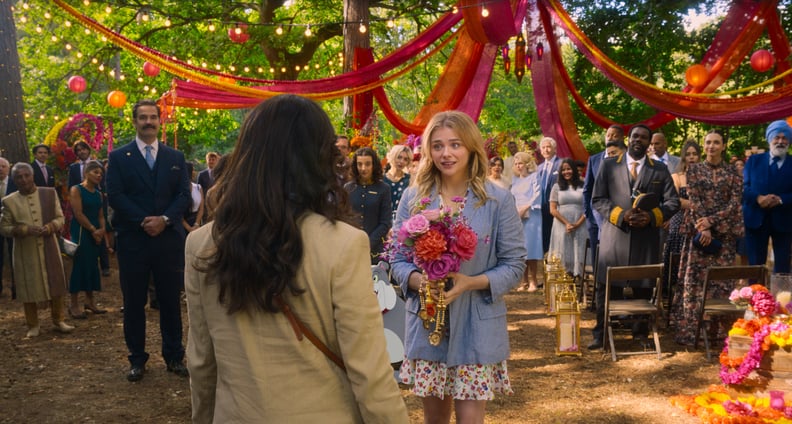 Kayla's Floral Dress and Gingham Blazer
In the final scene of the film, Kayla's wearing a spring-friendly outfit combination consisting of a gingham Jigsaw blazer and a floral Claudie Pierlot dress.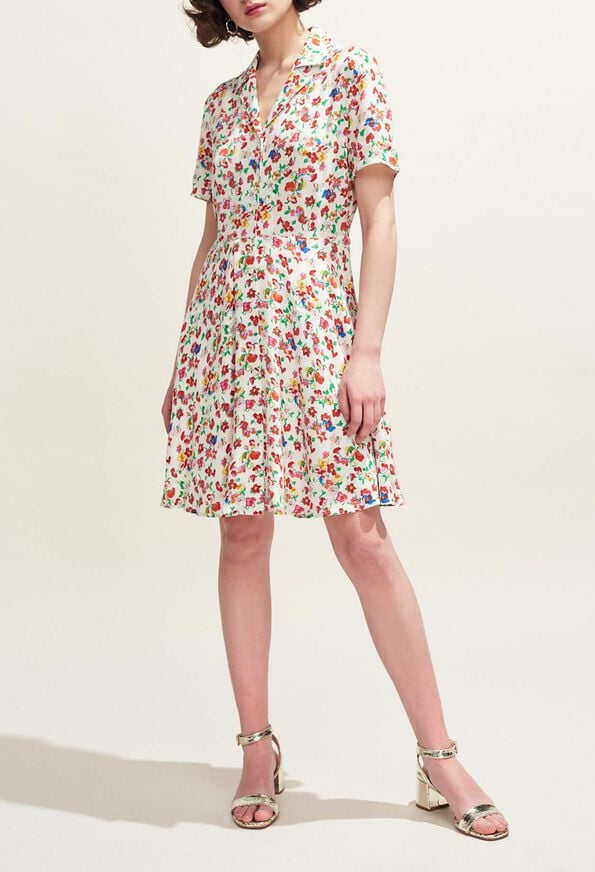 Shop the Claudie Pierlot Dress
The dress is currently sold out, but you can keep your eyes peeled for a restock!