As POPSUGAR editors, we independently select and write about stuff we love and think you'll like too. If you buy a product we have recommended, we may receive affiliate commission, which in turn supports our work.
Whether you're in the market for a new trench or you've had the same one for over a decade, this classic coat is a piece that belongs in every woman's wardrobe. The sleek style actually has a rich history that allegedly dates back all the way to the 1850s. Originally worn by army officers, it's now a look that every street style star keeps in their arsenal. If you've ever wondered what the trench is all about (and why it has so many flaps and buckles), we've got you covered. Consider this your complete guide to the classic trench, so you'll know just what to look for when you're investing in the wardrobe staple. Then, shop out our favorite pieces for your wardrobe ahead.
Color: Classic trench coats tend to be khaki or beige, though the exact tone may differ. Make sure to try on both cool- and warm-colored coats to find the one that best matches your skin tone.
Lining: A removable lining can be a must-have element if you're looking for a coat that can carry you through all seasons. The lining offers extra warmth during colder months, while removing it means you can keep cool when the temperatures begin to climb.
Double Breast: Trench coats are traditionally double-breasted, which ties in to the coat's military history. Traditionally, the coat also features 10 buttons.
Collar: A trench coat usually has a collar that can be turned up to keep nasty weather out of your face. Also, many collars have a clasp at the top to keep the sides together.
Pockets: Pockets in trench coats are often accessible from both the inside and outside so the outer opening can be closed (traditionally by button) to prevent rain from getting in.
Belt: Many trench coats feature a belt at the waist.
Storm Shield: The extra fabric across the back allows the coat to be breathable, preventing wearers from having a sweaty back.
Sleeve Loops: Trench coats often tighten at the bottom of the sleeves to prevent water from seeping in.
Storm Patch: In original trench coats, this flap served a double purpose, to wick away more rain and also to protect from the kickback of a rifle.
Material: Traditionally, a trench coat is made of a water-resistant cotton twill. Other variations include Gore-Tex or leather.
Raglan sleeves: The sleeves of a trench coat extend fully to the collar, leaving a diagonal seam instead of one on top of the shoulder.
Epaulettes: These shoulder straps come as part of the coat's military background. These tabs are often used to indicate rank. They also have a utility purpose for securing items such as gloves.
Length: Trench coats vary in length from long — hovering around the ankle — to shorter thigh length.
D Rings: Coats featured small rings for attaching items to carry along like a canteen.
Additional reporting by Aemilia Madden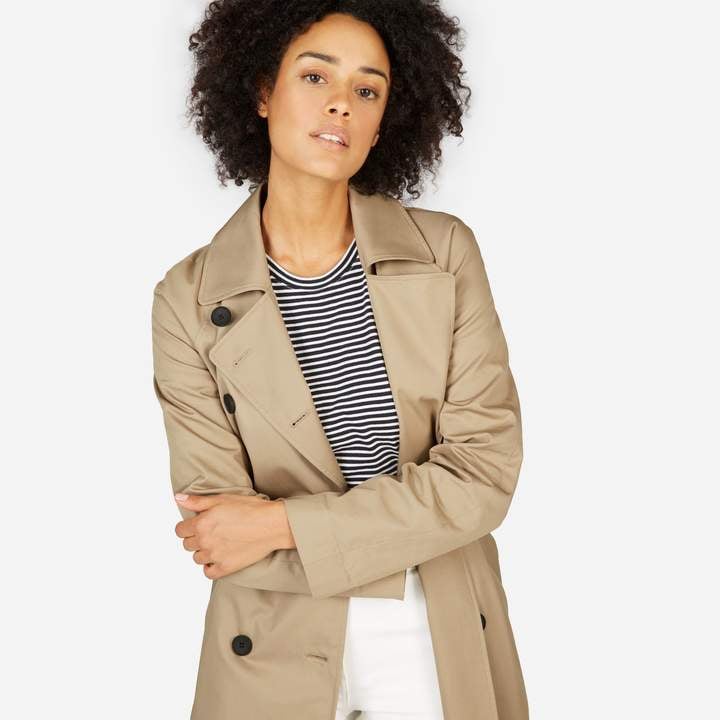 Everlane The Drape Trench Coat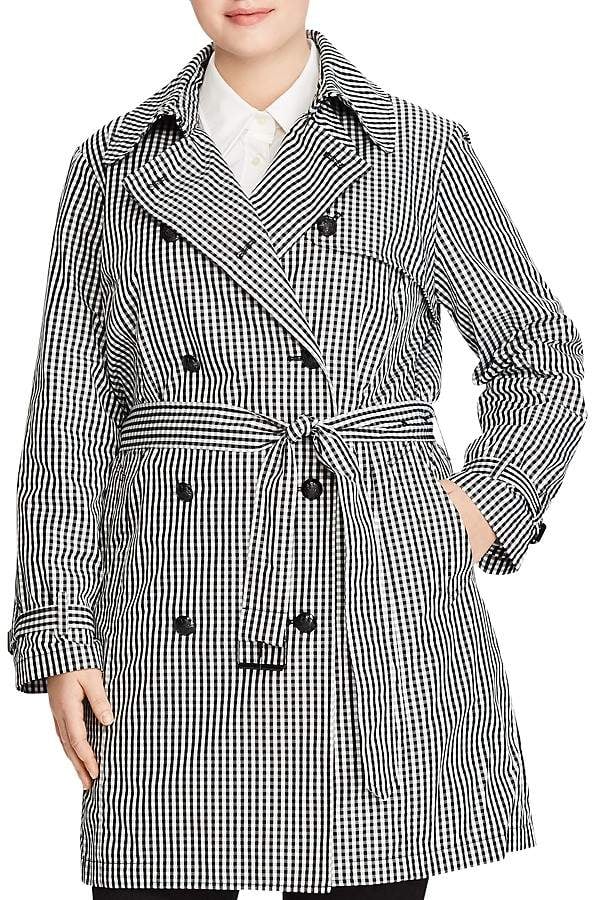 Lauren Ralph Lauren Gingham Double-Breasted Trench Coat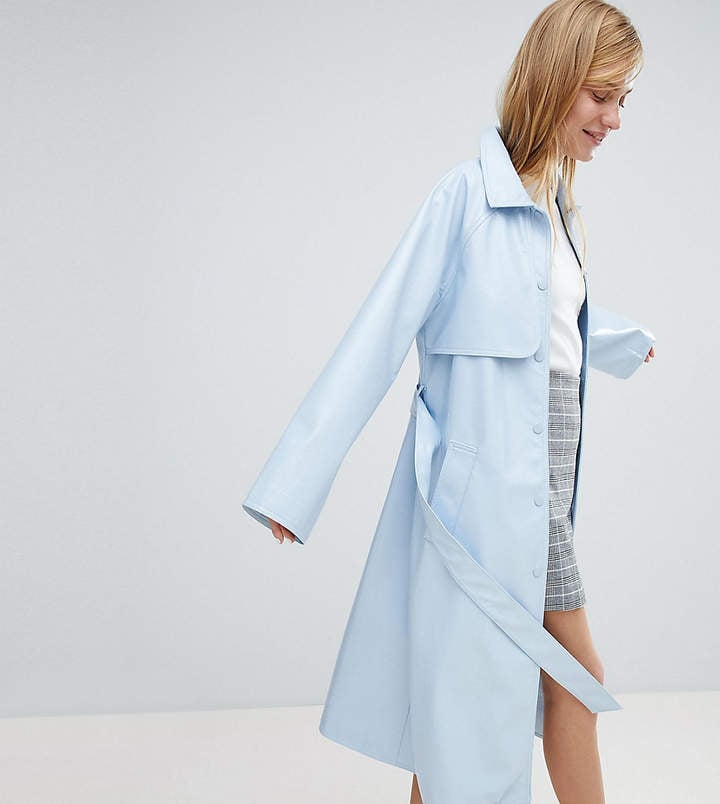 Monki Vinyl Trench Coat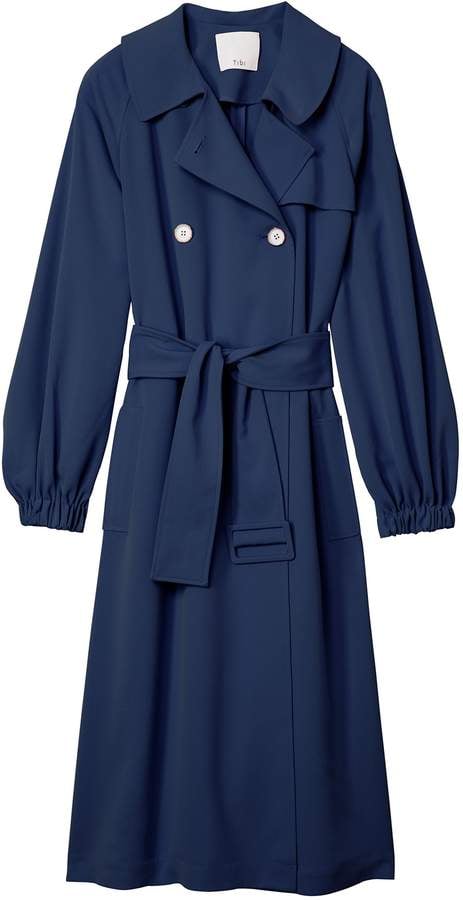 Tibi Drape Twill Trench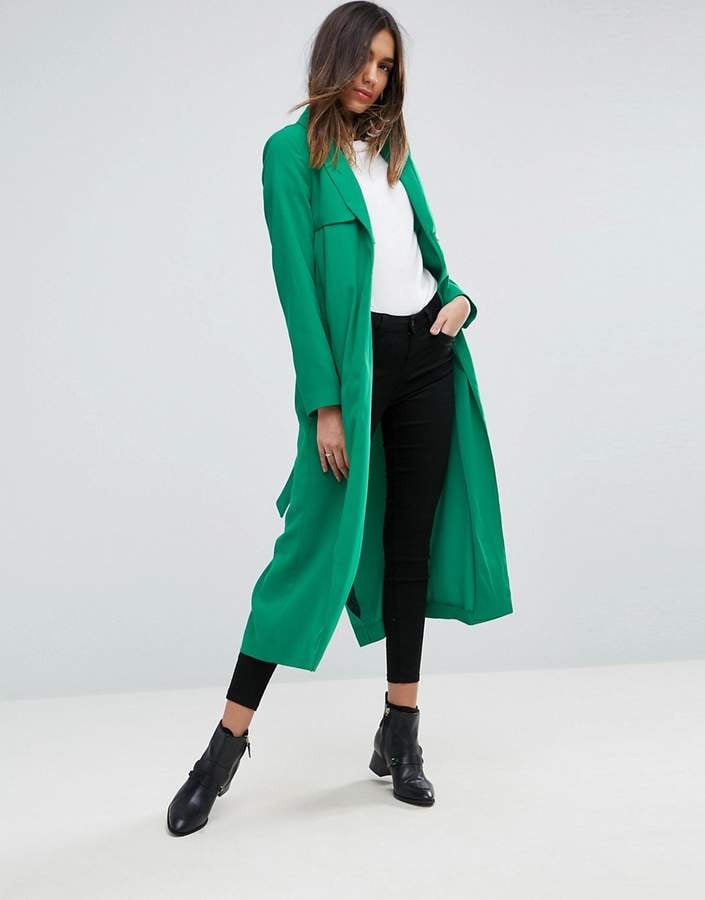 Asos Crepe Duster Trench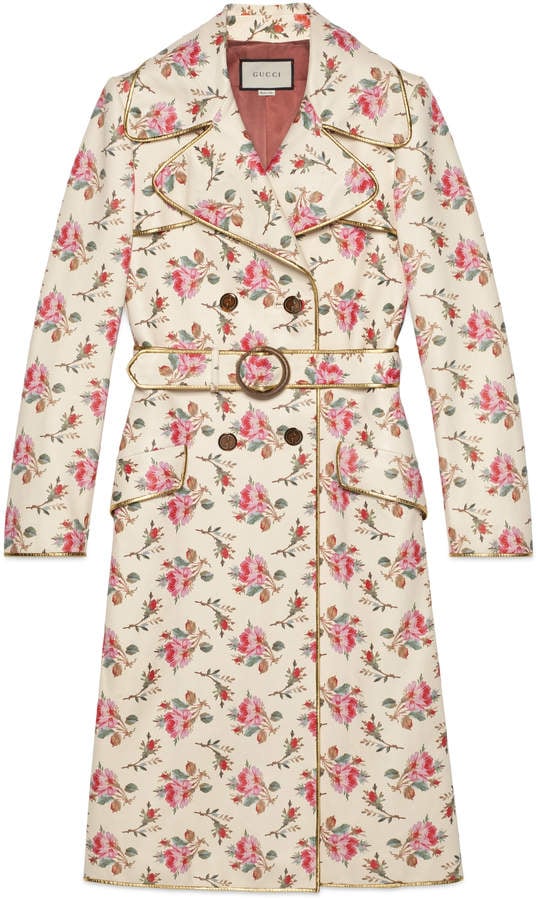 Gucci Roses Print Leather Trench Coat

City Chic Classic Belted Trench Coat

On Parle De Vous Fevrier Trench