Barbiecore, Y2K, Night Luxe, and 10 Other Fashion Aesthetics
Thanks to social platforms like Instagram and TikTok, a myriad of fashion aesthetics are growing in popularity. On one hand, many nostalgic trends are seeing a resurgence, including Y2K or '90s grunge, but they're often given a contemporary twist to meet today's evolving styles. On the other hand, new aesthetics are taking over, catering to a wide range of tastemakers.
Take, for example, Barbiecore, a trend Valentino helped usher in when Creative Director Pierpaolo Piccioli unveiled his fall 2022 ready-to-wear collection. The catwalk boasted numerous head-to-toe pink separates, gowns, bags, and platform sandals: designs that have dominated red carpet style as of late.
In fact, just this past weekend, we witnessed a parade of Barbiecore-aesthetic clothes on Anne Hathaway and Ariana DeBose, among other stars, at Valentino's couture show. Yet, the aesthetic also holds power off the red carpet. Hailey Bieber, Khloé Kardashian, and Lizzo are some of the celebrities making it mainstream, endorsing the trend in pink corseted minis.
Consider also the rise of the coastal-grandmother aesthetic. A relative newcomer to the fashion scene, the trend encompasses easygoing closet staples that conjure up images of a life lived along coastlines. Reese Witherspoon, Oprah Winfrey, and Martha Stewart have all been declared coastal-grandma style icons. And with its embrace of simple white button-downs, bucket hats, and totes, the aesthetic is proving its staying power.
Of course, you don't have to follow every trend, but if you're in the mood to switch up your rotation, there's plenty of style inspiration available. If you aren't clear on all the different aesthetics, keep reading for a starter list and some of the aesthetic outfits you'll need to achieve the trends.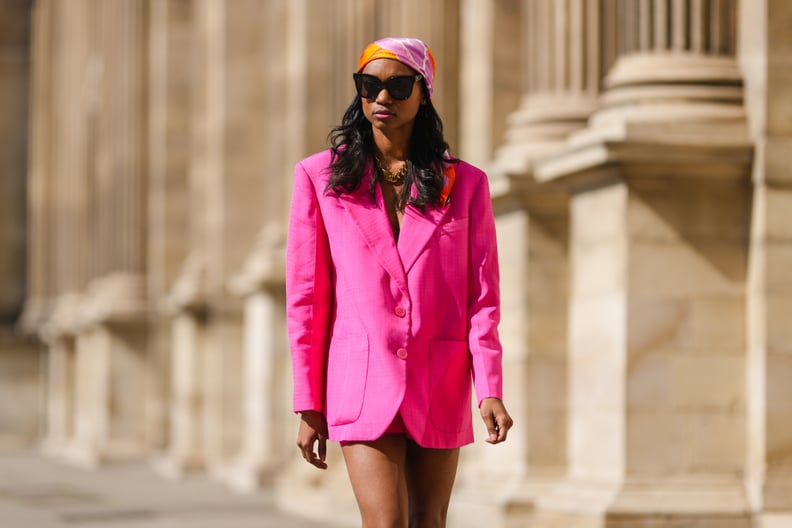 Barbiecore
Popularized by Valentino's hot-pink fall 2022 collection, the Barbiecore aesthetic seems here to stay. Celebrities like Lizzo, Hailey Bieber, and Khloé Kardashian have helped make it mainstream in pink dresses that Mattel's classic American fashion doll would wear in a heartbeat. But before this resurgence, you could turn to Reese Witherspoon in "Legally Blonde" for a dose of Barbiecore fashion, which can essentially be summed up as trend-conscious ensembles rendered in monochromatic pink.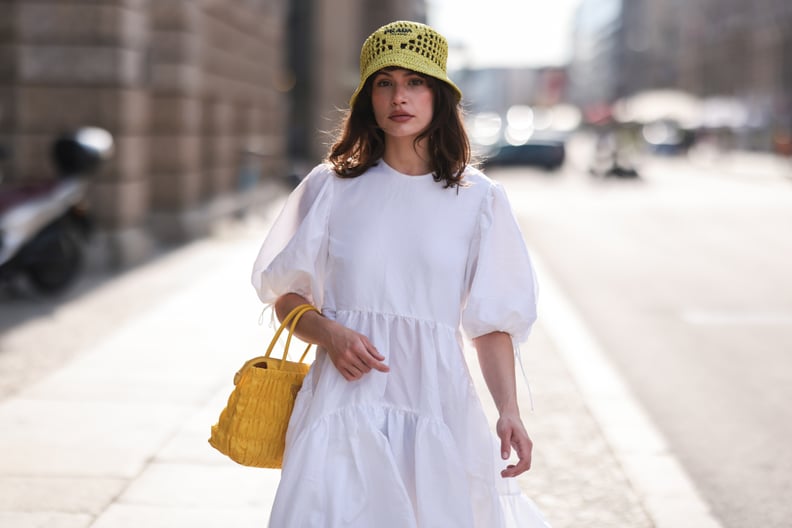 Coastal Grandmother
To dress like a coastal grandmother, start with easygoing white button-downs or breezy tiered sundresses in the summer. In the fall, swap them for beige knit sweaters and pants, and finish with a bucket hat and a tote bag. The coastal-grandmother aesthetic is all about those lightweight staples that conjure up images of lounging poolside or drinking a glass of wine in the garden.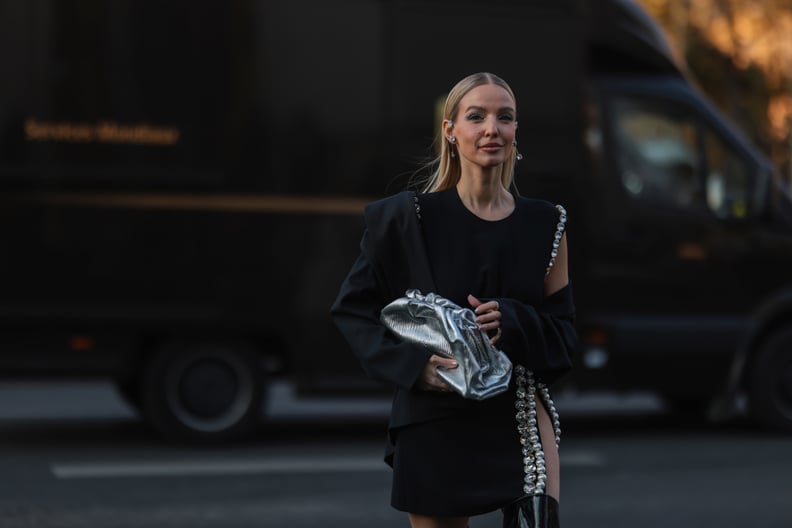 Night Luxe
For the ultimate night-luxe muse, turn to none other than Lori Harvey. From her sheer black dresses to silky matching sets, the multihyphenate's date-night wardrobe embodies the sophisticated aesthetic.
Night luxe, as the name might suggest, is an aspirational trend inspired by partying and glamour. It involves an array of sophisticated dresses and separates in mostly black, white, and metallic colors.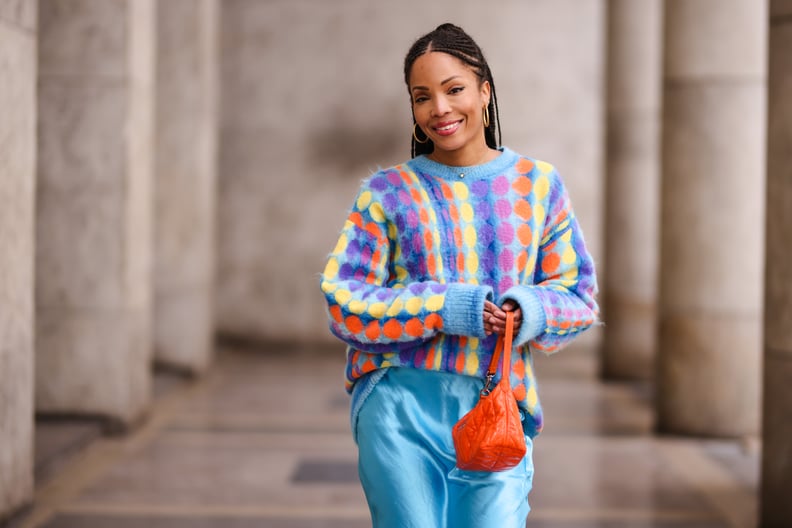 Kidcore
Revolving around childlike dressing, kidcore embraces a rainbow of colors and nostalgic prints. From neon-green accessories to whimsical tops and kaleidoscopic separates, the aesthetic boasts a range of mood-boosting pieces. So kidcore fans will surely feel more optimistic when endorsing the trend. Christopher John Rogers is a New York-based fashion designer who caters to the aesthetic with his passions for bright colors and distinctly visual prints.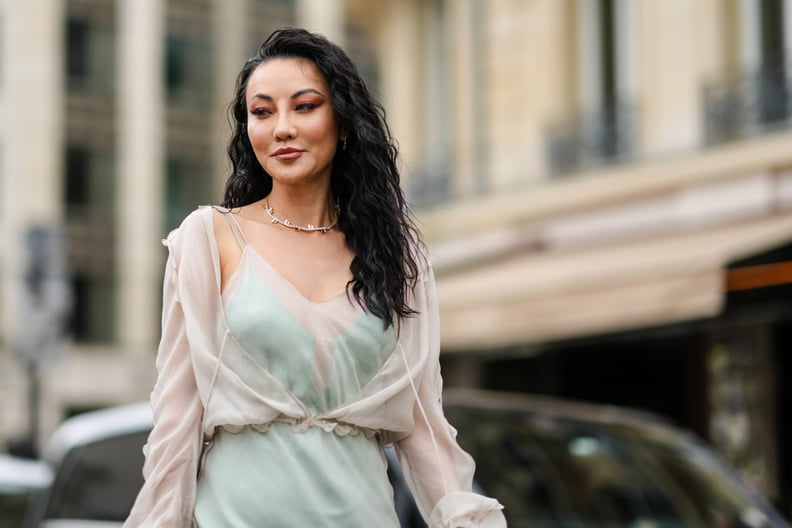 Soft Girl
To be a soft girl is to embrace easy living. The fashion aesthetic draws from the Y2K and '90s eras, and can be achieved with cropped cardigans, slip dresses, pleated skirts, and bucket hats in pastel colors. The New York City-based brand LoveShackFancy perfectly encapsulates the style.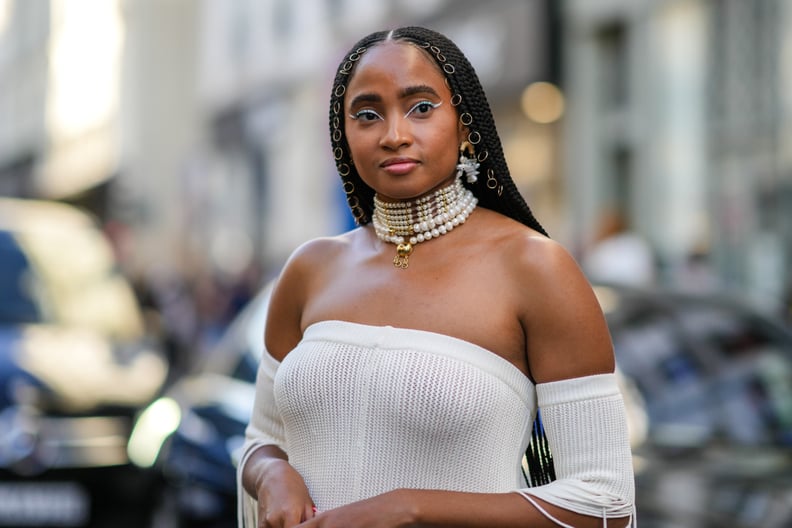 Pearlcore
As the name might suggest, pearlcore refers to the use of pearls and iridescent accents or beads that resemble them. The micro fashion trend (which also extends to home decor) involves embellishing everything from a tank top to your favorite sneakers with the classic gemstones. While there are many pearl-encrusted pieces readily available to shop, you can also take the DIY route by sewing pearlescent beads onto cardigans, jeans, bags, and shoes.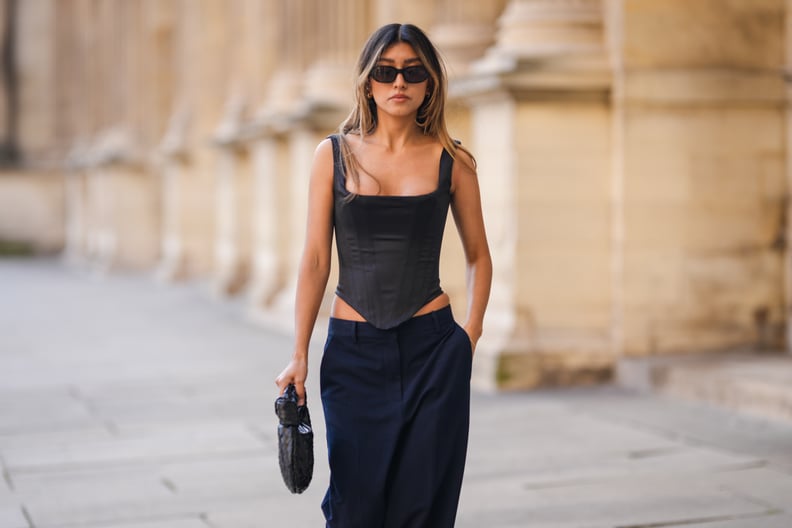 Baddie
The baddie aesthetic is all about stylish, effortless dressing. Throw on a corset top over low-rise trousers and you'll look like a baddie. Or maybe tuck a bodysuit into a miniskirt to achieve the effortless, confident attitude that baddies project. Stars like Megan Fox and Dua Lipa are proclaimed baddies as they frequently wear corset tops, cutouts, micro skirts, and leather sets.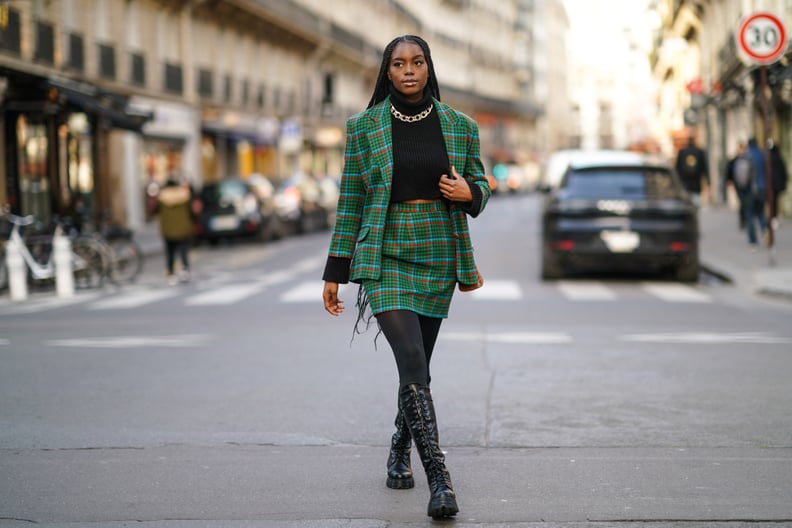 Grunge
When Marc Jacobs released his iconic grungy collection for Perry Ellis in 1992, he helped solidify the fashion industry's love affair with grunge fashion. The aesthetic embodies an edgy attitude with distressed denim, bomber jackets, plaid prints, choker necklaces, and go-everywhere combat boots.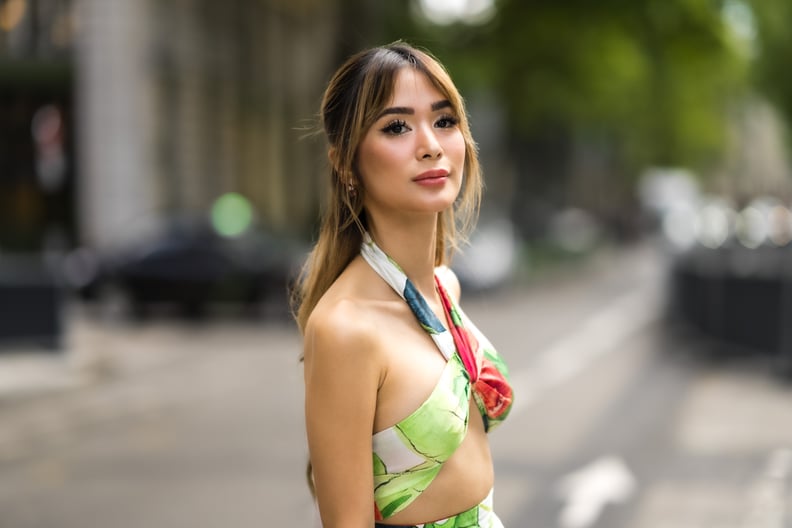 Y2K
Boasting tiny tops and low-rise skirts, the Y2K aesthetic regained momentum in 2020 as we looked to the past amid shelter-in-place orders for a boost of fashion optimism. Popular films like "Mean Girls" and music videos like Britney Spears's "Lucky" illustrate some of the hallmarks of the trend, which include bucket hats, butterfly clips, camis, and tennis skirts. Logomania, scrunchies, bandanas, and butterfly prints also fall in the category.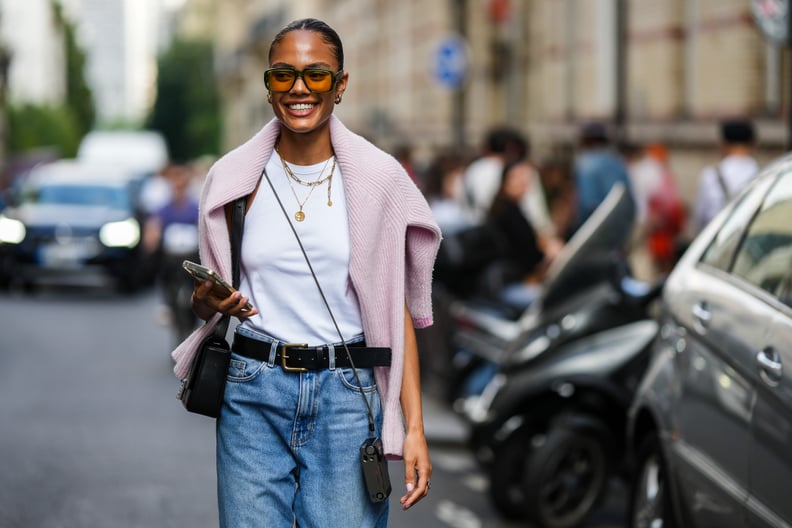 Normcore
The normcore aesthetic is all about timeless basics for a simple everyday look. The idea isn't necessarily to blend in, but to stand out with a uniform with plenty of practicality. Trends aren't as relevant to normcore fans; instead, normal clothes create the basis of a lasting capsule wardrobe.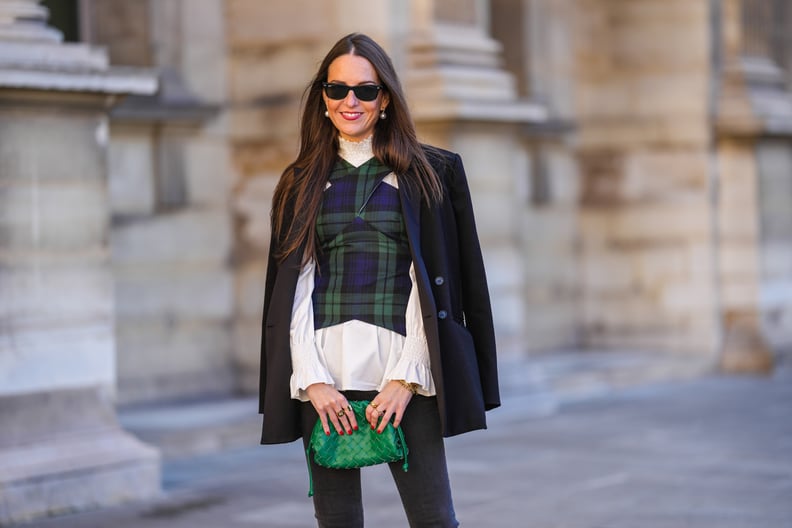 Dark Academia
Dark academia refers to a particular take on traditional school uniforms and can be traced back to Tumblr in 2015. The lifestyle trend promotes the pursuit of knowledge, such as enrolling in classes on classical literature, roman languages, art, architecture, and poetry. As for the outfits, they usually involve plaid separates, turtlenecks, blazers, and tweed suits in moody shades of black, gray, blue, and brown.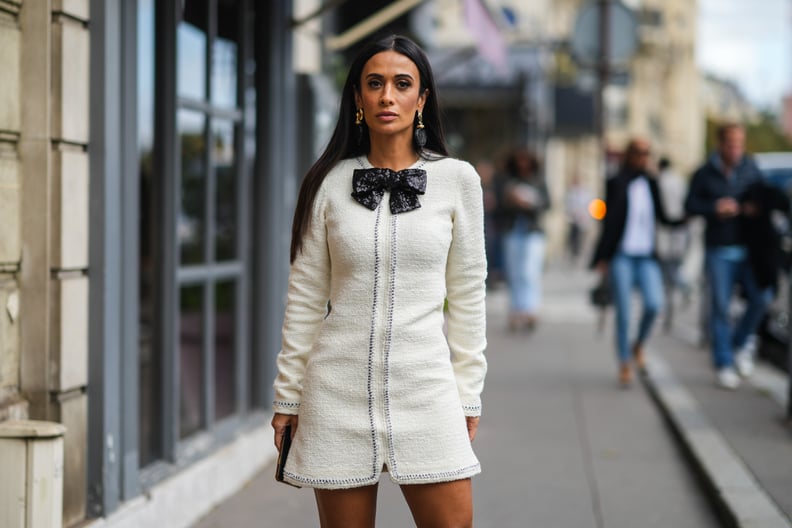 Light Academia
Widely considered the sister aesthetic of dark academia, light academia involves preppy minidresses, Breton sweaters, blazers, and pants in a palette of cream, brown, beige, and white. It typically favors lighter fabrics as the name suggests and places an emphasis on education.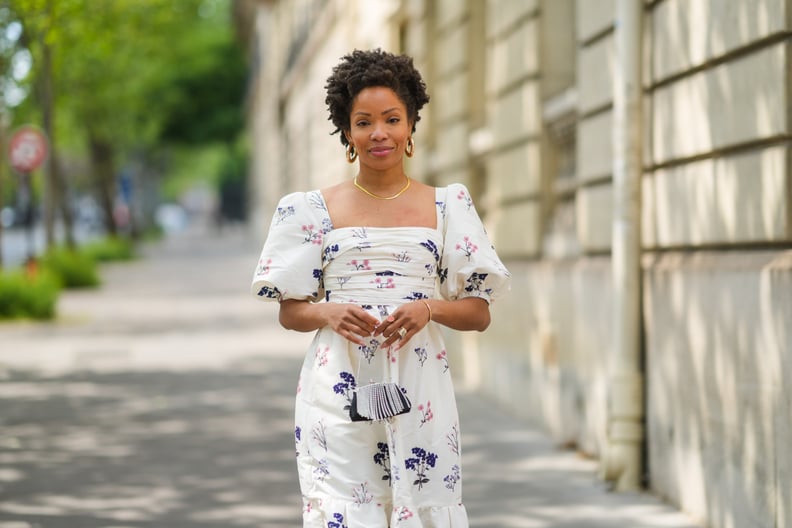 Cottagecore
Simply put, the cottagecore aesthetic encompasses all things dreamy and nostalgic. In fashion, this translates to comfortable prairie dresses (think Hill House Home designs), eyelet tops, ballerina flats, darling floral prints, and dainty necklaces. The lifestyle trend also promotes the joys of living in a cottage, baking your favorite dessert, sewing, gardening, and reading on a porch.