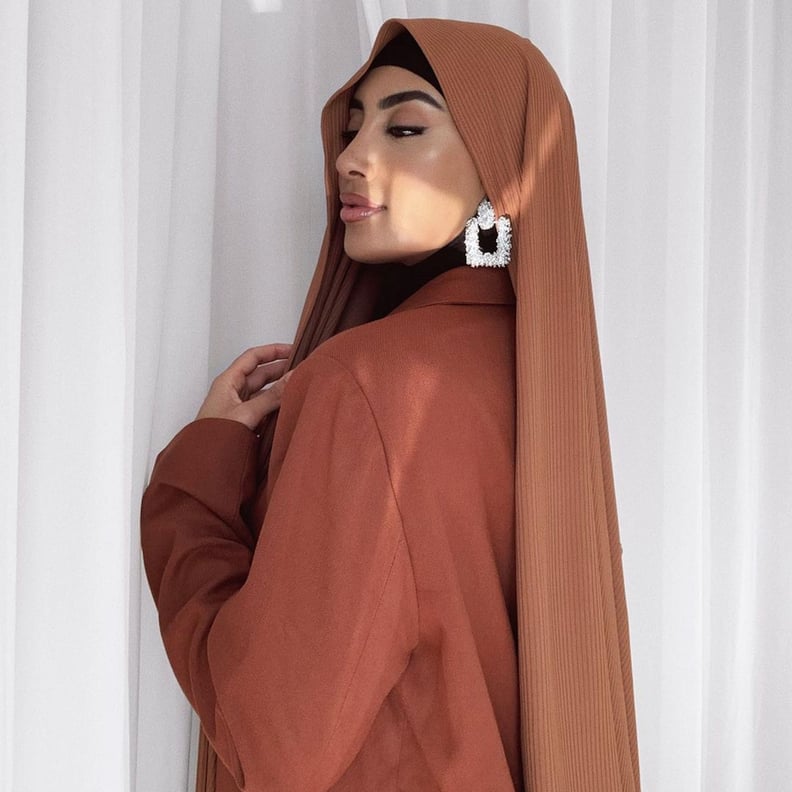 Your Valentine's Day at home should not feel any less special than all the years before. And just because circumstances have it so that you're more likely pouring wine into a stemless "I Heart My Cat" glass (what, no one else?), rather than a plastic champagne flute at a bar, does not mean you have to be in pajamas. Of course, this is the holiday we highly recommend you pull out your pretty pink Sleeper set with the furry trim, but your little black dresses can still turn up too — that is, if you want them to.
No matter what your sense of style — yes, even if you want your Valentine's Day look to involve sporty sweats — we rounded up options for you and hope you'll scroll through to settle on a favorite look. You should feel special and treat yourself with love, especially if that means just paying extra attention to your beauty routine or accessorizing proudly for a festive Zoom call. Partner or no partner (clearly, cats count), silk slip or bralette, you're going to look and feel great, so don't shy away from celebrating Valentine's Day this year. Your wardrobe expects more from you!
A Flirty Little Dress With Special Shoes
A Body-Conscious Cutout Dress
A Silky Slip Skirt in a Jewel-Toned Red
A Chiffon Button-Down With a Favorite Necklace
A Blouse That Goes With That Sparkly Headband
Slingback Pumps and Opaque Tights Under a Tailored Blazer
An All-Out Beaded and Sparkly Minidress, Because Why Not?
A Bralette With Sweats and Your Wear-Everywhere Jewelry
A Scoop-Back Top With High-Waist Trousers
A Monochrome Outfit With a Standout Dramatic Earring
A Ribbed Sweater Dress With Hoops
A Sports Set With a Make-It-Fancy Pinstripe Blazer
A Comfortable Neutral Lounge Set and Earrings
A Slip Dress You Retired From the Summer
A Bright Red Off-the-Shoulder Midi and Sneakers
A Skin-Baring Tube Top and Ribbed Cardigan
A Burgundy Dress With a Thin Belt and Ankle Boots
A Co-Ord Set in Some Jewel-Toned Valentine's Day Colors
Pink and Red, of Course — in the Form of Your Brightest Pieces
A Chunky Chainlink Necklace With a Plunging Neckline
Casual Mixed Prints With Leather Boots
A Cashmere Sweater and Lightweight Pleated Skirt
Tights and a Turtleneck, With a Lingerie Slip on Top
Leather Pants, Heels, and a Cutout Top
A Relaxed Animal-Print Oversize Button-Down
A Silky Long-Sleeved Dress in an Electrifying Color