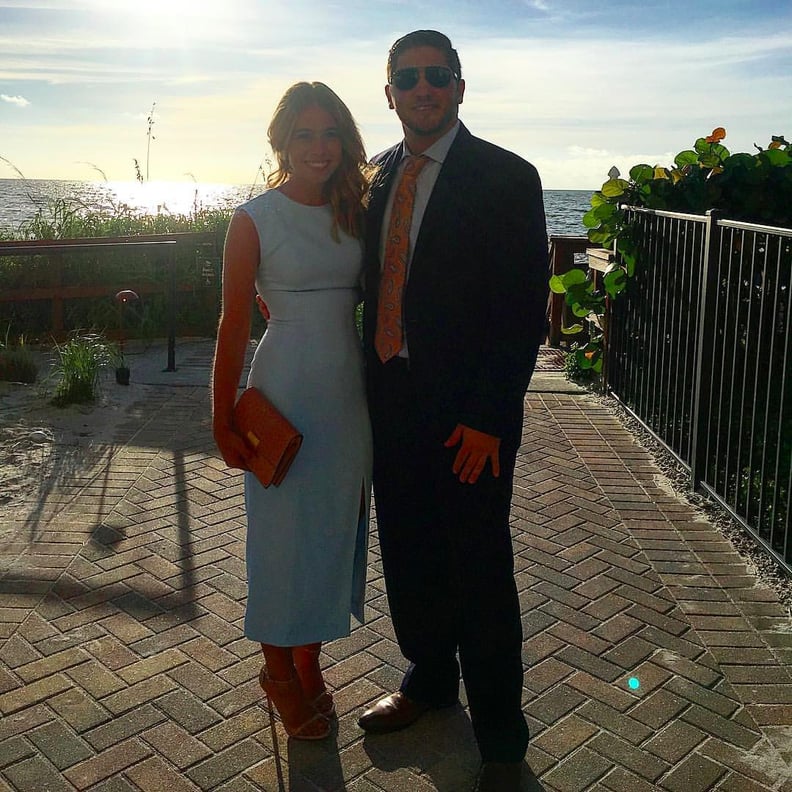 POPSUGAR Photography | Sarah Wasilak
POPSUGAR Photography | Sarah Wasilak
As POPSUGAR editors, we independently select and write about stuff we love and think you'll like too. If you buy a product we have recommended, we may receive affiliate commission, which in turn supports our work.
"But it's so plain!" you might think to yourself upon laying eyes on the one wedding guest dress I am fully devoted to. To that I say: sometimes simplicity goes a long way — especially based on all the compliments I received when I wore the Fame and Partners Grayson dress to a wedding in Naples, FL.
When everyone asked "what are you wearing?" I gave them an earful about Fame and Partners, a brand that specializes in made-to-order pieces, be it a casual skirt, a fancy cocktail dress, or a lavish silk gown. While Fame and Partners doesn't tailor, it does offer plenty of variations on a single look. You can adjust the length of your dress or add little details (like a slit or a cutout) here and there. Plus, you've got a whole color palette to pick from for every item on the site. The label is completely committed to helping you find, tweak, and settle on a dress that flatters your body to a T.
Personally, I liked the Grayson as it was, though I did request a petite hemline length when I filled out the handy size profile. I fell in love with the pale blue shade of this particular midi (I promise you, it's conveniently versatile and practically a neutral), but I had eight more shades to choose from had this not been the case.
Fame and Partners also allows you to send back a dress if it's not to your liking, shipping out another within hours. But thanks to careful shopping and such an easy-to-navigate site, I didn't need a replacement. Once I slipped into the Grayson, I was convinced I had become that girl — the one who managed to blend sexiness and sophistication with ease. From the front, this style appears modest and light, but from the back, it's a whole new ball game. The rows of crisscross straps are inviting to the eyes, and the long ties allow you to mess with perfection, which is a look I can get behind.
I perfectly matched my man Joe as we opted for peachy, neutral accessories, his paisley tie complementing my Karen Millen ostrich clutch. As a couple, we were praised for our coordination, but by myself, well, I was the Carrie Bradshaw of the wedding! I had found a dress that hugged every curve just so, thanks to the thickly woven crepe material. I could move, shake, and dance in it!
Naturally, I wore it again with closed-toe pumps in the Fall and I even rocked it with a white t-shirt underneath, finished with low-top sneakers, for Spring. Trust me, I don't like to repeat outfits. One glance at my stuffed-to-the-brim closet and you'll think I'm a hoarder. So the fact that I've worn this look multiple times (and throughout multiple seasons!) means it's a real winner. But listen, I'm not trying to convince you to buy this Fame and Partners dress . . . or am I?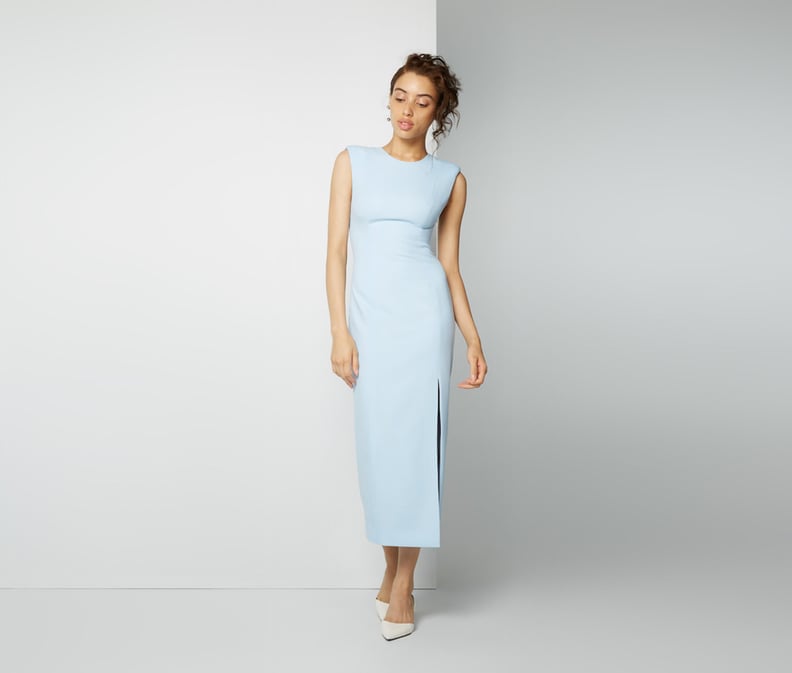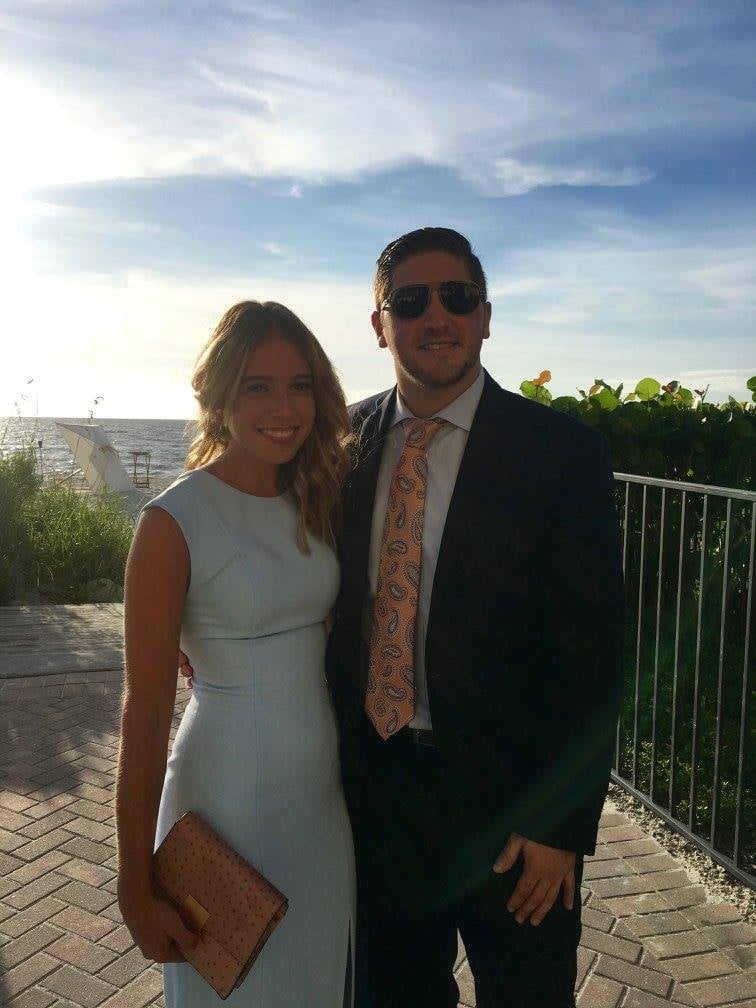 I offset the color with a peach ostrich clutch, which was a lovely combination to admire at sundown.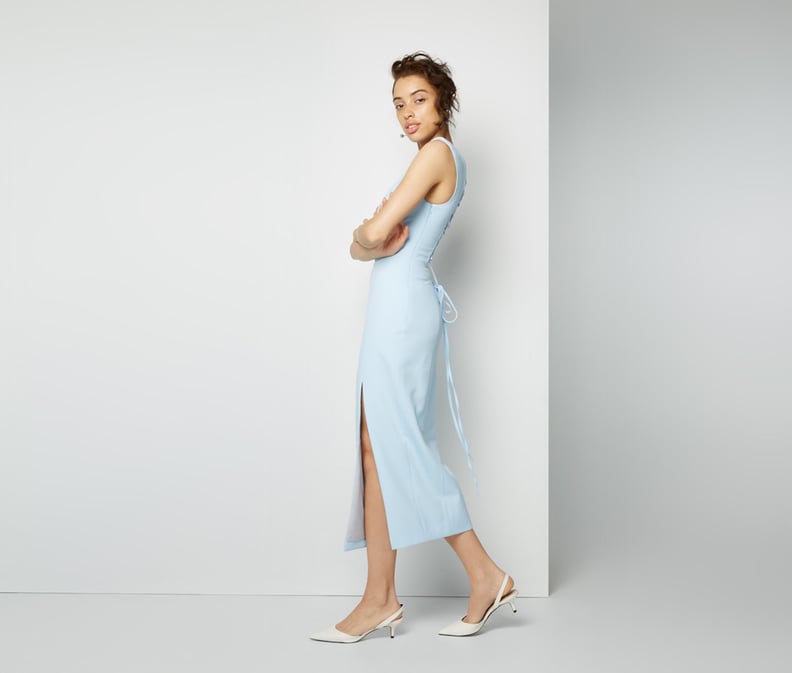 From the side, the dress offers a peek at the unique detail.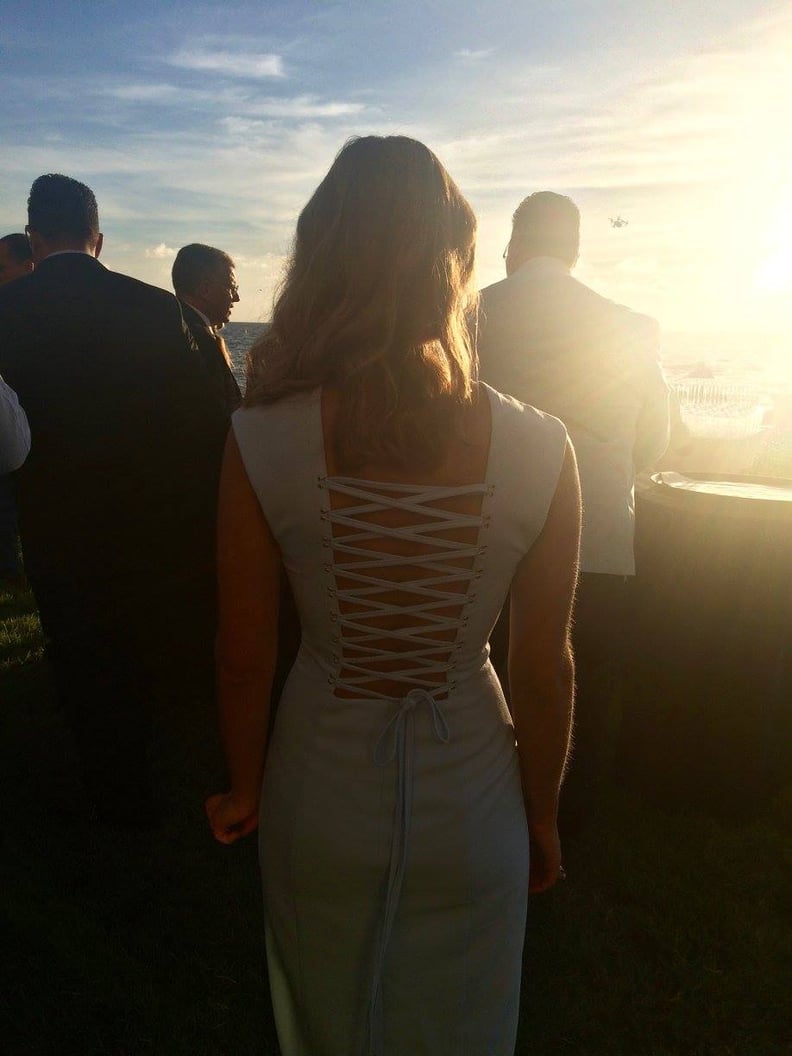 The back of the dress is sexy and secure, yet slightly unfinished as the long strings hang down to the bottom.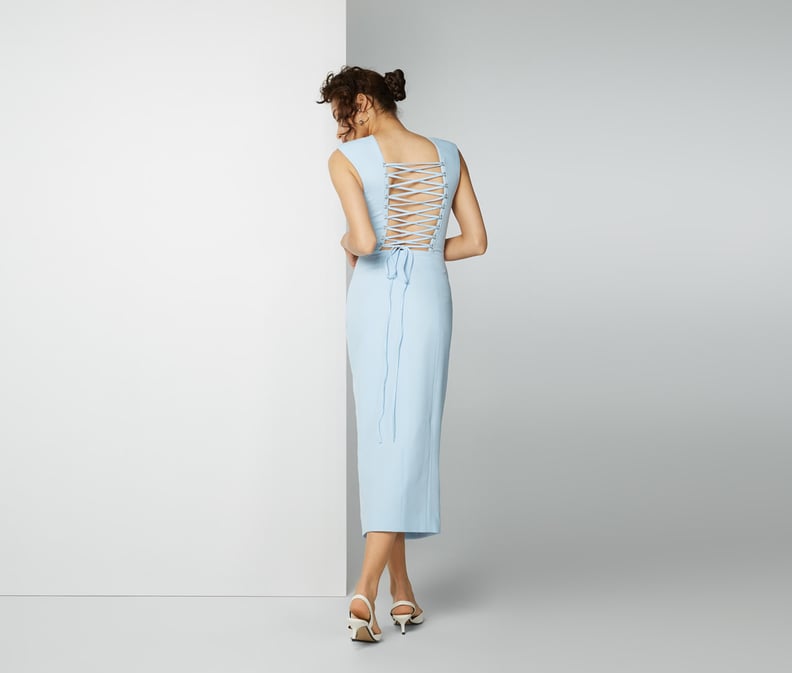 You can tweak this particular design in length, making it into a minidress.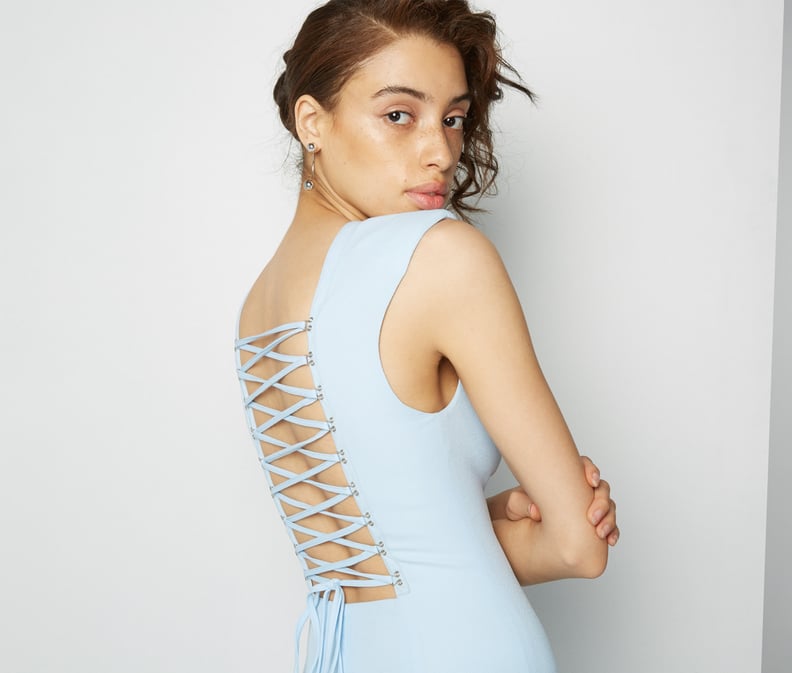 You can even add cap sleeves if you like, an extra modest touch.