As POPSUGAR editors, we independently select and write about stuff we love and think you'll like too. If you buy a product we have recommended, we may receive affiliate commission, which in turn supports our work.
Considering that my job is to curate fashion roundups and hunt for deals, I can tell you there is never a time I'm not shopping. When I get off work, I browse through all the nearest department stores, and when I'm in an Uber or just lounging on my sofa, I'm also simultaneously scrolling and shopping on my phone. This dangerous act has me completely addicted to falling in love with different items that I can't get out of my head. I try to live by the rule of "if it's been on my mind for over a week, then I will actually consider buying it." Right now, even though I'm still sweating in the Summer heat, Fall is near enough that I'm already dreaming of faux fur and Chelsea boots. Check out my top picks that I'm getting seriously close to breaking open my wallet for.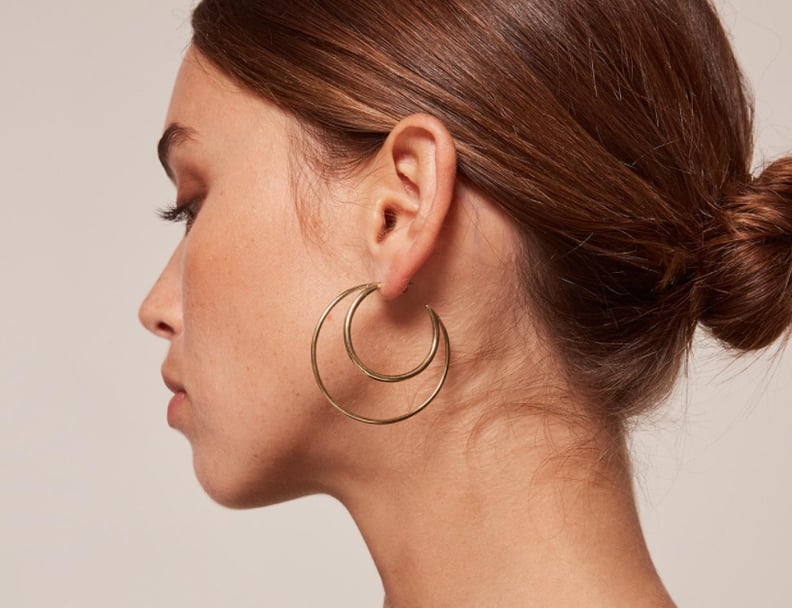 Soko Gio Hoops
I've been searching for hoop earrings for a while, but I wanted something a little cooler than your average pair. When I saw these Soko Gio Hoops ($68), I knew they were the ones. I love the moon-inspired shape and the gold is my ideal shade because it's not too shiny.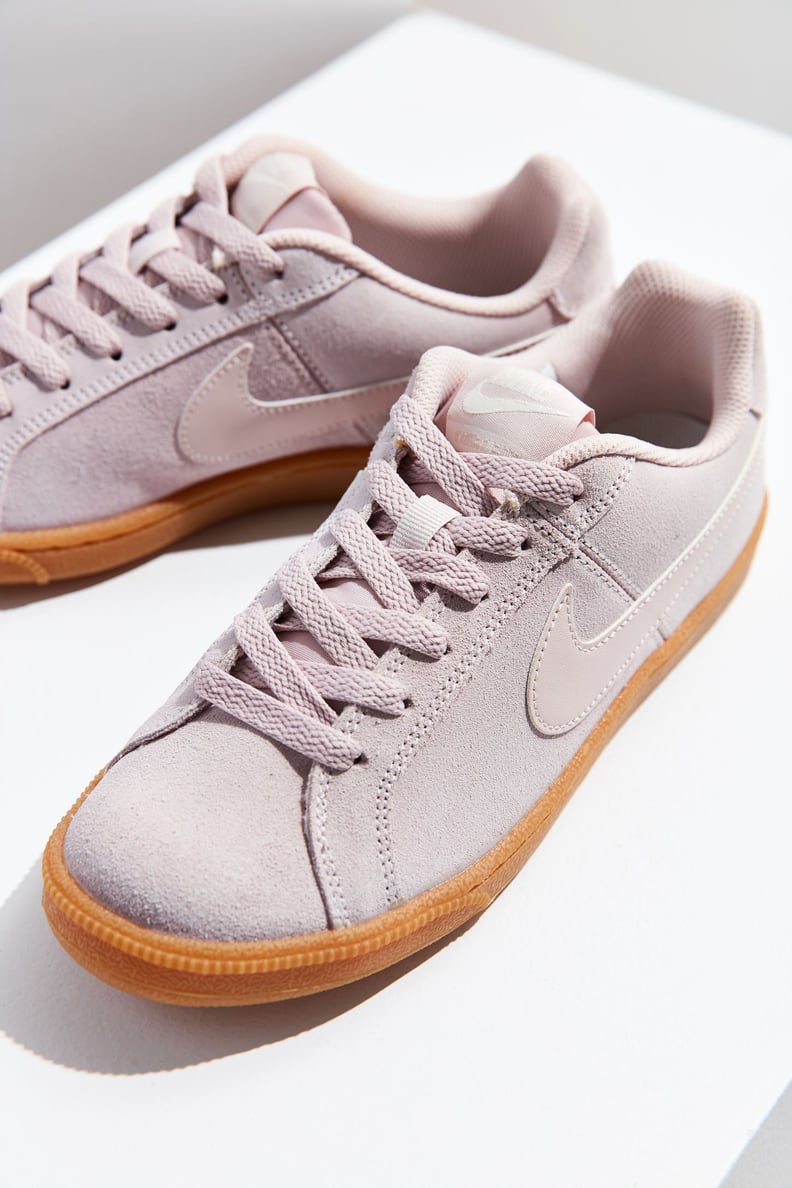 Nike Court Royale Suede Sneaker
I wear white sneakers pretty much every day and own more pairs than there are days of the week. But this Fall, I want to stray away from my usual daily pair and try a cool classic in a suede shade. These Nike Court Royale Sneakers ($60) are cute and neutral enough that they will go with all my outfits.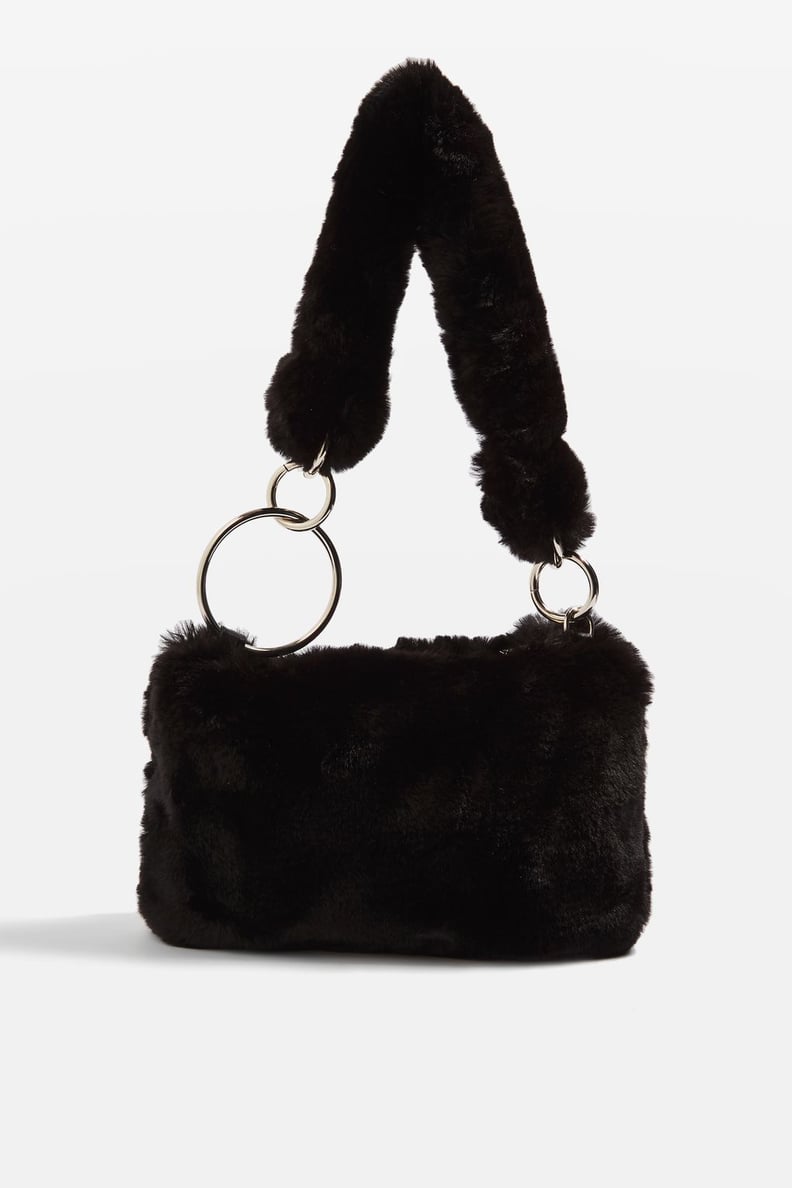 Teddy Faux Fur Shoulder Bag
I'm a total bag-obsessed girl and I love faux fur, especially teddy fur. So naturally, this Teddy Faux Fur Shoulder Bag ($55) was made for me. It's an easy-to-wear bag I can throw on with a casual outfit to add some texture to my look.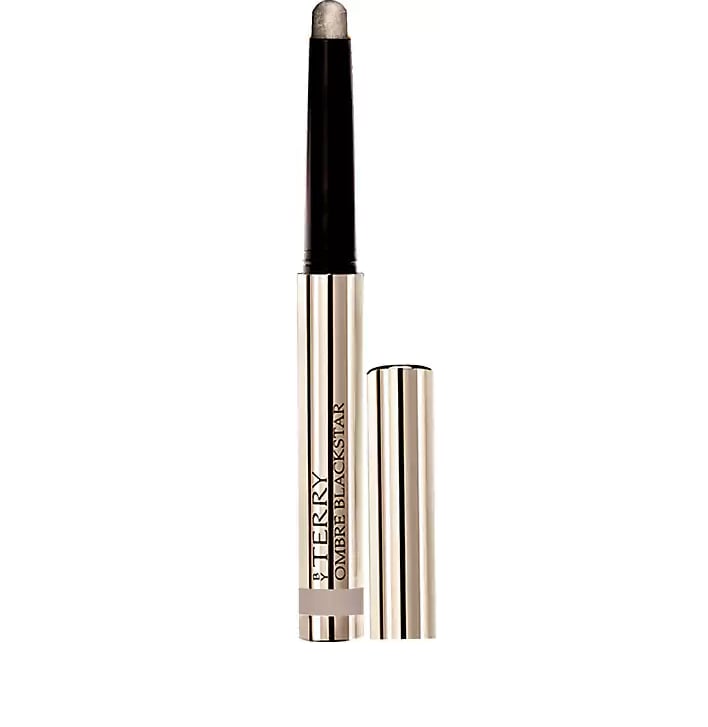 By Terry Color Fix Cream Eyeshadow
I love wearing cream eye shadow because it gives my eyes a silky and shiny look. All Summer, I've been wearing a gold cream color, but for Fall I want to try something a little darker. This By Terry Color Fix Cream Eyeshadow ($44) is the perfect shade of gray to create a sleek yet subtle smoky eye.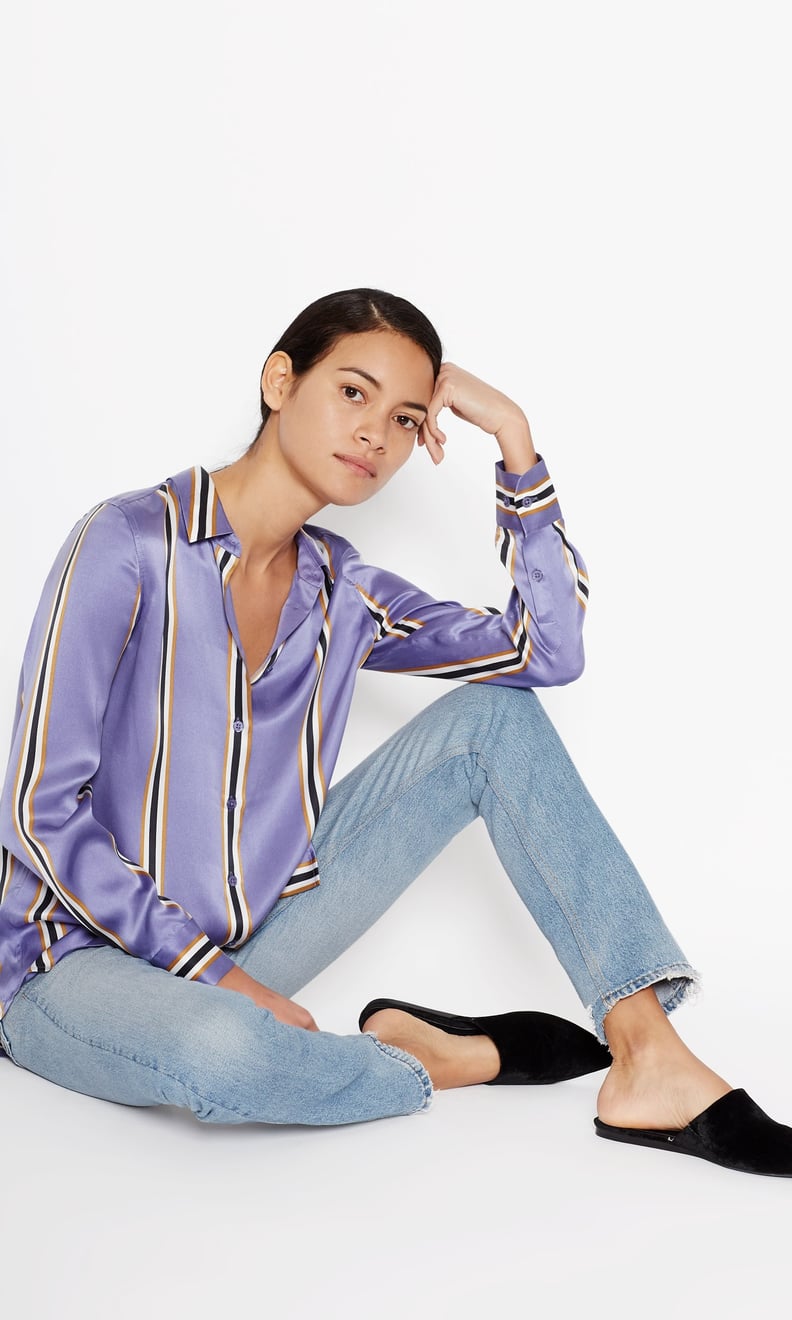 Equipment Essential Silk Shirt
I can't get enough of the pajama trend because I love wearing blouses that could double as sleepwear. This Equipment Essential Silk Shirt ($278) is a cool shade of purple that would pair great jeans.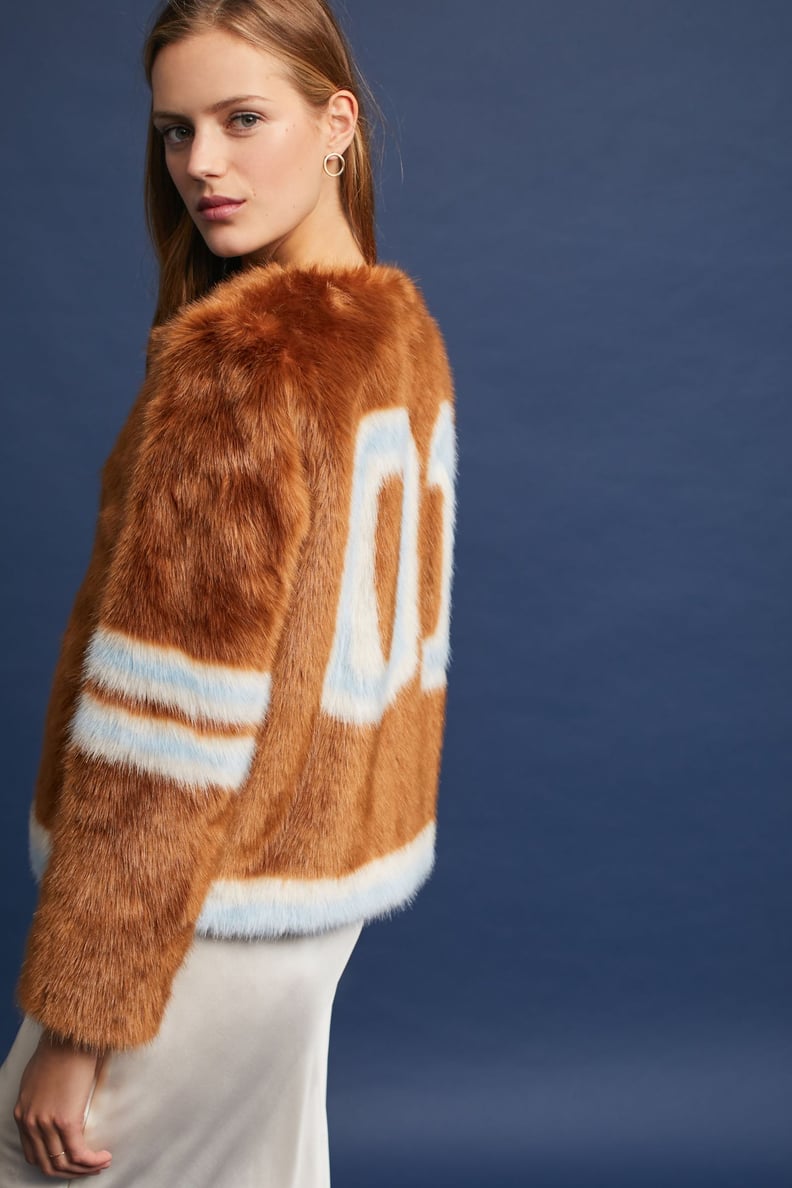 Mother Intarsia Long Boxy Jacket
This Mother Intarsia Jacket ($375) is anything but another boring faux fur piece. It caught my eye last week, and I was instantly drawn to the varsity-inspired design. This sporty jacket is an easy statement piece I can throw on top of all my favorite outfits.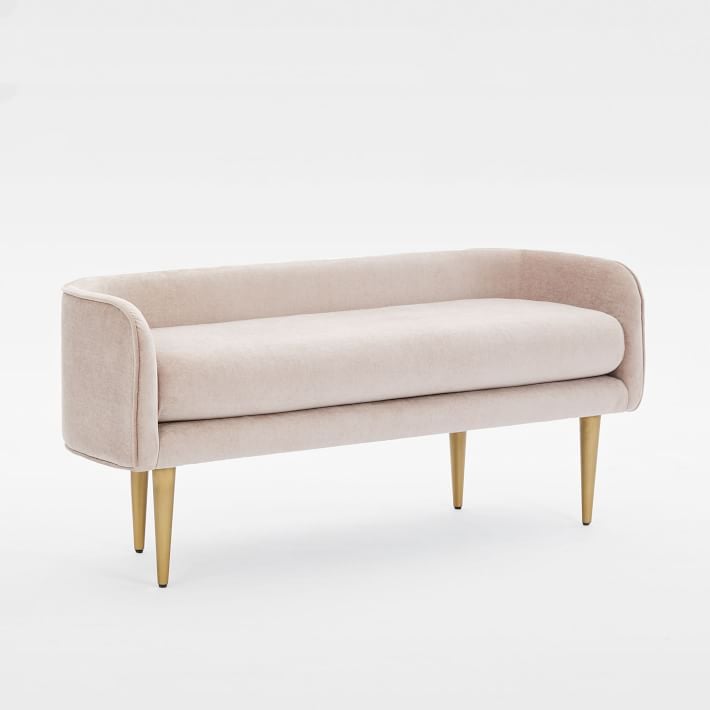 West Elm Celine Bench
I've been searching for a bench to place at the end of my king-size bed for a while, and this West Elm Celine Bench ($399, originally $499) is everything I've ever wanted. I love the luxe velvet pink shade with gold accented legs, and it also comes in four other glamorous colors.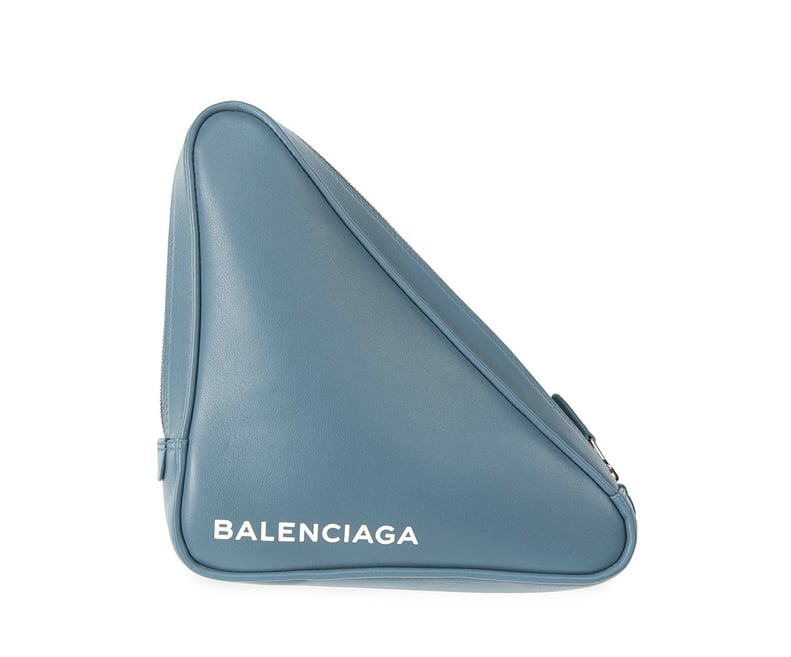 Balenciaga Triangle Leather Pochette
I'm really into Balenciaga right now, and I personally think you can never have too many clutches. This Balenciaga Triangle Leather Pochette ($635) is a cool shade of blue that almost acts as a neutral. You can throw this tiny bag in your tote or take it out to dinner on its own.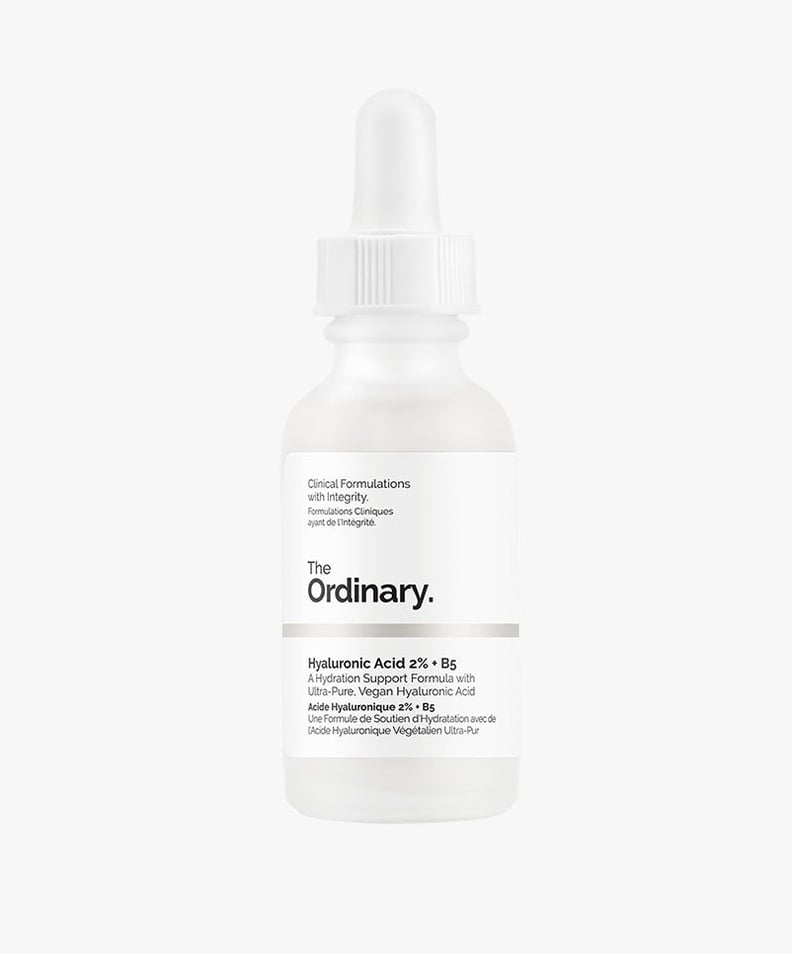 The Ordinary Hyaluronic Acid 2% + B5
I use a moisturizer every night that contains hyaluronic acid, but I find when the weather gets colder that it's not enough. A friend turned me onto this The Ordinary Hyaluronic Acid 2% + B5 ($7). The mixture of two percent pure hyaluronic acid and vitamin B5 helps to lock in moisture and fight off dry, cracked skin.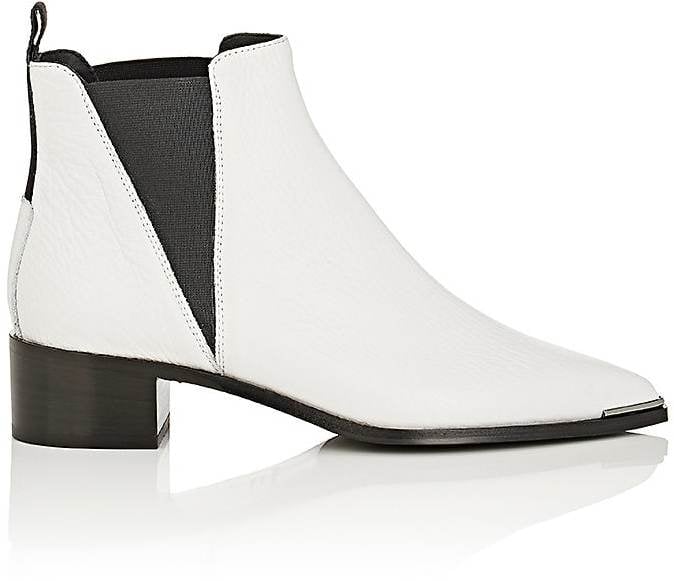 Acne Studios Jensen Leather Chelsea Boots
I've always had my eye on these Acne Studios Jensen Chelsea Boots ($560), but I wanted to get something a little more fun than black. White boots have been all over my Instagram feed lately and I want to try the trend with this cool low-heeled pair.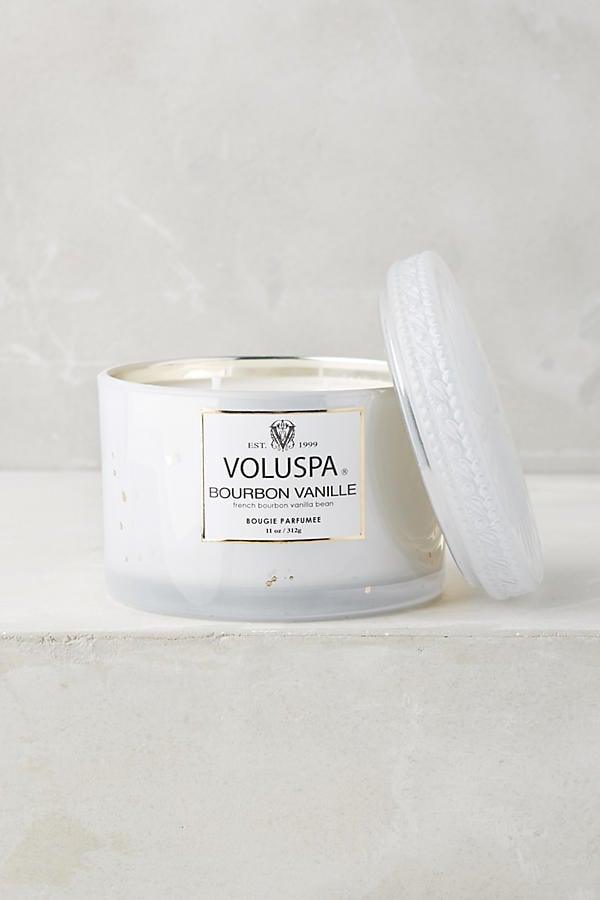 Voluspa Maison Candle
To get excited for Fall, I'm ready to set the mood in my house with this Voluspa Maison Candle ($23, originally $28). I'm a huge fan of the bourbon vanilla scent because it's a rich, spicy vanilla smell that reminds me of colder weather.