The 10 Things 1 Shopping Editor Can't Stop Thinking About Right Now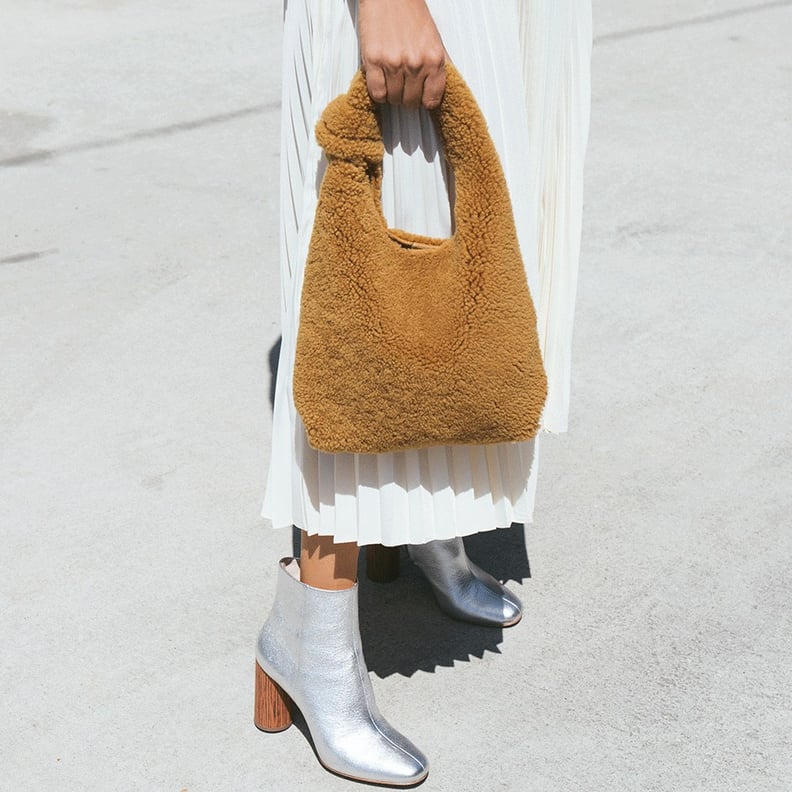 As POPSUGAR editors, we independently select and write about stuff we love and think you'll like too. If you buy a product we have recommended, we may receive affiliate commission, which in turn supports our work.
My job is to curate fashion roundups and hunt for deals. Since I'm pretty much always shopping, I constantly come across many items that I fall in love with. With New York Fashion Week having just wrapped up, I'm spending so much time online and on Instagram browsing the hottest trends street style stars were wearing. There are more than a few things that have caught my eye and inspired some of my hopeful purchases. Here's a list of the top products currently on my mind. You'll find everything from a tailored dress to a pair of pom-pom slides. Shop my favorites.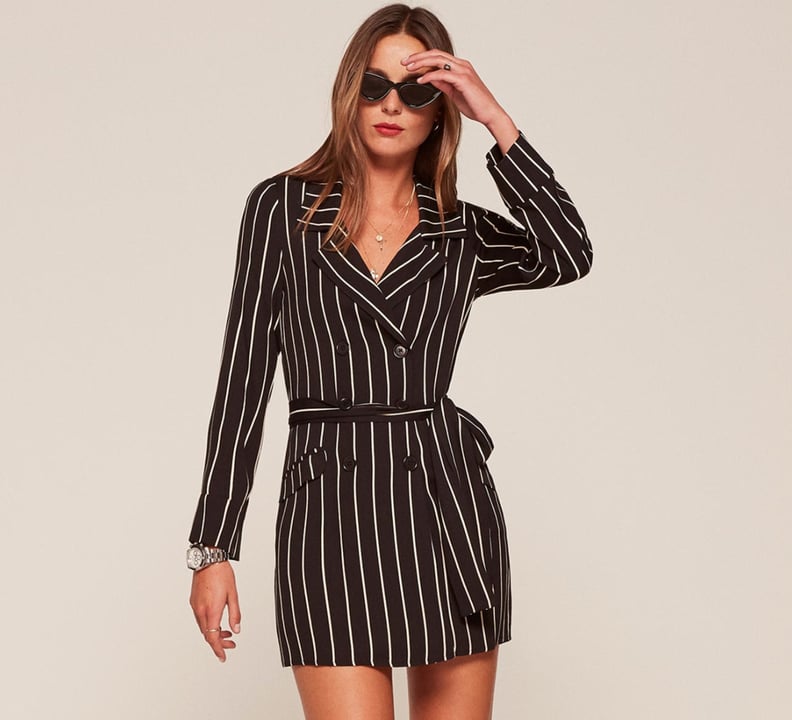 Reformation Tramell Dress
I've been seeing outerwear-inspired dresses everywhere recently, and I love this striped and double-breasted Reformation Tramell Dress ($248).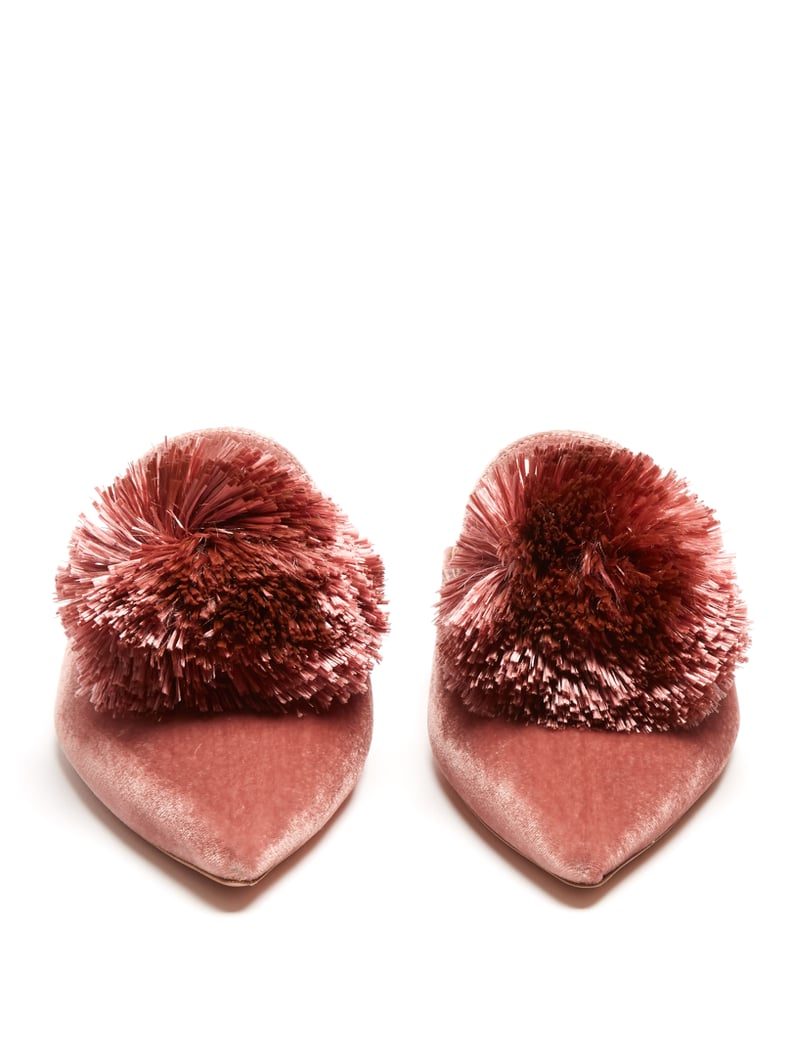 Aquazzura Powder Puff Flats
I've had my eye on these velvet Aquazzura Powder Puff Flats ($650) for a while. This pair is great to wear with jeans, or I can match with trousers for work.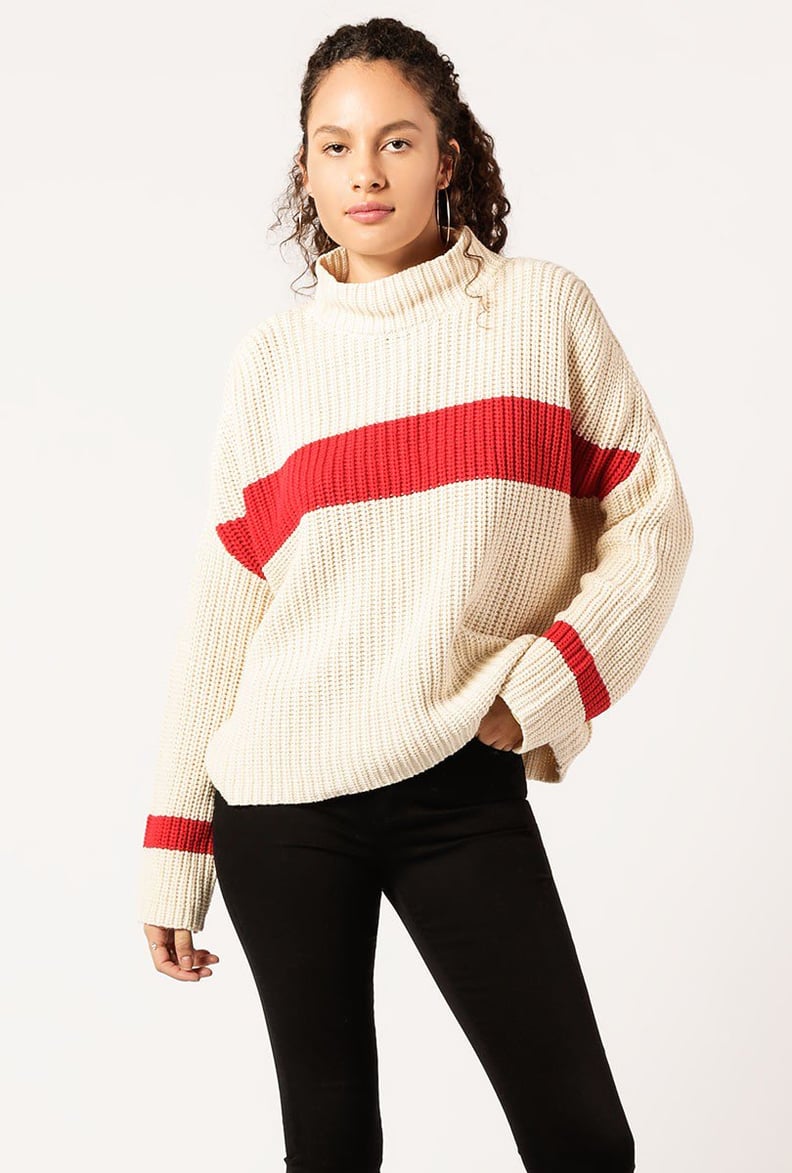 Daydream Sweater
I can never have enough sweaters in my closet, and I'm loving the oversize look and red stripes on this Daydream Sweater ($165).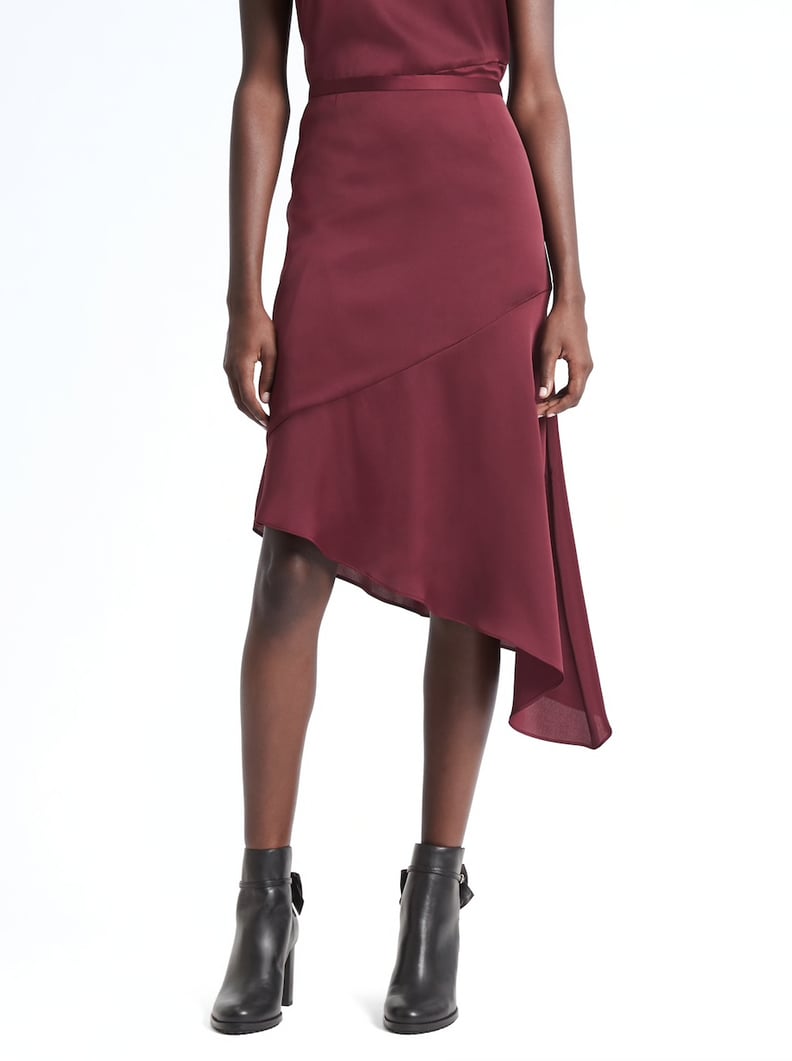 Banana Republic Olivia Palermo Bias-Cut Skirt
Olivia Palermo's highly anticipated collaboration with Banana Republic dropped during New York Fashion Week, and there are so many great pieces. I want to get my hands on this versatile burgundy Bias-Cut Skirt ($78).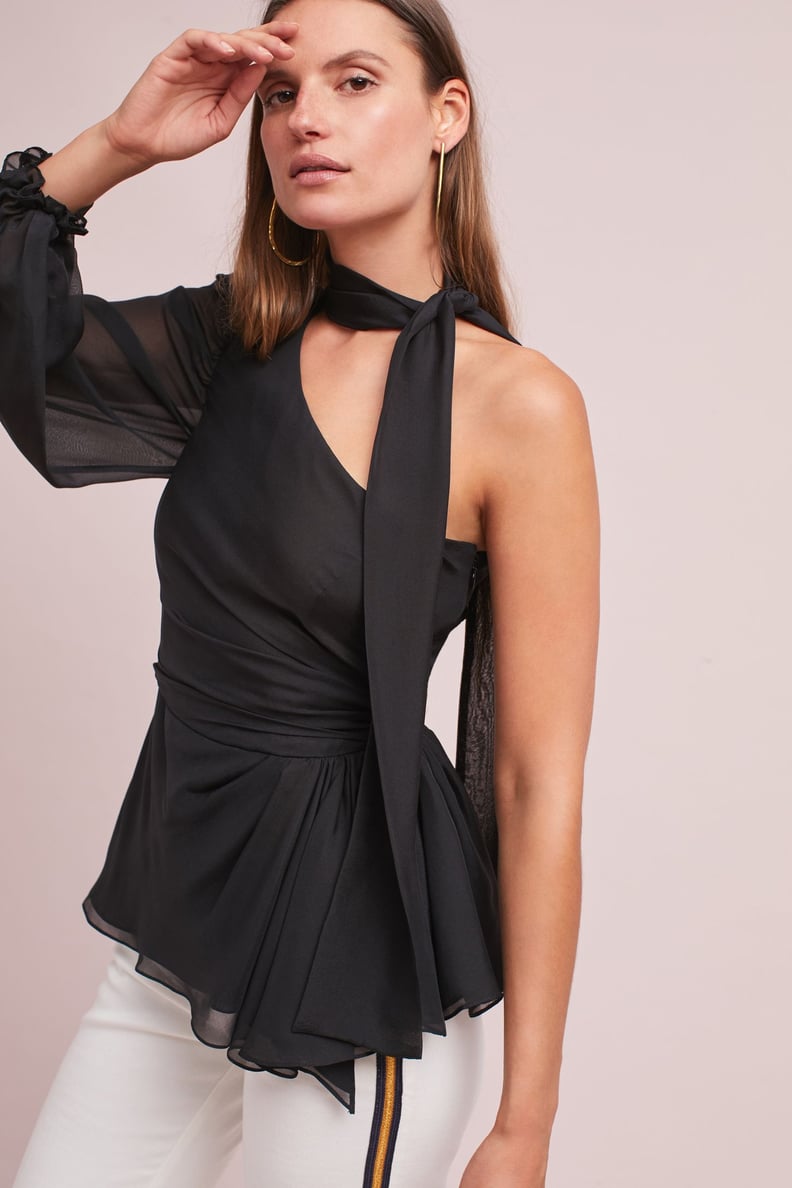 Amur Katty Silk Blouse
I'm always on the hunt for new tops that are great for going out. Now that Summer is basically over, I'm looking for something a little more seasonally appropriate than my usual cami. This Amur Katty Silk Blouse ($388) has it all: a cinched waist, one shoulder, sheer sleeve, and cute neck tie.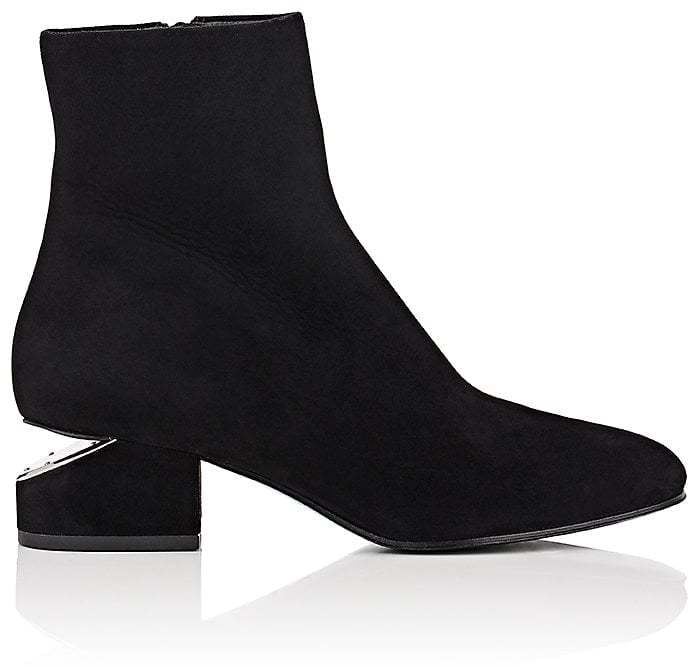 Alexander Wang Kelly Boots
Every year I look for the "perfect" ankle boot, and this season I'm into this Alexander Wang Kelly Boot ($650). I love his signature heel cutout, and this pair has a lower heel, which is definitely the right choice for me.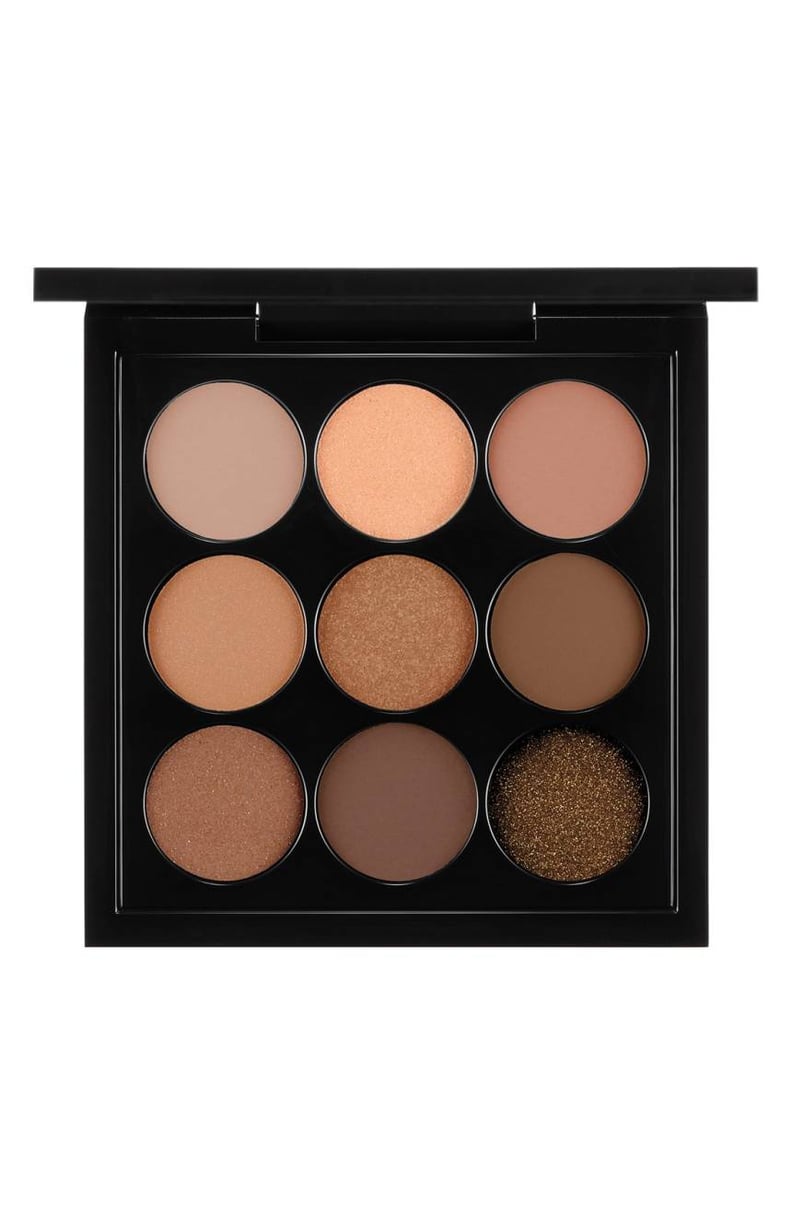 MAC Amber Times Eyeshadow Palette
I'm already a fan of the brand's eye shadow, and this MAC Amber Times Eyeshadow Palette ($32) has all the colors that I love to wear, plus a mixture of matte and glitter shades.
Loeffler Randall Mini Knot Tote
This teddy fur Loeffler Randall Mini Knot Tote ($395) seems to be popping up on every site, and I can't stop thinking about it. This fun and cozy bag also comes in two other shades, plus leather choices.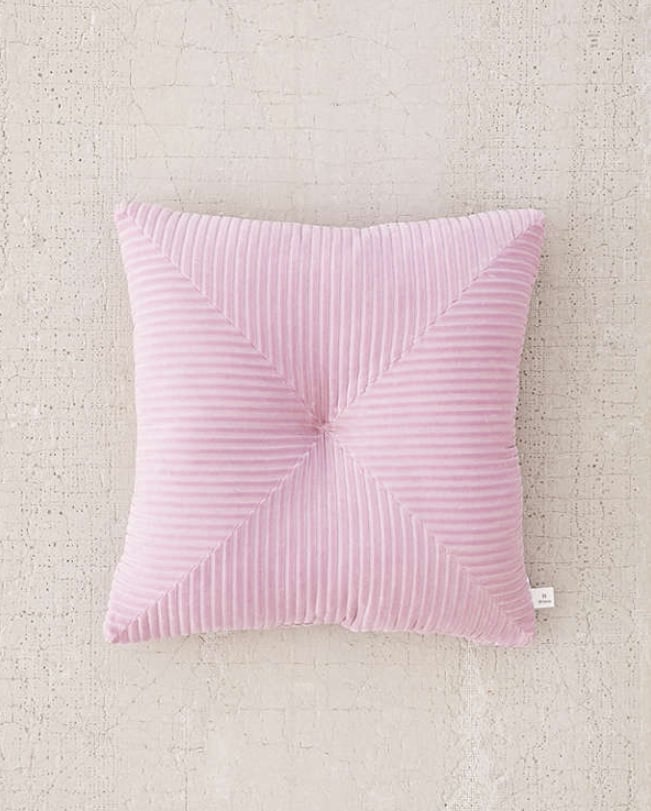 Carmo Oversized Corduroy Throw Pillow
My living room is mostly neutral shades and could use a pop of color this season. This oversize Carmo Corduroy Throw Pillow ($59) is also on the larger side so I can use it on the floor for extra seating when I have guests over.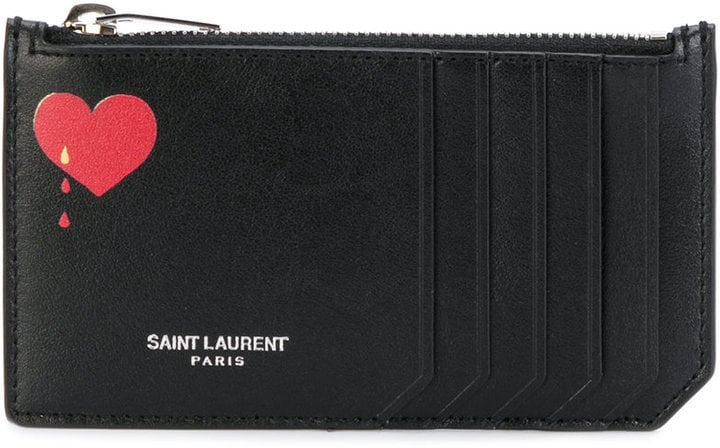 Saint Laurent Card Holder
I'm currently using a large coin purse as a wallet, and I'm constantly struggling to dig out change or find the right card. This Saint Laurent Card Holder ($325) will help me stay more organized. I like that it also has a zipper pouch for cash.