This CrossFit Workout May Sound Insane, but It's Totally Doable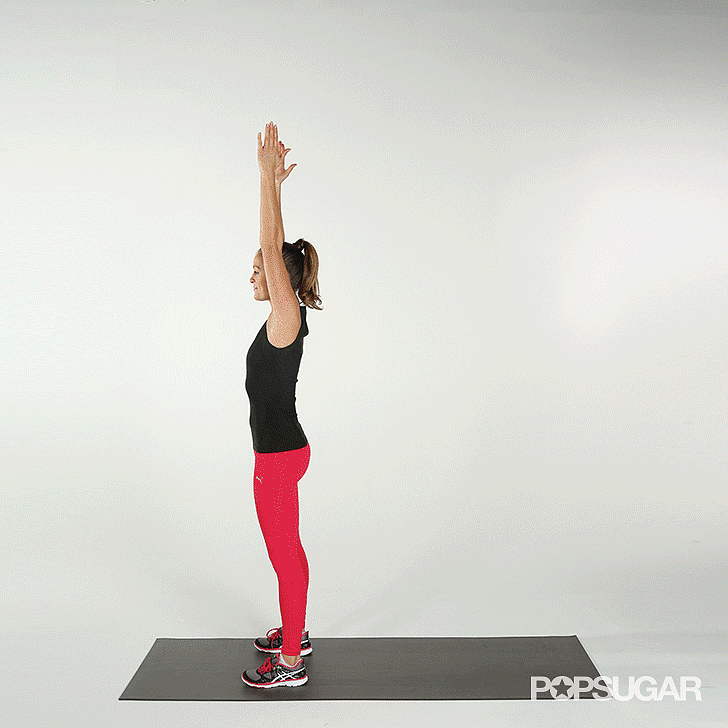 The Workout: Complete 100 burpees as quickly as you can.
Here's how to do a basic burpee:
From standing, lower into a crouching squat with your hands on the floor.
Do a squat thrust by jumping your feet back, simultaneously bending the elbows behind you, touching your chest to the floor.
As you jump the feet forward to the hands, straighten the arms and come back to into a squat.
Do an explosive jump straight up, getting as much height as you can.
Yep, that's it. One hundred burpees all at once. You'll get a total-body workout in about 10 minutes, and it's an awesome way to get your heart rate up. But what makes this workout the definition of CrossFit is that it's mostly mental. Yeah, your arms and legs might get tired from burpee after burpee (after burpee!), but mostly it's your mind that will keep saying it wants to stop.
It's great for those training for a race or a fitness competition to practice pushing yourself no matter what and believing you can do it. And though it may not be that fun, you're going to feel so proud once you get to the last one!
If doing this total-body move is tough for you, here are four moves you can do to build up to a burpee. If this many burpees at one time seems completely crazy, here's a four-week workout plan to build up to 100 burpees. And if you love burpees and want more, try this burpee challenge that involves five different variations of burpees.