This 5-Day Summer Workout Challenge Features Some of Our Sweatiest Workouts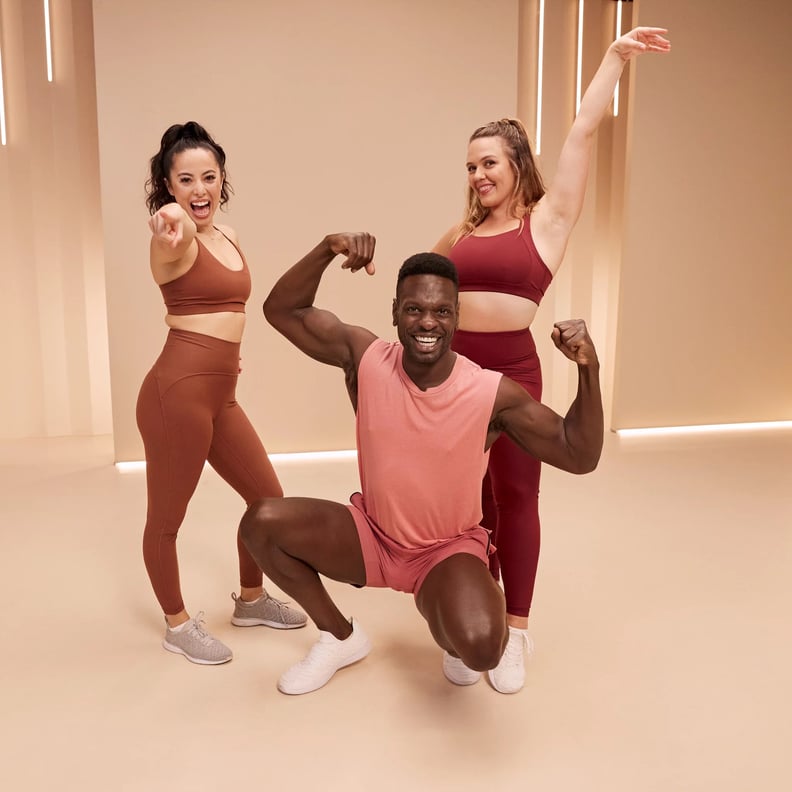 POPSUGAR Studios
POPSUGAR Studios
The sun is out, temps are soaring, and carefree summer vibes abound. Why not channel that energy into your workout routine? This five-day break-a-sweat workout challenge, courtesy of Class Fitsugar, is all about celebrating the season with movement.
You'll join Supernatural coach Raneir Pollard and celebrity trainer Jenna Willis for five different at-home-friendly workouts, all 30 minutes or less. You'll blast through some standing-cardio routines, full-body HIIT sessions, a booty and thigh workout, and a Tabata session. The goal: get moving every single day — and, yes, break a sweat.
You won't need any equipment for these workouts, just a mat or soft surface to train on . . . and probably a towel. These are some of our sweatiest workouts (and some of our funniest trainers), so you're sure to get breathless and have a good time in the process.
Sound like a plan? Check out the challenge on YouTube, or watch the workouts here. Either way, you'll be leaving drenched with a smile on your face.
Day 1: 30-Minute Standing HIIT Workout
Welcome to challenge day one! What's great about this standing HIIT routine is that you can take it anywhere you want to work out — think: a park, a waterfront pathway, a deck, a beach, a hotel room with a questionable carpet — no mat or clean floor needed. All you need are 30 minutes, space to move, and this video cued up with Willis leading the way.
Day 2: 30-Minute Standing Cardio HIIT Workout
If you want to do cardio without hopping on a machine or heading outside, this no-mat-needed bodyweight HIIT workout led by Pollard is bound to be your new go-to. In 30 minutes, you'll sweat it out with high-energy moves like squats, skaters, jumping jacks, and fast feet to get your heart pumping.
Day 3: 10-Minute No-Equipment Booty-and-Thigh Workout
Day three's workout is only 10 minutes long, but it gets a lot done. Willis will lead you through a series of exercises that work every inch of your glutes, hips, and thighs, including sumo squats, glute bridges, and plank kickbacks. (That's right; you'll get a bit of a core workout, too.) You'll need a mat or soft floor for this one. Ready?
Day 4: 30-Minute No-Equipment Advanced Tabata
This 30-minute, total-body Tabata workout with Pollard is described as "advanced" because, TBH, it's not easy. That said, he offers many modifications and variations so you can join regardless of your fitness level. Grab a mat — and probably a towel — for this one. It's going to get sweaty.
Day 5: 10-Minute, No-Equipment Cardio HIIT
Ready to bask in all your hard work and finish strong? This quickie 10-minute bodyweight HIIT with Pollard has all the "crushed it" vibes you need for the last day of the challenge — and plenty of moves to get your lungs burning, too. Power through this workout, then pat yourself on the back; you did it!