5 Moves, 5 Minutes: Your Quick Cardio Warmup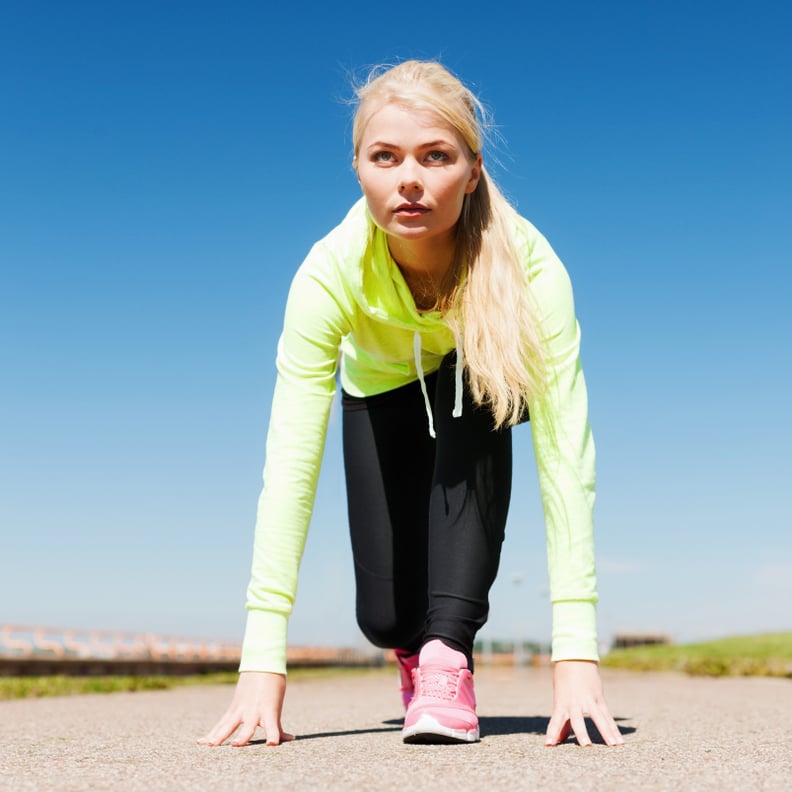 You don't need to spend a lot of time warming up for a workout, but that doesn't mean it's not important. Warming up your major muscle groups helps prevent injury and gets the blood flowing and body warm — essential in this Winter chill! Before your next workout, try this short and efficient routine that works your entire body. Move through each exercise for 30 seconds, then repeat the circuit a second time. In just five minutes, your body will be prepped for an awesome workout. Source: Shutterstock
01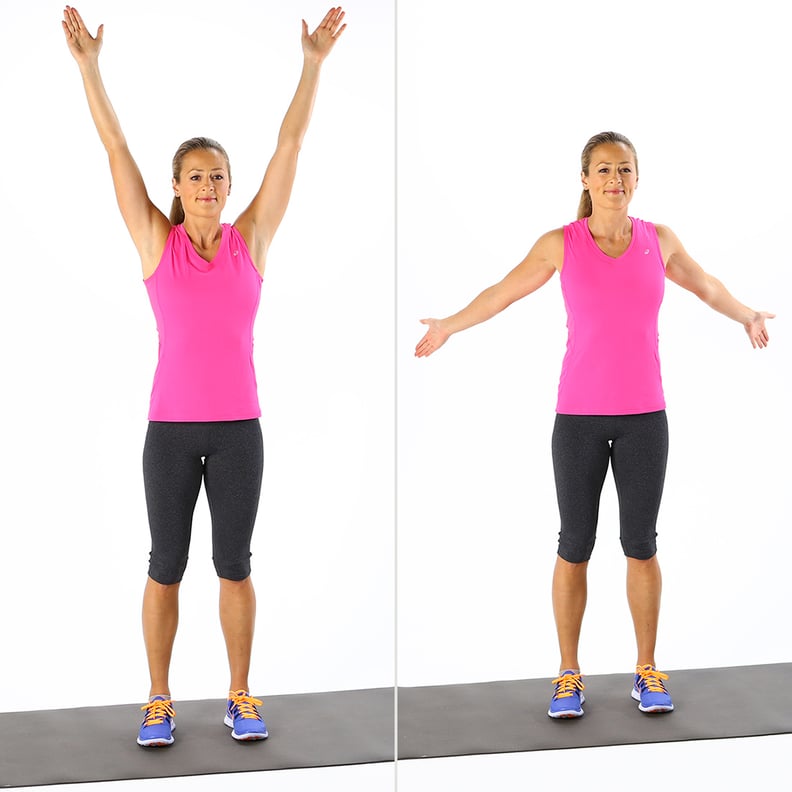 Overhead Arm Circles
Warm up shoulders and chest with this easy-to-follow move.
Stand with feet hip-width apart.
Inhale and lift your arms up overhead with your palms facing forward, and exhale as you rotate your arms back behind you, keeping your palms facing forward.
Make large arm circles backward 15 seconds. Then, repeat in the opposite direction (toward the front of your body) for an additional 15 seconds.
02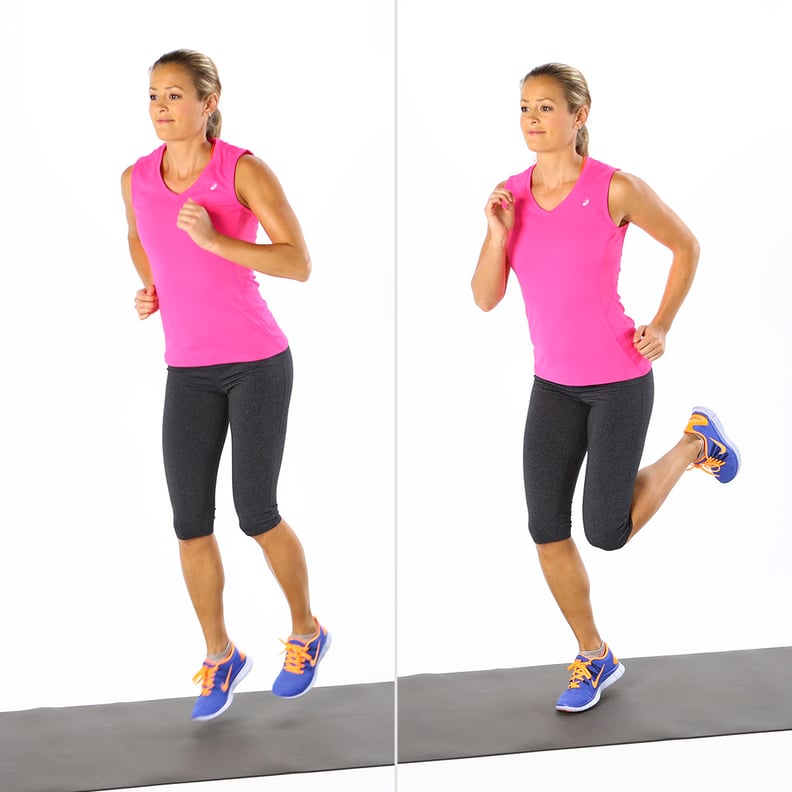 Butt Kickers
Get your heart pumping and warm up quads with this appropriately named exercise.
Stand tall on the balls of your feet, hips-width apart.
Similar to jogging in place, bring (or "kick") your heels to your butt rapidly, alternating legs for 30 seconds.
03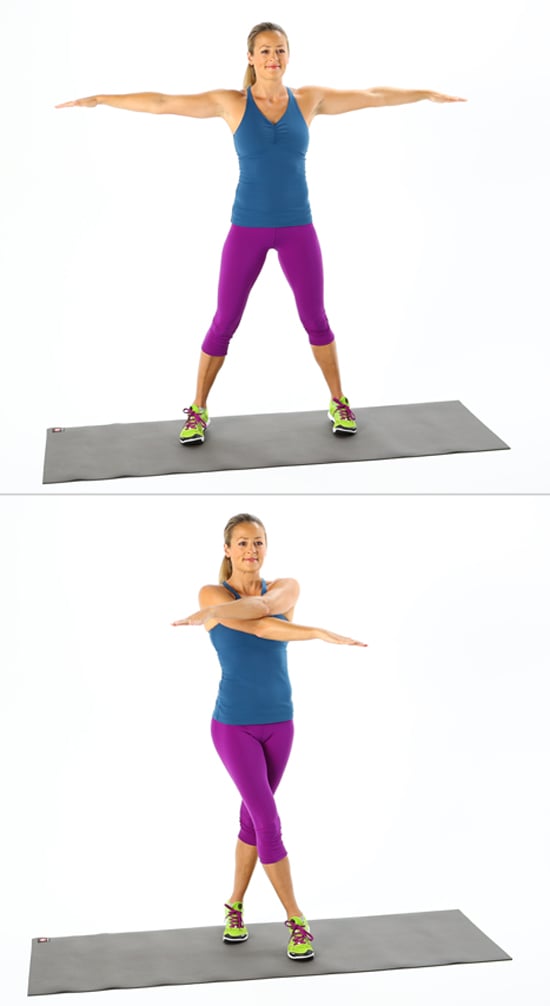 Cross Jacks
Tone your arms and legs with this variation of classic Jumping Jacks.
Stand with your feet shoulder-width apart and extend your arms straight out to either side with palms facing down. This is the starting position.
Jump and cross your right arm over your left and your right foot over your left. Jump back to the starting position, then cross with the opposite arm and foot.
Continue alternating sides and repeating this movement for 30 seconds. Don't allow too much time for recovery between jumps so you keep your heart rate up!
04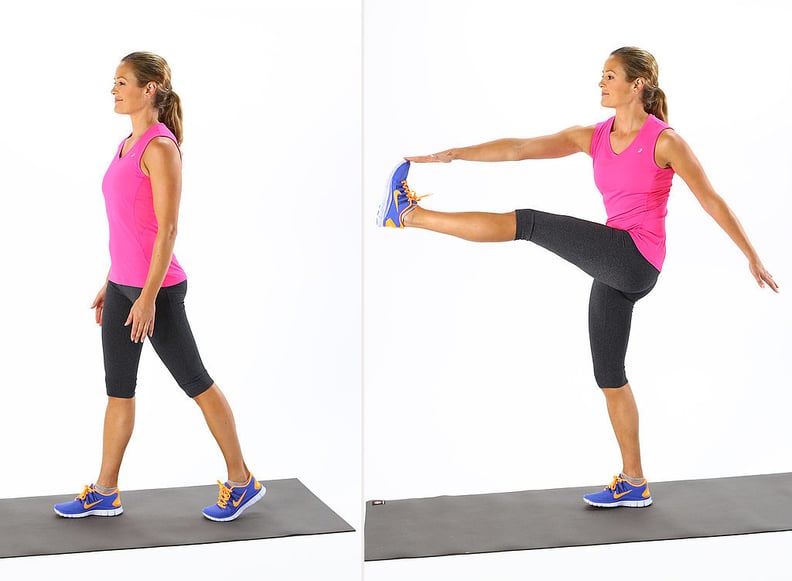 Toy Soldier
Warm up hamstrings with this playful move. Make sure you stand somewhere where you have plenty of room to walk.
Step forward with your right foot, and swing your left leg out in front of you, chest high or as high as you can go. Keeping your back straight, reach out with your right hand to try to touch your toes.
Lower your left leg down a little bit in front of you. As you step forward, swing your right leg up to repeat the movements on your right side (using your left hand to touch your toes and grab your foot).
Repeat, alternating legs for 30 seconds.
05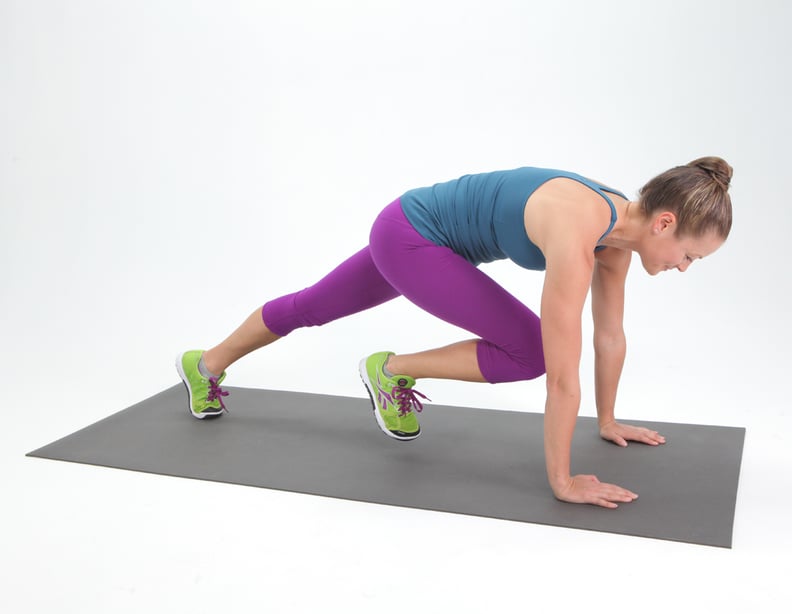 Mountain Climbers
Fire up your core with one of our favorite bodyweight exercises; it's a great addition to any dynamic warm-up routine!
Start in a traditional plank — shoulders over hands and weight on just your toes.
With your core engaged, bring your right knee forward under your chest, with the toes just off the ground. Return to your basic plank. Switch legs, bringing the left knee forward.
Keep switching legs, and begin to pick up the pace until it feels a little like running in place in a plank position.
Continue "running" in your plank for 30 seconds.
Once you complete the circuit, remember to repeat it a second time
for the perfect five-minute warmup!