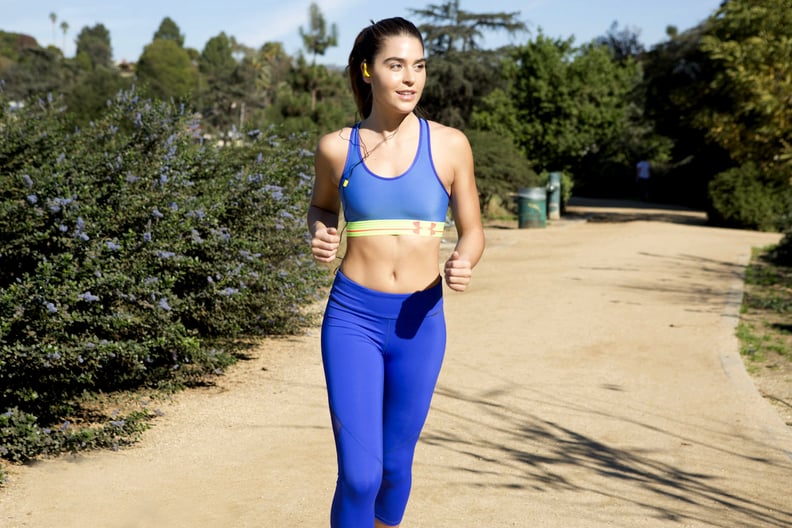 POPSUGAR Photography | Kat Borchart
POPSUGAR Photography | Kat Borchart
The right soundtrack keeps you motivated during any race. If you currently run an eight-minute mile, each of these tunes is the perfect pace — 170 bpm — to help you keep time during your next 5K. The indie-heavy playlist also offers a taste of rap and classic rock, but the most important thing is that every pick is powerful and upbeat. Subscribe to the Spotify playlist, then keep reading for the full list of tracks.
"Swept Inside" — Future Islands
"Not Fair" — Lily Allen
"The Golden Age" — The Asteroids Galaxy Tour
"Too Too Too Fast" — Ra Ra Riot
"Good Life" — Kanye West featuring T-Pain
"Let's Build a Home" — The White Stripes
"Runnin' Down a Dream" — Tom Petty
Remember, you will need to download the free Spotify software or app to listen to our playlists.