Adidas UltraBoost X Parley Women's Sneakers
Adidas Unveils the Freshest UltraBoost X Kicks, All Made From Ocean Plastic
As POPSUGAR editors, we independently select and write about stuff we love and think you'll like too. POPSUGAR has affiliate partnerships, so we get a share of the revenue from your purchase.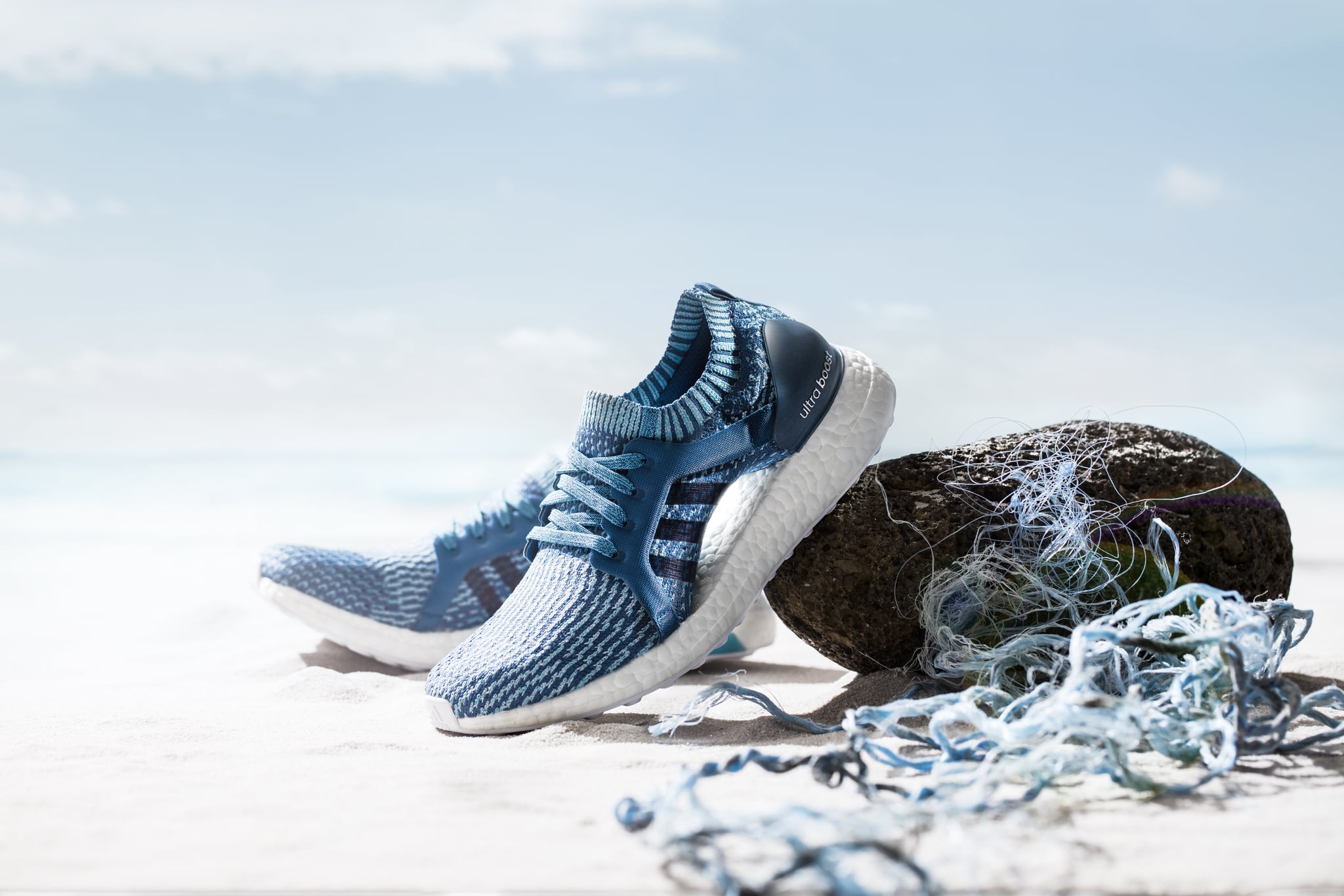 Last November, Adidas had everyone obsessing over its collaboration with Parley and the UltraBoost Uncaged shoes, which were not only totally cute but also made from "up-cycled marine plastic waste." Now, Adidas has unveiled a new collection with Parley for the Oceans, including a women's UltraBoost X ($200) that we cannot wait to get our hands on.
It's not the gorgeous blue colorway that drew us to the shoe, or even the comfortable UltraBoost X design — it's the fact that each pair was made from approximately 11 plastic bottles. The Primeknit upper is "built with yarn spun from reclaimed and recycled ocean trash." Adidas and Parley have found an incredible way to put ocean waste to good use . . . not to mention, the shoes are as fresh as can be.
The new women's UltraBoost X Parley kicks will be available on May 10 online and at Adidas stores. The collaboration also includes a men's UltraBoost Parley shoe ($200), a men's UltraBoost Uncaged Parley shoe, and more eco-friendly athletic wear.