What Is the Adidas Parley Ocean-Waste Shoe?
Adidas Just Launched a Gorgeous New Sneaker Made of Ocean Plastic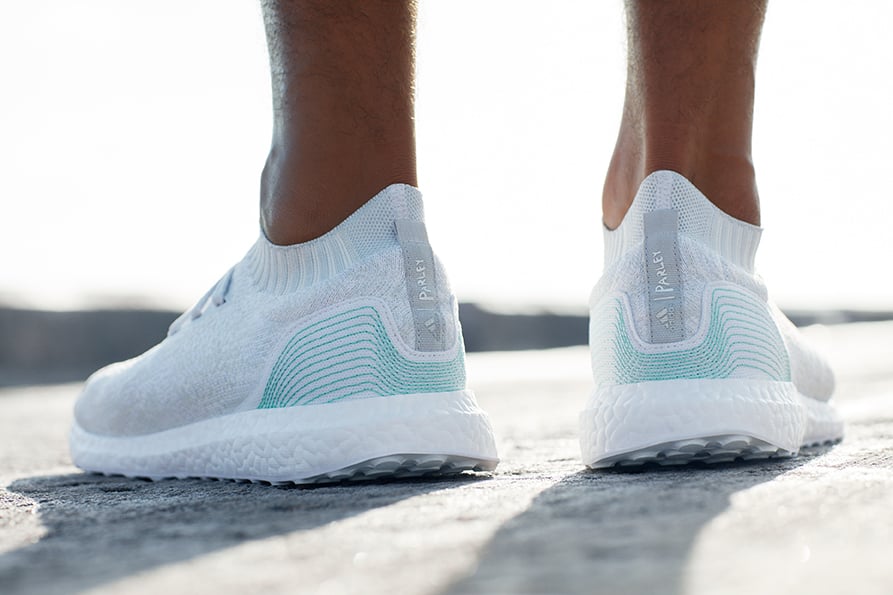 Show us a beautiful new Adidas shoe and we're sold. Show us a beautiful new Adidas shoe that's also made from "up-cycled marine plastic waste" to cut down on environmental pollution and we're doubly sold.
The Adidas UltraBOOST Uncaged x Parley — available mid-November, retailing at $220 — is as stunning and stylish as it is great for the environment (bonus: the UltraBOOST style is incredibly comfortable for running, and an editor favorite!). The entirety of the Parley model in particular is made of recycled materials, as noted in a press release, with a "knitted upper created with 95-percent Ocean Plastic and 5-percent recycled polyester. The laces, heel cap base material, heel webbing, heel lining and the sock-liner cover are made of recycled materials."
Here's why the ocean plastic thing is so important: our waste is getting dumped in the ocean, the fish in the ocean eat the trash, and we eat the fish . . . so as the video (below) says, we're literally eating our own garbage. What's more, it's killing sea life and destroying the ecosystems. According to sustainablecommunication.com, 14 billion pounds of trash are dumped into our oceans yearly. ScienceMag.org reported that "about 4 million to 12 million metric tons of plastic washed offshore in 2010 alone." So . . . from what it sounds like, Adidas has a lot to work with, and they're off to a great start cleaning up the planet, one pair of gorgeous sneakers at a time.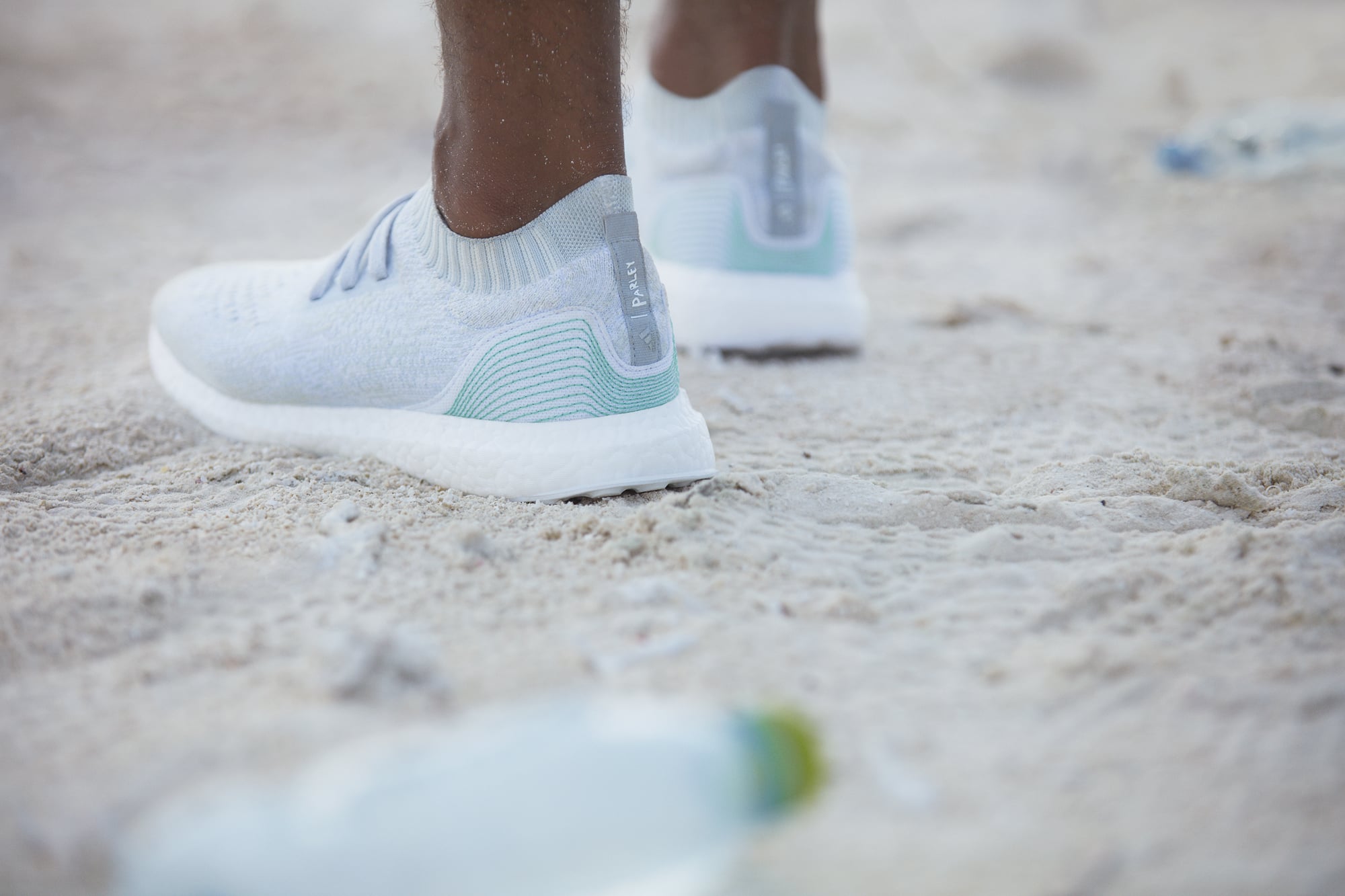 The UltraBOOST Uncaged x Parley is super sustainable, super stylish, and super supportive for your running . . . meaning everyone's going to want one of these. You'll have to be strategic, because only 7,000 pairs will be available. So of course we already signed up to get notified when they're available to buy (go on . . . get on it!).