Advice For Motivating During the Marathon
Remember This Expert Advice When You Hit That Marathon Wall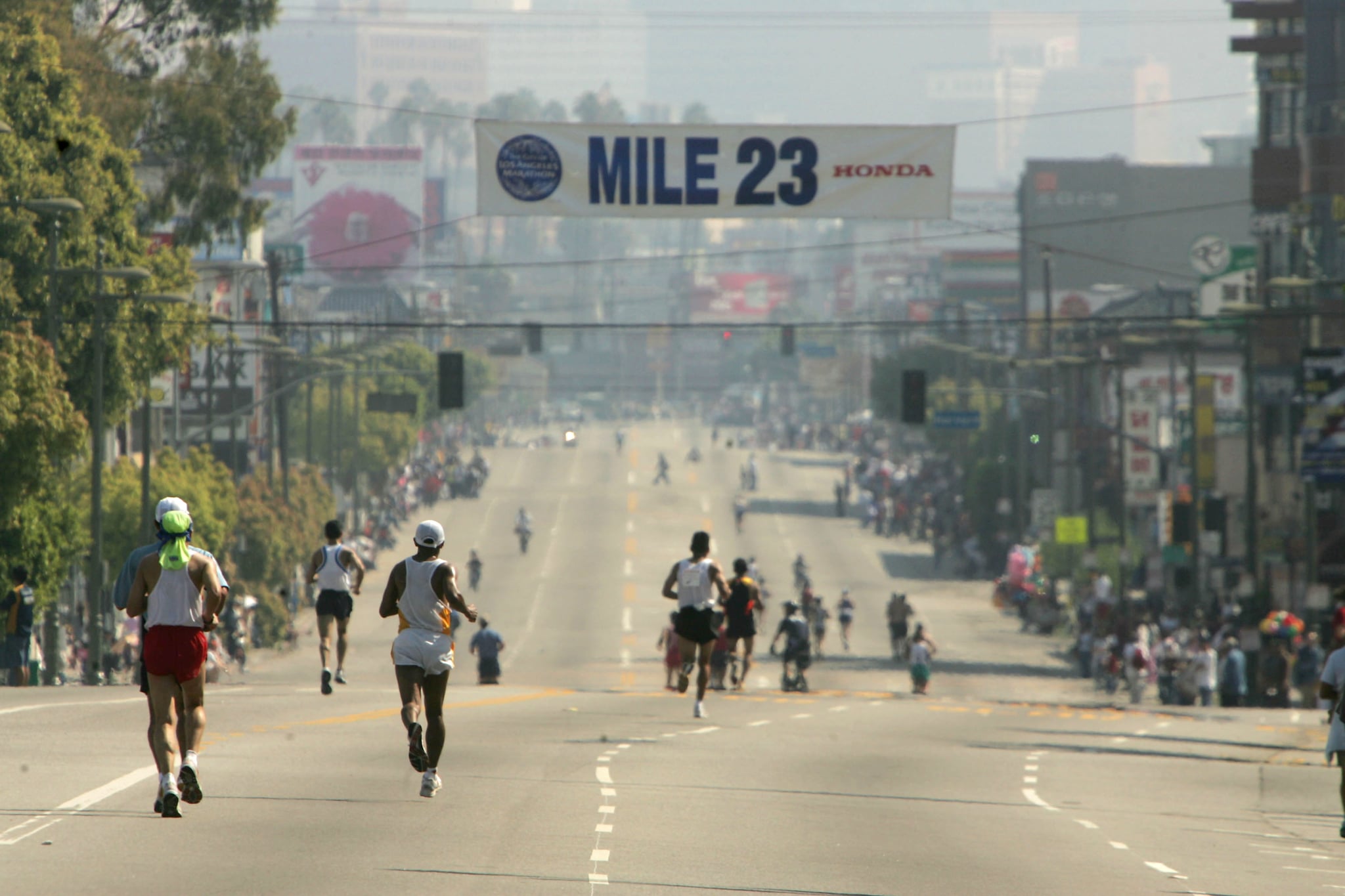 I recently ran the relay half marathon at the Asics Los Angeles Marathon (as a guest of Asics), but before I did I was able to listen to words of wisdom from some of the company's top athletes, who shared how they get over nerves on race day during a shakeout run. The next morning, as I ran through the course in uncharacteristically warm Winter weather, their expert advice definitely helped propel me to the finish line, especially when I felt like slowing down. Chances are, you'll find a marathon-worthy mantra from this lineup of elite female athletes too.
Alysia Montaño, five-time USA outdoor champion in the 800 meter and winner of the 600 meter at the 2015 USATF Indoor Track and Field Championships: "I like to pull out all my positive weaponry when it comes to competing and racing just because we're human and negative thoughts come in. As soon as they come in I like to pop that bubble with a positive thought."
Sarah Hall, middle-distance runner and 2011 Pan American Games gold medal winner in the 3,000-meter steeplechase: "As I've been doing longer workouts one thing I think about is not thinking about how far I have to go, but focusing on the mile that I'm in. Run the mile that you're in and don't think about the ones to come. Be in the moment and do that well."
Deena Kastor, 2004 Olympic bronze medal winner and American record holder in the marathon: "A lot of times it's spinning what your thoughts are into something with a more positive light, really taking those opportunities when the going gets tough: 'My left hamstring is tightening up — well, my right one feels amazing!' Your thoughts are your choice and so for every thought that comes through your mind make sure it's working for you and not against you."
Queen Harrison, 2008 Olympian and 2014 100-meter hurdle runner-up at the US Championships: "The biggest thing I like to remember is be confident in my training and realize that I've done all the work at home. My workouts have all been run, and so it's just about going to the race being excited about showing off all that training."