Alex Morgan Sports Illustrated Swimsuit Issue Cover 2019
See the Emotional Moment Alex Morgan Found Out She's a 2019 SI Swimsuit Issue Cover Star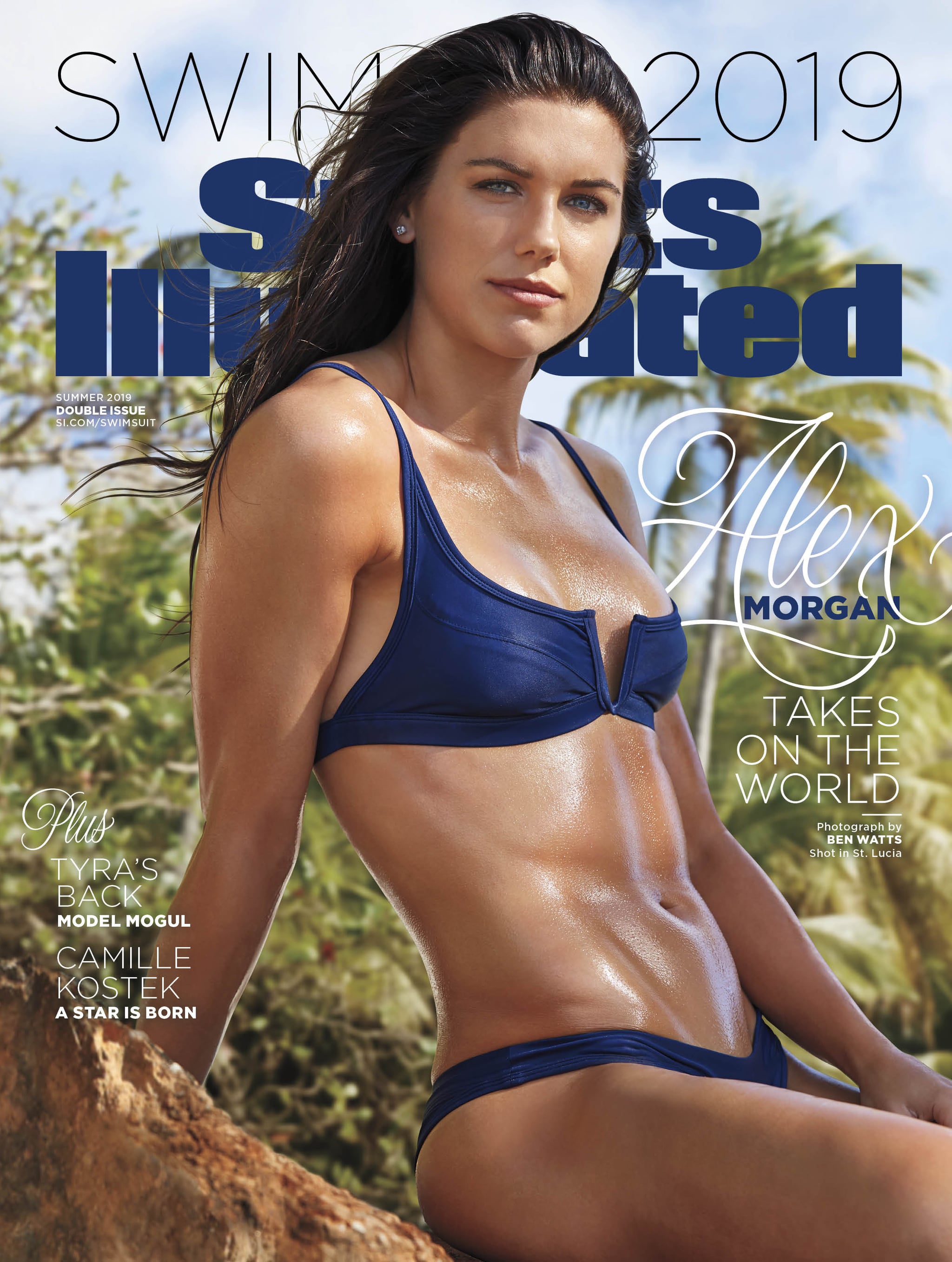 Alex Morgan is "shattering perceptions." The 29-year-old US soccer star and Olympic gold medalist made her third appearance in the highly coveted Sports Illustrated Swimsuit Issue, and this year, she's a cover model! Joining supermodel Tyra Banks and SI Swimsuit Rookie Camille Kostek, Alex has a lot to be proud of. "The three women that make up the covers of the 2019 Sports Illustrated Swimsuit Issue represent the brand in the most powerful way possible. While each individual woman is so unique, they come together cohesively to tell a spectacular story," SI Swimsuit Editor MJ Day said in a press release. "Alex Morgan stands for feminine strength and power."
Over the last few years, the SI Swimsuit issue has featured powerful women not only because of their professions or appearances, but also for the causes they represent. Alex uses "her voice to fight for gender discrimination and equal pay," MJ added. She also selected three of her US National Women's Soccer Team teammates to join her in the photo shoot. Megan Rapinoe, Crystal Dunn, and Abby Dahlkemper "exemplify the strength, individuality and femininity that exist not only in sports, but also in women in general."
In April, the women filed a gender discrimination lawsuit against the US Soccer Federation, and while they aren't able to speak in detail about the lawsuit, they have been paving the way for equal pay, as well as equal opportunities for female athletes off the field. As the women prepare for the World Cup this Summer, they are entirely focused on winning, and it's awesome to see Alex and her teammates featured in the world-renowned SI Swimsuit Issue.
"Although she is a team player in every sense of the word, Alex Morgan is so much more than just an elite athlete," MJ said in Alex's cover story. "From winning a World Cup, to fighting for fair and equal compensation for women, along with the rest of the US Women's soccer team, she represents all that is confident, strong and beautiful." Watch the incredible moment Alex found out she was on the cover below, and prepare to be inspired.
.@alexmorgan13's #SISwim 2019 cover reveal will make your day pic.twitter.com/UDhFYiXQq5

— Sports Illustrated Swimsuit (@SI_Swimsuit) May 8, 2019
The 2019 Sports Illustrated Swimsuit Issue is on sale now.
Image Source: Ben Watts/SPORTS ILLUSTRATED