Ben & Jerry's New Dairy-Free Flavors | February 2017
Ben & Jerry's Just Released 3 New Dairy-Free Flavors and We're Losing Our Vegan Minds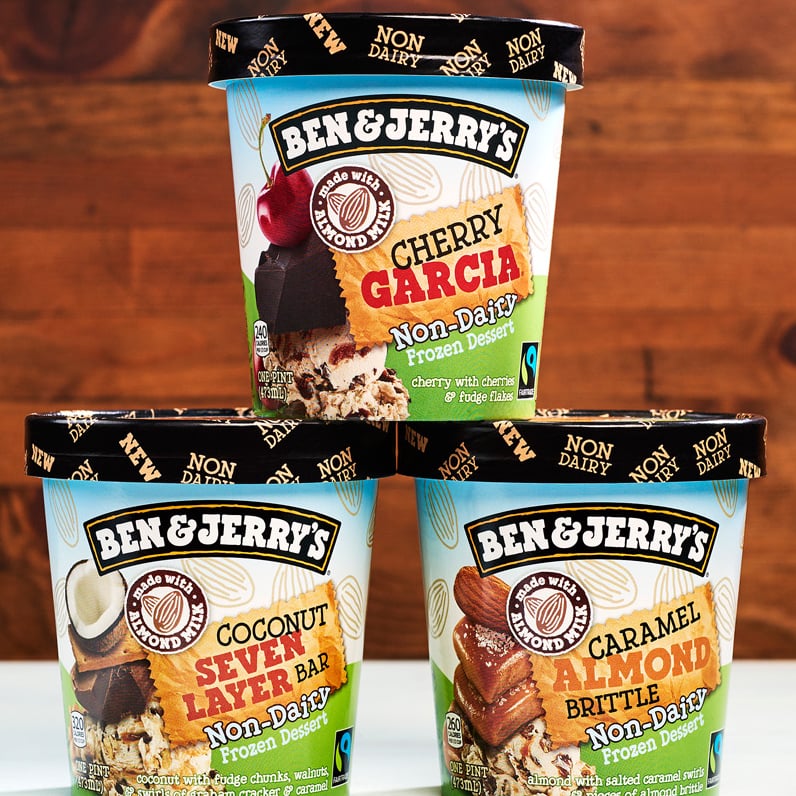 Last week, we stumbled upon this mystery superhero who speculated that our ice cream dreams were coming true and that Ben & Jerry's had some new dairy-free flavors on the way. Now the rumors have been confirmed, and excuse us while we run to the store. In honor of the one-year anniversary of selling dairy-free desserts, Ben & Jerry's announced the release of THREE new flavors, two of our classic favorites sans-dairy and one brand-spankin'-new drool-worthy flavor.
Two fan favorites — Cherry Garcia and Coconut Seven Layer Bar — have been revamped and made with almond milk to give us the dessert of our dreams, and the new flavor might be even more mouthgasmic. The new flavor, Caramel Almond Brittle, is also made with almond milk and filled with salted caramel swirls and pieces of almond brittle. Need we say more? See you later, Lactaid pills, we won't be needing you anymore before satisfying our sweet cravings.
Apologies for the late notice, but if we had plans tonight, we're going to have to reschedule. We've got a date with our two favorite men, Ben and Jerry, and three pints of the new dairy-free, certified-vegan flavors.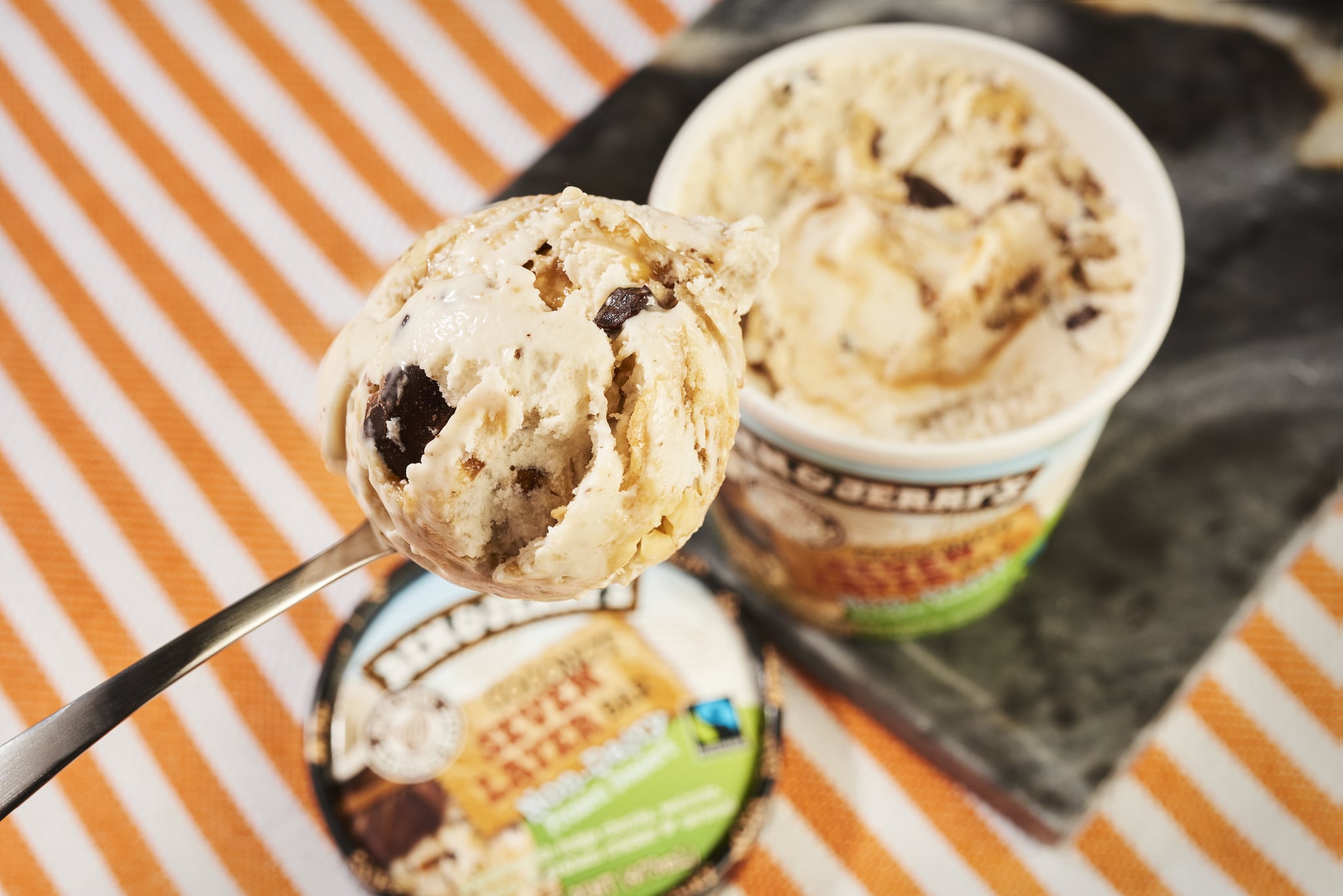 This post was originally published on February 15, 2017.