Best Back Exercise: Single-Leg Deadlift With Row
This Move Is Guaranteed to Tone Your Entire Backside
Your backside. Chances are, if you don't look at it regularly in the mirror, you forget to work it. Having a strong back helps reduce aches and pains from living a sedentary life. A strong butt not only looks good, but it also keeps your lower back, hips, and knees healthy. To keep your entire backside strong while challenging your balance and core, try this multitasking move: single-leg deadlift with row.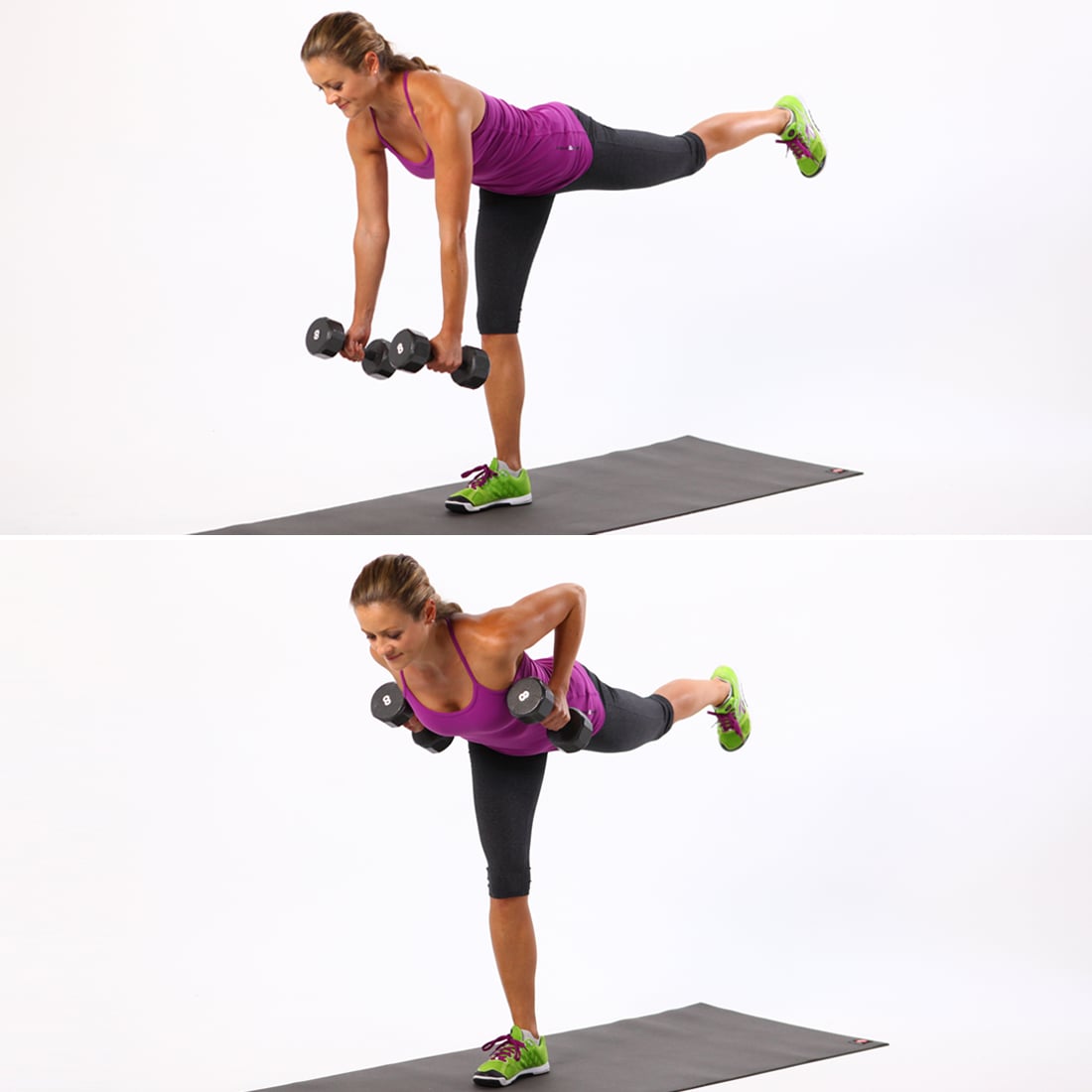 Stand up straight, and hold two dumbbells with palms facing each other.
Lift your left foot up a bit, and balance on your right leg. Keeping your back neutral, lean your entire torso forward while raising your left leg, which should stay in line with your body.
Holding this position, perform a row by bending your elbows back so that the dumbbells meet the sides of your chest while squeezing your shoulder blades together. Lower weights back toward the floor.
With your back straight, return upright, coming to your starting position, to complete one rep.
Do 10 to 12 reps on each side to complete a set.
Make sure you are adequately warmed up before doing this exercise — you don't want to pull a hamstring. Here's a short warmup that will definitely do the trick.
Related: The Moves You Should Be Doing For a Perkier Butt
Image Source: POPSUGAR Photography