Breyers Nondairy Ice Cream Review
Breyers Just Made All My Vegan Dreams Come True
I was hitting up the grocery store for, you know, the usual — kale, bananas, avocado, and rolled oats — and then I turned down the ice cream aisle, planning to stock up on eight a couple pints of dairy-free Ben & Jerry's, but I screamed out loud when I saw this! I was so fricking excited, I almost accidentally pushed my cart into an 80-year-old woman walking by. Breyers now has nondairy ice cream!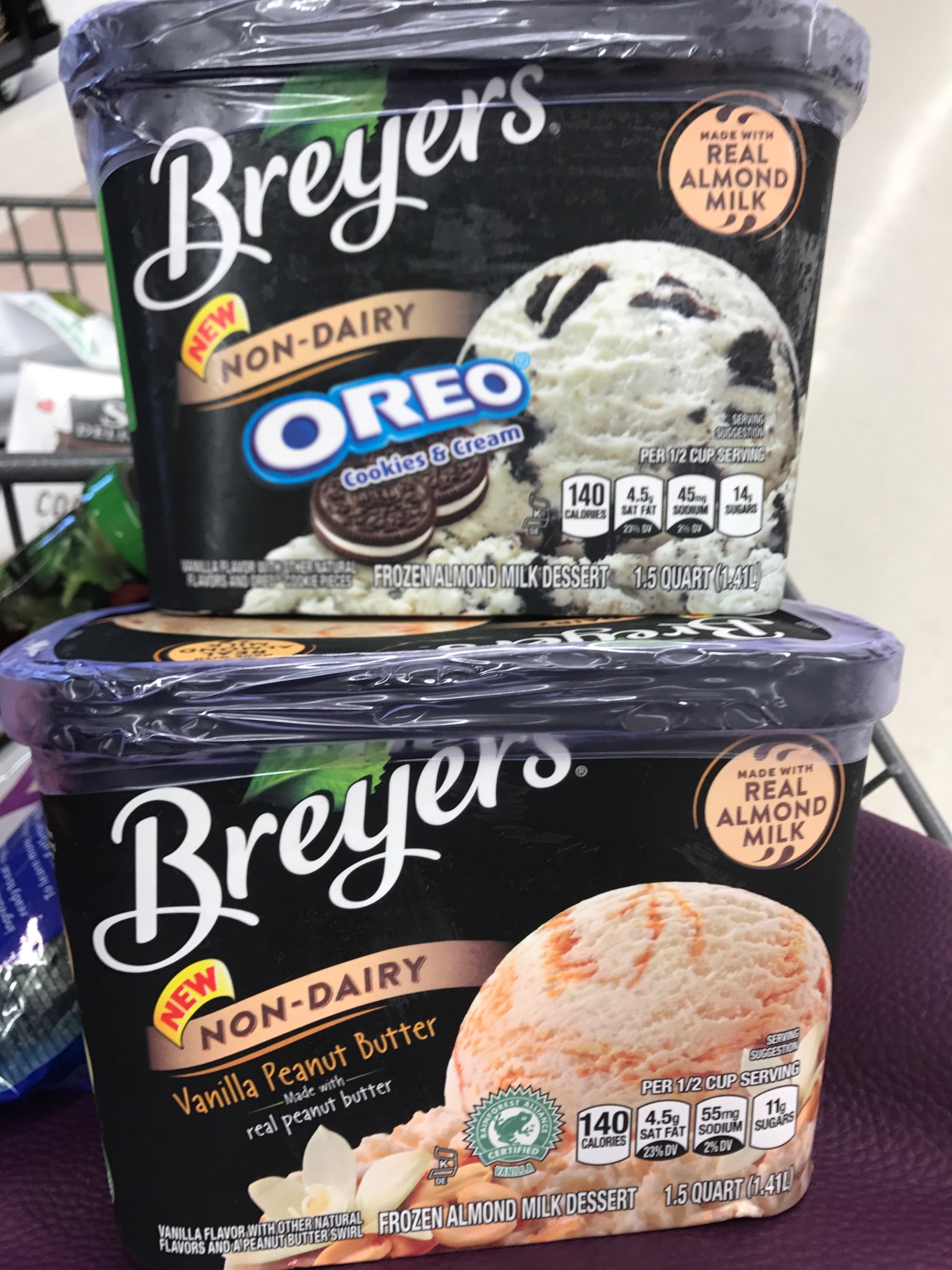 Of course I had to buy the two flavors they had, Vanilla Peanut Butter and Oreo Cookies & Cream. Made with almond milk, this nondairy dessert tastes just as light and airy as the original Breyers ice cream. It's soft and sweet and no one would guess it's dairy-free — the proof is in the fact that my ice-cream-obsessed husband polished off one entire container in a matter of two days.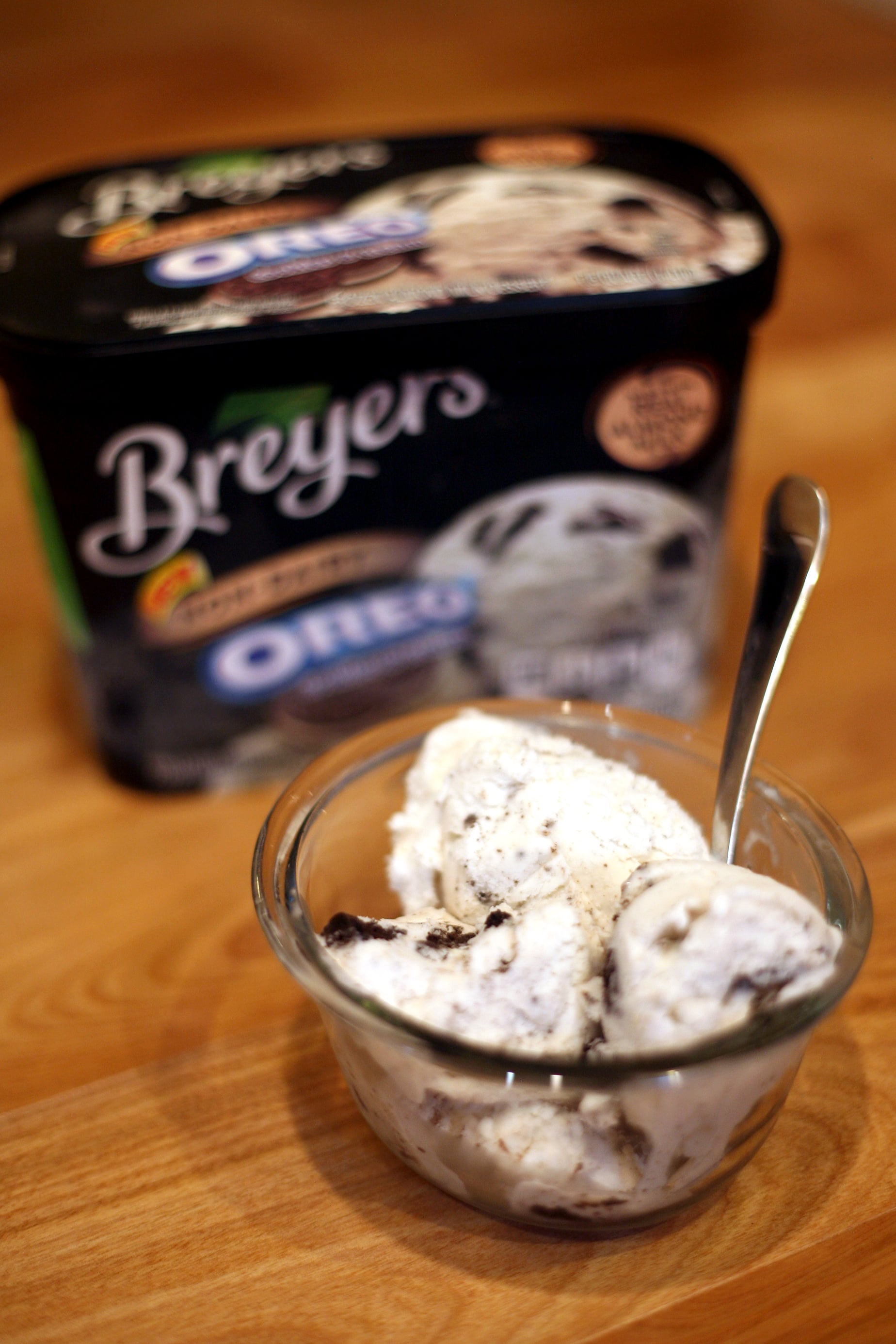 Each half-cup serving of the Oreo Cookies and Cream is 140 calories and offers one gram of protein — so it's healthy for us, right?! A half-cup serving of Ben & Jerry's P.B. & Cookies will run you 290 calories! You could eat two servings of the Breyers for the same amount of calories! Plus, these 48-ounce cartons are around $4, while a much tinier pint of B&J's is closer to $6.
If you're not eating dairy because you're vegan, Paleo, or lactose intolerant, get yourself to the nearest grocery store and pick up a carton (or five) of these Breyer's nondairy frozen desserts. I found them right next to the regular Breyers ice cream, but your grocery store might keep all the nondairy treats in one place. If you don't see them, ask, because you need to try these!