Charlene Dipaola PCOS Diagnosis Hip Shake Fitness
A PCOS Diagnosis Inspired This Woman to Get Healthy and Start a Fitness Company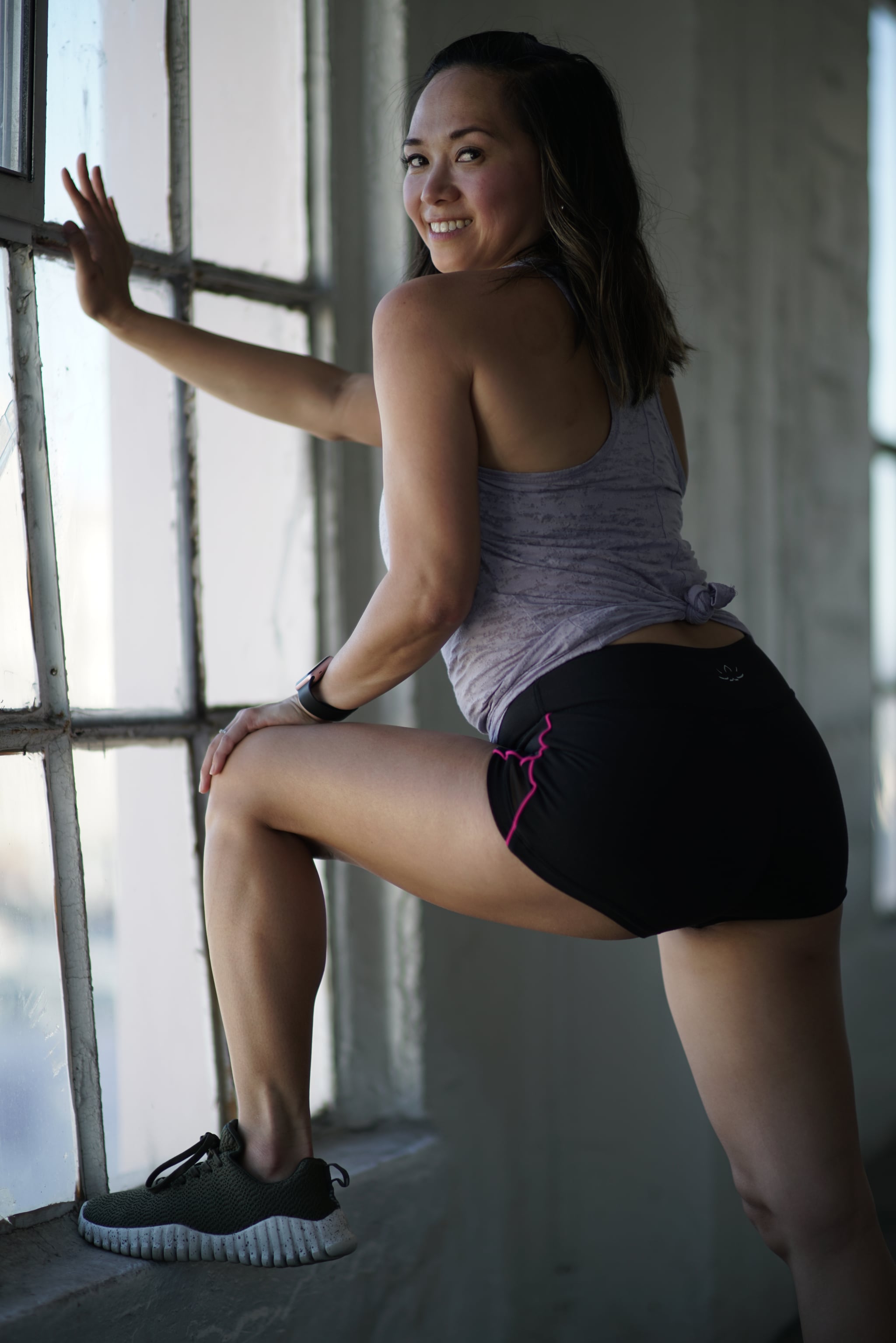 After a year of trying to start a family with her husband, Charlene Dipaola finally sought counsel from fertility doctors. She found out that her testosterone levels were high, her blood sugar was "borderline diabetic," and her menstrual cycles were long — Charlene was battling PCOS (polycystic ovarian syndrome).
"I honestly didn't know anything about PCOS," Charlene told POPSUGAR. "It was great to understand what I had, but very hard to accept the fact that it would be more difficult for us to have kids." Due to the nature of the chronic condition, women with PCOS struggle to ovulate and thus suffer from fertility issues. "It's been three years since we started our journey of wanting to have a family," Charlene said. "We've had three IUIs and two IVFs and unfortunately, we haven't been blessed with a baby yet. I'm cautiously optimistic, but I continue to have hope."
In addition to taking her medications, Charlene knew there would be another surefire way to balance her hormones and fight back — with fitness. Exercise is one of the most common treatments doctors recommend for PCOS. And Charlene didn't just want to get fit; she wanted to help other women along the way.
"I channeled my personal frustrations and emotional baggage from dealing with PCOS into creating Hip Shake Fitness," she said. Hip Shake is a dance workout subscription platform that creates simple, fun workouts and "custom programs for different body types." As an adjunct professor for digital analytics at UCLA, Charlene combined with her skills with her love of dance (she has been dancing since age 7) to launch her dream program. "I always associated dancing with having fun; ballet class was fun, going out and dancing with friends was fun . . . it made me happy."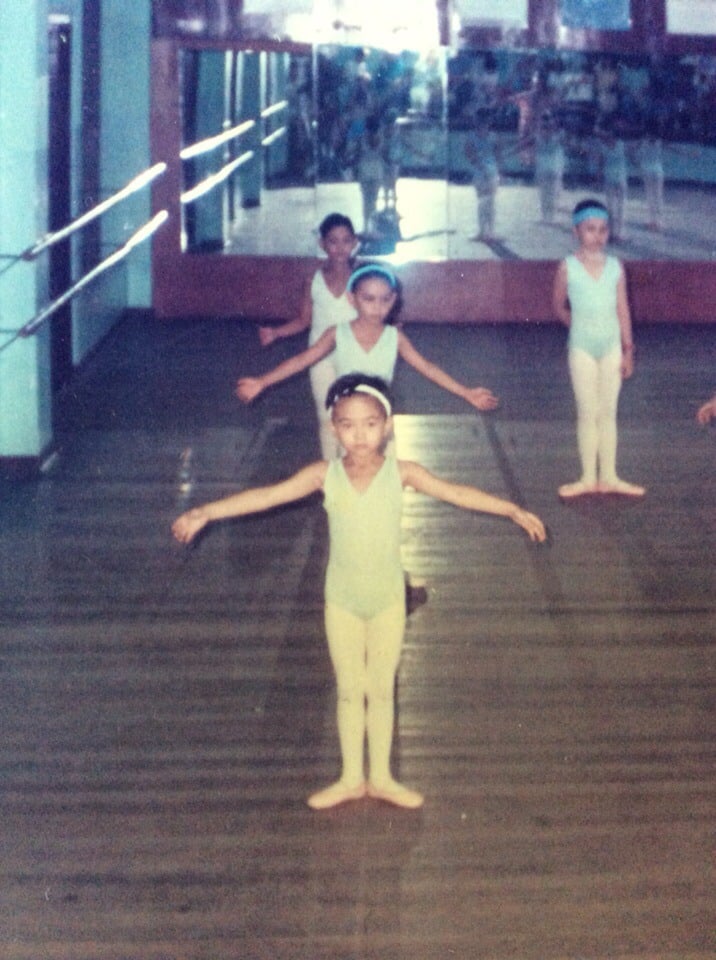 A young Charlene in her early ballet days.
She had a hard time finding local dance workouts that worked with her schedule and her budget. Through her own curiosity and needs, she delved into the world of online fitness, but she still didn't find anything that really made sense for her. She wanted the on-demand ease of YouTube, but with a community. "I couldn't find that so I created it."
"It's not about being skinny or looking a certain way — it's about accepting the issues we're dealt with and making sure that we make time to take care of ourselves and our happiness. In my case, it's making time to dance like nobody's watching."
Launching her platform — and putting herself out there in dance videos — hasn't come without her fair share of struggles, too. "As someone who dances in the videos and puts myself out there, it has been crazy how much dancers are judged by how they look or how good they are," she said, citing one of her most viewed videos and negative racial comments targeted at her specifically. "I have gotten a lot of hate and negativity from doing something I love!" But it only fueled Charlene to work harder at creating an inclusive space.
"This has made it even more important for me to make sure that at Hip Shake Fitness, we are very body positive and our community is inclusive," she said. "We welcome people from all ages, races, and abilities. We always want our users and followers to know that everyone is allowed to dance."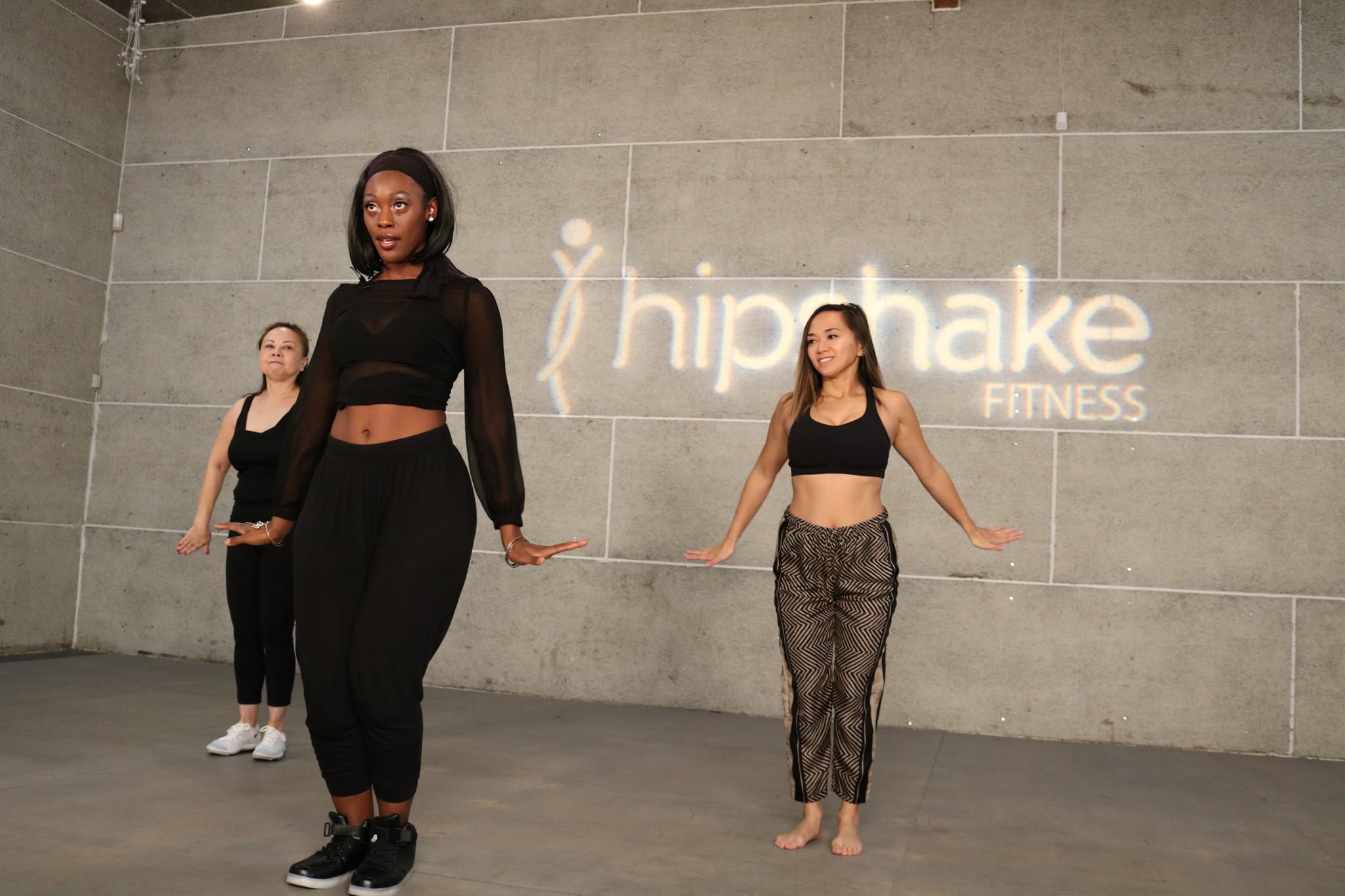 Charlene (right) in a video for Hip Shake Fitness.
Aside from the success of her business, she's already seeing and feeling results from her lifestyle changes. "Working out isn't just something I do for fun," she said, though she does have fun dancing! "It's something I make sure I do because it helps me be healthier and feel better emotionally and mentally. Being active actually helps balance my hormones. I still think it's crazy how different parts of our body are connected."
In conjunction with her fitness routine, Charlene also overhauled her diet and cut her sugar intake to treat symptoms (glycemic load and insulin levels are big factors with PCOS), which she said was "really hard" but which has eradicated the migraines she's had since childhood, given her a major energy boost, and helped her lose weight and gain muscle. She also said "dancer calves are definitely a plus!"
"It's important for me to share my own personal journey," she said. "I struggle with these issues and infertility, but I want to be able to reach out to other women and let them know that they are not alone. It's not about being skinny or looking a certain way — it's about accepting the issues we're dealt with and making sure that we make time to take care of ourselves and our happiness. In my case, it's making time to dance like nobody's watching."
Though Charlene still hasn't been able to conceive, she hasn't given up. "We are planning to keep trying," she said. "The whole process has been an emotional roller coaster, but I am very lucky to have a supportive husband who never fails to remind me that he loves me with or without kids."
Image Source: Charlene Dipaola