CrossFit Kettlebell Workout
You Only Need 1 Kettlebell For This Total-Body Workout That'll Crush You in 10 Minutes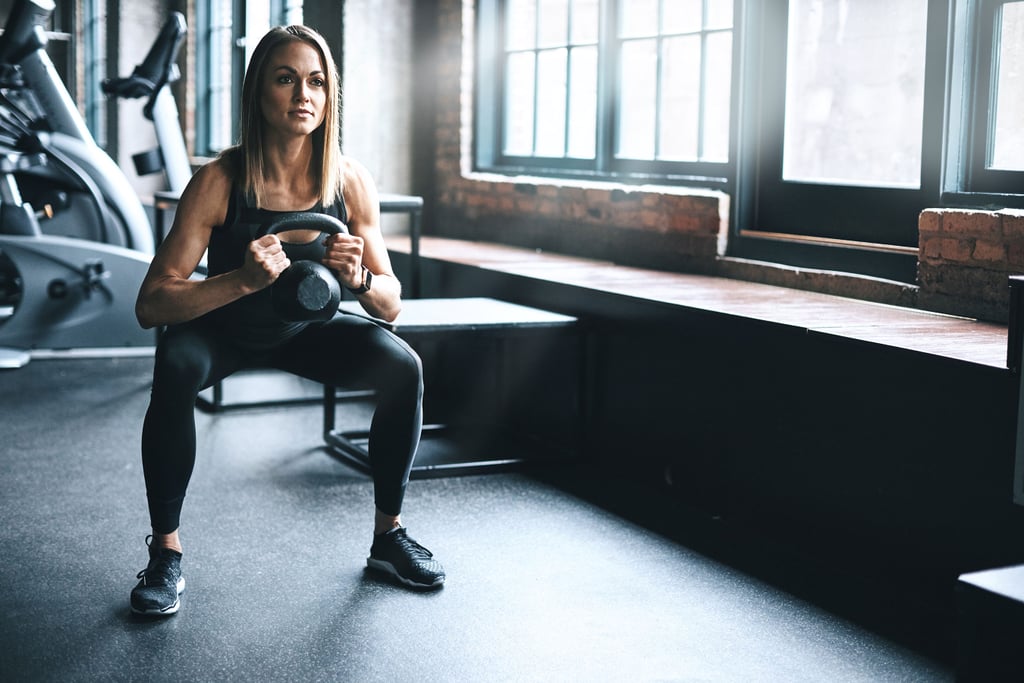 Do you steer clear of kettlebells because you're not exactly sure how to use them? Well, it's time to put down the dumbbells you always use, grab a kettlebell, and try this great (and fun!) workout! Bonus: you only need one kettlebell. Just one.
This CrossFit workout involves three basic moves that mainly focus on strengthening the lower body, but your arms and abs will get worked, too. Jade Jenny, head CrossFit coach and owner of Champlain Valley CrossFit, said it's important to work one side at a time and do lateral movements to target your muscles differently, helping you get stronger. You do both in this WOD (workout of the day).
Be warned, though: even though this workout is only 10 minutes long, there's no rest, and your legs, butt, and arms will be smoked by the end. But that's what we love about these CrossFit WODS — they're fast-paced and intense, and they make us feel like a badass! Jade's advice is to just keep moving, and once the timer goes off, it'll take a few minutes to catch your breath, but you will feel absolutely pumped!
CrossFit Kettlebell Workout
Equipment needed: A light to medium kettlebell (five to 35 pounds)
Directions: After a five-minute dynamic warmup, complete as many rounds as you can of this three-move workout (with no rest) in 10 minutes. End with a cooldown, such as these leg stretches, or grab a foam roller for your legs and butt.
10-Minute CrossFit Kettlebell Workout
24 1-arm kettlebell swings (12 per side)
12 kettlebell squats
12 lateral burpees (jump over the kettlebell)