Does CBD Salve Work For Muscle Pain?
This CBD Salve Is Like a Natural Replacement For Icy Hot — and I Am Sold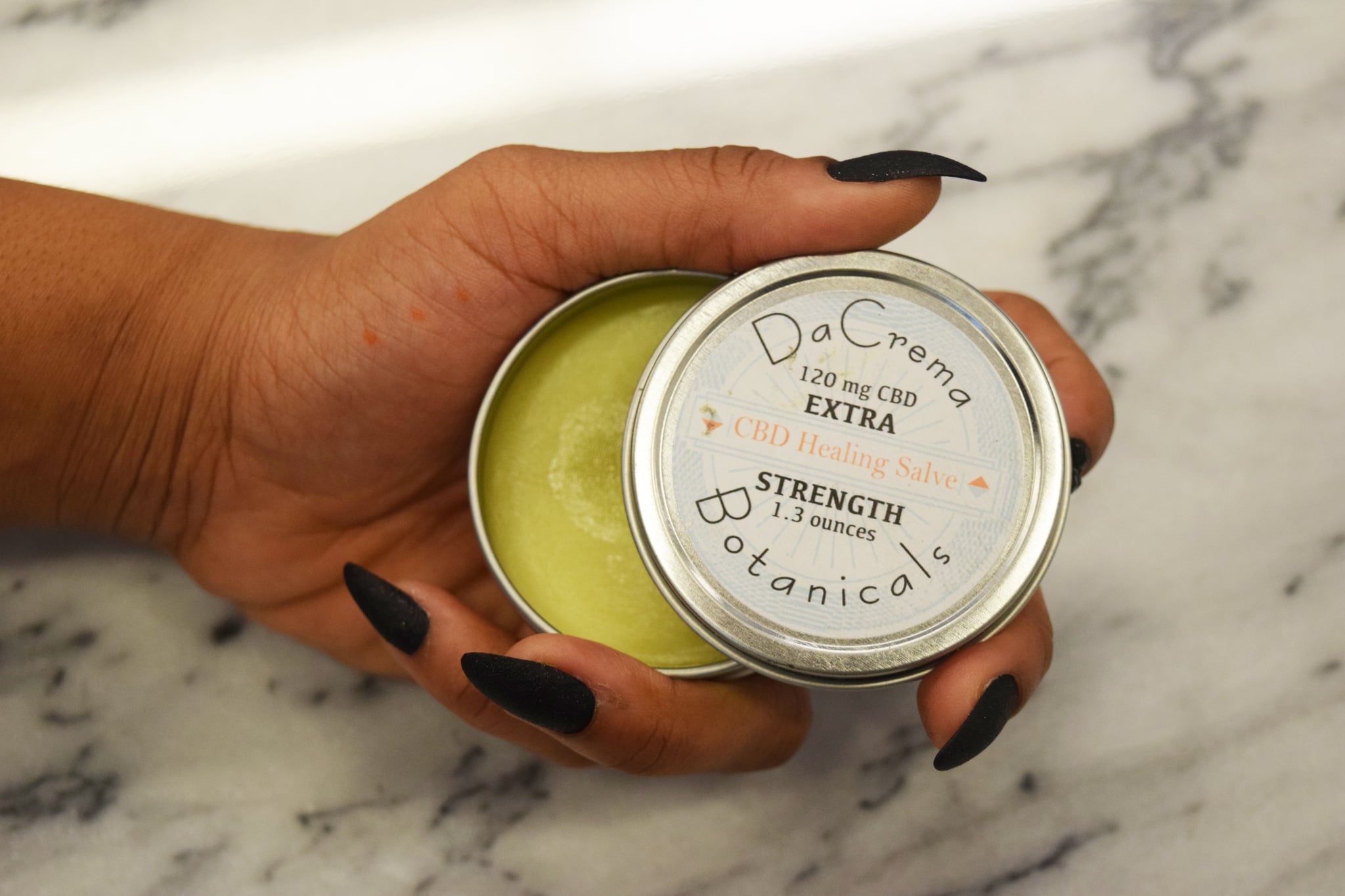 After reading about the benefits of CBD oil for anxiety and period relief, I decided it was time for someone to try it for muscle pain and soreness. As someone who experiences a lot of both while working out, I felt it was worth a shot, even though there's no clear research proving that CBD topicals are an effective method for muscle pain.
I'm working on consistently lifting heavier weights, and my muscle pain and recovery time have been slowing down my four-day-a-week lifting plan. So I decided to try Da Crema Extra Strength Healing Salve ($35). I was immediately relaxed by the scent. The salve is a mix of CBD hemp oil and a blend of lavender and eucalyptus essential oils, which are known for their calming effects on the body.
With this salve, the idea is that you are able to target a specific spot of soreness with application. When you ingest an oil, on the other hand, you're getting an overall soothing or calming effect, which works great for anxiety, but less so when you have aching thighs.
After using this salve for about a month, I found that it does help me, due to a cooling effect followed by heat. The salve soothed my muscles quickly, and 30 minutes after I massaged it into my shoulder, I was able to stretch properly before my workout.
If you're looking to swap out your Icy Hot or Bengay — which Da Crema's topical is totally reminiscent of — for something much more natural, this is a perfect replacement. Although this product won't necessarily evaporate all soreness, it is certainly a great way to provide some temporary relief for the muscles.
Image Source: POPSUGAR Photography / Hedy Phillips