Double Amputee Marathoner Story
Jami Marseilles on Being the First Double Amputee to Complete a Marathon: "Life Is Short"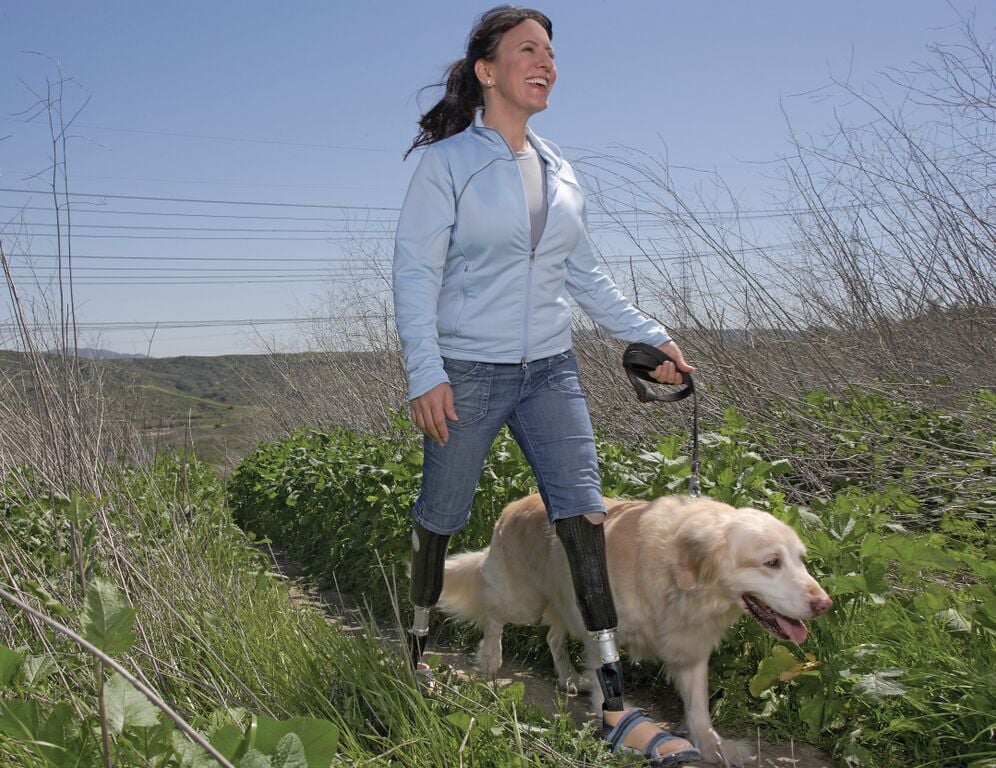 Get ready to cheer your heart out this Sunday, when Jami Marseilles attempts to become the first double amputee woman to complete a marathon at the Chicago Marathon and inspire amputee victims of the Boston Marathon bombing in the process.
Teacher and mom of two Jami became a double amputee after a horrific event in 1987, when she was trapped in a car during a blizzard with a college friend. After surviving for 11 days without food or heat, the teenagers were finally found, but not before gangrene and frostbite had taken over.
Since then, Jami has become a blazing-fast runner and ambassador for the sport, competing in track events with the US Paralympic Team and narrowly missing making the 2000 Paralympic Games in Sydney. She also has the distinct honor of being the only woman in her disability category to complete a half-marathon. "I pushed my body to possibilities I never thought would be possible," Jami said about what it was like to become a runner.
Jami's story is even more inspirational once you learn about what her life was life before her amputation. "Growing up I was not the kid who wanted to exercise. [I thought,] 'Sweating was for the boys,' 'Where are my heels,' and 'I'm a girl,'" she said, adding that she viewed herself as a "lazy kid." Even after her amputation — when staying active was essential to her recovery — it took her eight years before she discovered her love of running and was fitted with her first pair of Össur running prosthetics. Now, her mission is simple. "I just want people to realize that this journey of life is very short," she told us. "I want to continue to run, to motivate people to make a difference in their own lives. Just because you lose a limb doesn't mean your life is over." Next up? Jami hopes to run the 2016 Boston Marathon, a fitting race for the Challenge Athletes Foundation volunteer who has mentored several survivors of the Boston Marathon bombing. We love Jami's inspirational message, and we can't wait to see her succeed in her next big race.