Are E-Cigarettes Bad?
Why You Shouldn't Pick Up an E-Cigarette Habit
Battery-powered e-cigarettes were initially revered as a healthier alternative and method of therapy to help the addicted quit smoking, but according to research presented at this year's American Thoracic Society International Conference, there is little evidence these devices are effective in helping people quit nicotine for good. Even worse, many young people who were educated about the deadliness of a cigarette habit have started vaping since it's been deemed a "healthier" option, and the numbers of new users are staggering. According to the CDC, e-cigarette use among middle school students tripled between 2013 and 2014.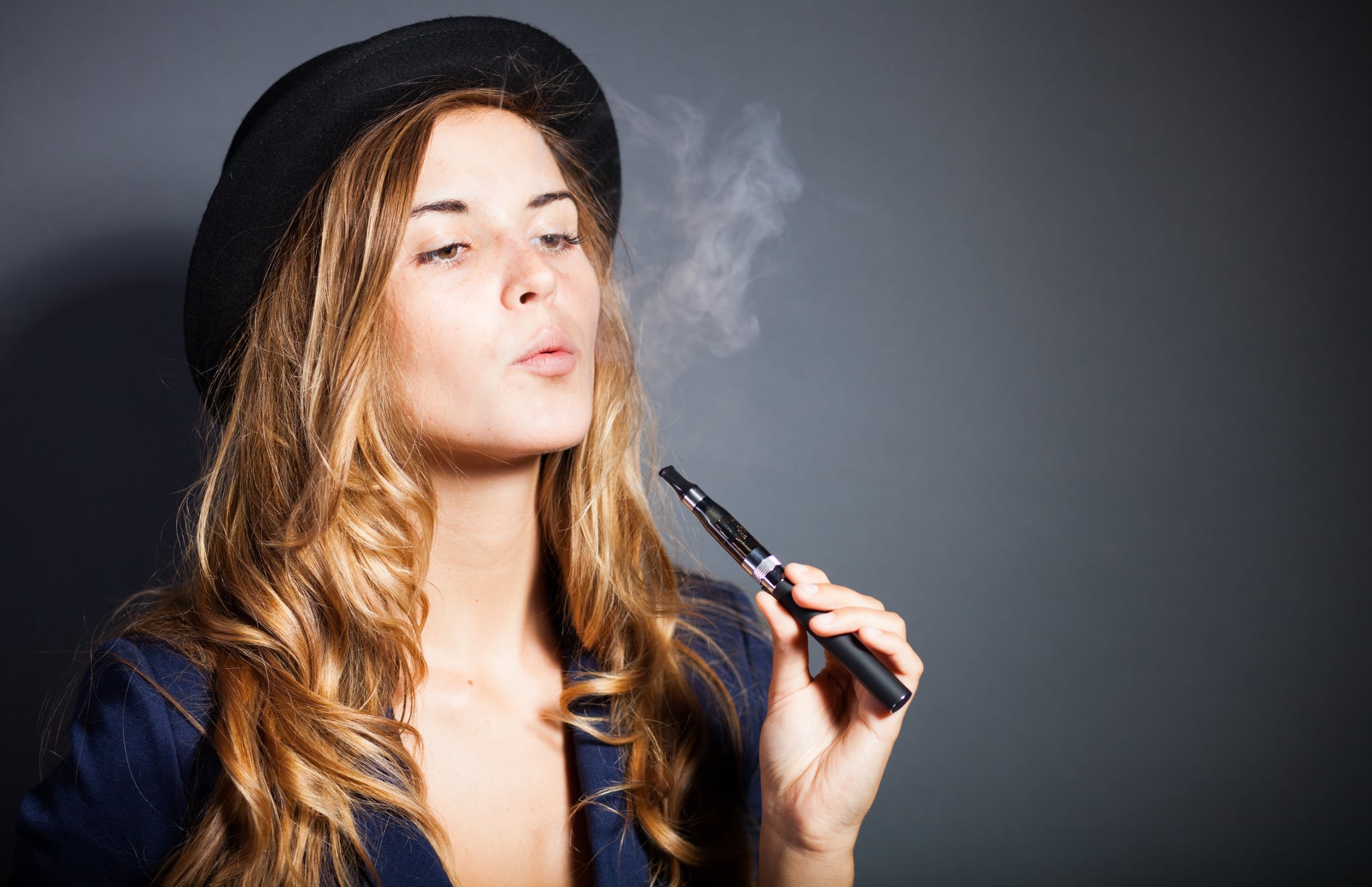 It's true: certain levels of toxic chemicals are lower in e-cigarette vapor than tobacco smoke and one study found them to be less addictive than regular cigarettes, but powering up an e-cigarette doesn't come without any risk. In 2009, the FDA found a number of cancer-causing chemicals in e-cigarette solution, including one ingredient used in antifreeze, and more recently, one 2015 study found that in some cases, when heated at a high-temperature setting, electronic cigarettes can produce significantly higher levels of cancer-causing formaldehyde than traditional tobacco smoke. Some think that opting for a nicotine-free solution in an e-cigarette cartridge removes any risk to your lungs, but new research has found that both the nicotine and nonnicotine solutions damage the lungs, affecting the lining on a cellular level. So far, there is evidence that this change in the lining leads to lung injury and inflammation.
E-cigarettes were introduced to the public less than 10 years ago, and until research has taken place over an extended period of time, we won't know just how harmful they are to our health. With more and more studies being released about the harmful chemicals found in e-cigarettes, why take the risk?