Flat-Belly Challenge Day 14
Strong-Abs Yoga and a High-Protein Paleo Dinner Make For a Flat-Belly Day
Ready, reset, go! Our Flat-Belly Challenge pairs belly-blasting workouts with fat-burning recipes to help you slim your middle and strengthen your core. Today, day 14, includes a yoga sequence to help flatten your middle, plus a satisfying high-protein dinner with a weight-loss salad.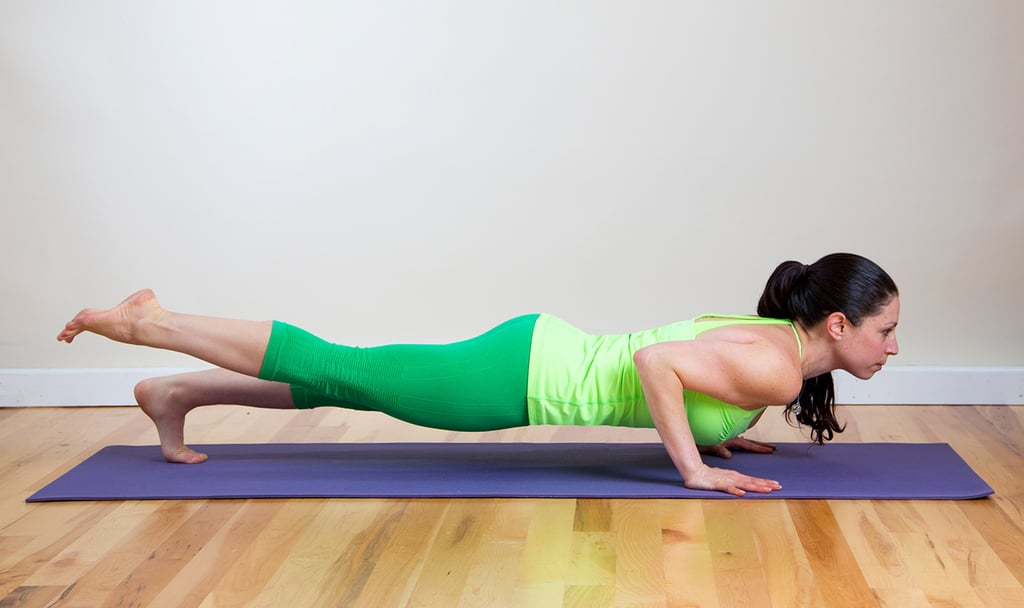 Source: Louisa Larson Photography
Flat-Belly Yoga Sequence
Skip the crunches and hop on your mat for this effective yoga workout designed to target the abs. Begin with a few Sun Salutations to warm up, and then move through this 14-pose sequence on the right side, and repeat on the left. Keep in mind that solely doing core-strengthening moves like these isn't the key to a flatter stomach, but it is part of the equation. Toned abs will look slimmer once you do lose overall body fat from doing cardio, and having more muscle mass increases your calorie burn.
Fat-Burning Dinner: High-Protein Peppers With a Flat-Belly Salad
Source: POPSUGAR Photography / Lizzie Fuhr
With just a few ingredients including red peppers, ground turkey, and tomatoes, in less than 30 minutes, you can create a fresh, clean meal with more than 30 grams of protein! A meal high in protein will satiate your hunger, so you stay satisfied without the urge to reach for a high-calorie late-night treat. This Italian Paleo-friendly recipe is low in carbs and is just 285 calories, so you can enjoy it with the flat-belly salad below.
Source: POPSUGAR Photography / Jenny Sugar
Made with fiber-rich bibb lettuce, this salad gets an extra boost from hydrating cucumbers that help flush out the digestive system. The enzymes in the pineapple ease digestion, and besides adding a unique sweetness to the dish, blueberries are proven to diminish belly fat. Avocado and almonds not only add bloat-reducing fiber, but since they're both considered MUFAs (monounsaturated fatty acids), they also help keep belly fat at bay. Topped with a homemade lemon chia seed dressing, this salad is amazingly delicious.