Healthiest Snacks at Starbucks
7 Healthy Snacks and Meals to Pick Up on Your Next Starbucks Run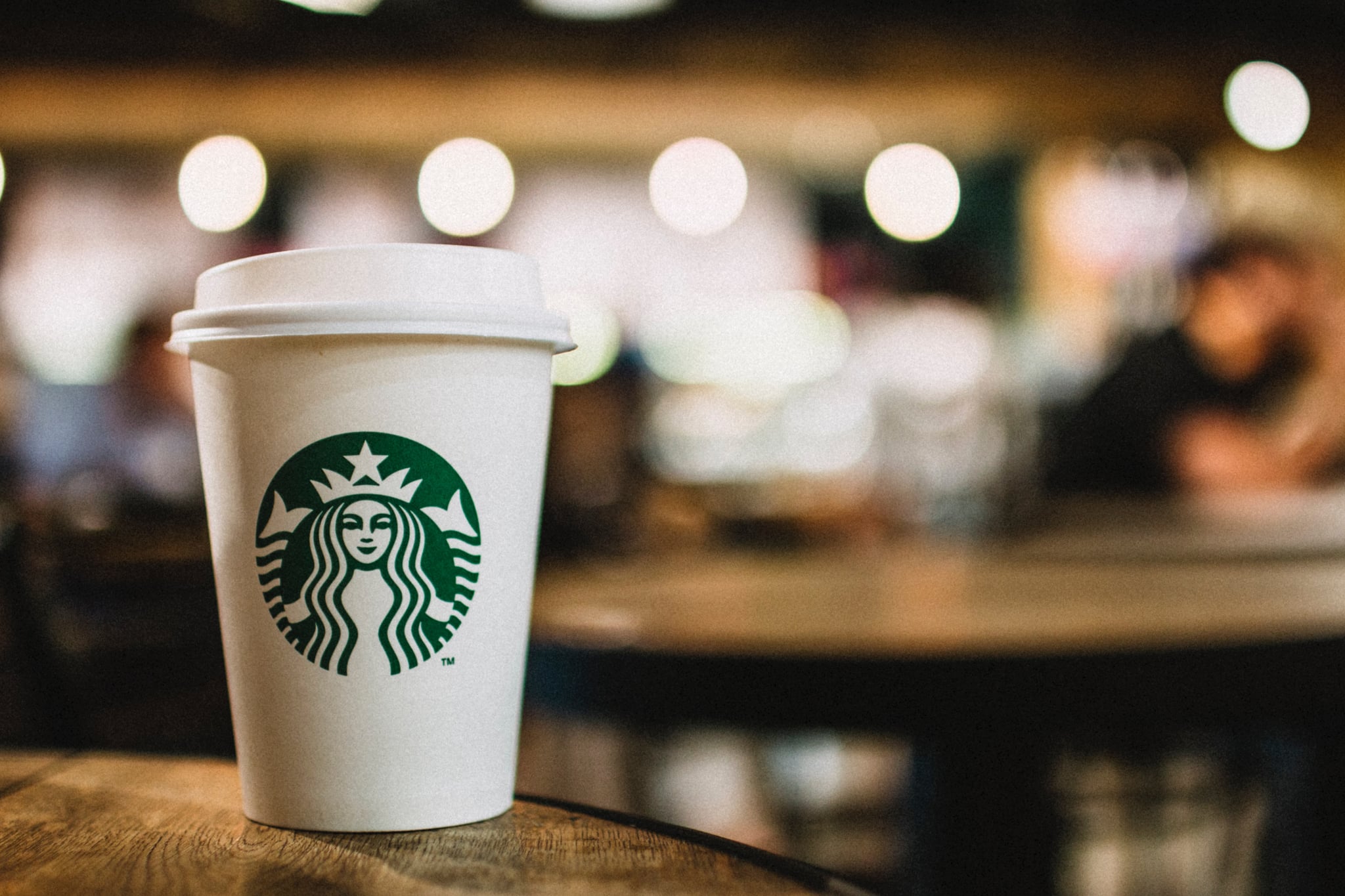 Just like brushing your teeth and taking a shower, grabbing a cup of coffee is probably an essential part of your morning. But whether you swing by Starbucks on your way to work or school drop-off or closer to midday, you'll likely be tempted by more than just the lattes — the coffee shop also has a wide selection of indulgent treats.
Of course, there's no harm in getting your sugar fix every once in a while, but you probably don't need a sweet treat every single day if you're trying to stay on track with your nutrition goals. Not to worry — there are actually quite a few healthy snacks to choose from on the Starbucks menu (even a few of those oh-so-tempting baked goods). The next time hunger strikes as you roll up to the drive thru, pick up one of these seven healthy bites and save the Iced Lemon Loaf Cake for a special treat.
Hearty Blueberry Oatmeal: Eating oats (and other whole grains) has been shown to lower women's risk of heart disease. What more can you ask for from a healthy snack? Studded with nuts, seeds, and fruit, this particular oatmeal is a satisfying blend of sweet and crunchy. At only 220 calories per bowl, it's the perfect breakfast on the run or quick afternoon snack.
Ham, Cheddar, & Pepper Sous Vide Egg Bites: If you're only eating egg whites in an attempt to stay healthy, you're missing out on all the yummy nutrients that are only found in the yolk. These poppable egg bites are made with ham, cheddar cheese, diced peppers, and whole eggs — basically a mini Denver omelet.
Eggs & Cheese Protein Box: When you aren't sure what you want (or need to share), go for this snack box. It comes with two hard-boiled eggs, cheese, multigrain bread, fruit, and peanut butter for dipping. Because protein is key for controlling hunger, this protein-packed mini meal will easily hold you over until dinner.
Mango & Coconut Yogurt Bowl: Even if you're stuck in the office, this bowl will give you a taste of the tropics. Probiotic-rich Greek yogurt is layered with mango, coconut, and healthy chia seeds.
Petite Vanilla Bean Scone: Most of the bakery treats on Starbucks' menu are a tad too high in calories and sugar to make this list, but not this small but mighty scone. One scone comes in at only 120 calories and 8 grams of sugar . . . not bad if you're craving something sweet.
Turkey Bacon & Cage Free Egg White Breakfast Sandwich: If you're trying to limit fat in your diet, add this this protein-rich breakfast sandwich to your next order. It combines turkey bacon, egg whites, and white cheddar cheese on an organic English muffin for a meal that's sure to satisfy.
Chocolate Cake Pop: You didn't think we'd leave the chocolate-lovers hanging, did you? This sprinkle-covered cake pop may be small in size, but it packs big flavor and less sugar than Starbucks' other bakery treats.