Healthy Starbucks Drinks With Caffeine
7 Starbucks Drinks Low in Calories but High in Caffeine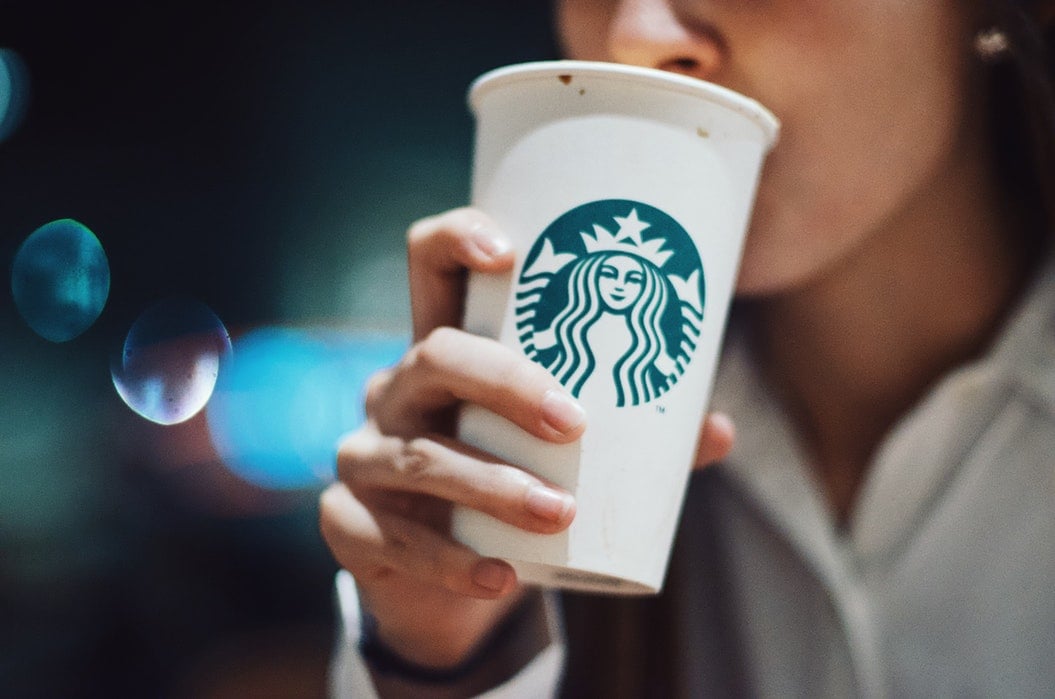 From the Unicorn Latte to Hot Chocolate with whipped cream, sometimes your favorite Starbucks drinks may have more calories than you bargained for. That doesn't mean you have to avoid your favorite coffee chain. Starbucks's menu has lots of drink options for you if you are trying to cut back on extra calories but not on caffeine. Here are some of the healthy options, all under 100 calories, you can choose from:
Grande unsweetened black Hot or Iced Coffee (five calories): What's not to love about the classic Starbucks coffee blends? From Dark Roast to Pike Place Roast, with only five calories, this delicious cup of coffee will taste good all on its own, but if you add some nonfat milk, it'll only pack 20 extra calories.
Grande unsweetened Cafe Americano (15 calories): This delicious coffee drink (espresso topped with water) will give you a layer of crema and a whooping 225 mg. of caffeine.
Doppio unsweetened Espresso Macchiato with whole milk (15 calories): Two shots of espresso with the slightest bit of steamed milk, this classic European drink will give you a jolt of energy and 150 mg. of caffeine.
Grande unsweetened Teavana Shaken Iced Black Tea (45 calories): If you keep it sugarless, this iced tea in its black and green versions is refreshing and low calorie, and it still offers 25 to 30 mg. of caffeine. Add lemonade to the mix and your drink will still be under 100 calories, standing at 90.
Grande Toasted Coconut Cold Brew (50 calories): With only five calories from fat but 185 mg. of caffeine, this coconut-flavored caffeine boost couldn't be more delicious.
Grande unsweetened Cappuccino with nonfat milk (80 calories): A cappuccino gives you 150 mg. of caffeine, plus more foam and less milk than a latte.
Tall unsweetened Coffee Light Frappuccino with nonfat milk (90 calories): If you can't quit Frapuccinos, try this coffee-based version, which combines delicious coffee, ice, and milk to create a cold, blended treat with 90 mg. of caffeine. It's lightly sweetened to satisfy your sweet tooth. The caramel version is just 10 calories extra.