How to Create Positive Body Image For Girls
How Motherhood Let Me Make Peace With the Mirror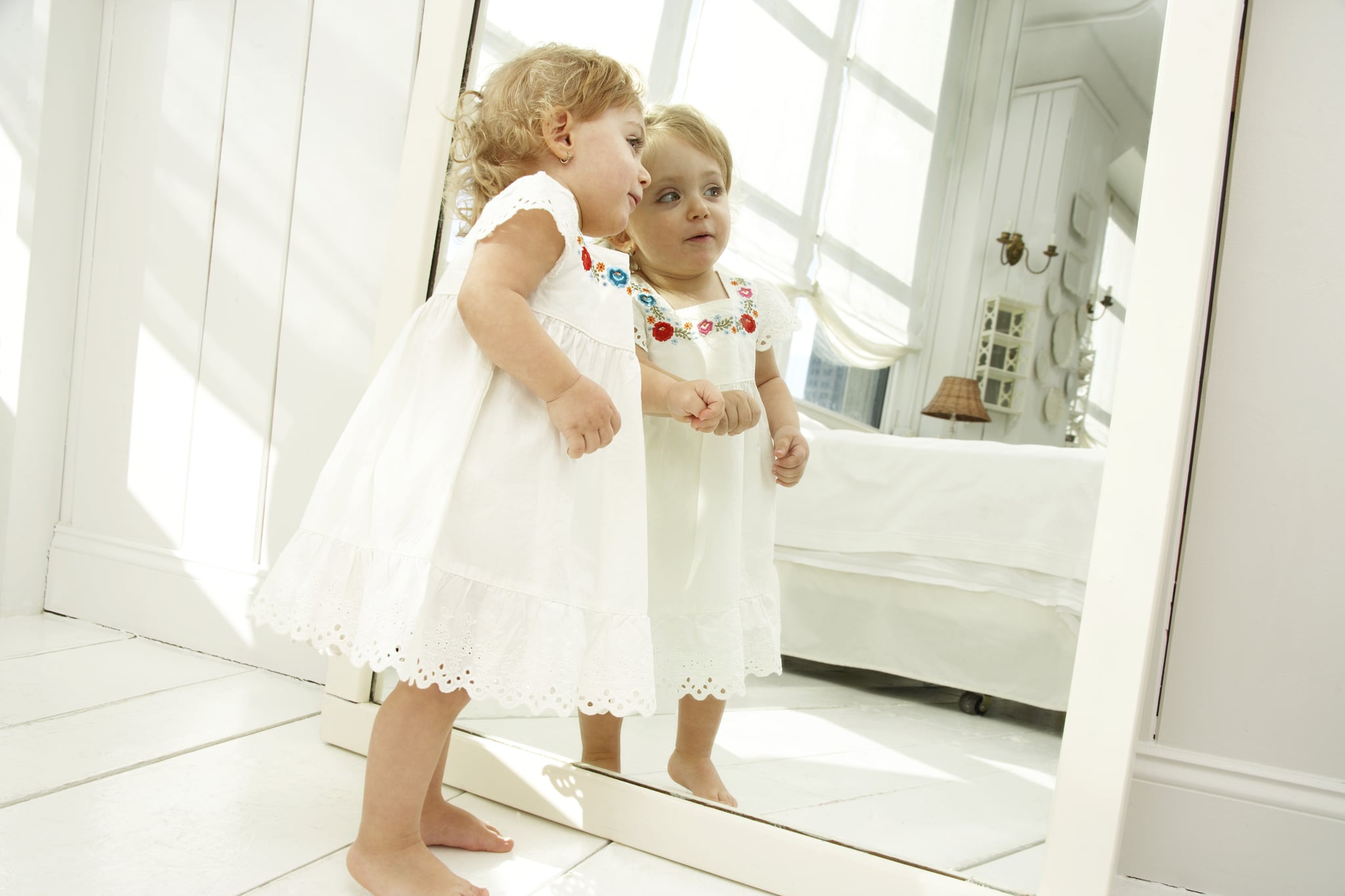 My pregnancies definitely altered my body, and no one needs to hear the litany of how. But raising two daughters has changed my relationship with my body in unexpected ways — especially true when it comes to my reflection.
I am not sure when my contentious relationship with mirrors began. The scene in Mean Girls — when Lindsay Lohan's character Cady learns to criticize her body to bond with the A-list clique — is all too familiar. Essentially, a simple glance in the mirror could quickly evolve into a body-image slam session. It became an unconscious habit that I didn't outgrow and that, over the years, slowly whittled away at my self-esteem. Then I had children: two girls, two years apart.
The first time I saw my older daughter, just a toddler at the time, imitate me by scowling at herself in the mirror, I knew my relationship with my body had to change. This unhealthy behavior was affecting my sweet, perfect, innocent, overly observant, and impressionable daughter. I quit cold turkey.
When faced with a mirror, I stopped focusing on my "problem areas" and found something to like about my looks. Eventually, I began to take it all in and see myself as a whole person, and not a bunch of trouble zones. It has been so very freeing. By ensuring that my daughters love their bodies, I learned to love mine. It is certainly an unexpected and much appreciated gift of motherhood — one that I hope guides my mothering as my girls enter the upcoming self-conscious years of adolescence.