How to Do Mountain Climbers
Cardio 101: Mountain Climbers
Ready for a classic bodyweight move that every fitness-lover should have in their arsenal? It's time for mountain climbers — drop and give us 20!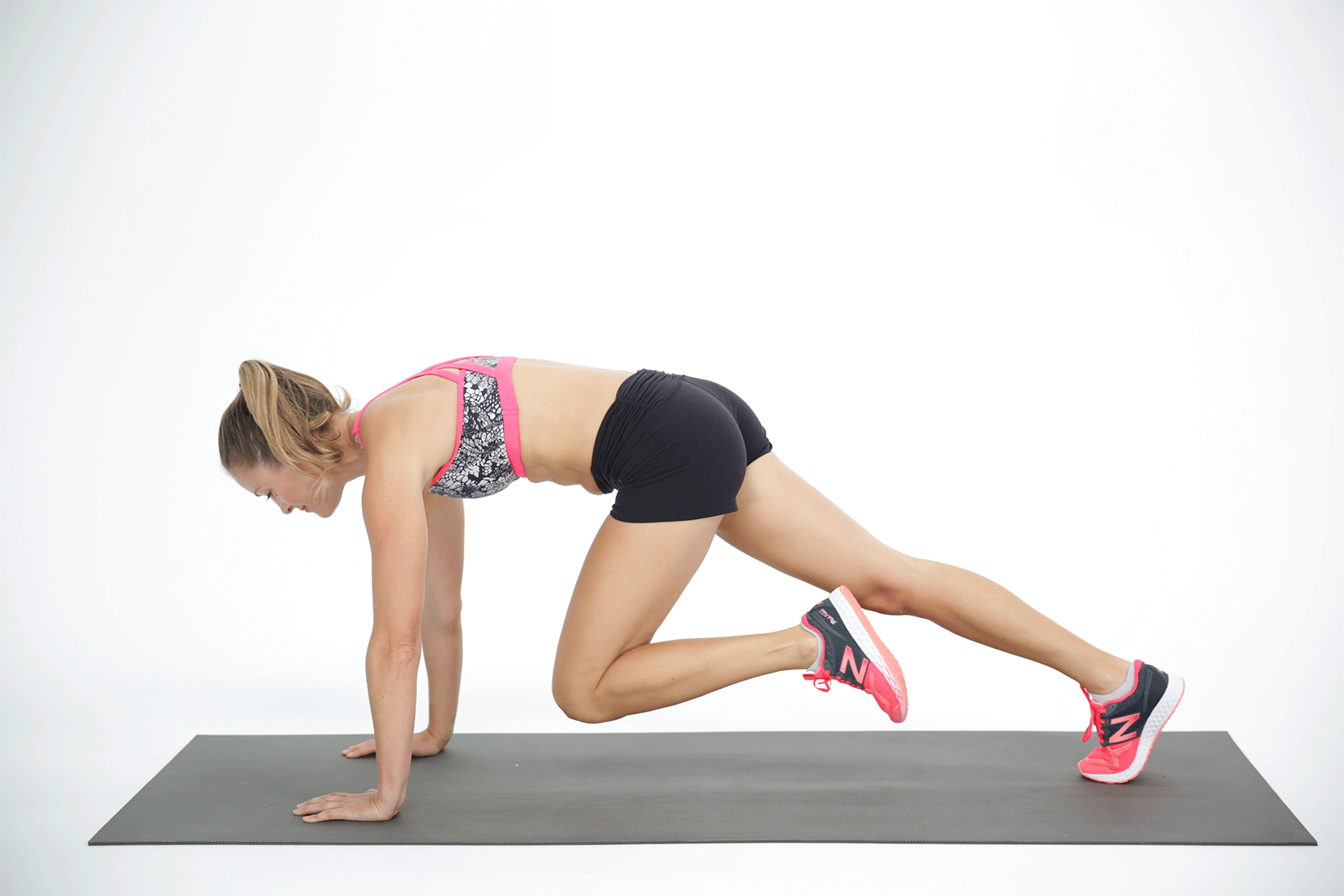 This move is about to blast calories with intense cardio while also targeting your abdominal muscles and upper body (yay!). Here's how to do it:
Start in a traditional plank — shoulders over hands and weight on just your toes.
With your core engaged, bring your right knee forward under your chest, with the toes just off the ground. Return to your basic plank. Switch legs, bringing the left knee forward.
Keep switching legs and begin to pick up the pace until it feels a little like running in place in a plank position.
Continue "running" in your plank for one minute.
Image Source: POPSUGAR Studios