How to Do a Walking Lunge
A Simple Move to Tone and Lift Your Butt
Add a walking lunge to your workout, and step right into that miniskirt. Considered a basic lunge with a boost, this move only works your glutes, hamstrings, and quads, giving you lovely gams and a lifted butt. Walking lunges also make for a great active stretch of the hip flexors, so incorporate them into your warmup or cooldown.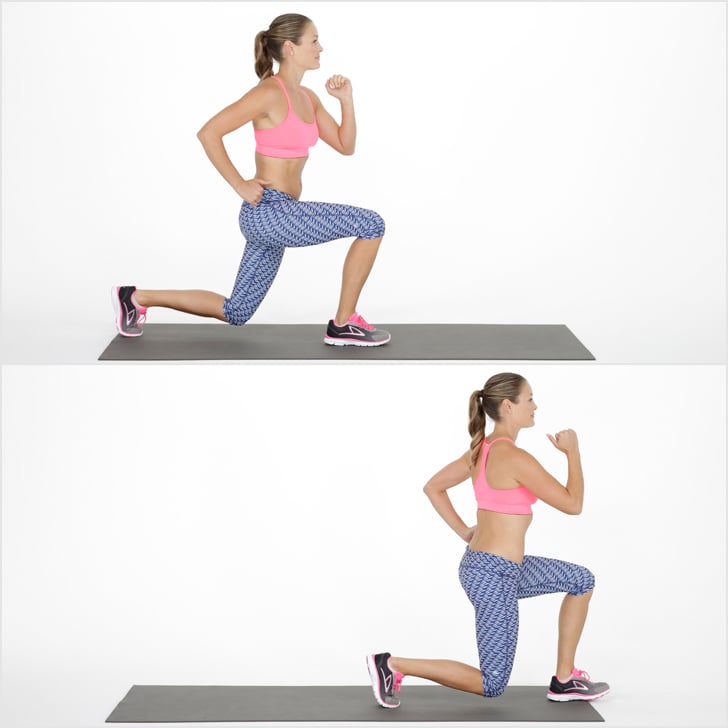 Walking Lunge
Stand upright, feet together, and take a controlled step forward with your right leg, lowering your hips toward the floor by bending both knees to 90-degree angles. The back knee should point toward but not touch the ground, and your front knee should be directly over the ankle.
Press your right heel into the ground, and push off with your left foot to bring your left leg forward, stepping with control into a lunge on the other side. This completes two reps.
Do three sets of 20 reps each.
Increase the difficulty of the move by holding dumbbells — five to eight pounders — by your sides.
Image Source: POPSUGAR Photography