How Long Should I Hold Plank?
If You're Holding a Plank For More Than 30 Seconds, It's Too Long — Here's Why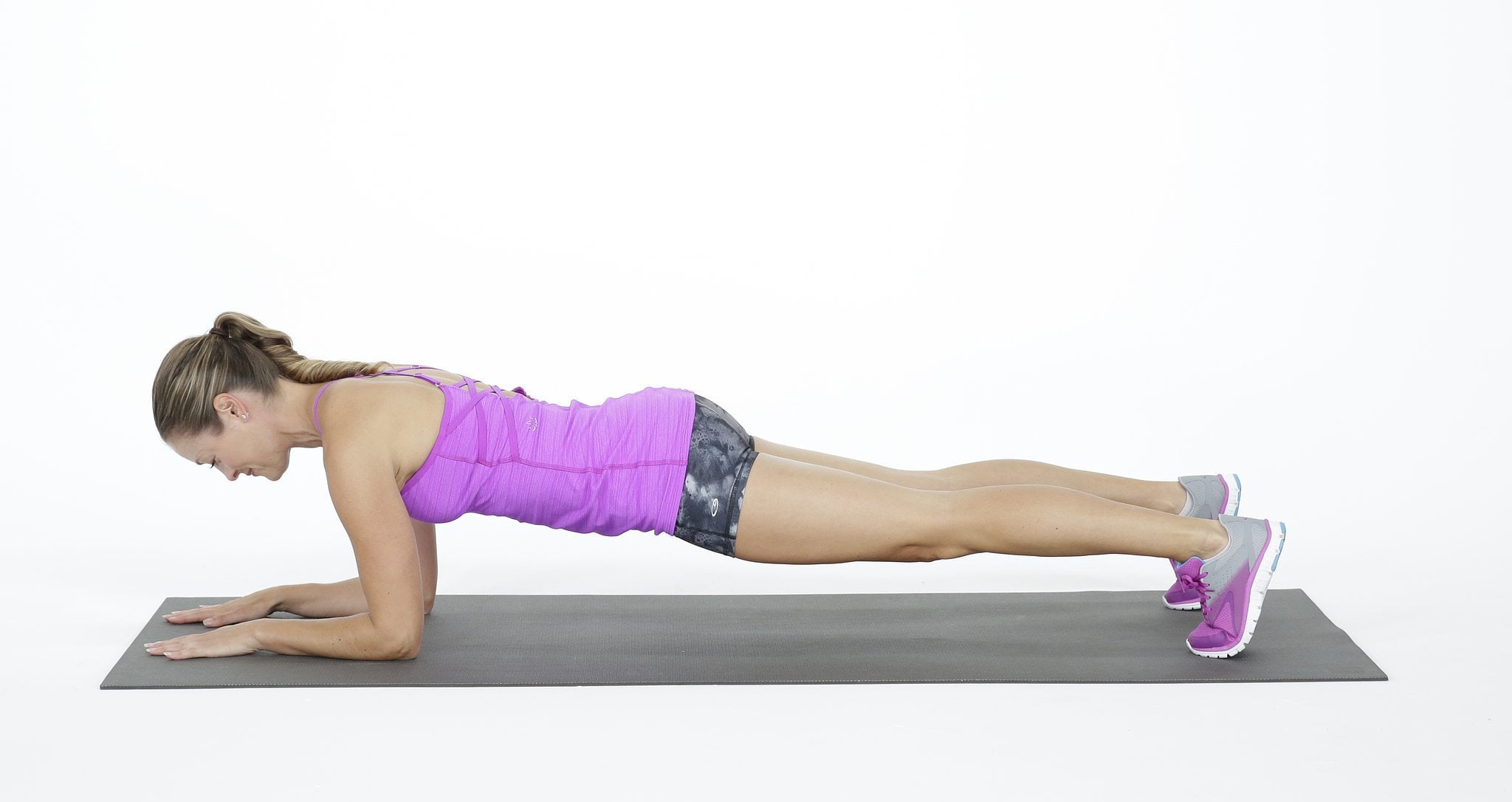 According to Guinness World Records, Mao Weidong holds the title of "longest time in an abdominal plank position," clocking in at 08:01:00. Eight hours. Imagine that. Imagine holding a plank the entire time you're at work, with one-third of your entire day spent in this challenging core move.
Here down on earth, the majority of humans are not chasing dreams of making it into Guinness World Records. But before you even attempt to see how long you can hold the exercise, it's important to consider the sweet spot to really get the most out of this move. Turns out, it's not that long at all. The ideal time to hold plank, according to Austin Lopez, CSCS and owner of Ausome Fit, is somewhere in the range of 20-30 seconds.
In order to be an effective core exercise, it should be completed as a "high-tension move," Austin told POPSUGAR. "Your glutes should be squeezed, pelvis rotated upward with a slight pull forward toward your hands. These will all add to the overall tension and work."
While holding it for more than 30 seconds doesn't present any major downfalls, it's just a waste of your time, he said. "The only real benefit you're going to be getting from holding a plank longer is increased shoulder endurance, but the point of a plank is to strengthen the core." You also risk an increased chance of losing good form as your body begins to tire and overcompensate in other areas.
Don't fret — if you are looking to challenge yourself in this move, focus on weight, not time. Austin suggests having a friend put a light sandbag or weighted plate on your back. This will be a major challenge to your strength, he said. "It is exponentially harder and will be worth the time spent on your elbows." If you're without a workout buddy, he suggests putting your toes on a Bosu or stability ball, which will also work wonders in challenging your core stability. Whatever option you choose, allow yourself time to complete three to four sets of 20- to 30-second planks.
Image Source: POPSUGAR Studios