How to Make Chicken Breast Taste Good
You Might Stop Buying Skinless Chicken Breasts After This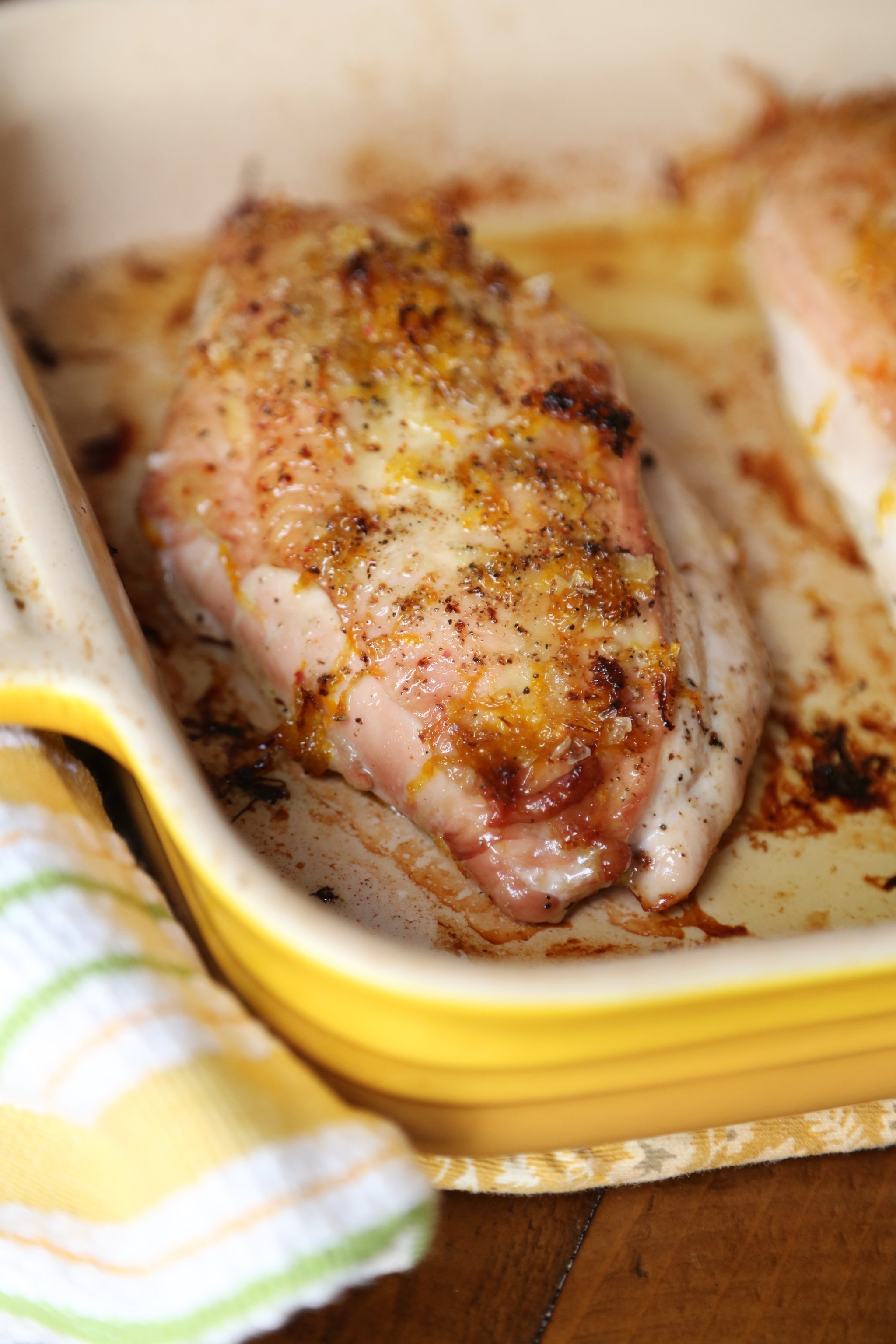 Boneless, skinless chicken breasts are a staple for healthy eaters everywhere — they're lean and they're an excellent source of protein, but all too often they're also bone-dry and flavorless. This could lead anyone astray from healthy eating!
Fortunately, Disneyland Resort Executive Chef Chris Faulkner has a solution for dried up, unappetizing chicken. As a star chef and Ironman triathlete, he knows how to fuel a body in a way that also tastes delicious (read: gourmet sports nutrition!).
As Chef Chris told us during our Lunch 'N Learn cooking class at Disneyland, "Cook the breast with the skin on, then take it off to keep the chicken juicier. You'll save calories by removing the skin, but you'll have more flavor and better texture."
Don't forget to brine your chicken, too. His recipe: lemon juice, orange juice, salt, peppercorns, thyme, garlic, bay leaf, and sliced lemons, limes, and oranges. Simmer for 20 minutes, then add ice to cool it down.
Do you prefer the skin on? Unless you're really trying to cut calories, having a little fat won't hurt you. In fact, fat can be a nourishing fuel source for your body that can keep you full. That said, fats are tougher to digest, so before a race or endurance event, we might suggest cutting it down to ensure you don't experience any GI nightmares during your run. Trust us on this one.
Image Source: POPSUGAR Photography / Anna Monette Roberts