How to Make a Week of Mason Jar Salads
40 Minutes of Prep + 5 Mason Jars = the Best Weight-Loss Lunch All Week
A healthy lunch isn't just going to happen on its own. And while you could go out and order a salad from a cafe, the temptation to pick up extras like a bag of chips, a high-cal beverage, and an after-salad cookie dramatically increases.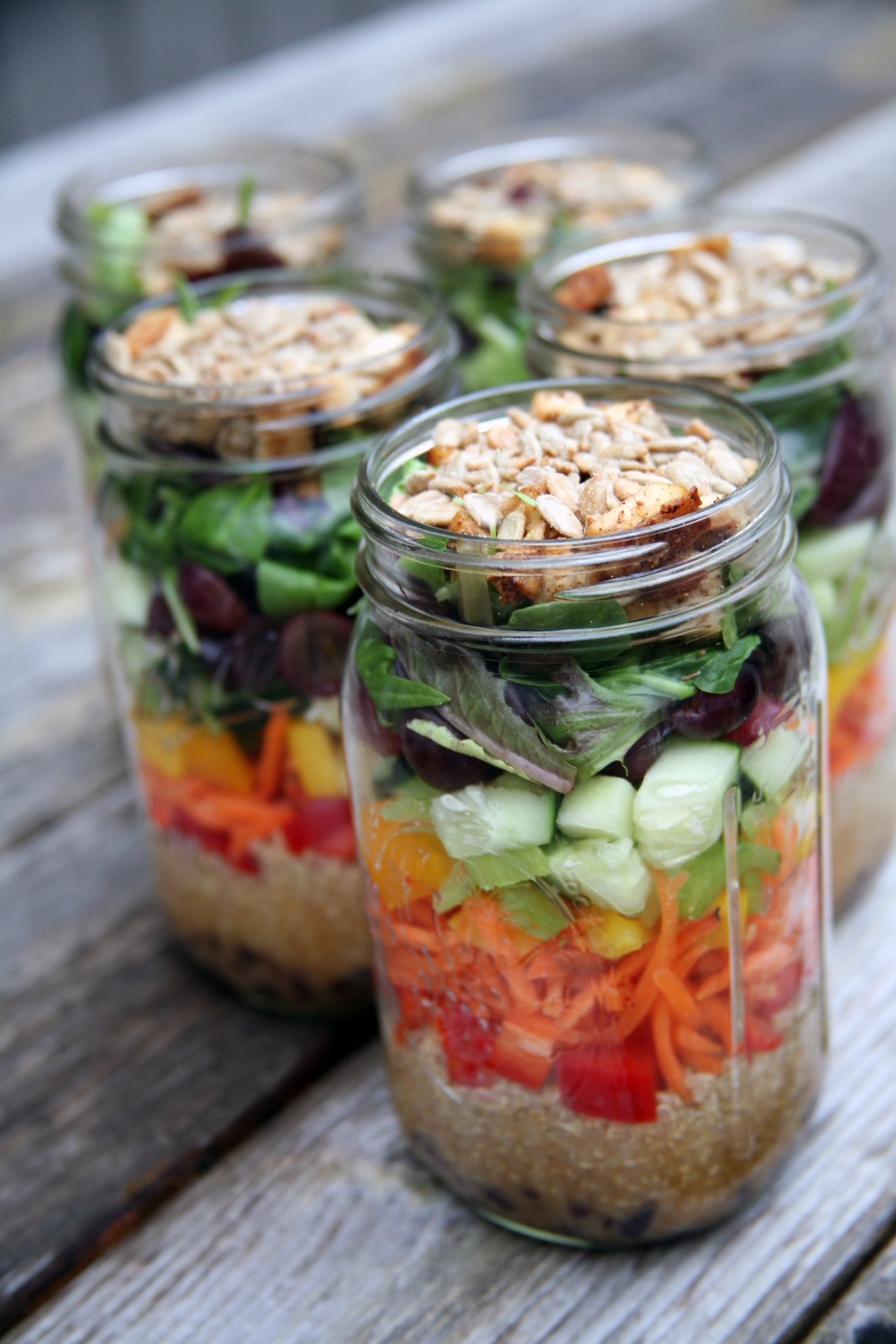 Bringing lunch from home is really the best option. But it's very time-consuming to get all the ingredients out every night, which means it's less likely to actually happen. If you can make all five of your salads on Sunday night, you can just grab your lunch before heading to work each morning.
And here's the perfect protein-rich salad complete with cooked quinoa, beans, and tofu (which I used), but you could use grilled chicken. At 430 calories, offering over 14 grams of fiber and over 22 grams of protein, it follows the perfect nutritionist-approved formula to help you lose weight.
With just 40 minites of prep, a delicious, filling lunch for the week is made. Get ready for your co-workers to be jealous!
Veggies + Protein + Quinoa Mason Jar Salads For the Week
From Jenny Sugar, POPSUGAR Fitness
Notes
This salad plus protein and whole grains is meant to act as a template to inspire salads like this one. So feel free to get creative and use roasted veggies, brown rice, or farro instead of quinoa, avocado, dried fruit, egg, and homemade dressing.
Ingredients
For the quinoa:
1 cup uncooked quinoa
2 cups vegetable broth
For the sautéed tofu:
1 teaspoon olive oil
1 container super extra firm cubed tofu (7 ounces)
1 teaspoon garlic powder
1/2 teaspoon sea salt
For the salad:
10 tablespoons dressing (I used Annie's Gingerly Vinaigrette)
2 1/2 cups black beans
1 red pepper, diced
2 cups shredded carrots
1 yellow pepper
5 stalks celery, sliced
1 cucumber, diced
1 1/4 cups red grapes, halved
5 cups mixed greens
5 tablespoons salted sunflower seeds
Directions
Place the quinoa and veggie broth in a covered pot. Heat on high until it starts to boil, then reduce heat to low and simmer for 20 minutes.
While the quinoa is cooking, add the olive oil to a cast iron pan and turn heat on to medium. Add the cubed tofu, sprinkle with garlic powder and salt. Stir every few minutes and saute for about 10 minutes, or until the edges are slightly browned.
While the quinoa and tofu are cooking, prep the beans and veggies.
Allow the quinoa and tofu to cool before adding to the mason jars. To speed up this process, place them in separate bowls in the fridge for 10 minutes.
Start adding the ingredients to your mason jars. Start with the dressing, then add the beans, quinoa, red pepper, carrots, yellow pepper, celery, cucumbers, grapes, greens, tofu, and sunflower seeds.
Secure each lid and store in the fridge.
Shake up the salad once you're ready to eat, or you can pour it into a large bowl if you prefer.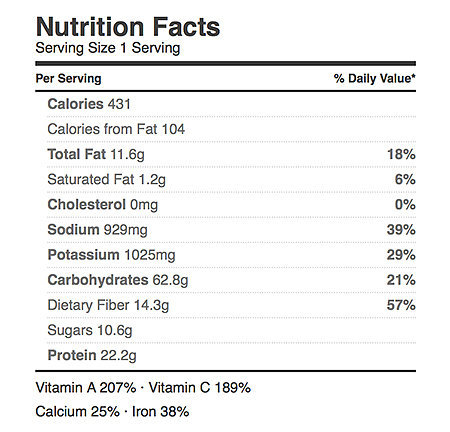 Source: Calorie Count
Information
Category

Salads, Main Dishes

Cuisine

North American

Yield

5 servings

Total Time

39 minutes, 59 seconds
Nutrition
Calories per serving

431