How to Start Running | Colleen Quigley
An Olympian Told Us Her Number 1 Tip For New Runners, and It's Not What You Think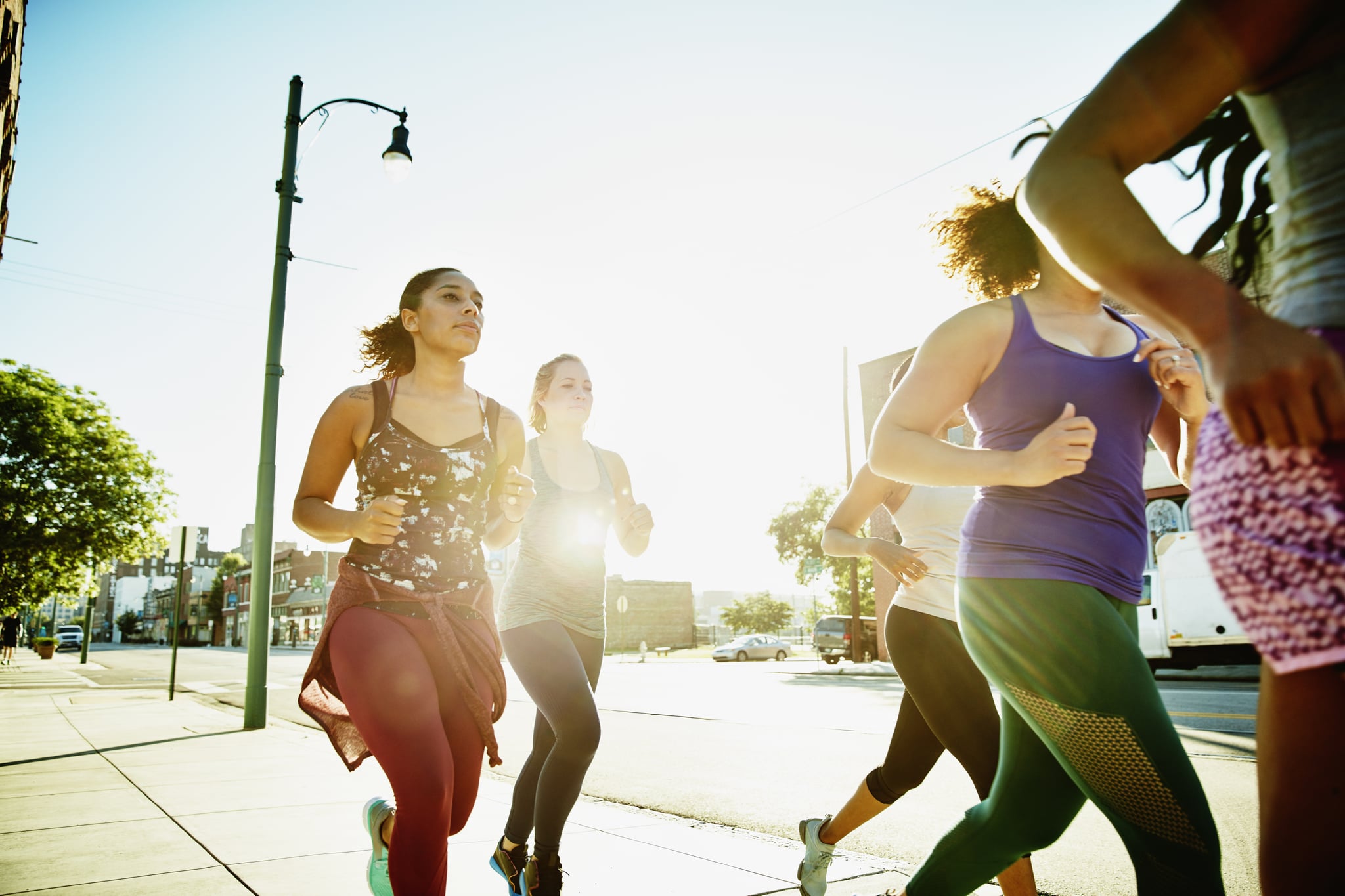 Sure, maybe you've conquered the treadmill, but the prospect of pounding pavement for the first time might be intimidating — outdoor running is another beast all its own. When we spoke to Olympic runner Colleen Quigley about her number one tip for beginners, her answer had nothing to do with pace or mileage. Her advice was to find a buddy to train with.
Colleen, who finished eighth in the 3,000-meter steeplechase at the Rio Games and won her first US title in the USATF Indoor Mile this past February, told POPSUGAR, "A lot of people think they're bad at running, they think it's boring, and the list goes on. But it's a lot easier to do something boring or something you don't really like if you're doing it with someone else." Also, if you promise a person that you're going to meet at a designated time and place, you're more likely to keep that promise as opposed to going on a run yourself, she pointed out. A running buddy "keeps you accountable."
Colleen suggests finding a running buddy who has a similar ability level. That way, you're able to stay on the same speed, maybe talk to each other, and the miles will fly by. Or, she said, a running group with different ability levels would be "even better." A group will challenge you. Another tip: it may be hard to talk and run at the same time since you're using up oxygen (Colleen noted that she still has trouble with this sometimes). She advises running with someone who's slightly more advanced so they can, perhaps, talk to you while you run, "and you could just listen," she said with a laugh.
More on the Benefits of Exercising With Others
Another reason running buddies are a good idea? Safety. You can never be too careful, and having someone by your side might give you peace of mind if you're nervous about being alone (just read this one woman's powerful personal essay on that). Another reason? Fun. Working out with a friend might just be the thing you need to make exercise seem less like a chore. (Zac Efron and Nina Dobrev sure do look like they have tons of fun at the gym together.) Plus, partner workouts can be a great bonding experience. Want more beginner running tips? You can find those here.