Isla Fisher Diet and Fitness Routine
The Real Reason Isla Fisher Loves Yoga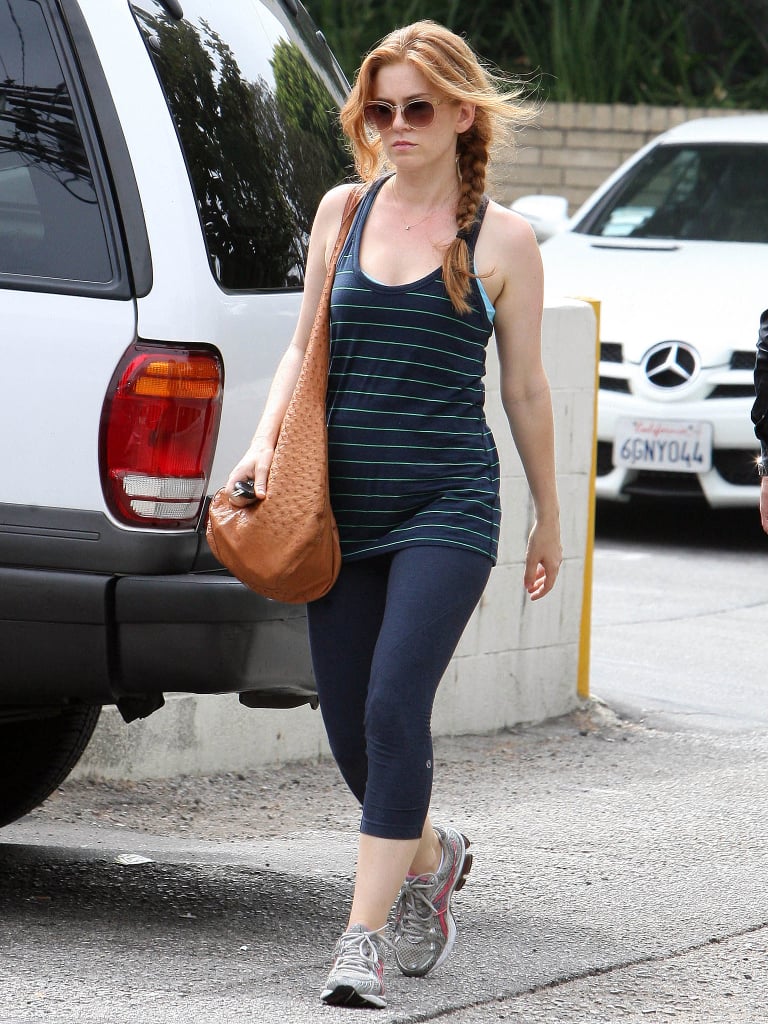 Happy birthday, Isla Fisher! This fit, funny, and fabulous Great Gatsby star turns 38 today. Even though she has her hands full with two little girls and a busy career, Isla makes her healthy lifestyle a priority every day. Here's how she balances it all.
She takes it outside: Isla's not the biggest fan of the gym, and her preferred method of exercise is to hike in the Hollywood Hills. She's also able to swim every day with her two daughters, Olive and Elula, since they're blessed with that gorgeous LA weather!
She loves her yoga: She doesn't just roll out her mat occasionally; Isla practices yoga five days a week. She appreciates the "mind-body experience" that a yoga class offers, and the lessons she learns travel far off her mat. Isla says when she's stuck in traffic or having a rough spot in her day, "I go back to my yoga practice and I breathe." Everything feels a little lighter and easier after a few deep, relaxing breaths.
She grabs a buddy: There's strength in numbers when it comes to a workout routine, and Isla understands! She's been spotted with fellow actress Kirsten Dunst hitting up a Tracy Anderson Method dance cardio class in LA's Studio City. Having a workout buddy helps hold you accountable for your routine — you're far less likely to bail on a workout when you've committed to a friend.
She's a (partial) pescatarian: Isla has a primarily vegetarian diet, since she's a big animal-lover, but she eats "a lot of fish for omega-3(s)." She has a somewhat (surprising) rule to decide what animals she'll eat; Isla told Women's Health UK, "I can't eat anything that breastfeeds." As a mom, Isla feels a personal connection to this vegetarian cause.