Kite Hill Yogurt Tubes
These Kite Hill Tubes Are Like Dairy-Free Gogurts, and We Are Losing Our Sh*t
If yogurt was one of things that was insanely hard for you to give up when you went dairy-free, Kite Hill came to the rescue with its Artisan Almond Milk yogurt. The brand is now launching a new product for yogurt-lovers — dairy-free yogurt tubes! Hitting stores this September, these 70-calorie fruity on-the-go snacks are also soy-free and gluten-free.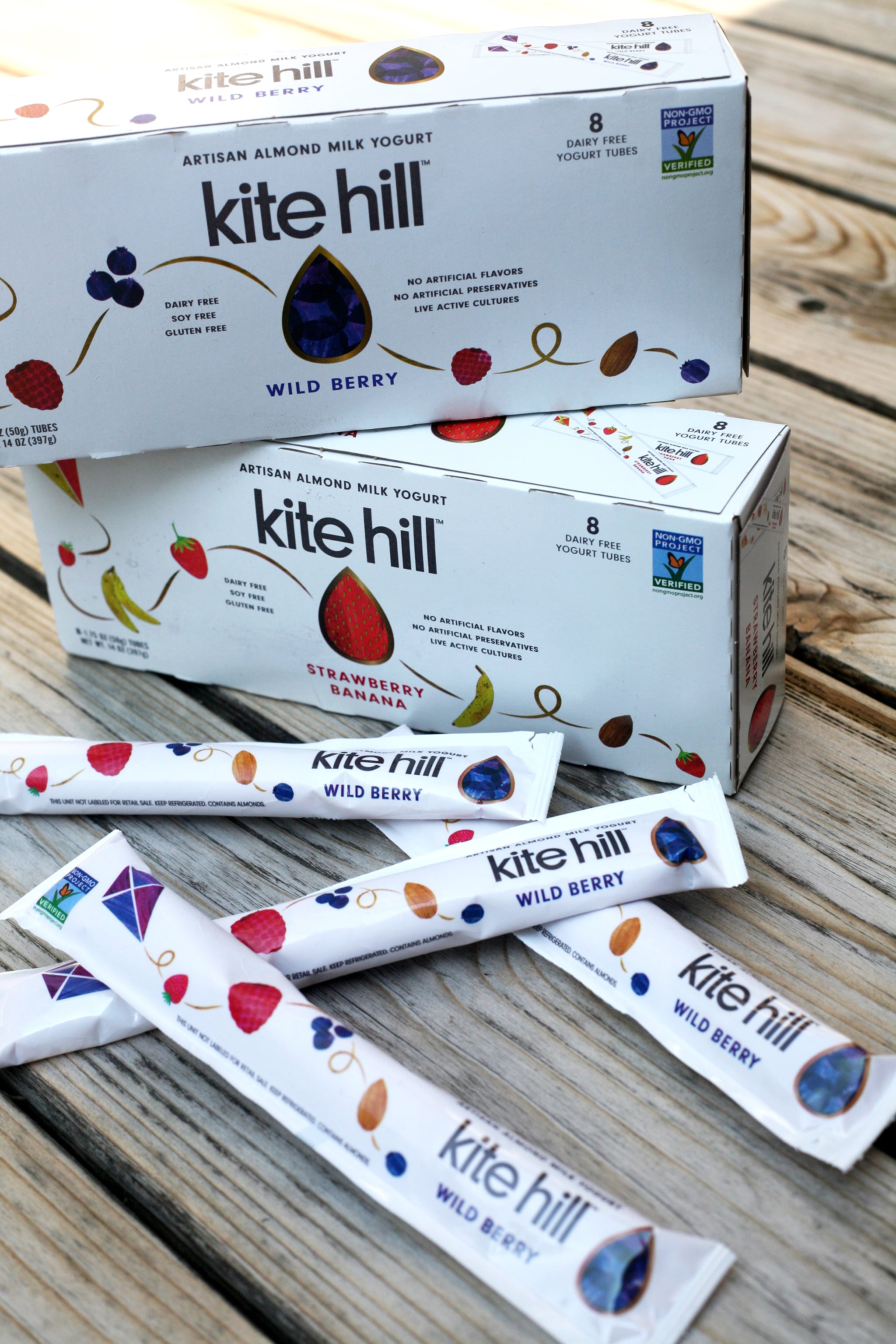 Aside from making a healthy and quick snack for you (and your kiddos!), I've discovered a simple way to use these Kite Hill yogurt tubes to satisfy ice cream cravings. Just pop them in the freezer for at least two hours. When ice cream cravings strike, take one out, run it under warm water for 30 seconds or so, cut off the top, squeeze it up, and cold, creamy bites of fruity goodness are perfectly portioned at your fingertips — no spoon needed!
For just 70 calories, six grams of sugar, and seven grams of carbs, each tube offers two grams of protein and live active cultures to keep your belly happy. And the flavor is so fruity, it's honestly more satisfying that ice cream, if you can believe it. And because it's dairy-free you can avoid that common post-ice cream belly bloat and discomfort.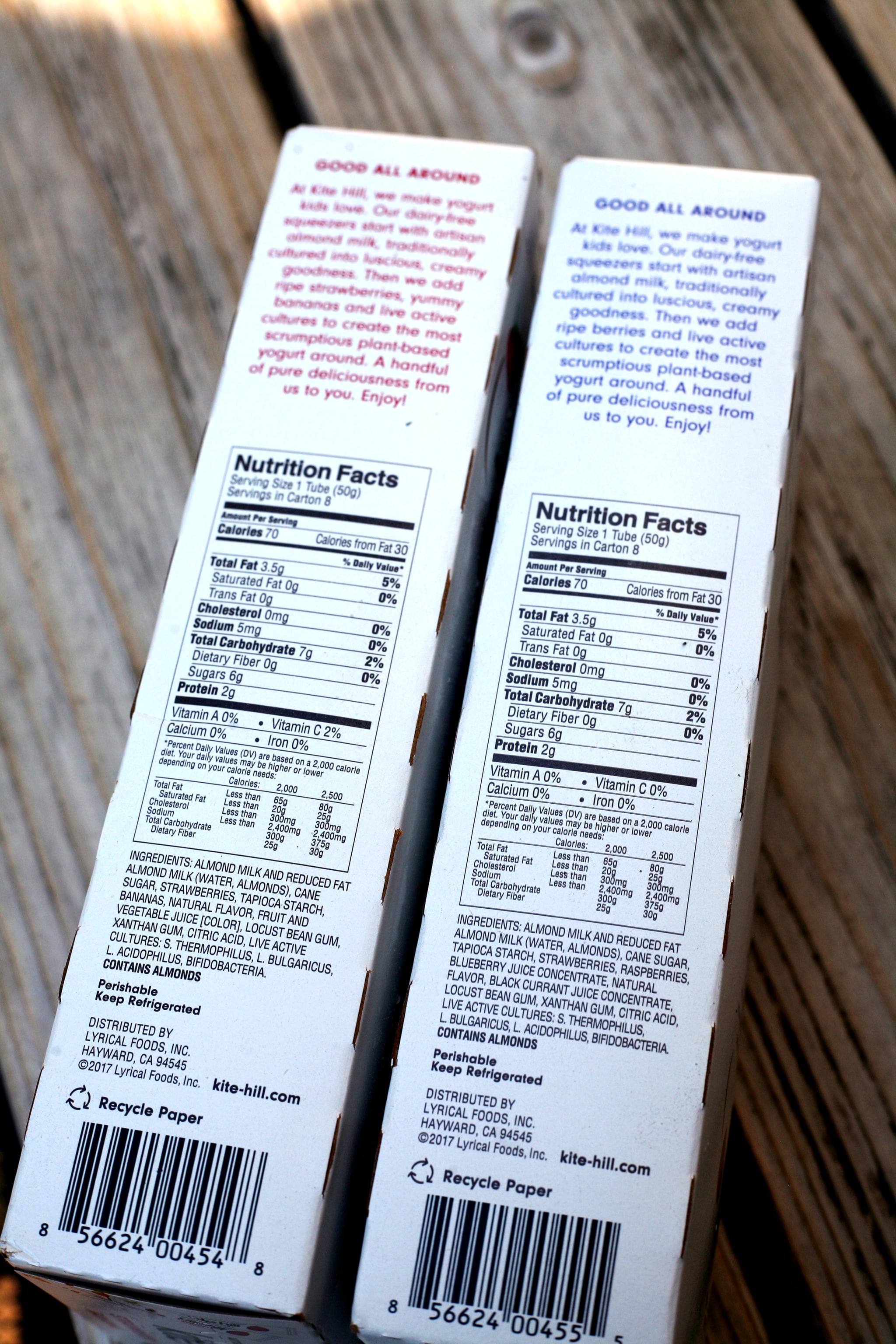 Another practical option is to throw a frozen tube in your gym bag for a cold and creamy postworkout snack. Or add a frozen tube to your lunchbox, and it'll act as an ice pack, keeping your lunch cold until you're ready to eat it. The yogurt will be thawed by the afternoon to enjoy as a sweet snack.
Out of the two flavors available, the Strawberry Banana was my favorite, but they are equally delicious (Wild Berry, I've got love for you, too!). Yep. I'll be first in line to stock up once they hit stores this Fall.