Kourtney Kardashian's Avocado Pudding Review
I Ate Kourtney Kardashian's Avocado Pudding For 1 Week, and, Yep, I'm on Board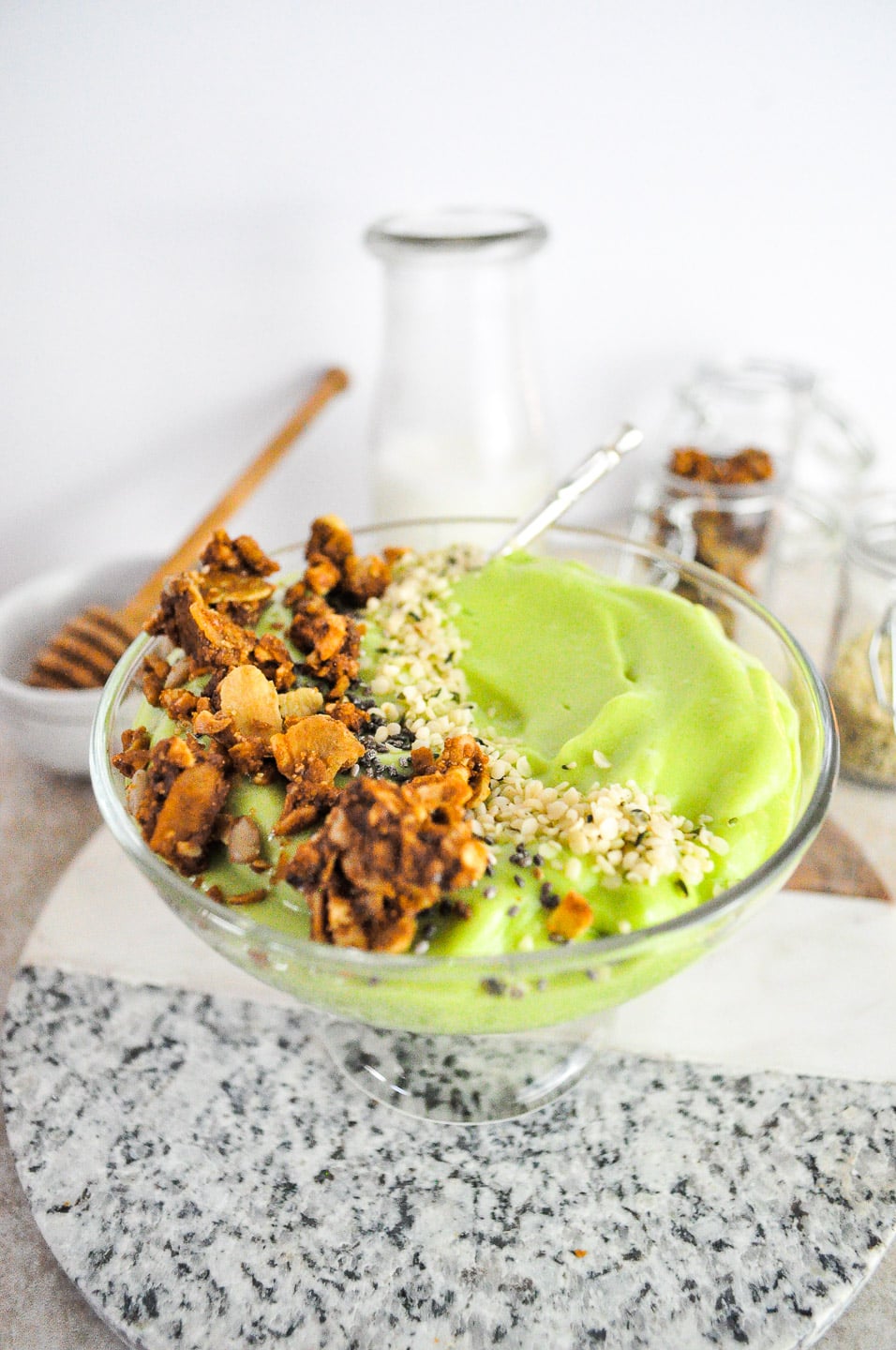 Image Source: POPSUGAR Photography / Hajar Larbah
If you follow Keeping Up With the Kardashians, you're likely familiar with Kourtney Kardashian's healthy lifestyle. The mom of three has a pretty strict diet and workout routine, starting her morning with apple cider vinegar and probiotics to aid with digestion and a curious sweet avocado pudding she says gives her energy before exercise.
As a huge avocado-lover myself, this "power meal in a cup" sounded worth a try. I decided to eat the recipe every morning for a week to see if it really could power me through my early morning workouts and make my sweet tooth disappear with its dose of healthy fats and fiber.
The Recipe
This is Kourtney's five-minute recipe, according to her app:
1 organic avocado, pitted and peeled
1 cup organic coconut milk
2 teaspoons manuka honey
Blend all ingredients until smooth, and eat with a spoon.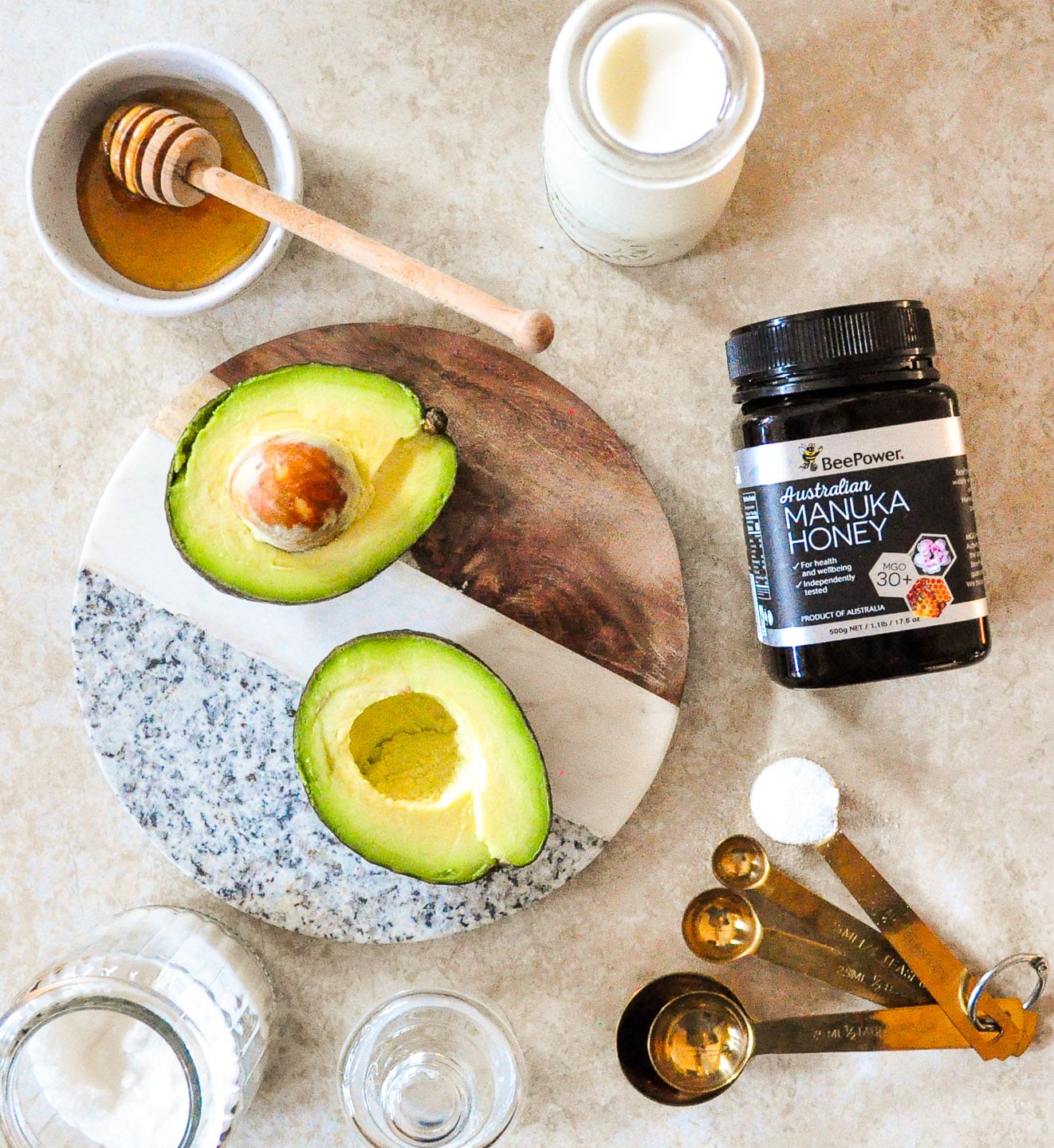 Image Source: POPSUGAR Photography / Hajar Larbah
The Experiment
The smooth pudding tasted pretty good, and I enjoyed eating my breakfast slowly with a spoon as opposed to my usual smoothie on the go — it really does make all the difference when it comes to savoring every bite and feeling fuller.
After eating the pudding on day one, I actually felt very nauseous. I train immediately after waking up, and the only thing my stomach can handle before is usually coffee — I should have known having the pudding pre-workout would create some problems. For the rest of the week, I decided to have it as a post-workout snack instead of overnight oats, and that's when I started to reap the benefits.
I was expecting to feel hungry within an hour or two after, just because of the lack of carbs, but my body shocked me. The healthy fats kept me going all the way until lunch. That's because our satiety hormones are released much more in response to fats to help tell your body you're done eating. And like Kourtney says, the pudding gives you energy. I didn't experience my usual midmorning crash and even found myself reaching less for a cup of coffee.
The best part was that by the end of the week, my morning sugar cravings vanished. I never felt the urge to reach for sugar, and my skin was showing it, since sugar can cause breakouts, inflammation, and dullness. Avoiding sugar also meant I was eating healthier and fewer calories.
The Pros and Cons
The health benefits of the avocado pudding were what really kept me focused. The anti-inflammatory and antioxidant benefits of manuka honey fueled my body in preparation for flu season. The high-fiber content of the avocado aided in digestion to keep away dreaded belly bloat.
I love lots of texture in my food, so the smoothness of the avocado pudding did get a bit boring after day three. On day four, I added chia seeds, hemp seeds, and grain-free granola on top. I don't know if that's Kourtney approved, but it definitely made me stick to the experiment.
Although I loved the taste of Kourtney's avocado pudding, I think overnight oats and avocado toast with eggs take the breakfast throne for me. Maybe it's because I'm a creature of habit or maybe it's because I couldn't really get used to the texture of the dish, but at least I know the toast with smashed avocado and a fried egg allows me to get healthy fats in with a source of carbs to fuel up. I'd prefer the pudding as dessert, so I'm inspired to freeze it and keep it handy to snack on every once in a while instead.