Low-Carb Drinks at Starbucks
On a Low-Carb Diet? Here's Exactly What You Should Order at Starbucks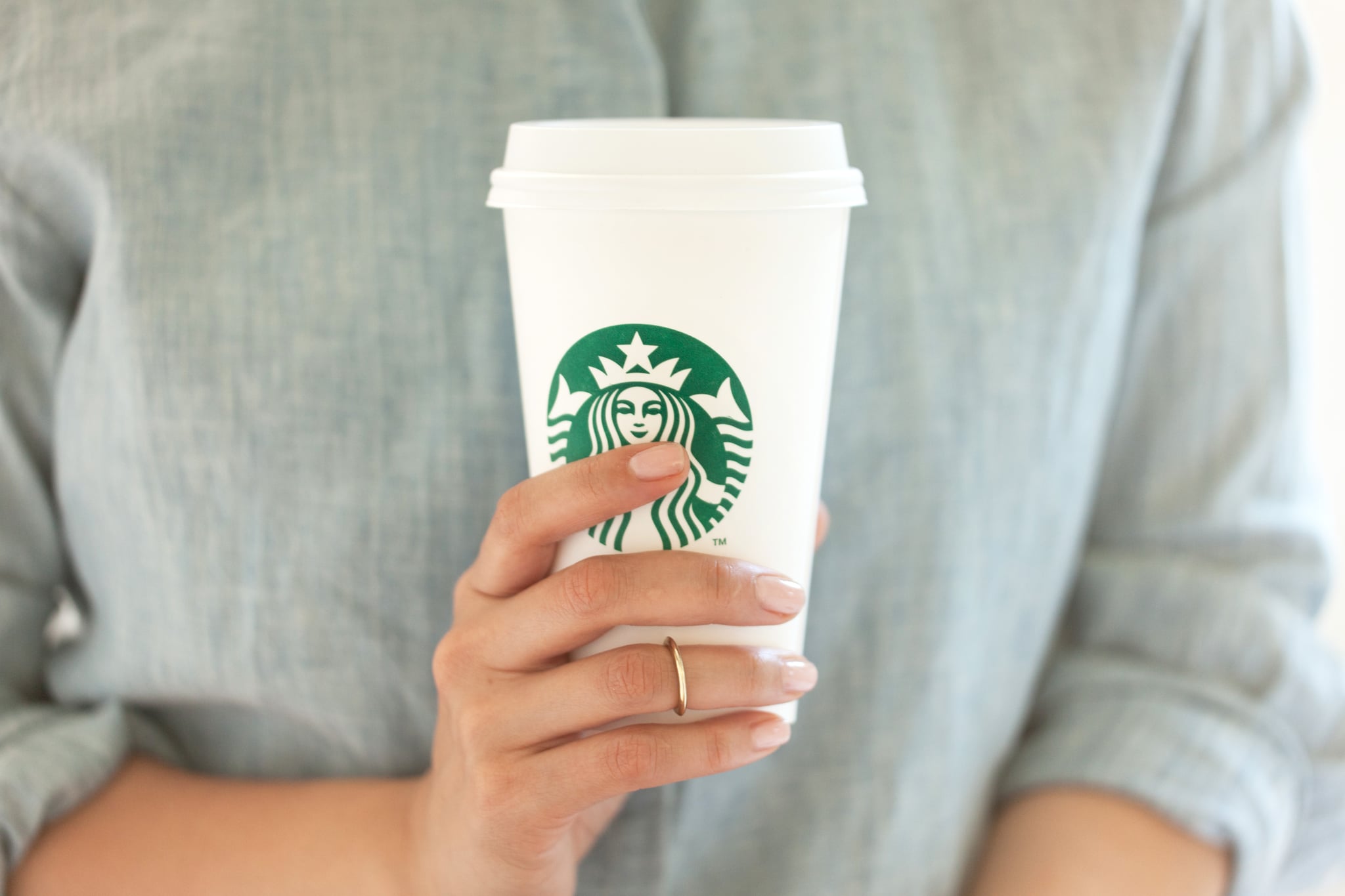 With so many sugary drinks on the menu, Starbucks can be tricky to navigate on a low-carb diet. It's not impossible, though, as long as you're specific when placing your order.
The drinks on this list are either made with more virtuous ingredients or can be customized to suit your needs. At Starbucks, the two biggest offenders are carb-laden syrups and milk. You may need to nix the Classic Syrup, for example, or ask for almond milk or heavy cream in place of other dairy or plant-based milks. Whatever the case, this guide will help you get it exactly right.
Caffé Misto: This fresh and foamy drink is made with just two ingredients, coffee and milk. If you order it with almond milk, a 16-ounce grandé contains only four grams of carbs. For a bit of sweetness, top it with some cinnamon on your way out.
Vanilla Latté: Ask for a Skinny Vanilla Latté — which uses sugar-free vanilla syrup — with just a splash (literally) of heavy cream. While a two-tablespoon serving of heavy cream contains just two grams of carbs, it comes at a cost of 100 calories.
Mocha: When you order a Skinny Mocha, your barista will use sugar-free syrup for a rich, chocolatey flavor without the carbs. Again, order your drink with either almond milk or a splash of heavy cream.
Iced Coffee: Try it black or with a bit of stevia for some sweetness. You can even customize your iced coffee with one of Starbucks's sugar-free flavored syrups (some are seasonal, so ask which ones are currently available).
Pink Drink: It didn't take long for low-carb Starbucks customers to hack the Pink Drink. Try ordering an Iced Unsweetened Passion Tango Tea blended with a splash of coconut milk and sugar-free vanilla syrup.
Nitro Cold Brew: This velvety-smooth drink requires no substitutions, because it already contains zero carbs.
Vanilla Frappuccino: You'll have to get creative, but it can be done. Ask for an Iced Coffee with your sweetener of choice (sugar-free vanilla syrup or stevia), blended Frappuccino-style with heavy cream. No Frappuccino base or coffee syrup, and no whipped cream or drizzle on top.
Image Source: POPSUGAR Photography / Mark Popovich