Lululemon Enlite Bra Review
What 2 Editors Think About the $100 Lululemon Sports Bra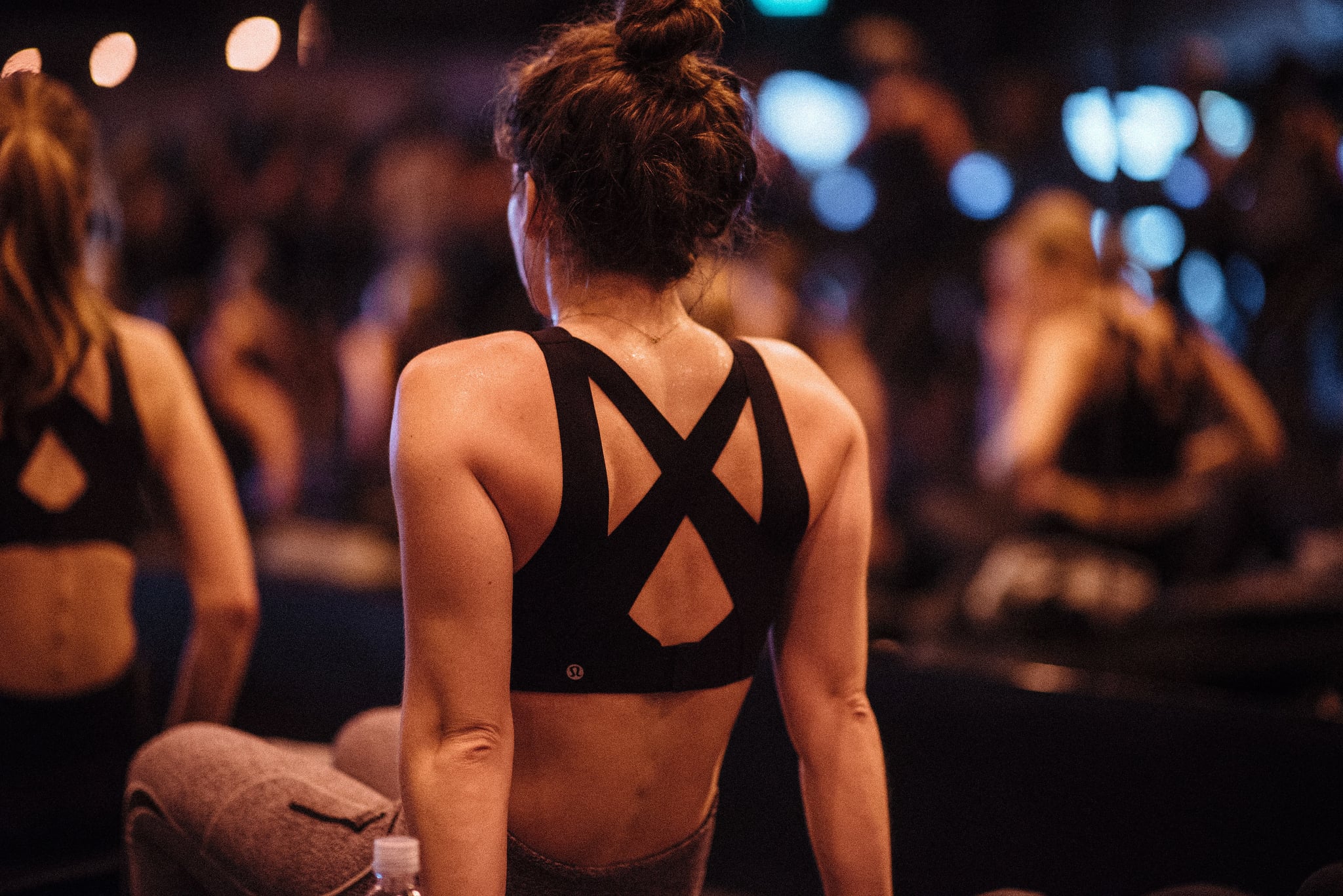 Hi there! We're Hedy Phillips and Dominique Astorino, POPSUGAR Living and Fitness editors, respectively. We both got the chance to test out the brand-new Lululemon Enlite Bra at different workouts to see how it fits, feels, looks, and performs on two different body types.
Hedy Phillips: I admittedly live in my Lululemon pants but am not one for working out a whole lot. Aside from just not enjoying many types of workouts (except dancing — I will do all the dancing), working out just makes me uncomfortable because it hurts my chest so much. I don't have huge boobs, by any means, but they're big enough that they make me uncomfortable, especially when I run. I've tried a variety of sports bras over the years, and the ones that seem to hold them in well are not only not cute but also seriously flatten them down to the point of discomfort in a whole other manner. I was skeptical of the Enlite because I was afraid it was going to be like every single other bra out there.
Dominique Astorino: I also live in my Lululemon pants, but it's because I'm always on the go — from running to cycling to yoga to boot camps and Pilates and boxing and everything in between. I'm smaller on top, so I typically opt for a lighter-impact bra that looks good but doesn't always provide support and security necessary for the level of bouncing around that I do. My hope for the Enlite bra was that it would give that added support and control with the free feeling of my strappy, low-impact favorites.
Here's what to know about the bra Lululemon's labs have been working on for two years:
It's $98. Let's just get that out of the way.
Molded cups and bonded seams. Seamless and structured.
"Ultralu" fabric. It's new. It's smooth. We love it.
It's machine washable (Cold wash! With your workout clothes! Be nice to it, it's $98!!).
If you don't love it, Lululemon will take it back. "We encourage you to wear this bra. Sweat in it, run, jump, lift, spin, dance in it, go for a coffee in it or wear it to work. If it doesn't perform for you, we'll take it back."
Fit
Consensus: Fits like a glove (for your ta-tas), but try it on first before buying, as sizing was off from our traditional bra sizes. We each got different sizes in the Enlite from our usual bras, but we have one friend who wears the same size in both.
HP: This bra, while a slightly different size than I normally wear, fit me like a glove. Normally I'm a 38D and I wore a snug 38DD in the Enlite. The extra straps in the back really held everything in, and when you've got an ample chest, that is the best possible feature I can hope for.
DA: My "normal" bra size is a weird one — I'm a 30D in Chantelle and Natori. (For reference, Victoria's Secret doesn't even make a 30 band, so for years, I was wearing the wrong size. It's very rare that any brand carries a 30. Really fun.) Anyway, I ended up getting a 32B in the Enlite, which would be a sister size to a 30C — so very different all around (I haven't worn a 32B since eighth grade). However, the fit is fantastic. Like . . . perfect. I would definitely recommend trying it on before buying online.
Feel
Consensus: This. Feels. Fantastic.
HP: Man, this bra is so comfortable. Nothing cuts or digs anywhere, which is unheard of when it comes to bras. When working out, the last thing I want to deal with is the discomfort from a bra cutting into me, so I'm glad that was that furthest thing from my mind while working out in this bra.
DA: I'm wearing it as I write this, and it feels like angels are caressing me. I feel held in and supported, but not restricted. I honestly wish all bras felt like this, because I would never take them off. It is SO. COMFORTABLE. No digging, no wires, just smooth, buttery-soft fabric.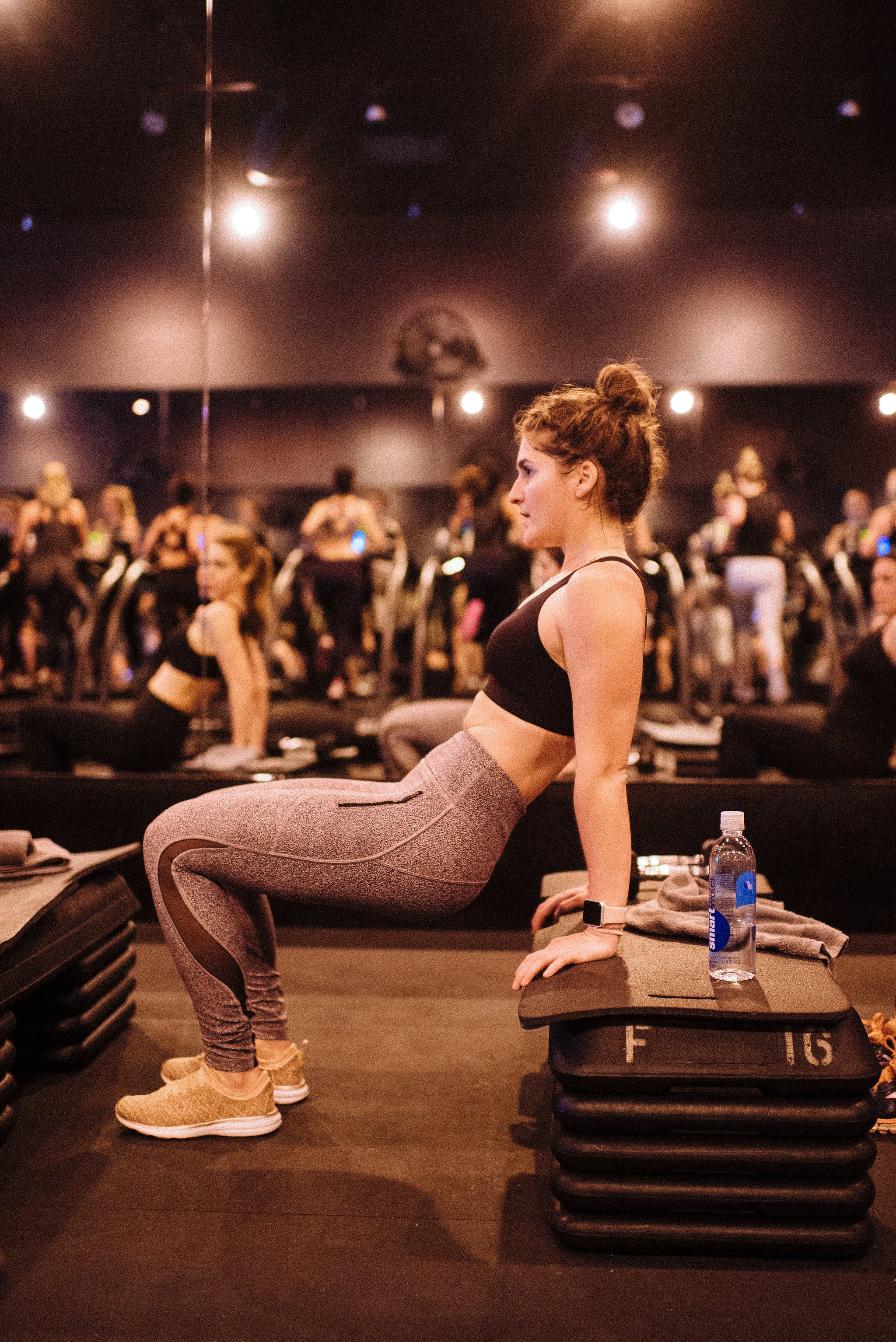 Aesthetic
Consensus: Not your mama's compression bra.
HP: Look, sports bras tend to not be all that cute, and in my experience, the more support they offer, the less cute they are. I need a lot of help to hold up my girls while I'm working out, which means I have to get those big, old bras that strap them in. The Enlite bra, however, is actually a cute bra that I would happily wear with no shirt over it and feel good about how I look.
DA: In true Lulu fashion, the Enlite is really beautiful; the colorways available are sophisticated and they do a great job of fusing style and functionality. Usually with a high-impact support bra, you don't get the eye-catching strappy details (like in the Free to Be Zen style) that we love to layer our tanks over. However, the design on this is definitely one you'll want to show off.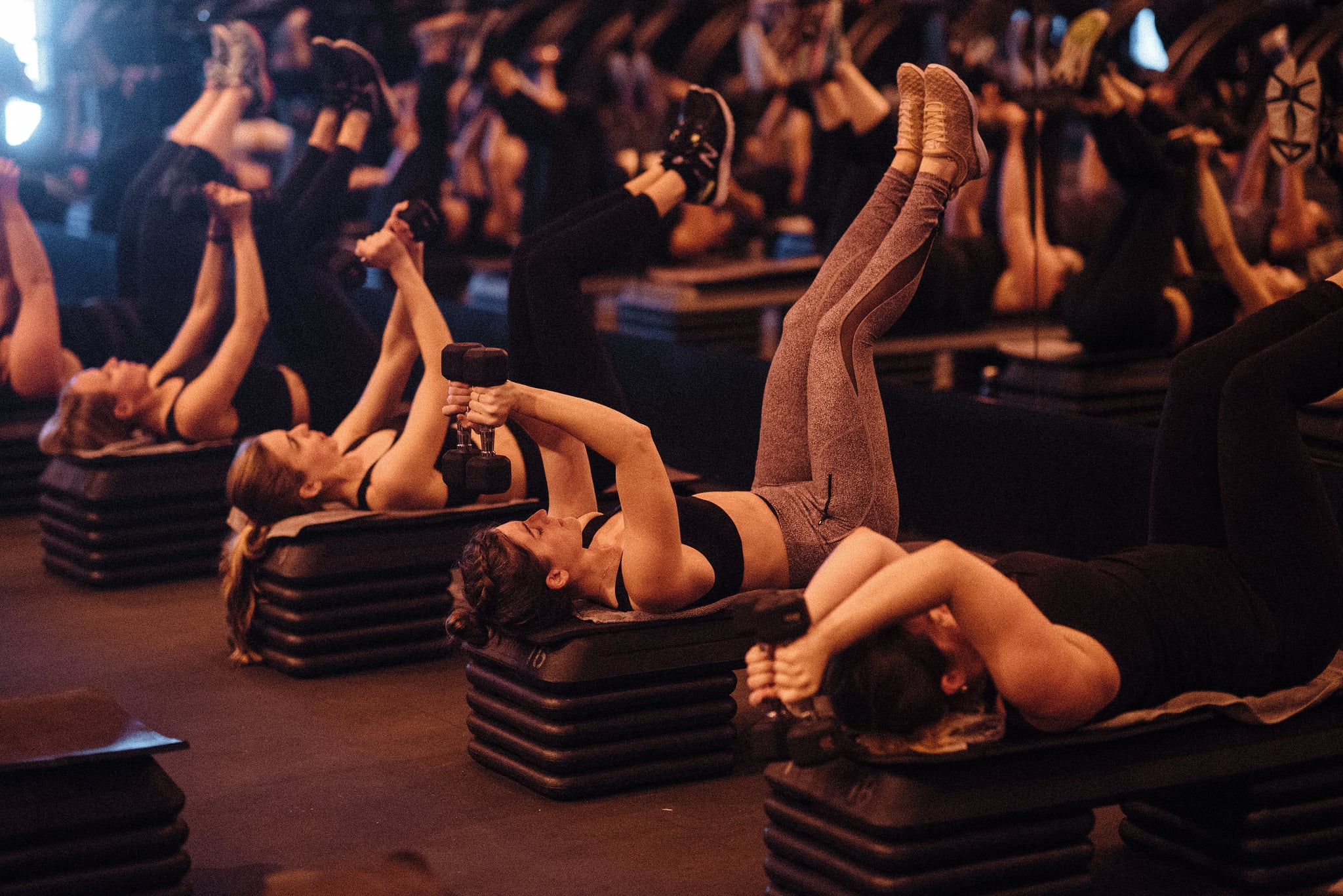 Performance
Consensus: You may or may not forget you have boobs, and all your focus will go to your profuse sweating, burning muscles, and holding whatever yoga inversion you're going for today.
HP: I did a whole host of workouts in this bra, including some intervals and a little bit of yoga, and never once did I have to adjust or slow down because my boobs were all over the place. My main issue with sports bras is that they don't hold me in enough and my boobs bounce, which is really painful and downright annoying. This bra not only prevents the bounce but actually holds them right in place where they belong.
DA: My first test in the Enlite . . . really put it to the test. Read: Barry's Bootcamp. All the bouncing. All the sweating. All the crying muscular assault fantastic endorphins! Nothing was too tight, nothing was digging, nothing caused me to think of anything other than "Sweet God will my triceps make it out of this alive" and "What happens if I throw up on this treadmill?" I typically wear a lighter-impact bra for most activities, and I didn't realize the comfort I was missing out on from just a little more support.
Final Thoughts
Consensus: We're into it. Really into it.
HP: I'm so glad Lululemon created this bra. I never really thought a bra could make me so happy, because who really likes bras? But this bra is actually amazing and one I would definitely have in every single color.
DA: To be honest, this made me more excited than I anticipated. Backstory: when I started working out and getting into fitness, I lost about two cup sizes (RIP, boobies), which was actually a pretty emotional ordeal that left me feeling self-conscious and less feminine (this accidentally just got heavy, whoops). I still kinda struggle with it but have come to embrace my smaller size, despite the fact that basically every sports bra that isn't padded leaves me feeling and looking smushed and flat. Not the case with Enlite — just when I thought I'd be too small for a bra like this, I found the perfect fit, and it gives a really beautiful shape. No flattening here! Not only does it make me feel comfortable during a workout, but it gives me a confidence boost, which — believe it or not — is incredibly helpful for exercise. 12/10, would recommend.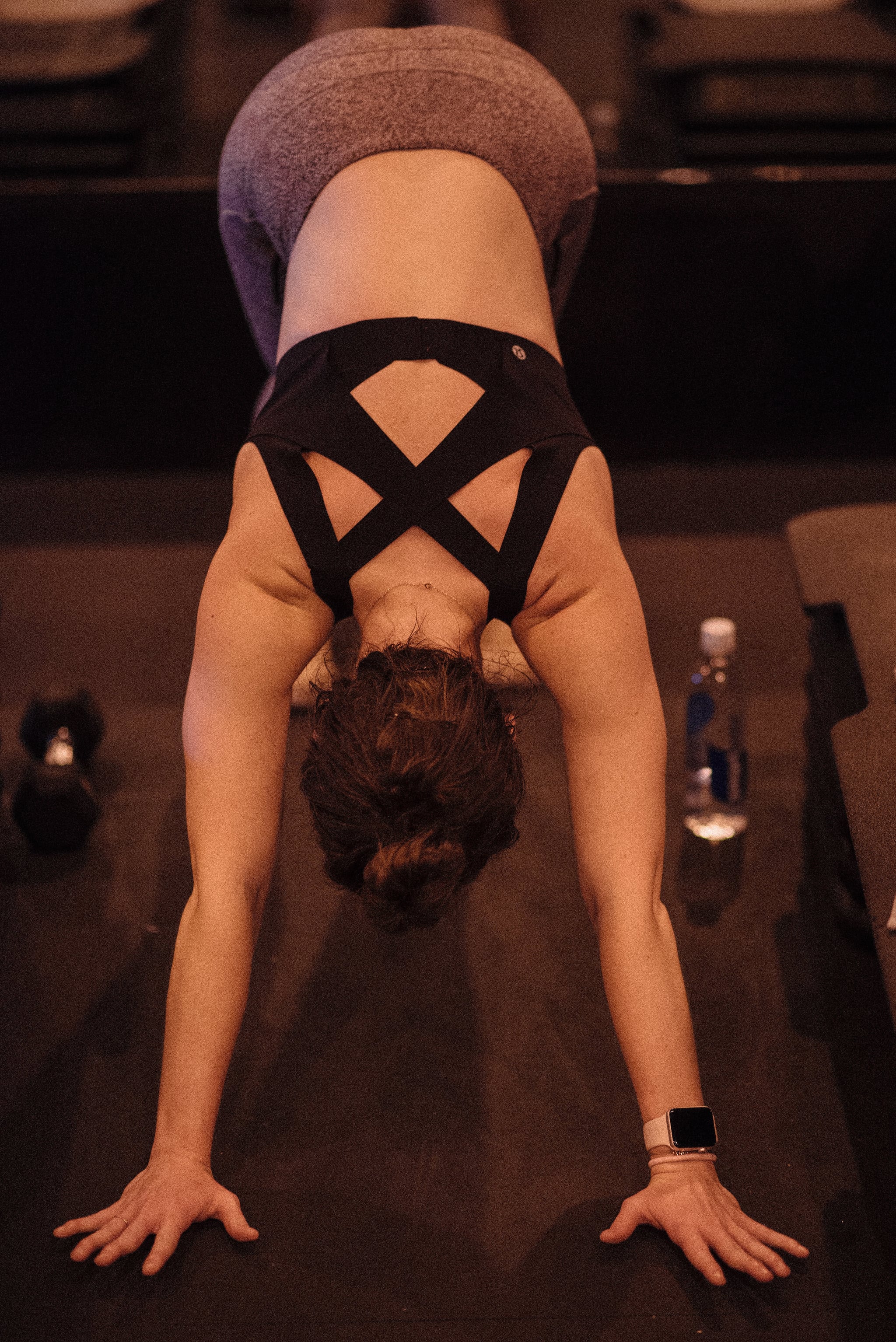 The bras reviewed in this post were provided by Lululemon for the purpose of writing this story.